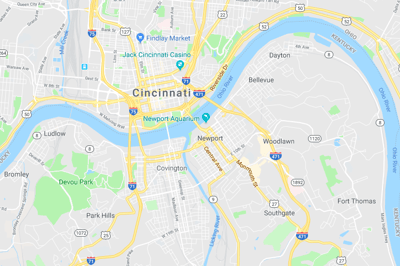 *Lawn company review numbers updated on 11/7/2018
Trying to choose a lawn service company in Northern Kentucky is no small feat. There are a lot of companies in the local marketplace and you want to be sure that you choose wisely so that you don't ultimately regret your decision.
What you really want is a beautiful lawn and a company that you can trust to help you achieve those goals. Because you take that seriously, you may be taking some time to explore your options.
In your search for lawn care in Northern Kentucky, it's quite likely you will come across the names Nature's Touch Lawn Care and Loyal Green. These might be two companies that you are comparing against Oasis Turf & Tree and you want to get the complete picture of what each has to offer before you make a decision.
Comparing Online Reviews
One of the tools you have in comparing lawn care services in Northern Kentucky is online reviews. The "social proof" of what other customers have to say about the company you're considering is helpful information in your search.
For comparison's sake, let's look at the reviews for each of these companies on three popular review sites.
Comparing
Lawn Care Services in Northern Kentucky
Now that you've compared the online reviews of each of these companies, let's dig a little bit deeper into what they have to offer. Reviewing prospective companies' websites is always a good idea to determine key differences in their services.

While you should personally spend some time on each of these companies' websites, we've pulled out some of the most pertinent information in order to give you a quick overview.
A Quick Look at Nature's Touch
Nature's Touch is a full-service lawn and landscape company not only offering lawn care services in Northern Kentucky but also offering snow removal, landscape installations, hardscaping, and more. Their lawn care program is said to be a five-step process, but their website offered no further information as to the exact treatments done during visits.
A Quick Look at Loyal Green
This company used to be a full-service lawn and landscape company, but in 2016 shifted its business model to offering lawn maintenance services only. Loyal Green offers four services: lawn mowing, lawn treatments, perimeter pest control, and flower bed weed control. They offer six treatments per season which are said to include:
Grub control

Insect control

Pre-emergent

Crabgrass control

Nutsedge control

Violet control

Compost tea
A Quick Look at Oasis Turf & Tree
Oasis Turf & Tree has lawn care programs at three different tiers. These include:
Gold:

All necessary lawn care services including multiple treatments of organic-based fertilizer with bionutrition, pre-emergent crabgrass control, nutsedge control, weed control even for tough weeds, grub control, and insect control for pests like chinch bugs and billbugs.

Similarities and Differences to Consider
In looking at these three companies, it's admittedly difficult to compare exactly what Nature's Touch has to offer due to some vagueness about their website and even their online reviews. They have been around a long time and definitely have an established history in the area, however, they have not been heavily reviewed. And as we've stated, there's very little information about what their lawn care program actually includes.
Loyal Green, on the other hand, provides more information about their programs. Like Oasis Turf & Tree, they believe certain services, like grub control, should be included in every single program because it's too important to make an "add-on" service. They also perform six service visits, like Oasis Turf & Tree. While they have more reviews than Nature's Touch, it is a bit hard to know their track record within the community (and their level of success on lawns) with only 14 reviews.
One other obvious difference between Loyal Green and Oasis is the size of each organization. From looking over the team page on Loyal Green's website, it appears the company has approximately 5+ team members.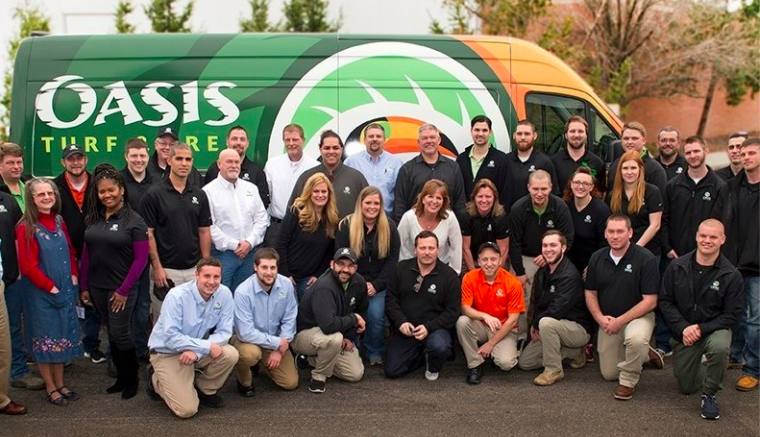 In contrast, the Oasis Turf & Tree team consists of over 30 team members. While team size alone isn't an indicator of superior results or service, our experience has seen that having the right size team (not too large or too small) gives some homeowners the confidence that their needs are met in a timely manner.
Making a Smart Choice for
Lawn Care in Northern Kentucky
Ultimately, you're putting in time and effort to research companies because you care about your lawn. And the last thing you want to do is invest money in a program only to find out that you've wasted it because you're not seeing the results you desired and you don't have a lawn that is the envy of the neighborhood.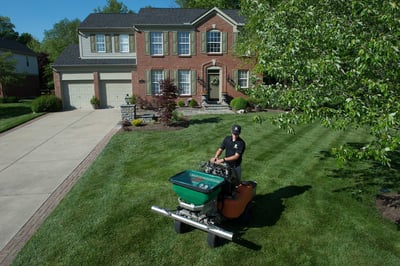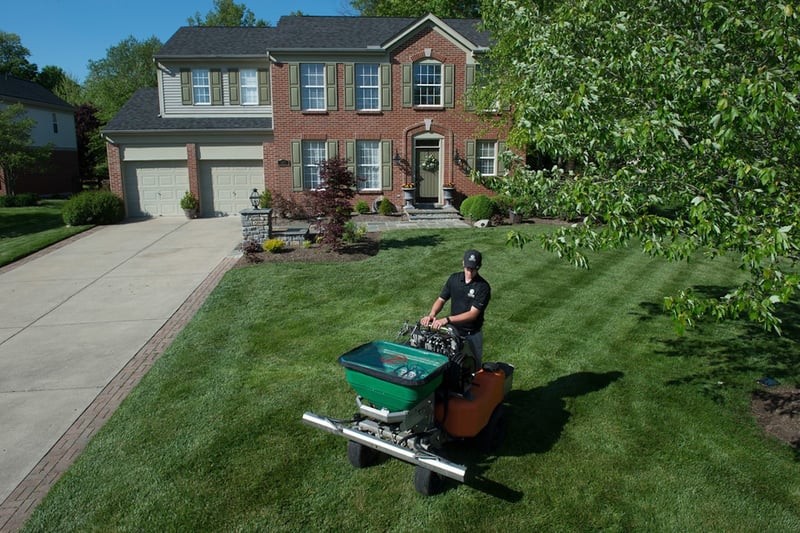 An important detail you may have noticed is that Oasis Turf & Tree is located in Loveland, OH, approximately 30 minutes away from Northern Kentucky. For some this may seem far but it's merely 30 minutes away from our location, and very close to other happy customers. After all, crossing the Ohio River isn't like crossing an ocean!
We have team members who service hundreds of the happy Northern Kentucky customers each week. Many of our team members live in Northern Kentucky, too.
You have a big decision before you buy, but by choosing wisely you will be able to put your worries to rest. Based on your research, you will wind up with exactly what you wanted from the very start—a lush green lawn that is healthy and thriving and a lawn care service in Northern Kentucky that will continue to deliver you those results.
If you're ready to get the lawn you've been dreaming of and want to learn more about the lawn care programs we offer in Northern Kentucky, request a quote, then sit back and relax as we take care of the rest.