A lot of lawn care companies talk about training. But in terms of what that really means, it can vary dramatically from the bare minimum "state-required" training to a more robust training program. It truly is like comparing apples to oranges from company to company.
If you're someone who is considering lawn care technician jobs as a career option and curious about joining the Oasis team, you may be wondering what is involved with training.
We wanted to fill you in on what you could anticipate.
Beyond the Basics
When it comes to lawn care technician training, the bare minimum mandatory training that the state of Ohio requires is "service person training". This is a day of in-house training in which the best practices for operating equipment and applying products are reviewed.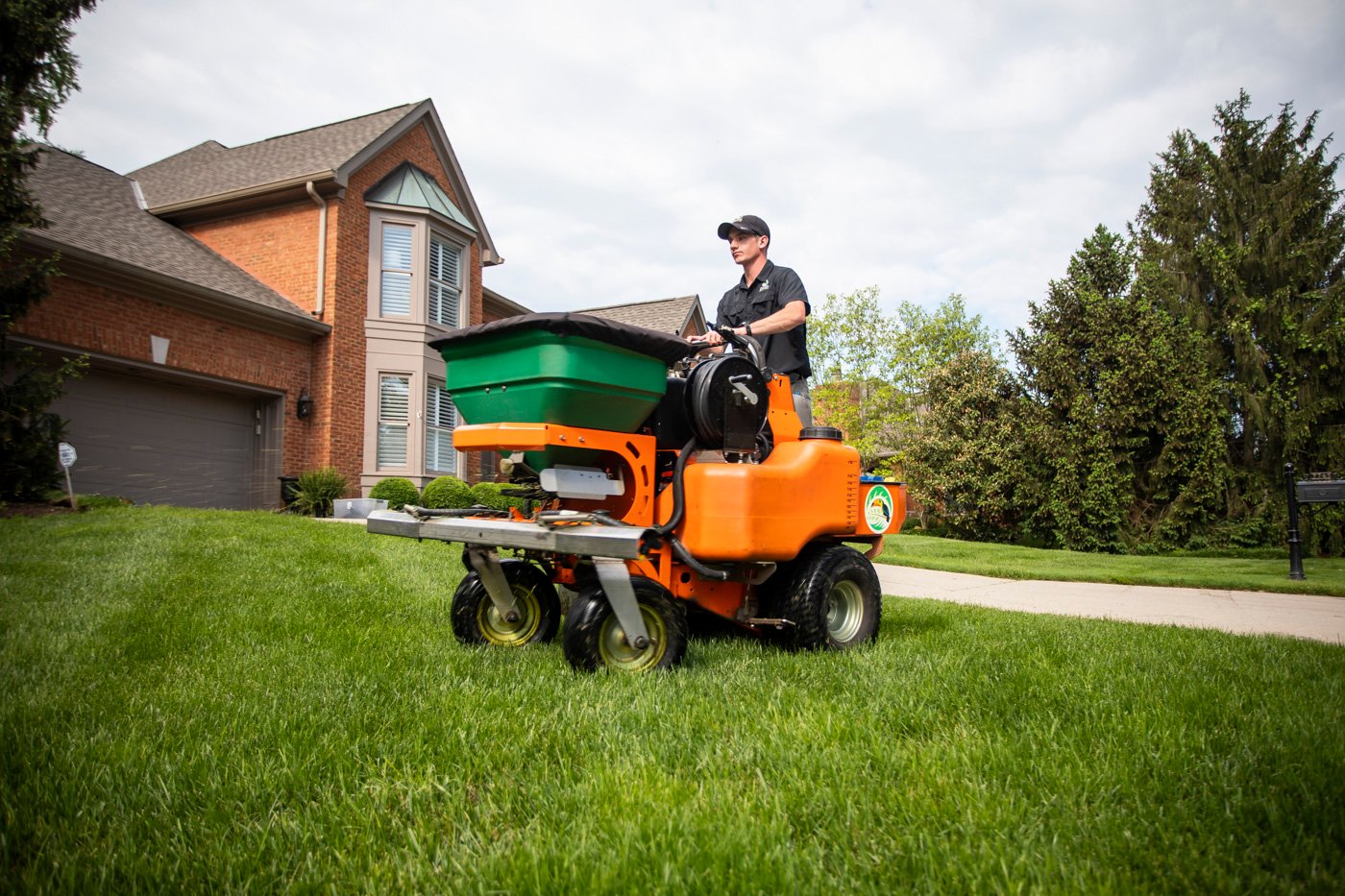 In addition to requiring that, all lawn care technicians shadow for a work day. The state of Ohio also requires that there is one person in the lawn care company with an actual application license—and everyone else can just work under that person as a registered technician.
However, at Oasis, we go much farther than the basic state requirements. It is our goal to have all of our technicians licensed. Even though it's not "required," we see it as incredibly valuable both to our technicians who appreciate the opportunity to learn and advance—but also to our clients who obviously benefit from having trained technicians on their properties.
Ideally, we aim to have our lawn care technicians earn their Ohio Department of Agriculture license within 90 days of employment with Oasis Turf & Tree. Currently, around 95 percent of our staff is already licensed with that remaining 5 percent being those who are relatively new hires, currently working toward that goal.
Climbing the Career Ladder
While a lot of companies would rather not invest in lawn care technician training beyond what they have to, at Oasis we really encourage our people to continue to climb the ladder and advance their knowledge (and their careers) as much as possible.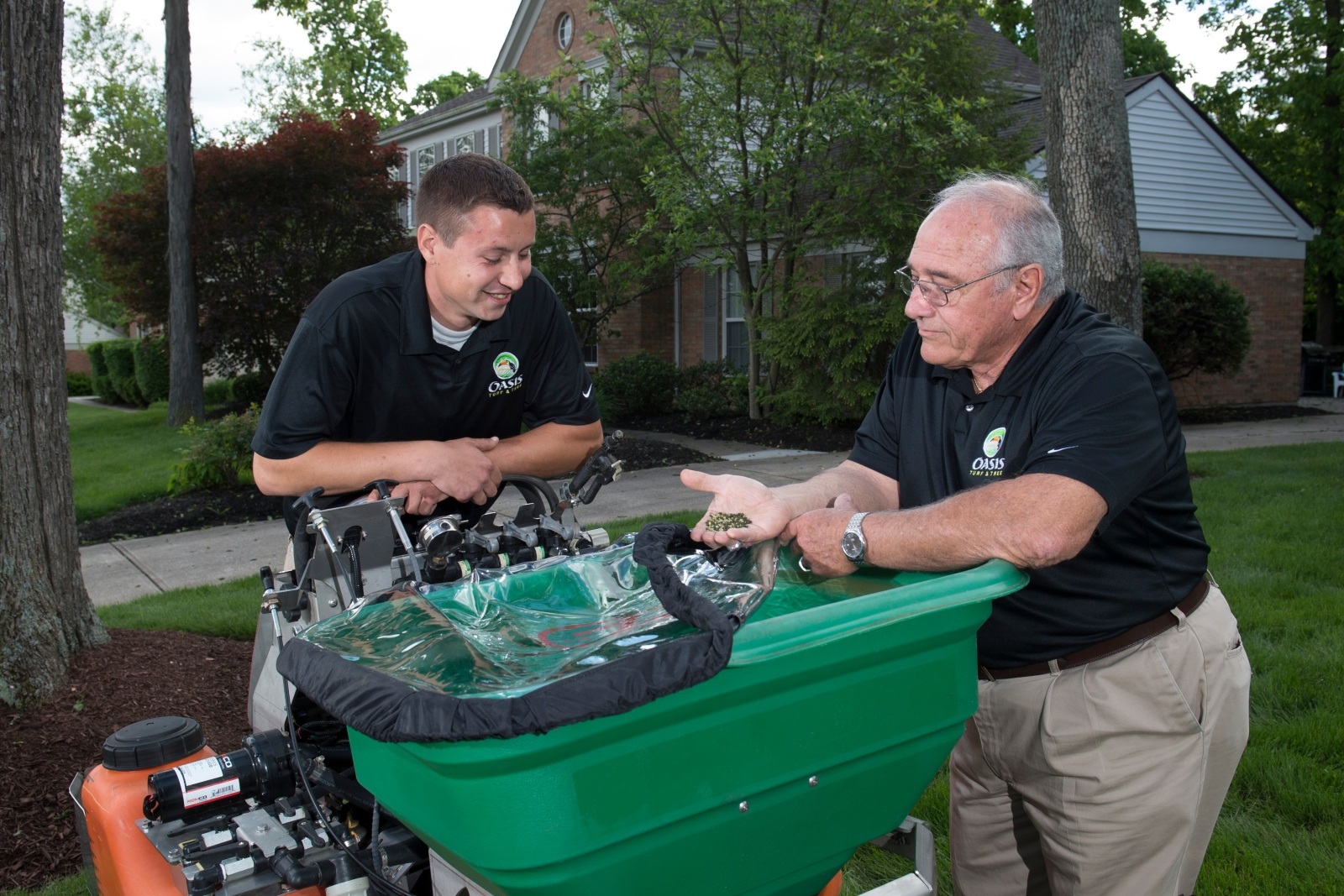 That means after earning their license from the Ohio Department of Agriculture, we encourage our team members to work towards a certification from the National Association of Landscape Professionals (NALP), which includes pay raises from our company.
The first advancement is the NALP Lawn Care Technician certification. This comes with a raise.
The next advancement is the NALP Certified Horticultural Technician certification, which focuses on plant knowledge and comes with another raise.
We find that our team appreciates that they are supported in advancing their career with certifications that make them more knowledgeable, and honestly, more valuable to us and our customers. And they appreciate that we understand this means they should be compensated more for the added value they bring.
On that same note, our team members appreciate that they have a defined career path that they can follow. At a lot of companies, it's unclear what needs to be achieved in order to advance but at Oasis Turf & Tree, it's all spelled out. It's not based on tenure alone as most companies seem to do. It's based on how much you know and what certifications you've worked to earn.
In the end, that means that some of our one- and two-year employees here at Oasis may be more knowledgeable than employees at other companies who have been there a decade or longer but were never required (or encouraged) to advance.
What to Expect with Training for Lawn Care Technician Jobs at Oasis
Of course, if you're seriously considering a lawn care technician job at Oasis, you might be wondering what all of this means for you. What will the start of the job actually be like?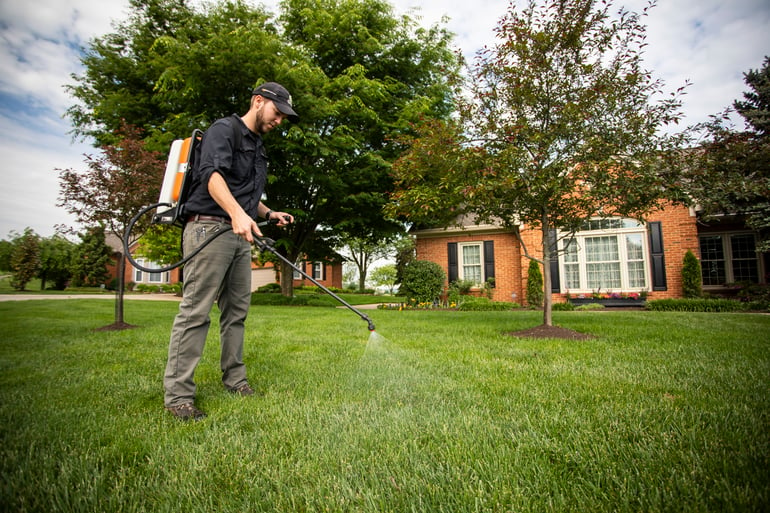 We'll walk you through the first 10 days to help give you a better grasp of what to anticipate.
Day 1
Day one is all in-house and involves that state-mandated "serviceperson training" that we talked about earlier. This basically involves showing new lawn care technicians around the office and teaching them what they'll be doing in the field.
The mandated part only takes an hour or two. After that, we're allowing our new techs to spend time with the fleet manager and go over the equipment and where we stock our state-of-the-art vans each day. Before they ever set foot in the field, we're making sure our techs are comfortable and prepared.
Day 2
On day two, you'll be paired with an existing lawn care technician and basically shadowing them. You'll learn the technology that we utilize including our software system in which we enter data for each client while on our routes.
Days 3 to 5
Around this time, we start slowly having new lawn care technicians utilize the equipment and apply products to lawns with the mentoring of a veteran team member. Although we could do this on day 2, we don't just cut new techs loose. We ease into it—a benefit to both the technician and the customer, as we ensure they're performing the work properly.
Days 6 to 10
As the technician develops a strong grasp on how to use our equipment and apply products, we start delving more into agronomics and some of the potential issues like various weeds or lawn pests that they could be seeing in the field.
At Oasis, we employ an agronomics expert on staff who consults with us and continually teaches our people.
Setting Our Team Up for Success
In those first 10 workdays (2 workweeks), our team members get a strong grasp on what we do. But there's no doubt that we help set them up for success. We never stick new hires on outdated equipment, even though this is common in the industry (the people who have been there the longest get the best equipment).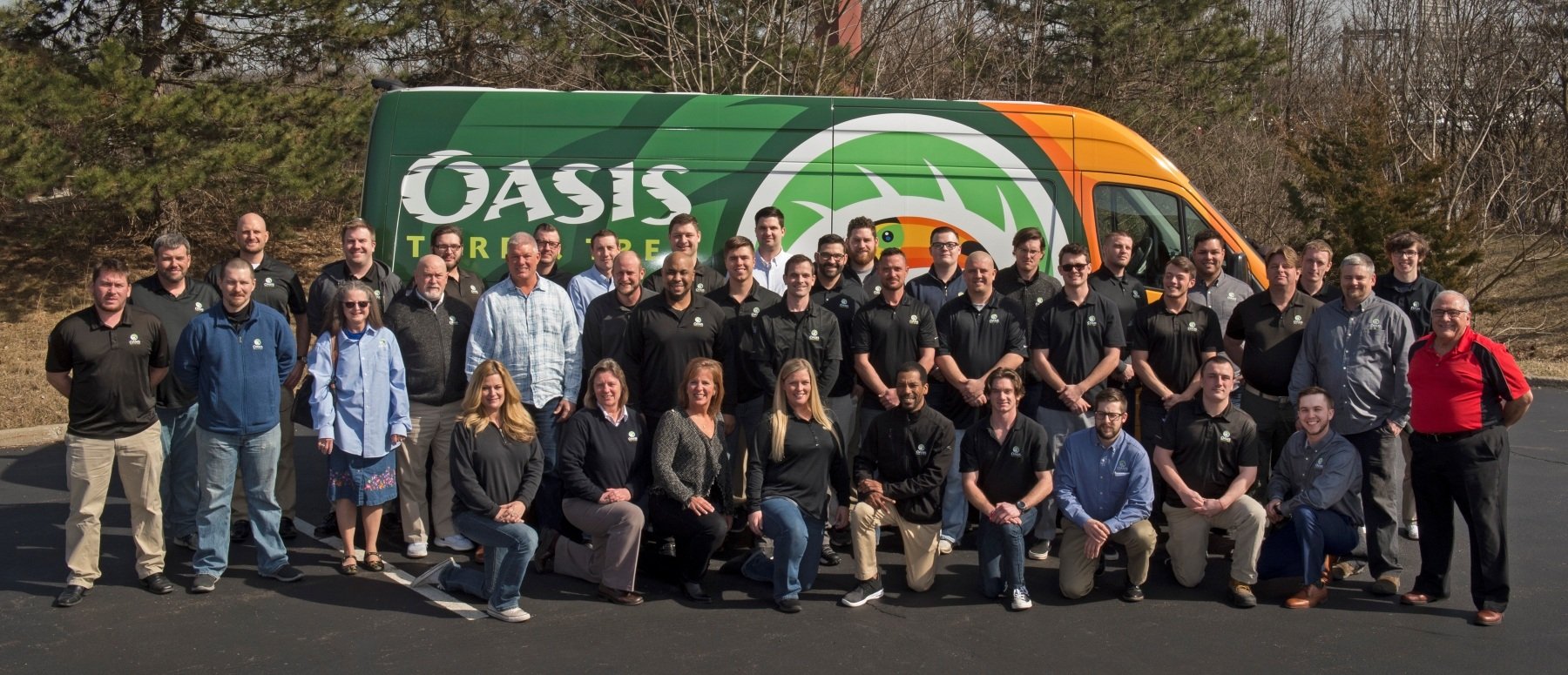 Instead, every single one of our employees has the same equipment—and it's all state-of-the-art. We are constantly looking at new advances in equipment to see if we can invest in tools that make our technicians' jobs more efficient.
We also help keep team members on the path to success by continuing to support them. After lawn care technician training is completed, a lot of companies send techs on their way—and that's it. But, we view learning and training as an ongoing opportunity.
For instance, we have a group messaging thread in which we encourage our techs to be taking photos and texting what they're seeing out in the field so that we are all looped in. We'll get together as an entire group and regularly discuss what we're all seeing. We have daily and weekly meetings with smaller groups and monthly meetings as an entire team.
We also perform field audits in which we're periodically checking in on technicians and making sure they feel comfortable with what they're doing (and whether they have any questions about anything). We try not to leave any stone unturned or any person unsupported.
Applying for Lawn Care Technician Jobs at Oasis
All of these things set Oasis apart—and we know this because so many of our team members have come from other companies and said they've never received this level of training. Most have told us they received a half-day of training at most. But we believe it's more than just a job here at Oasis—it's about building a career—and about being as knowledgeable as we can be for our customers.
Are you looking for a lawn care technician role where you can climb the career ladder? You can find out more about a career with Oasis on our website along with the job listings we have available.
Or, are you a potential customer and want to learn more about professional lawn care services for your Cincinnati, Dayton, Ohio or Northern Kentucky lawn? Request your quote, choose the lawn care program that's right for you, and then sit back and relax as the pros help you get your lawn in great shape!