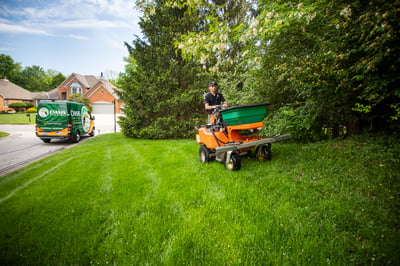 Like anything else in life, you like having choices. But sometimes having too many choices can actually be overwhelming—particularly when you don't fully understand the criteria on which you should weigh your options.
For many homeowners, that's the case with choosing lawn care. They like that there are a vast number of options for lawn care service in Dayton, OH but it can be confusing to know how to find the best one.
That's why, at Oasis Turf & Tree, we've been putting out a series of honest articles that compare lawn care companies in our region. This is an ongoing effort that we have been working on for several years. Whether you choose Oasis or not, we want you to feel confident that you're making an educated decision and will ultimately be happy with your results because of that wise choice.
In this article, we'll compare Oasis Turf & Tree to Lawn Plus in Dayton, Ohio.
Who is Lawn Plus in Dayton, Ohio?
Lawn Plus was founded in 2005. Like Oasis Turf & Tree, they offer aeration and overseeding, fertilization, weed control, and pest control. However, they delve into heavier work like excavation, land clearing, and athletic turf care—and they apparently even sell and service equipment.
This is a bit different from Oasis Turf & Tree. We are committed to be particularly specialized with the lawn care services that we offer. Similarly, we are also primarily committed to serving residential clients and don't put an emphasis on commercial work.
We do see that Lawn Plus has a blog on their website, which we commend, as we believe sharing information and educating customers is important. At Oasis, we offer a comprehensive blog with in-depth articles.
Oasis also goes a step further and offers other valuable free resources.
We also like that they have photos of real team members on their website so that you can get to know who would be working on your property. Oasis Turf & Tree values this as well.
Comparing Lawn Care Programs
On their website, Lawn Plus Dayton, Ohio seems to indicate that they offer a five-visit standard program, however, they mention that they can custom build a program based on needs.
Even so, there are no options or pricing details available for homeowners to weigh. We find that most people like to see all of their options laid out.
That is why at Oasis Turf & Tree, we offer 3 different lawn care programs that allow you to choose the program that is right for you.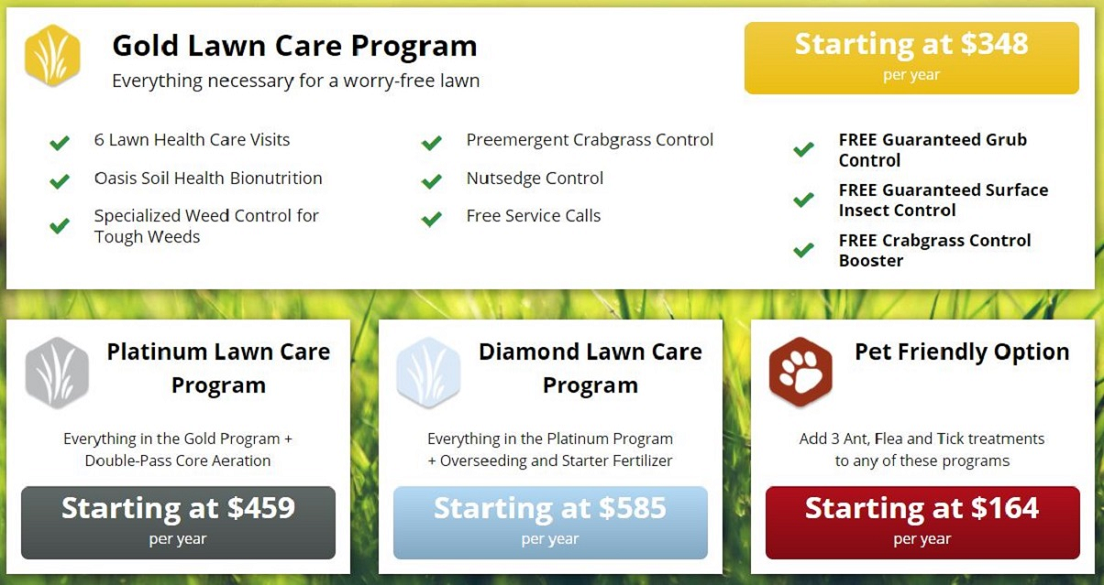 However, a "visit" is just a trip to your home, so be sure you understand how many treatments are applied during these "visits."
We lay that information out so that it's perfectly clear.
Another perceived difference is that Lawn Plus does not have any mention of soil health on their website. Soil health is honestly one of the most important factors in achieving the lawn care results that you're after. It's also the reason why some lawn care companies get amazing results when others do not.
Comparing Online Reviews
Online reviews are another great way to compare lawn care service in Dayton, OH. With reviews, you can get a sense of what past and current clients have to say about any particular company and its services.
When looking at reviews, you should look at both the number of stars that the company received (on a 5-point scale) as well as how many people have reviewed the company. Maintaining a high rating with many reviewers is more challenging than maintaining a high rank with just a few reviews. A 4-star and up ranking is good, though ideally, you want to find a company with at least a 4.5-star rating.
Lawn Plus vs. Oasis Turf & Tree Google Reviews
Both of these companies have a 4.5-star rating or higher. But the number of reviews is a big difference.
Making Your Education Decision for Lawn Care Service in Dayton, Ohio
With the internet at your fingertips, you have access to a lot of information, and that can be helpful in doing your research and narrowing down your choices. However, we also understand it's not always easy to filter out the good information from the bad or to have a good grasp on what factors you should be comparing.
That's why we are here to help.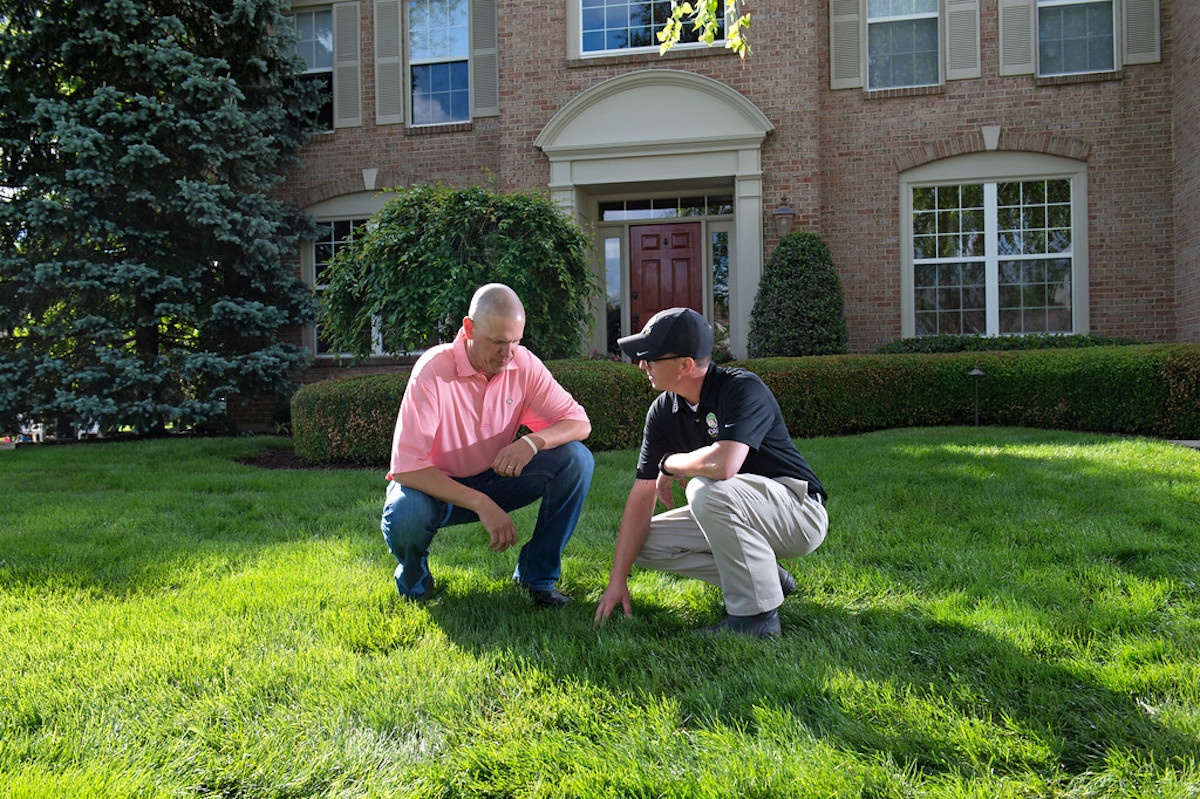 As you perform your research and consider the options, we want you to know that we are always here to help. If you ever have any questions that we can answer, just let us know. In the end, even if you do not choose Oasis, we want you to feel as though you've made the best decision for your lawn.
After all, with the work you're putting in on researching Dayton Ohio lawn services, you deserve to get the results and the excellent service that you're seeking.
Want to learn more about professional lawn care services for your Cincinnati, Dayton, Ohio, or Northern Kentucky home? Request your quote, choose the lawn care program that's right for you, and then sit back and relax as the pros help you get the lawn of your dreams!