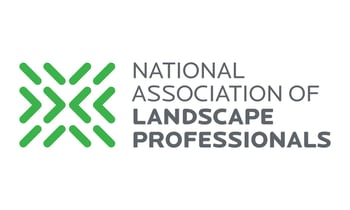 Each year, the National Association of Landscape Professionals (NALP) recognizes industry professionals with awards in the areas of landscaping, lawn care, design/build, installation, container plantings, and erosion control.
We are proud to announce that in September 2016, Oasis Turf & Tree was chosen as the grand prize recipient in the lawn care category. How cool to win such a prestigious award, for just doing the work we love to do for our customers!
Award-Winning Work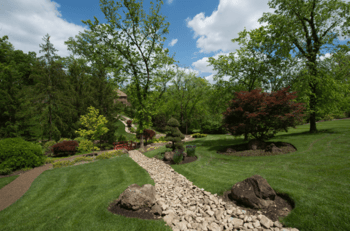 As the trade association for the landscape industry, NALP is known as the "voice" of the 100,000 lawn and landscape professionals who comprise the industry nationwide. In continuing to hold landscape professionals to the highest possible standard, NALP annually hosts the Awards of Excellence, showcasing the industry's superior companies and their work. Selected amongst a pool of applicants nationwide, Oasis was recognized among the best of the industry.
As NALP judges sought out the best lawn care work in the country, they looked at three main criteria—overall appearance, the degree of difficulty of the work, and the appearance of the turf. The judges were looking for grass that was not only lush and green but also healthy, as well as free of weeds, disease, and insect problems. The judges also took into account whether the company troubleshot potential problems and overcame challenges in order to always produce the best possible result.
While these were criteria to win the NALP grand prize, they are also criteria we take to heart every day. Contest or not, we are always considering overall appearance, problems that need to be overcome, and the health of our clients' lawns. These are not just standards we meet to win a contest, but standards we meet on each and every project, day in and day out.
Always Giving it Our Best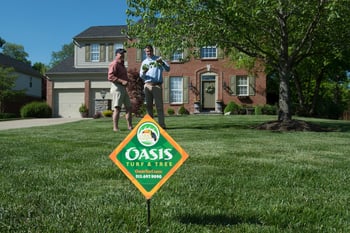 It's truly an honor to be recognized as one of the best lawn care companies in the industry, and we are celebrating with our great team, and alongside our awesome customers. But we also know that every lawn we take under our care is given this attention and detail, whether we're up for an award or not. Our customers know they can expect a tailored program that fits the specific needs of each lawn we treat.
At the end of the day, winning awards for the work we're already doing is just a confirmation that the Oasis team is truly giving it their best every single time they step into the field. We hold the high expectation that any of our lawns could win an award like this one.
Thanks for all you do team, and a special thanks to our customers. Caring for your properties is the reason we're here and the real reward is your loyalty!
To get award-winning results for YOUR lawn,
request a free estimate
or call us at 513-697-9090.