There are a lot of great reasons why you should consider hiring a professional lawn care company. If you've tackled DIY lawn care in the past, or maybe you've hired a company that hasn't given you the results you were after, then you recognize that it can be more complicated than you might have first imagined.

That's why your choice in Cincinnati lawn care services is so important. The company that you choose will directly impact the results you can expect.

We understand that with the number of lawn care companies here in Cincinnati, OH, it can be challenging to narrow your options. That's why, over a series of articles, we've been getting the research process underway. We want you to be able to feel confident that you're making an educated and wise choice.

In this article, we're comparing Royse Lawn Care to Oasis Turf & Tree.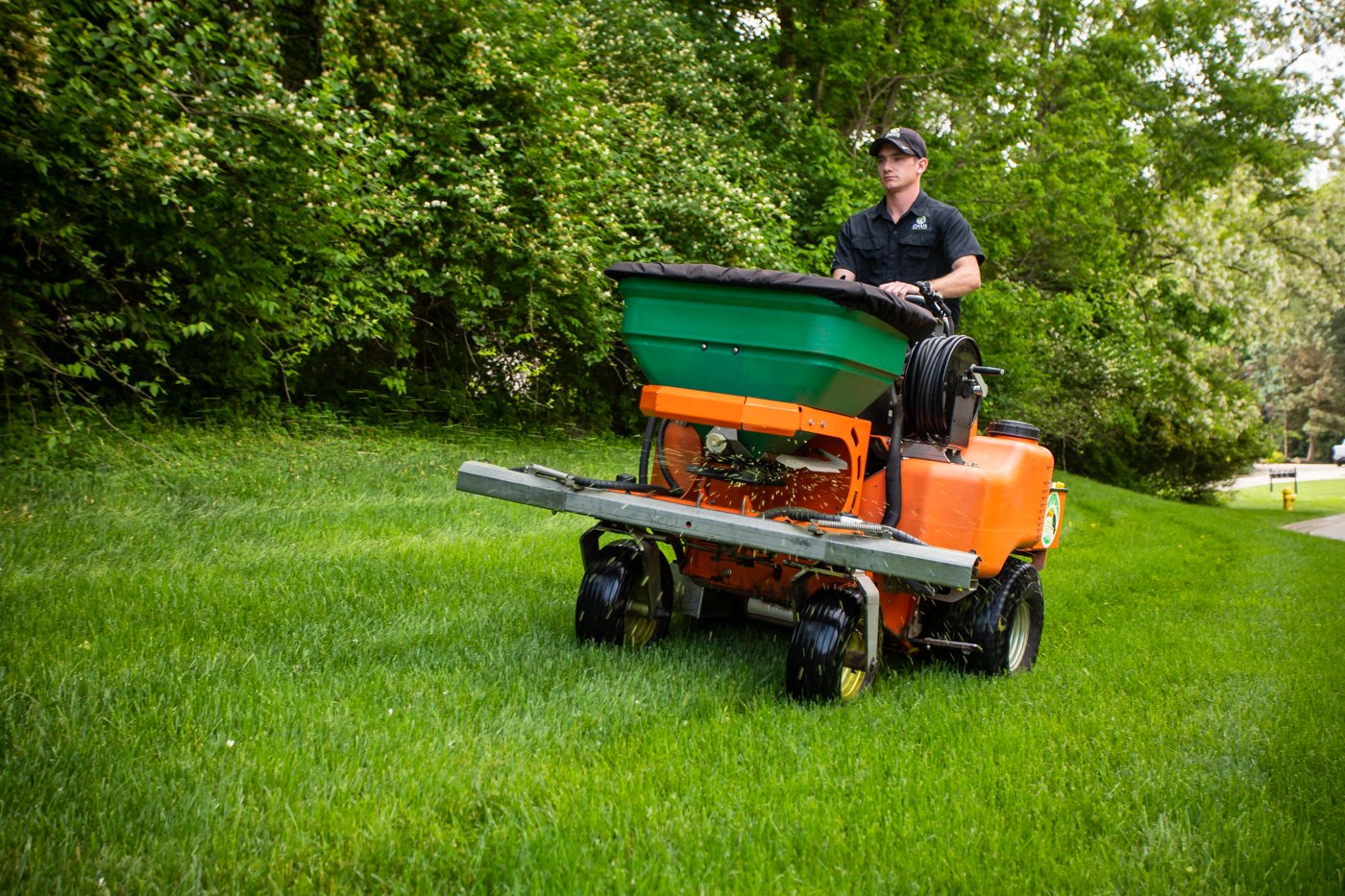 Who is Royse Lawn Care?
If you've searched for Cincinnati lawn care, then Royse Lawn Care is a company that you may have come across.

There's not a tremendous amount of information on the website explaining who Royse Lawn Care is. Their "About Us" page mostly talks about what they offer. They do not have a team page or offer anything too specific about the people behind the company.

So, let's compare what we can.
Service Offerings
Royse Lawn Care offers Fertilization & Weed Control, Aeration & Overseeding, and Pest & Insect Control. They do not appear to package their lawn care services into any programs or include any information about exactly what's included. In fact, they have a note that if you want a "detailed explanation of how the weed program works" then you should call.

At Oasis Turf & Tree, we offer 3 different lawn care programs, which allows you to choose the program that is right for you. We also spell out exactly what our programs include as we understand that transparency is important in making an educated lawn care decision. All of our programs include 6 strategically timed visits, which we have determined to be the ideal number of visits for what your lawn needs.
Soil Health
Besides the fact that Royse Lawn Care does not make any mention of any specific lawn care programs, another big difference is that they make no mention of soil health. That's a pretty big deal since the secret to a great lawn comes down to the health of your soil. There is no indication that Royse Lawn Care utilizes bionutrition.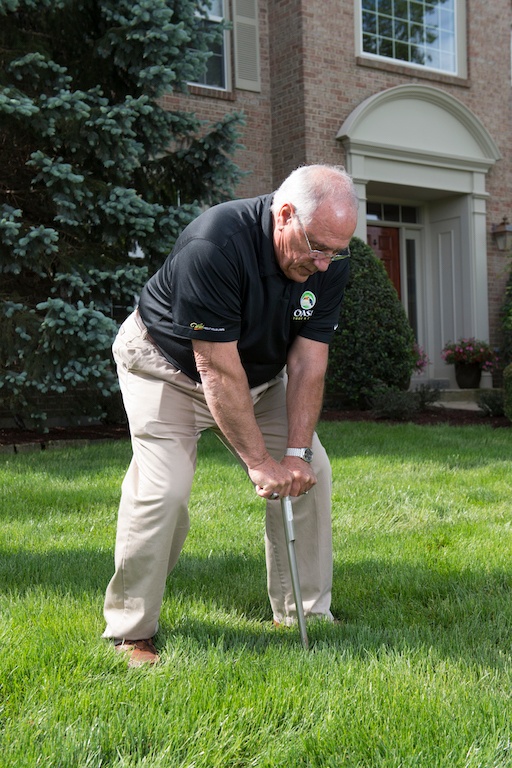 Grub Control
We can see from their website that Royse Lawn Care does offer grub control under their pest control services. However, since there are no structured programs to compare, we're assuming it's an add-on service.
At Oasis Turf & Tree, we include free guaranteed grub control and free guaranteed surface insect control in ALL of our programs.
These are not add-ons because we believe they're too important.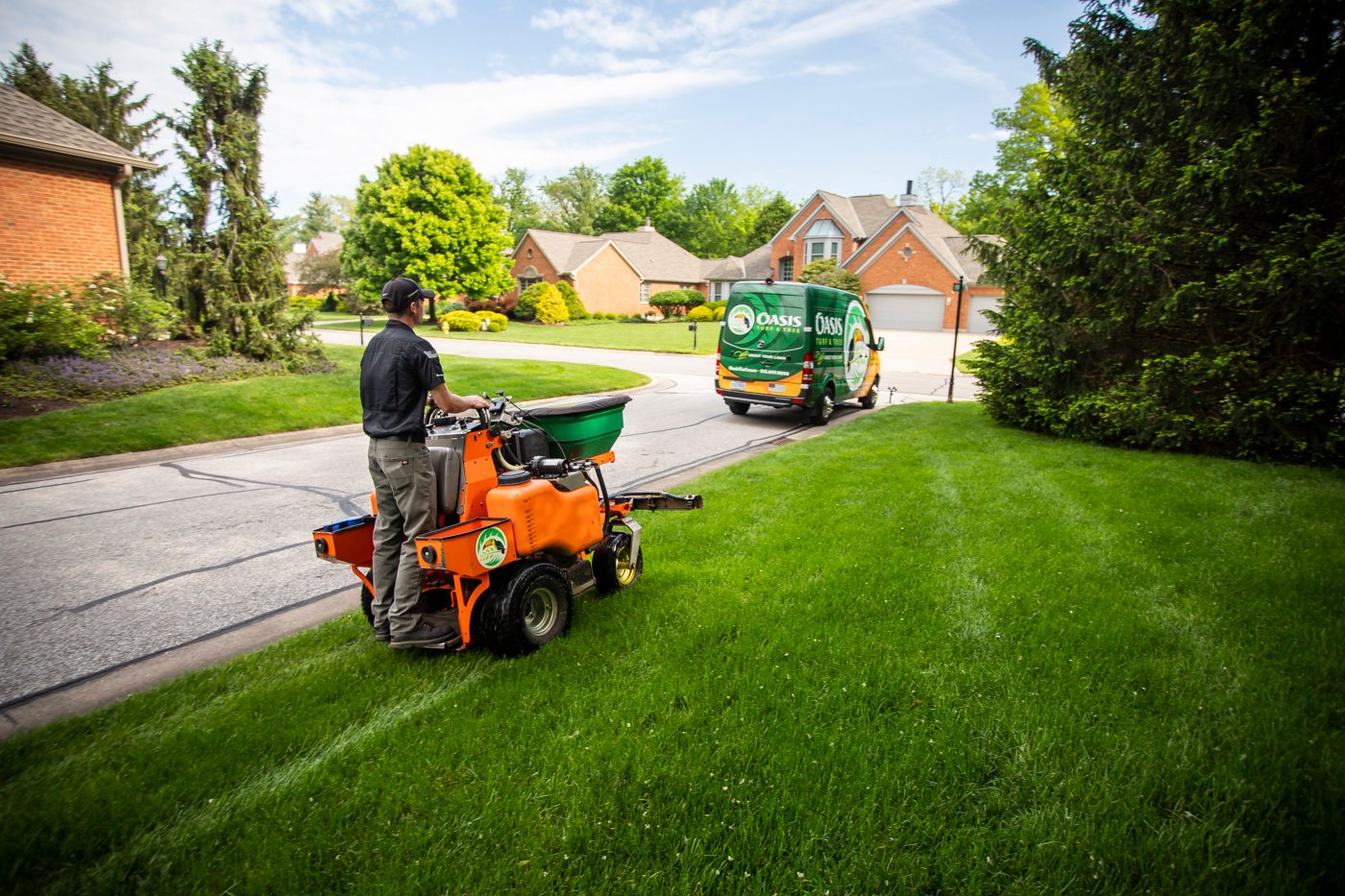 Comparing Online Reviews
Another way to evaluate a company is to look at how past and current clients rate them. This can be achieved by taking the time to look at reviews, referrals, and testimonials. Each of these has their own value in researching a company.

When you look at online reviews, it's important to not only look at the number of stars that a company was given (on a 5-point scale) but also how many people wrote reviews. Both of these factors matter in a fair comparison.

Let's look at how Royse Lawn Care and Oasis Turf & Tree are rated based on Google Reviews.
While Royse Lawn Care has a higher rating, the fact that we have nearly 7 times the number of reviews makes a difference. The more reviewers that you have, the more difficult it becomes to maintain a high rating.

After all, even the best companies in the world are bound to have some unhappy customers from time to time. But it also makes sense to pay attention to how a company responds to people who are unhappy. Are they responsive and willing to fix a concern? These are important aspects of customer service, too.
Making Your Educated Choice in Cincinnati Lawn Care
Although it can be a lot of work to compare lawn care companies, it's the best way to narrow down your options and ultimately make a wise choice. By comparing companies side-by-side as we did above, you can start to truly see how they stack up against one another. Ultimately, your hard work should pay off by being able to feel confident that you've made a wise choice.

Of course, you don't have to be on your own in the process. We're also available to be your guide should you have any questions. The truth is, even if you don't end up choosing Oasis Turf & Tree, we want you to be happy with your final decision.

The last thing that we want is for you to wind up back at where you started. After the work that you've put in researching, we believe you deserve to get the results and the experience that you're after.

Ready to learn more about the professional lawn care services from Oasis Turf & Tree for your Cincinnati, Dayton, Ohio, or Northern Kentucky home? Request your quote, choose the lawn care program that's right for you, and then sit back and relax as the pros help you get the lawn of your dreams!