Nothing ruins a great time outside like a mosquito infestation. These pests are not only a major nuisance (causing itchy bites), but they can also carry dangerous diseases that threaten you and your family.
For these reasons, you likely want to know how to get rid of mosquitoes in your backyard.

If you're like many homeowners, you might have tried various mosquito remedies in the past. Perhaps you have lit citronella candles, coated yourself in bug spray, or even planted "mosquito-repellent" plants around your patio.

But if you've ever tried any of these approaches, you probably know that they don't work all that well. Mosquitoes are just too determined to get their next blood meal to be so easily deterred.

That's why we're talking about truly effective mosquito control for your yard.

There are some actual steps that you can take which will help keep the mosquitoes away.
1. Get Rid of Standing Water
If you want to reduce mosquitoes in your yard, you need to make an effort to get rid of standing water.

One area of standing water that tends to get overlooked is dirty and clogged gutters. Gutters that are clogged up with leaves and other debris end up holding water and this becomes a prime breeding ground for pests. That's because a dirty gutter has everything that a mosquito needs to thrive: water, food, and shelter.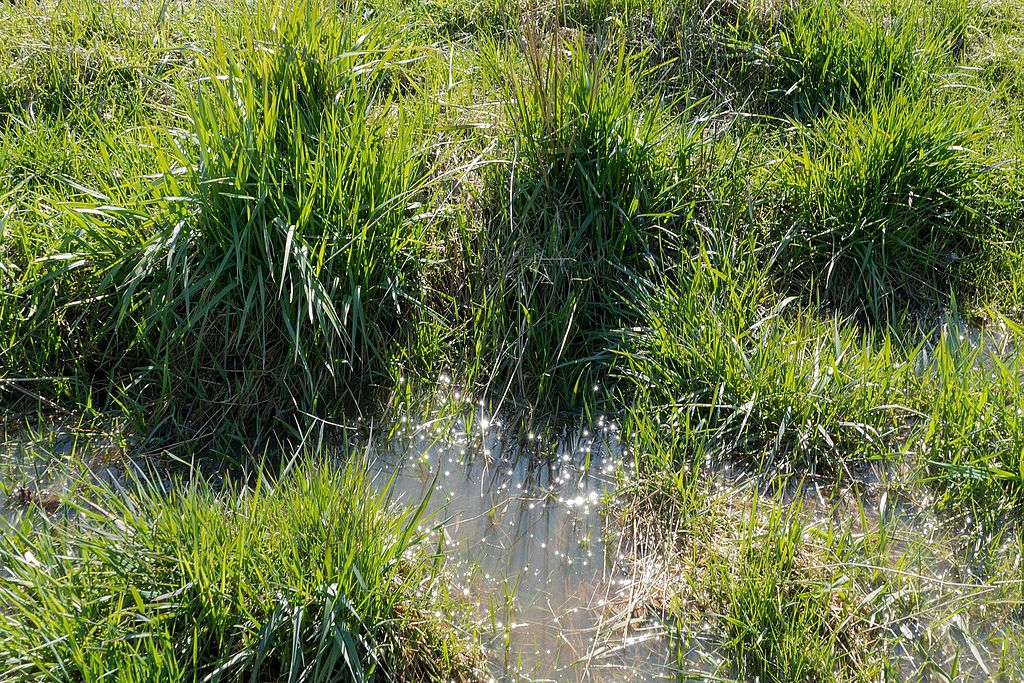 Mosquitoes also require standing water in order to lay their eggs, so by addressing standing water, you eliminate their breeding ground.

Besides gutters, there can be other areas of standing water on your property, as well.

Some other common culprits include:
Children's toys
Kiddie pools
Downspout areas where the gutters drain
Wheelbarrows or buckets
Low spots or grading issues
Dog bowls
Tarps, woodpile covers, and pool covers
Bird baths
Flower pots
Tire swings
Taking some time to go around your property and get rid of areas of standing water (where you can), should play a key role in your effort to reduce mosquitoes in your yard. This includes cleaning out clogged gutters so that the water will move through them instead of getting built up.

Along with that, you can also use a product called Mosquito Dunks in spots where you can't just dump the water out like bird baths, ponds, flower pots, and rain barrels.
2. Keep Airflow Circulating
Mosquitoes are weak fliers, so another way to deter them from a hangout area is with good airflow. If you have a covered patio area and can have a ceiling fan installed, it will definitely deter mosquitoes from that spot.

While the wind is more challenging for a mosquito to fly against, that's the not only reason that it keeps them away. Studies have shown that a fan also dilutes and disperses the carbon dioxide that people breathe out, therefore, prevents mosquitoes from being attracted to you in the first place.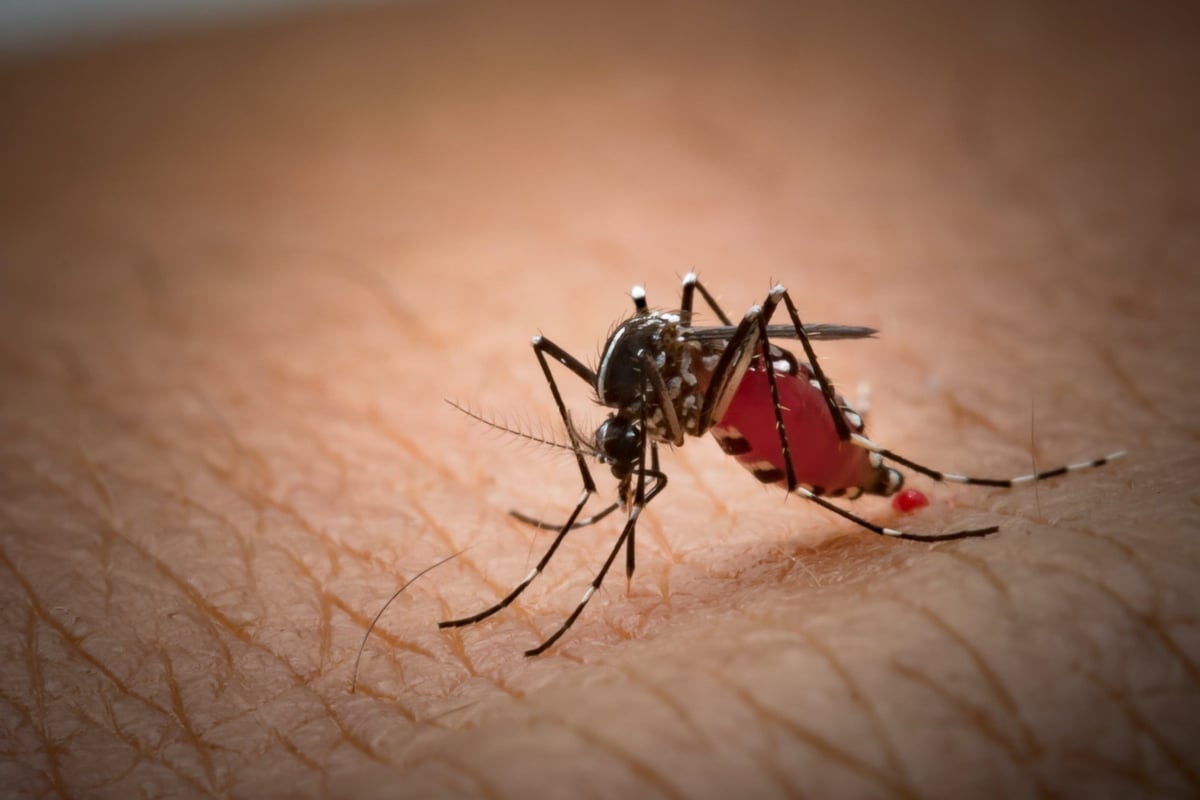 If you do not have an overhead fan and you're able to bring a housefan outside, it might make a difference in enjoying your time without these pests.

Of course, if you're wondering what will kill mosquitoes in your yard, the fan is not an answer. That is just one simple solution to deter them. But we'll cover the best way to get rid of mosquitoes in our final point below.
3. Invest in Effective Mosquito Control for Your Yard
As far as what will kill mosquitoes in your yard, the best approach is to invest in professional mosquito control.

That means applying professional-grade mosquito spray to prime mosquito habitats like your shrubs, ornamental grasses, underneath your deck, and around your patio area (just to name some prime hangout spots). This process should be customized to your property.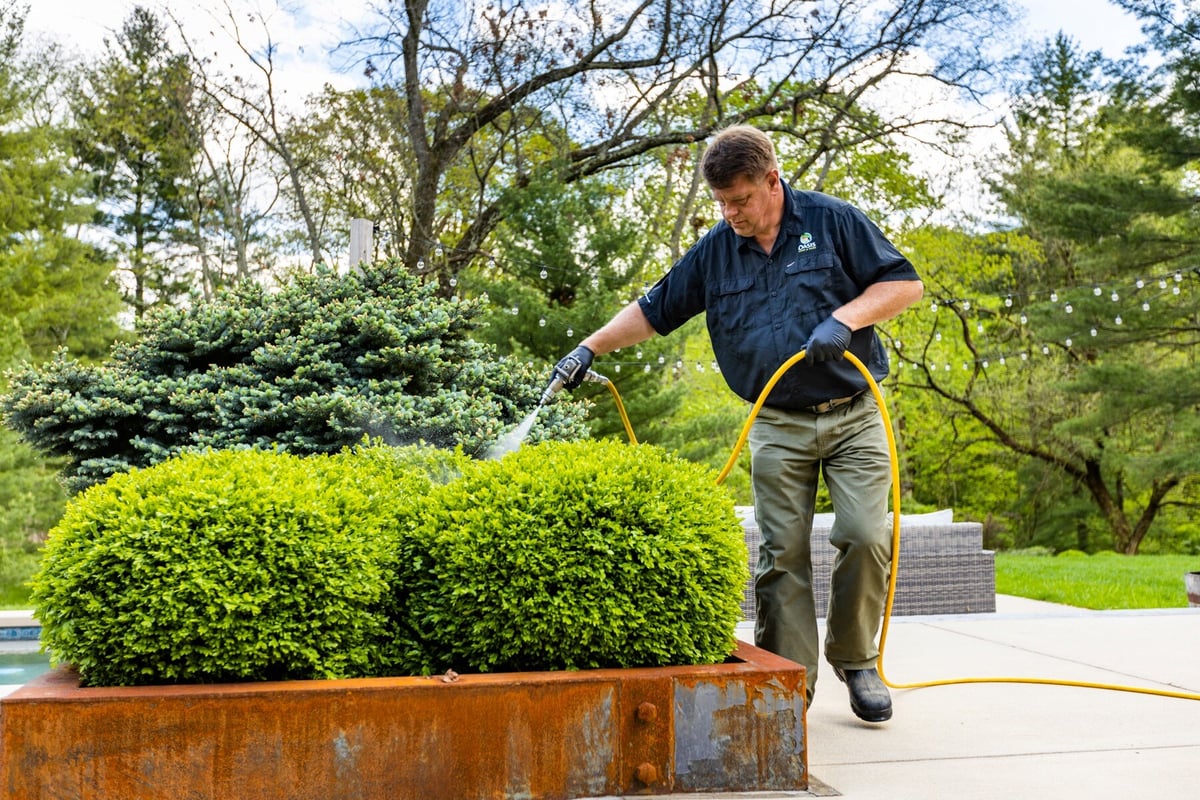 In fact, it begins with an assessment of your property. A professional pest control technician will seek out breeding grounds, landing sites, and dwellings where mosquitoes are most likely spending their time when they're not busy looking for their next meal. The information derived from this assessment will be used to compose an individualized treatment plan.

Once these locations have been identified, a treatment plan will be developed.

It's important to point out that a key to success with effective mosquito control for your yard, is using a professional-grade, highly effective product.

The professional-grade product being applied by a licensed and trained professional is so much better than anything you could pick up at a box store.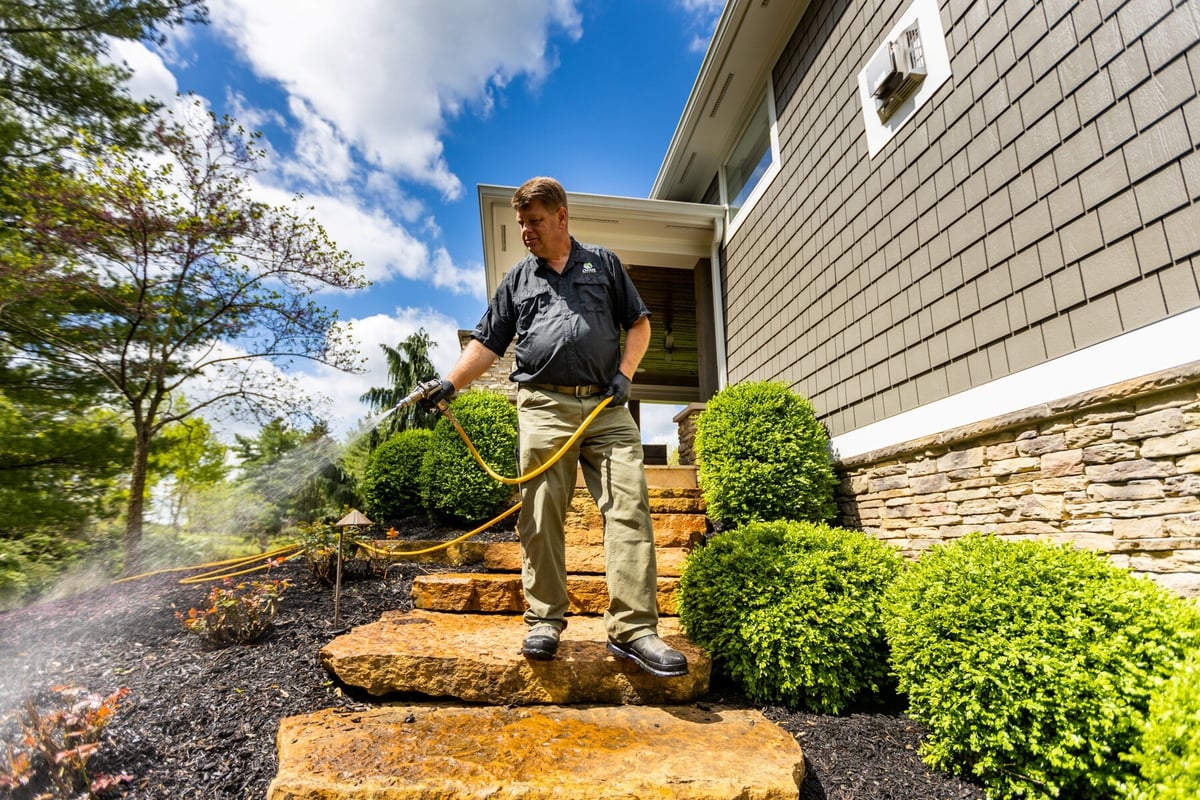 If you've ever taken a DIY approach to pest control, then you probably already know that these tactics just don't work. You also know how critical proper application is to the success of the approach. That's why you can't just choose any-old mosquito control services in Cincinnati, Dayton, Oh, and Northern Kentucky.

At Oasis, we treat for mosquitoes using a truck-mounted system that delivers larger droplet-size liquid applications. This is not as prone to drift like backpack blower sprayers that some companies use. That means where we apply the product is where it stays. This makes it a truly targeted approach.

We perform 5 mosquito control applications, typically beginning in spring and ending in the fall. This timeline covers the entire mosquito season, ensuring that your yard is protected the entire time. We believe that anything more than that is unnecessary, even though other mosquito control services in Cincinnati, Dayton, OH, or Northern Kentucky will charge to come out more frequently.

We will also make cultural recommendations that will help reduce your mosquito population. Getting rid of standing water is the main step you can take on your own to reduce mosquitoes in your yard. It will help to prevent many mosquitoes from breeding. Then, using professional control on top of that will make an even bigger impact.
Stop Letting Mosquitoes Ruin Your Time Outdoors
Now that you understand how to get rid of mosquitoes in your backyard, today is the day that you can choose to make a change that will make your time spent outdoors much more stress-free.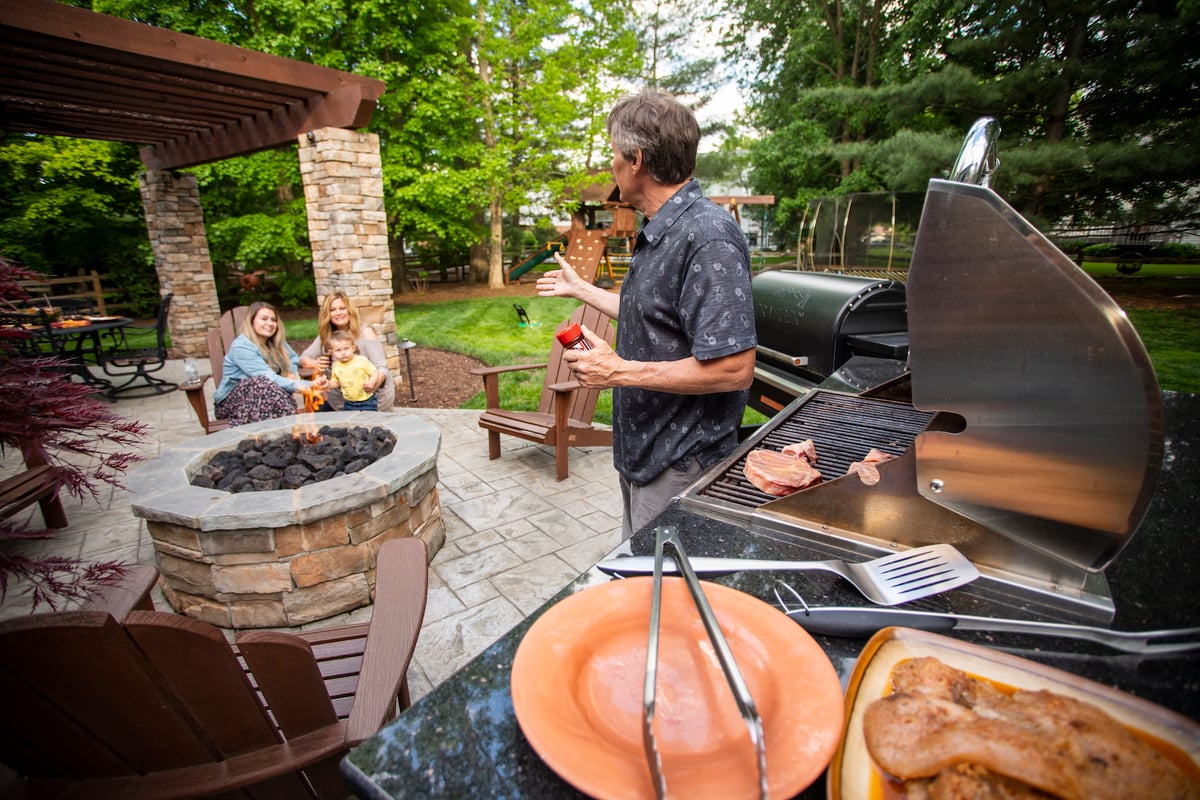 You want to be able to enjoy your yard and you don't want to feel as though you're under attack by the world's deadliest animal every time you step outside.

By choosing wisely when it comes to mosquito control, you can stop worrying and start enjoying your backyard. A company that takes a customized and thorough approach to treatment will give you the peace of mind you deserve.

If you'd like to learn more about our pest control services for your Cincinnati, Dayton, OH, or Northern Kentucky home, call us at 513-697-9090 or get your quote online, and help us find the program that is best for you, then sit back and relax.
Image Source: Standing water in grass