Of all the different problems that lawns face, lawn weeds in Cincinnati, Dayton, OH, and Northern KY seem to come up most often. People hate weeds—and we completely understand why. Weeds are a major eyesore that can really detract from the overall look of your lawn. The trouble is, even when it feels like you're doing everything right, weeds still seem to creep in. No matter what the time of year, weeds always seem to be a problem you're facing.

It's important for you to know, you're not alone. Northern KY and SW Ohio lawn weeds are a major nuisance and are quite often homeowners' number one gripe about their lawn.

But what can you do about them?

We've rounded up this helpful guide to help you start to get a handle on the worst weeds in the lawn so that you can get back to enjoying your property instead of stressing about it.
What are the Worst Weeds in the Lawn?
There are dozens of different lawn weeds in Cincinnati, Dayton, OH, and Northern KY but certain types are certainly more invasive and more difficult-to-get-rid-of than others. This makes them commonly called the "worst weeds in the lawn." Before we get into any detail about killing lawn weeds, we must first talk about identification. With proper lawn weeds identification, you know exactly what you're dealing with and how to treat it.

Here is what we'd consider the most hated of the types of weeds in our area.
1. Crabgrass
If we had to pick a number one "most-hated" weed, it would probably be crabgrass. This is largely due to its prevalence. It's truly found in almost every lawn, even when you're doing everything the right way. That's because just one crabgrass plant can produce up to 75,000 seeds during the course of a single growing season!

These seeds then lay dormant until just the right germination conditions arise and then it starts to grow (and grow, and grow!). As an aggressive spreader, it can be difficult to get rid of at this point.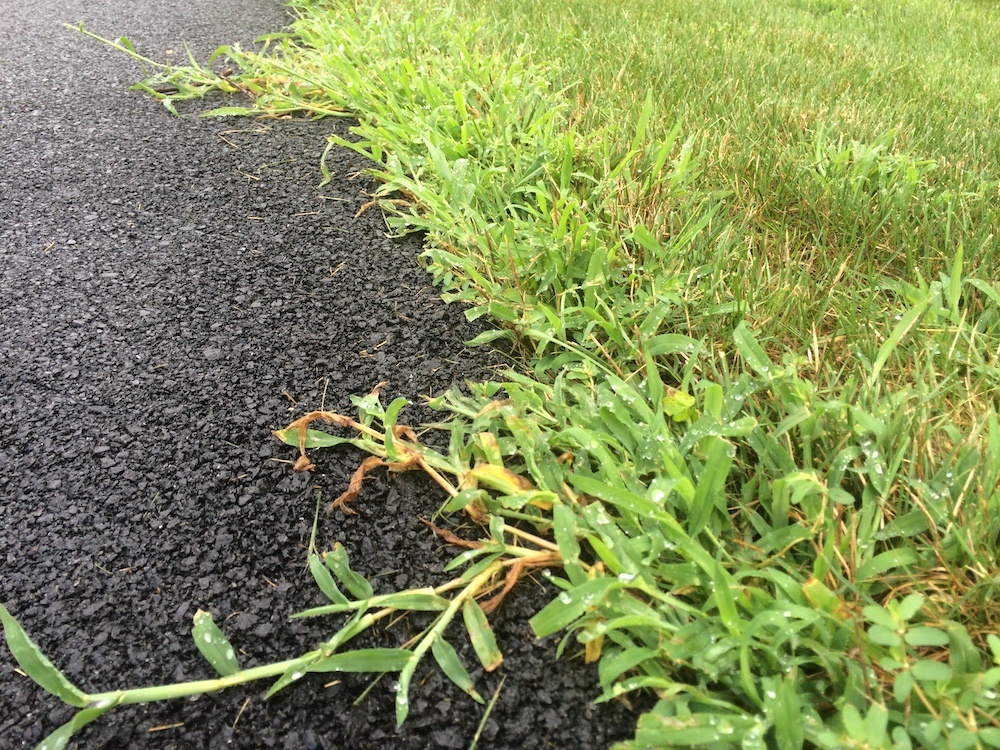 2. Nutsedge
Also high on the list is nutsedge which is also commonly found in our area. This pesky perennial tends to prefer moist areas of the lawn and can be difficult to control. Nutsedge can be particularly frustrating because of its need for specialty controls.

While it's sometimes mistaken by homeowners as crabgrass, nutsedge requires products that are specifically targeted to attack it. Because it's an aggressive grower (growing as much as 5 times faster than your lawn), it may require repeated controls.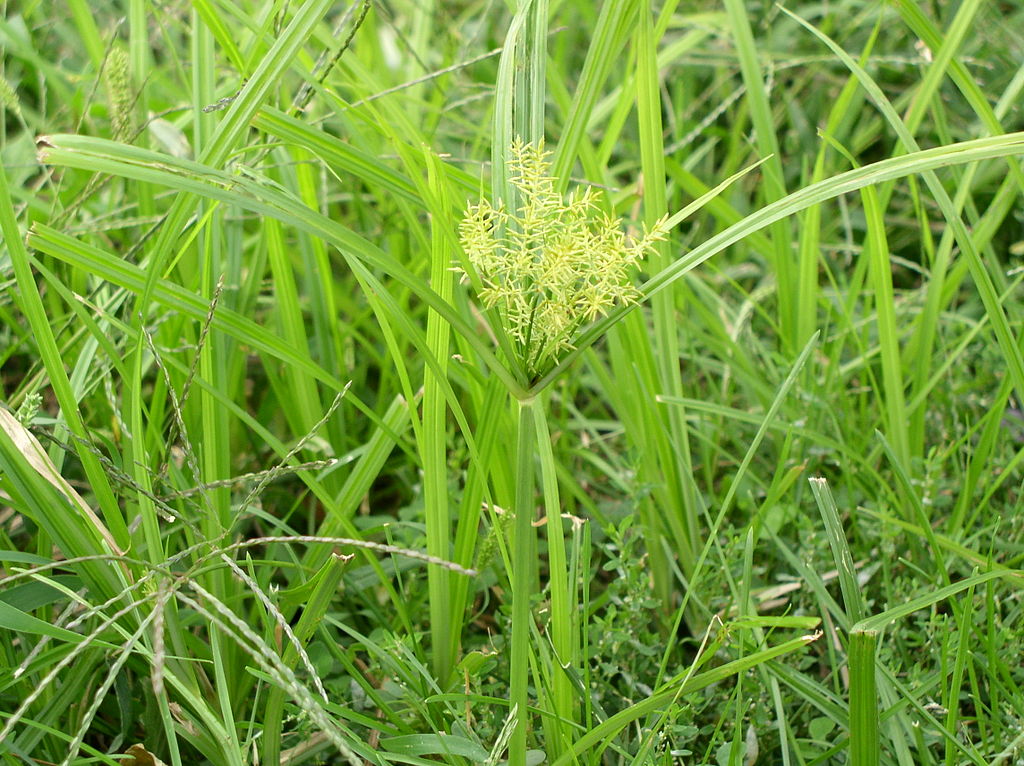 3. Henbit
Henbit is one of the most common winter lawn weeds in our area. It is characterized by slender pink flowers growing on its square stems. Henbit has a fibrous root system and can grow as tall as 12 to 16 inches.

It's also a fast invader, which makes it one of the worst weeds in the lawn. Henbit can grow rapidly and vigorously and therefore get out of control quite quickly.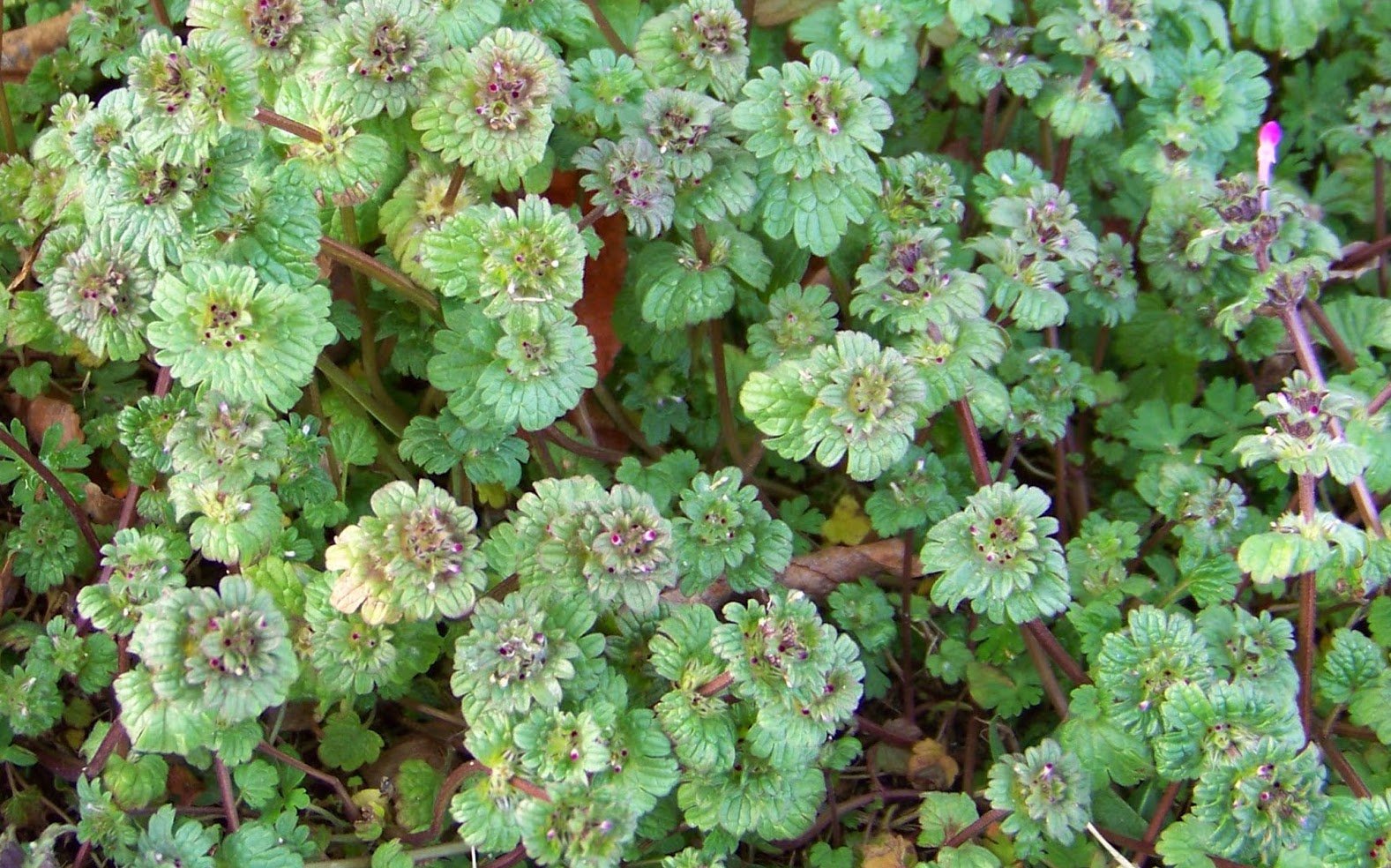 4. White Clover
Another one hated for the sheer prevalence, clover is found in many lawns in Cincinnati, Dayton, OH, and Northern KY. It prefers soils with a low pH, which is an environment not best-suited for grass to thrive.

Clover has a shallow root system and will spread most quickly in areas where the grass is already thinned out and it doesn't have to compete for survival.

Clover is fast-growing, contributing to its status as one of the worst weeds in the lawn. While it's not difficult to get rid of a handful of clovers, if you have an aggressive case, it can take repeated controls.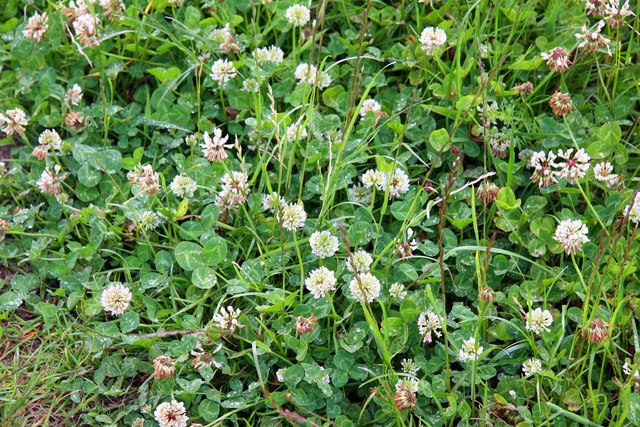 5. Wild Violets
Wild violets are one of the most difficult-to-control weeds found in the area. While the bright purple flower of the wild violet looks dainty and delicate, this is an aggressive grower and it can produce thick mats of leaves that end up depriving your lawn of vital nutrients.

This weed is particularly difficult to control due to its extensive root system, its waxy leaf covering (which makes it difficult for control products to "stick"), and its aggressive nature. It often requires repeated controls.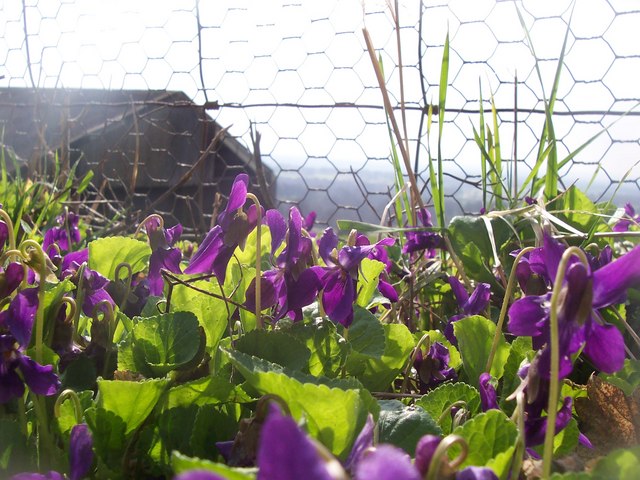 Other Types of Weeds in Cincinnati, Dayton, OH, and Northern KY
While we just chose the 5 weeds above based on their prevalence and the likelihood that they're already on your "hated" list, we recognize that there are many other different types of weeds that you might be plagued with.

Besides crabgrass and nutsedge, there are other grassy weeds that can be incredibly frustrating as some of them do not have control solutions. There are also a number of different broadleaf weeds that pop up in the spring. And even during the colder months, when you may assume you're out of the woods, there are winter annual weeds to worry about.

The key, as we've mentioned, is to know what specific weeds are attacking your lawn. Chances are, at least 1 of the 5 common ones we've mentioned above has been a problem for you at some point. But without proper lawn weeds identification, you can't begin addressing the problem.

While it's often assumed that a singular approach to weed control (using the same product to deal with multiple weeds) will do the trick, the truth is, it takes a customized approach with a variety of products. But only once you know what you're dealing with can you begin to determine which products should be utilized.
Killing Lawn weeds in Cincinnati, Dayton, OH, and Northern KY
As we've mentioned, the best approach to killing lawn weeds is ensuring that your lawn care company is using a variety of different weed control products based on exactly what you're dealing with. Since different weeds require different controls, this is really important.

Timing is also important when it comes to killing lawn weeds. Your lawn care company should be using pre-emergent controls where applicable, which help prevent certain grassy weeds from germinating in the first place. Then, the timing of post-emergent controls will also be important to control any breakthrough.
But there is another "secret" to killing lawn weeds that a lot of people don't think about and that's improving your lawn's soil health.

Since many weeds thrive in soil conditions that aren't good for grass growth, addressing soil health can make a huge difference. On top of that, soil health will promote an overall thicker and healthier lawn which will make it more difficult for weeds to grow in the first place. They'll have a difficult time competing with thick, healthy grass. As you may have noticed, weeds tend to perform best in areas of the lawn that are thinned out or already struggling.
Choosing a Lawn Weed Service in Cincinnati, Dayton, OH, and Northern KY
There is no single answer to killing lawn weeds. Instead, it's a combination of the right products at the right times as well as a lawn care program that focuses on improving the overall health of your soil. As your lawn gets healthier, you'll begin to see fewer and fewer weeds as they begin to get naturally choked out.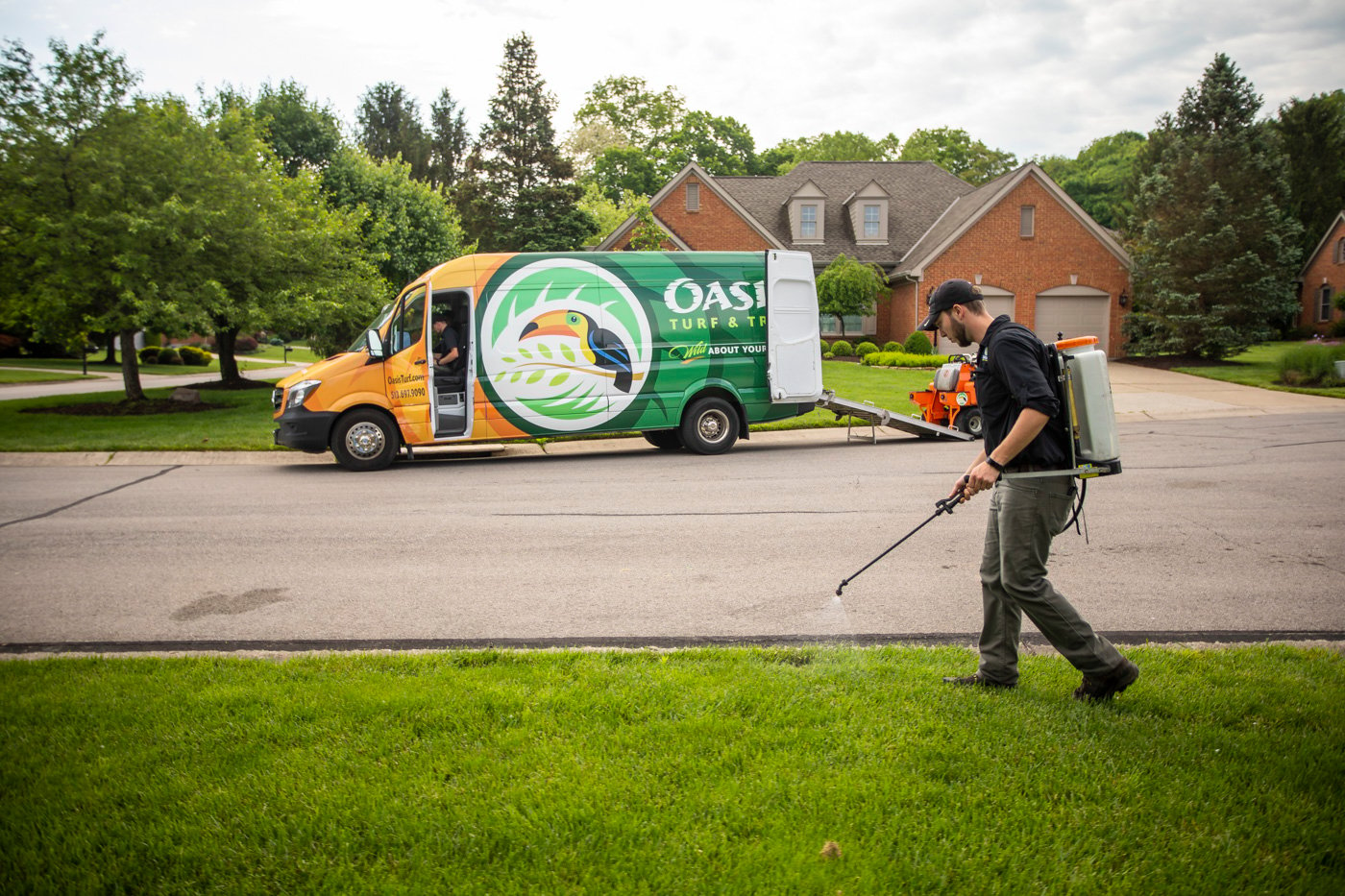 Unfortunately, many lawn care companies aren't focused on soil health. Instead of being proactive and beginning to solve the problem at the subsurface level, they're being reactive and just treating weeds as they arise. This can begin to feel as though you're in an endless game of "whack a mole," where you can hardly keep up. As soon as you knock down some types of weeds, it seems that others just keep coming.

But there's a way to get ahead of the "game." By working with a lawn care company that takes soil health seriously, you can truly begin to make progress and get rid of the worst weeds in your lawn.

Ready to learn about professional lawn care services from Oasis Turf & Tree for your Cincinnati, Dayton, Ohio, or Northern Kentucky home? Request your quote, choose the lawn care program that's right for you, and then sit back and relax as the pros help you get the lawn of your dreams!
Image Source: Nutsedge, White Clover, Wild Violets