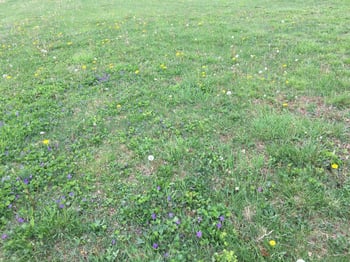 Timing is everything. You've likely heard this said many times before and can come up with a variety of ways that it applies to your life. So, you shouldn't be surprised that it also applies to lawn care.
Amongst your timing questions, you might be wondering whether you should kill weeds before seeding or if one time of year is ultimately better than another. Should you wait?
The answer depends not only on the time of year but also on your expectations, including what you want to achieve.
Let's look at a few important things that you should know as you ponder what's best for your lawn.
The Best Defense Against Weeds is a Thick Healthy Turf
You've probably heard us say this mantra before and it's a good time to emphasize this point again. Both your healthy grass and your weeds compete for the same water, oxygen, and nutrients. That's why weeds thrive in bare spots and why one of the best ways to combat weeds is to thicken your lawn and choke them out.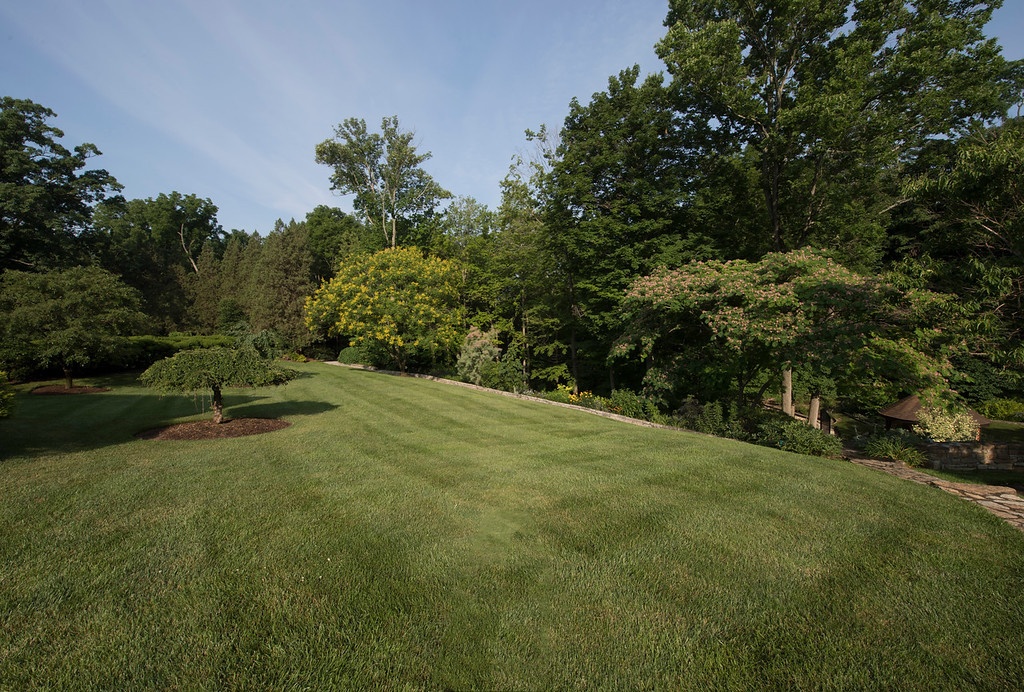 A thick and healthy lawn is best achieved by enlisting various lawn care treatments from spring through fall and also adding a service called lawn aeration.
Lawn aeration helps relieve compaction and allows more water, oxygen, and nutrients to penetrate deep into the soil. Seeding is best performed at the same time so that the seeds can fall into the holes which were created and receive the optimal seed-to-soil contact they need to germinate and thrive.
Of course, this is where timing matters.
Lawn aeration is a service best performed in the fall when the weather is ideal for seed germination. In the fall, the air is cool but the ground is still warm, which will give grass its best chance at growth.
But if you plan to kill weeds before seeding the lawn, it might not be that simple. Trying to optimally time aeration and overseeding with weed control applications is important.
We can aerate and overseed 3 weeks after using broadleaf weed control products. That means, ideally, we want to spray weeds by mid September so that we can come back in mid October to perform aeration and overseeding. SInce it's such an important service, it's really not one you want to skip.
Should I Kill Weeds Now or Later?
Keeping in mind the importance and the optimal timing of lawn aeration and overseeding, you should know that the answer to the question about the best time to kill weeds is usually "now," unless you're reading this in the fall.
If it's after mid September, we're going to need to discuss your expectations and your goals as we make a decision on what's best for your lawn.
Quite likely, you'll benefit most from holding off from performing weed control in order to allow us to complete lawn aeration and overseeding. If you treat weeds late in the fall and skip aeration and overseeding, you're only going to have more bare patches and more weeds creeping in. This will set you back even further than you are now.
It's likely best to hold off on weed control for now and then get started with the right weed treatments when the timing is ideal.
A Word on a DIY Approach
In having this conversation about whether you should kill weeds before seeding, we recognize that you might be thinking about tackling this on your own. Maybe you've recently fired a lawn care company that wasn't achieving the results you're after or maybe you just feel like this is something you can handle yourself.
If that's the case, you might even be considering DIY seeding. Perhaps you have just a few bare patches and you decide to toss down some seed to fill it in. You might even be a customer of a lawn care company but assume that you can still do some of your own seeding.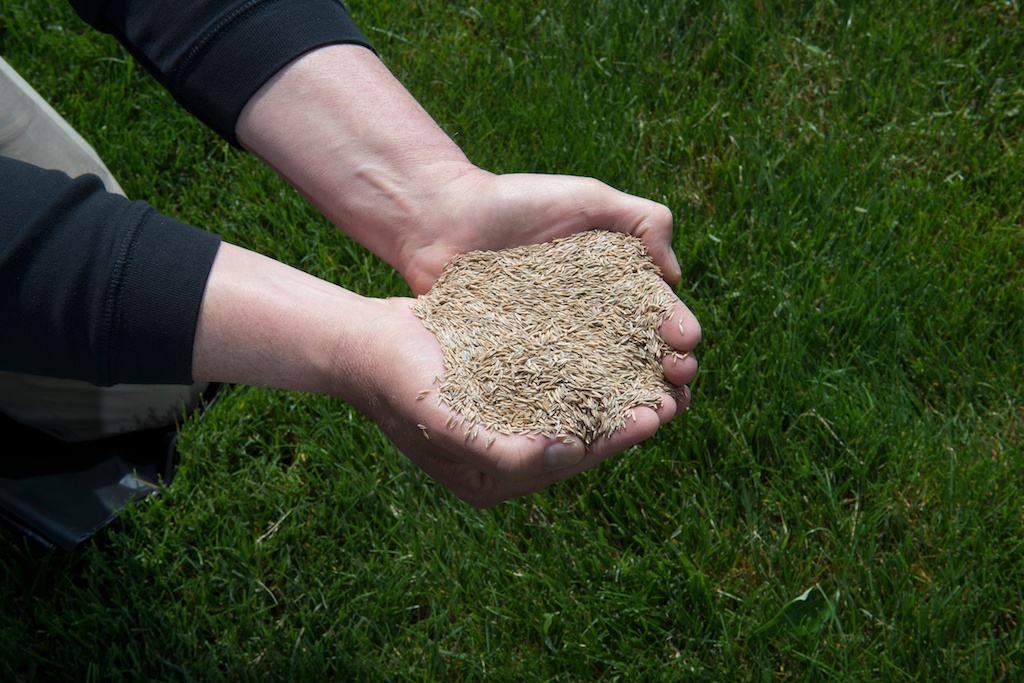 We would urge you of the importance of communicating with your lawn care company about what you're planning to do.
We always talk to customers about not taking steps in between our visits to perform DIY lawn care services because it could do more harm than good. Even if you're just trying to do something simple and toss down some seed and fill in a bare spot, you could actually be contributing to your weed problem. A lot of people don't realize that the seed sold at big box stores commonly contains filler and even weed seeds. As a result, you might be filling in your bare spots with undesirable grasses.
At Oasis Turf & Tree, we use premium grass seed that is 99 percent pure so that we're not planting more weeds in your yard.
Don't give into temptation and take matters into your own hands. If you're a client of Oasis Turf & Tree, trust that there is a process at work and you may just need to give it some time.
Let Time Do its Magic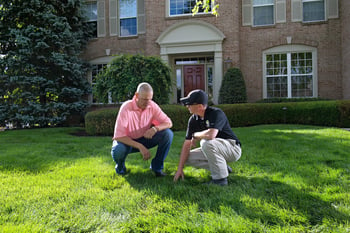 It really does come down to the fact that timing is everything.
There is a "best time" to perform lawn care services to ensure that they work the way they're supposed to but also that they don't negatively interfere with one another. Poorly timed weed control treatments can obviously impact your new seed growth and you don't want that to happen.
We understand that there's a lot on the line here. You want your lawn to look its best, you may be investing in services, but you might not feel like waiting. However, it's so important that you're taking the proper steps in the proper timing. Sometimes it does mean having some patience and looking at the big picture.
At the end of the day, one of the best benefits of hiring a professional is handing your worries over to them instead of being burdened with them yourself. When you hire Oasis Turf & Tree, you let us handle these tasks so that you don't have to. That means we're applying our knowledge of optimal timing to help get you the results that you truly desire with no hassles on your end. You might have to be patient but you'll see that it will pay off tremendously.
Want to learn more about professional lawn care services for your Cincinnati, Dayton, Ohio, or Northern Kentucky home? Request your quote, choose the lawn care program that's right for you, and then sit back and relax as the pros help you get the lawn of your dreams!