Finding a lawn care company can feel like a big task. Any time that you are in the market to hire a service company, you know that there is time and research ahead of you in terms of analyzing your options—and it's no different with this search.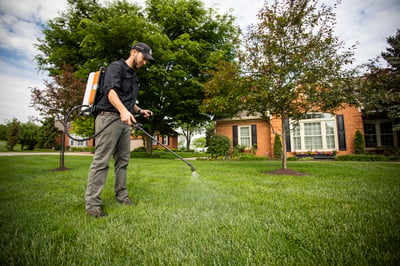 After all, there are a lot of lawn care companies in Northern Kentucky and you want to be confident that you're making a wise choice.
Since we understand you may not know what to look for (especially with different companies making different claims), we have started some of that research for you. You might be surprised to see us sharing the names of some of our competition but we're not pretending to be your only choice.
That's why we've rounded up an honest list of some of the best lawn care services in Northern Kentucky and what you should know about them. You deserve to have all of the information in front of you before making your decision.
As you begin your quest for the best lawn care company, we hope that this list will make your job a little bit easier.
1. A&A Lawn Care and Landscaping
A&A Lawn Care and Landscaping offers lawn mowing, lawn care, landscape maintenance, and commercial services. Their landscape maintenance services include floral displays, gutter cleaning, holiday lighting, and more. In terms of lawn care, there appears to be one basic program that the company offers to which you can add additional services.
2. TruGreen Florence
Founded in 1973, TruGreen is a nationally recognized lawn care company that has a branch in Florence, KY. It is the largest lawn care company in the nation. TruGreen offers several different lawn care programs. Their most popular plan includes pre-emergent, targeted weed control, fertilization, and grub prevention and control.
3. Nature's Touch Landscape Services
Nature's Touch is a full-service lawn and landscape company not only offering lawn services but also snow removal, landscape installations, hardscaping, and more. Their lawn care program is said to be a five-step process, however, a lack of information on their website in regard to their lawn care division makes it difficult to find out more.
4. Loyal Green Lawncare
This company used to be a full-service lawn and landscape company but in 2016, shifted its business model to offering lawn maintenance services only. Loyal Green offers four services: Lawn mowing, lawn treatments, perimeter pest control, and flower bed weed control. They offer six treatments per season which include grub control, insect control, pre-emergent, crabgrass control, nutsedge control, violet control, and compost tea.
5. Merkle Lawn Care Company, Inc.
Merkle Lawn Care Company is a full-service commercial and residential lawn care, landscape, grounds maintenance, and snow removal company. Their service list is extensive and they not only handle commercial work but municipal work, as well. In terms of their lawn care services, they appear to have a Weed & Feed Service that includes 6 applications for weed control and fertilization. They also have a Tree & Shrub Service that includes 6 applications for fertilization, insect, and disease control as well as an Outdoor Barrier Pest Control program that includes 4 insect treatments. Grub control is an add-on service.
6. Oasis Turf & Tree
Of course, we hope that you'll also add Oasis to your list of possible lawn care companies in Northern Kentucky. Although we are located in Loveland, OH, approximately 30 minutes away from Northern Kentucky, we cross the Ohio River on a daily basis and have team members who service hundreds of happy Northern Kentucky customers each week. In fact, many of our team members live in Northern Kentucky.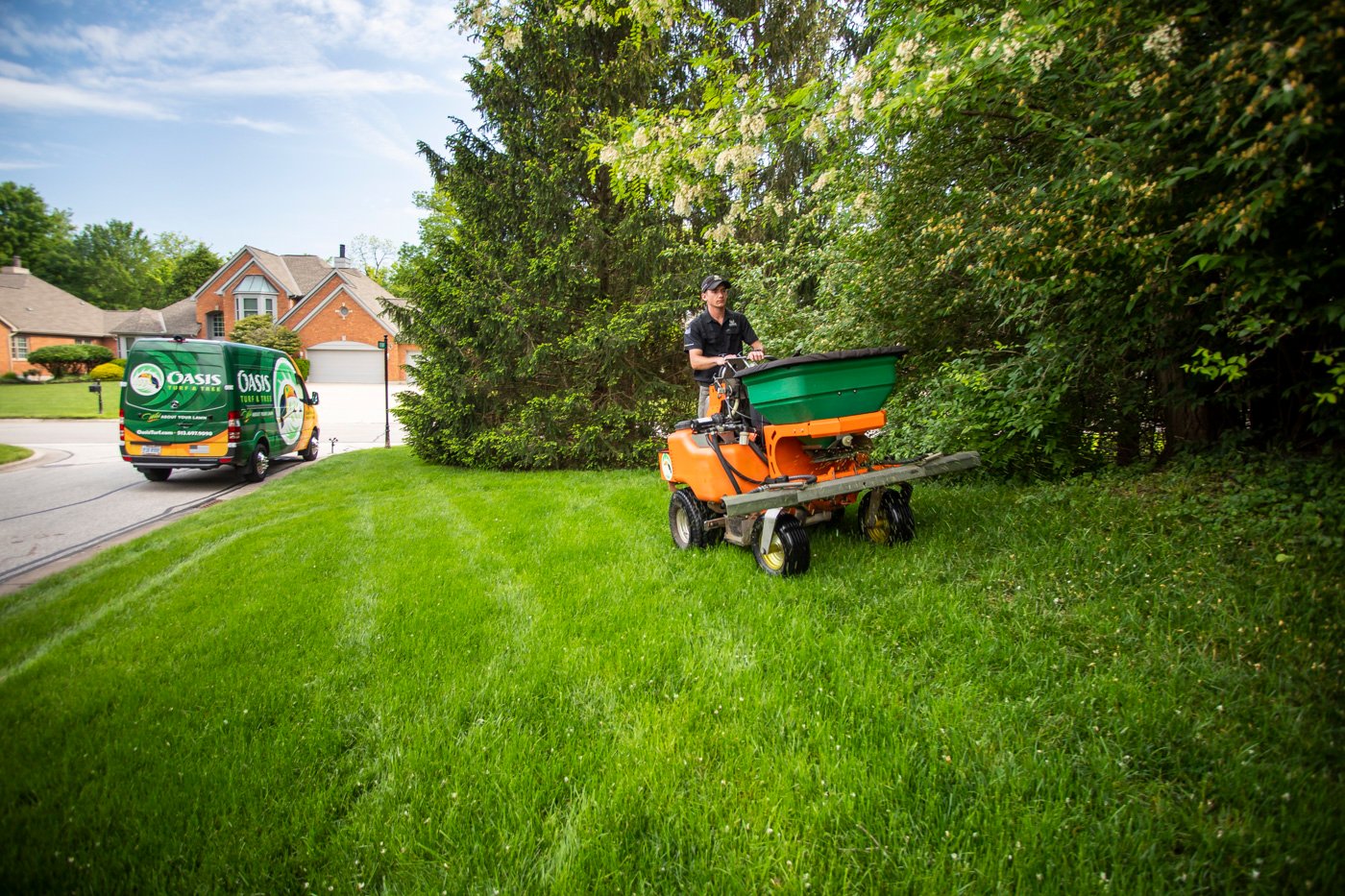 Oasis grew into the Northern Kentucky service area in a responsible and deliberate fashion as we were constantly getting referrals from across the bridge. Over the course of our 20 years in business, we have become a trusted partner with so many clients—many of whom have friends and family in Northern Kentucky that also wanted to work with us.
It's important to note that all of our lawn care technicians are certified in Kentucky so even though we are based in Loveland, OH, you are still getting the full staff and therefore the full support and resources of our company.
How Does Oasis Turf & Tree Differ from Other Northern Kentucky Lawn Care Services?
Of course, you're probably wondering what makes Oasis different from some of the other companies on this list. One of the big differences that stands out is our dedication to lawn care, a specialty that we have honed in on.
We believe it's hard to be an expert in everything.
We also provide our customers with 3 lawn care program options, each with 6 visits (2 spring, 2 summer, and 2 fall, and other options include aeration and overseeding), providing options for a variety of budgets and lawn challenges. We believe in providing comprehensive lawn care services that address all of your needs rather than charging extra for the services that matter most.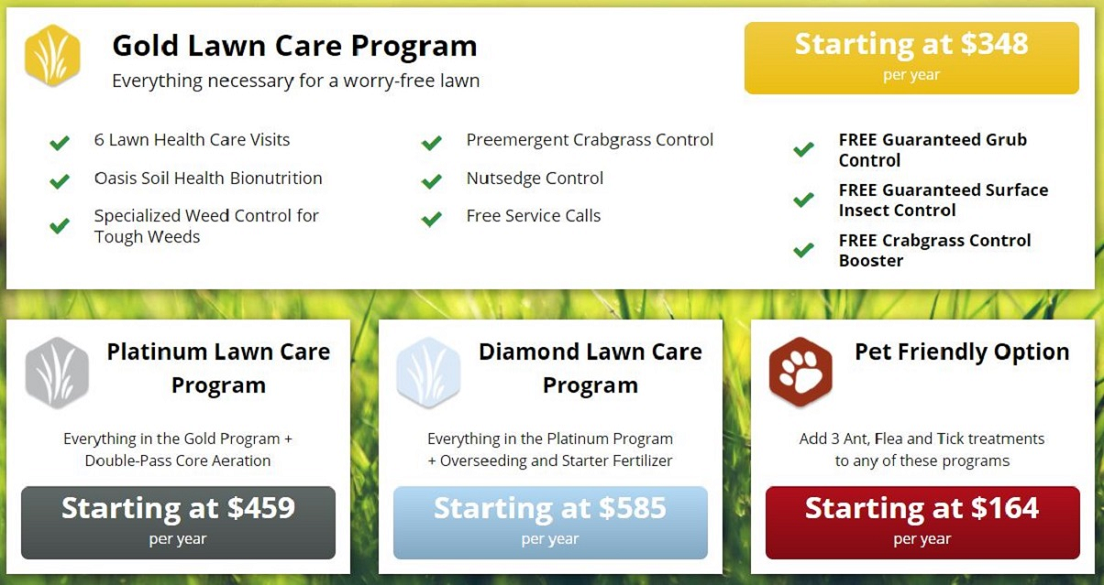 Oasis also offers free grub control in all of our packages. Grubs are entirely too detrimental to leave this service as an "optional item" as many of the companies above do. Because we believe it's so important, we include it for free.
But perhaps the biggest differentiator is the fact that we focus on soil health. In fact, soil health is quite often the difference between a company that produces so-so results and one that produces amazing results so it is a big deal and something to pay attention to when comparing companies.
A Quick Look at Reviews
An important way to compare companies is to look at their online reviews. It always helps to get a third-party take on what others have to say about any service you're considering.
Keep in mind that it's best to find a company that not only has a good rating (at least a 4.0-star is recommended, though 4.5-star is ideal) but also has a high number of reviewers. It's more challenging to maintain a high-star review with more reviewers, so it's also more impressive.
To help you start the process for lawn care services in Northern Kentucky, let's look at the Google reviews for each of these 6 companies.
A&A Lawn Care and Landscaping: 110 reviews; 4.4-star rating
TruGreen Florence: 73 reviews; 4.0-star rating
Nature's Touch: 2 reviews; 5.0-star rating
Loyal Green Lawncare: 3 reviews; 3.7-star rating
Merkle Lawn Care Company: 9 reviews; 3.7-star rating
Oasis Turf & Tree: 154 reviews; 4.7-star rating
Making Your Well-Researched Decision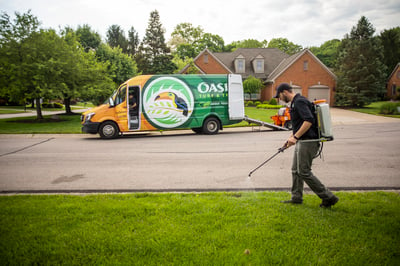 Hopefully, this helped you in your quest to choose the best lawn care company in Northern Kentucky. We commend you for your time and effort in researching your options and believe that you should feel confident it will help you make a wise choice.
With all the work you're putting into research companies, you deserve to get the best. After all, your lawn is important to you and you don't want to risk it in the hands of a company that isn't going to produce great results and get you the best value for your investment. By putting in the work now, you'll be able to relax later knowing you made a smart decision that leads to the lawn you truly desire.
Want to learn more about lawn care services for your Northern Kentucky home? The process is easy! Request your quote, choose the program that's right for you, and then sit back and relax as the pros help get you the lawn of your dreams!