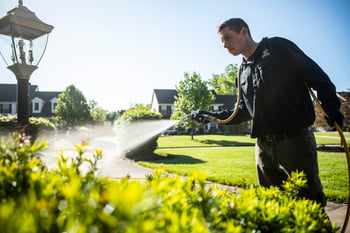 Whether you're someone who is looking for tree and shrub technician jobs or you're a homeowner who is thinking about hiring a plant health care technician to take care of your trees and shrubs, you might be wondering what kind of training goes into this work.

The truth is, the answer to that is going to vary dramatically from company to company. While there's not a lot required in terms of what the state says we must do, we believe the more training a technician receives, the better they're able to perform the work. That means that when our technicians earn advanced certifications, they become a tremendous asset to us—and to you.

At Oasis Turf & Tree, our team of Landscape Industry Certified Horticultural Technicians are really important to us—and we'll explain why it should matter to you, too. The team members who have earned this certification are in the upper echelon of the industry and we're proud to employ several of them here at Oasis Turf & Tree.

We'll explain in more depth what it all means.
We Value Knowledge and Learning
While a lot of lawn and tree care companies talk about training their plant health care technicians, what that actually means can vary dramatically from company to company. Unless they're encouraging team members to earn industry certifications, there is no uniform measurement for what "training" includes for them. In fact, they may just be getting by with the bare minimum "state-required" training.

But at Oasis Turf & Tree, we want our team members to become industry certified.

To become a Certified Horticultural Technician is no simple feat. This is the top tier certification that the National Association of Landscape Professionals (NALP) has to offer. The NALP is our national industry association, an organization of which Oasis Turf & Tree is a member.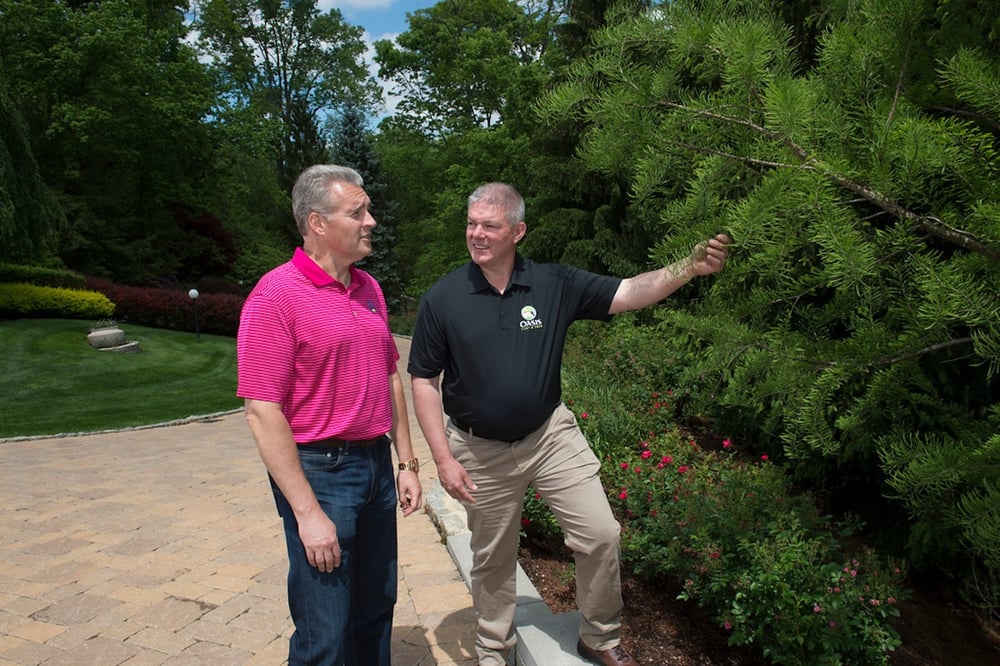 According to the NALP, there are two exam sections that must be passed, both of which include a complex array of topics. Here is what the NALP shares is covered on each of the exams to become an Industry Certified Horticultural Technician.
Exam 1: Plant physiology; plant identification; soils; plant establishment; fertilizers; measuring property and fertilizer placement; calibration of fertilizer delivery method; fertilization awareness factors; plant healthcare management
Exam 2: Property map; determining plant health care programs for the landscape woody ornamental; insects and pests; woody ornamental diseases; physiological problems; chemical injury; diagnostic outline; pesticide delivery methods; safety in tree and shrub spraying; pesticide programs.
Why is the Certified Horticultural Technician Certification so Complex?
We've already written an article on why Landscape Industry Certified Lawn Care Technicians (the turf equivalent of this exam and certification) are a big deal to us. That certification is also not easy to get and we're incredibly proud of our team members who have put in the hard work and earned it.

It means that they're able to understand lawn health (and the lawn care services we provide) in a way that enhances the work that they perform on clients' properties.

However, it's fair to say that the Certified Horticultural Technician certification is even more complicated simply due to the fact that there are 100's of common varieties of plants and each plant could have up to a dozen different issues. Those who earn this certification have to be familiar with all of the different insects and diseases that impact plants.


It equates to a tremendous amount of information.

When technicians earn this certification it means that they can provide incredibly valuable service to our clients. They're not just coming out and spraying plants with no knowledge or understanding of what they're doing. They're diagnosing actual problems and making treatment decisions as a result.

By employing these high-level team members, we're able to let our customers know that we're a resource to them. We have solutions to the problems they may experience. Along with that, we want to be able to answer any question that you may ask.
We Support Technicians Who Want to Earn This Certification
It's one thing for a lawn and tree care company to say they want their team members to earn certifications. It's a whole other thing to actually support them in that effort. At Oasis Turf & Tree, we know that earning these advanced certifications requires dedication to studying.
The preparation can be as in depth or as brief as each individual needs. Some folks who have been in the industry a long time find they already know a lot of the information, even if they've never taken the test. But others need time to study. We provide a quiet space in the office and a bookshelf full of books for team members who want to use downtime to prepare. We also have practice tests that we can give so that team members can gauge whether they truly feel prepared.
In addition to supporting the necessary preparation efforts, we also offer a financial incentive to team members who earn the NALP Certified Horticultural Technician certification by giving those team members a raise.
We Love Our Landscape Industry Certified Horticultural Technicians
Being a plant health care technician isn't a simple job but we believe that those who take the time to become fully trained and earn these certifications are the people who are making our industry better.

At Oasis Turf & Tree, we currently have 4 team members who have earned this certification. We proudly display their names on our office wall but we also wanted to take a moment to share their names here.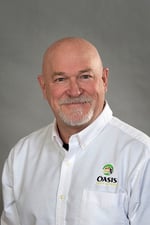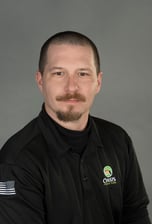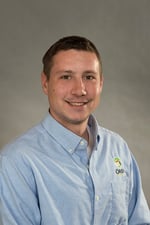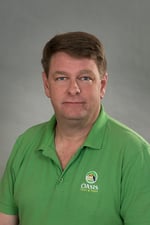 These are plant health care technicians that you might already know from working on your property. Or, if you are not an Oasis Turf & Tree customer right now, we look forward to you getting to know them if you choose us for your plant health care needs.

If you're someone who is looking for tree care jobs, then we look forward to your name being added to this list.
A Difference You Can See
At the end of the day, our commitment to knowledge and education is a difference that you can see. It's why our lawns are greener and the trees and shrubs that we care for are healthier.

Here at Oasis Turf & Tree, we believe that the roles we offer are more than just jobs, they're careers. Supporting our team members in earning these valuable certifications not only helps them build a career but helps them provide better service to our customers.

It's why you can count on us to be there for you.

We care about going beyond the bare minimum. We want to offer the best.

Are you looking for a plant health care technician role where you can climb the career ladder? You can find out more about a career with Oasis on our website along with the job listings we have available.