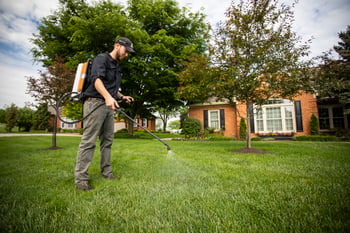 With so many lawn care companies making claims about how great they are, it can be difficult to weed out the good from the bad. It also gets confusing to ensure you're actually comparing "apples to apples" when looking at two companies side-by-side.
Advertising lacks a certain degree of authenticity. No company is going to say they are "fair" or "mediocre," and of course that's certainly not their aspiration. Most believe that they are offering good service—even if their customers might not agree.
The problem arises when companies put their own needs ahead of their customers' and when they over-promise but under-deliver. This often comes as a result of cutting corners, poor attitudes, or lack of communication.
There is a stark contrast that becomes apparent when you view a lawn care company who is authentically trying to serve their customers well.
Using Social Proof to Choose a Lawn Care Company
So how can you be sure a company is what it says? While there are certainly some helpful things to look for when switching lawn services, one of the best places to turn for information is other people who have used the lawn care company's services.
It may take a little bit of your time, but do your homework and take a look at what real people have to say about the lawn care service provider you're considering. It's well worth it before making an investment in your property. Client reviews, referrals, and testimonials provide social proof to validate some of the claims made by lawn care companies. It is one of the most surefire ways to look past the brand's messaging and see what others are saying in order to determine if it matches the company's claims.
We know there are a lot of choices when it comes to your lawn care and want you to make the best decision for your property.
Lawn Care Service Reviews
There are a lot of third party review sites out there that can help you in your quest of choosing a lawn care company. Most of these review sites use a five-star rating system. You should aim to find a company that has at least a four-star rating, but 4.5 would be ideal.
Of course, keep in mind that even the best companies will end up getting a bad rating every now and then since nobody is perfect. Sometimes with just a little bit of research you may even find a poor review wasn't totally justified. Though the occasional bad review is to be expected, they shouldn't have so many negative reviews that it drags their overall score down.
As you peruse lawn care service reviews for Cincinnati, Dayton OH and Northern Kentucky, spend some time actually reading through each of them. Look at both the good and the bad, and get a sense of what led that person to write it.
If a company gets a bad review, you should also look at how their management responded to the claim. Did they address the concerns of the customer or offer an explanation? It shows that a company truly cares when they take the time to respond to complaints just as they do compliments.
There are many review platforms out there and each is unique. Here are some of the better-known sites that are worth checking out.
Google Reviews

With Google Reviews, companies have the ability to create a free online profile for their business.
Customers can then write reviews, including a rating on a five-point scale, which will post to the site. This platform is one of the best ways to find lawn care company reviews.
Home Advisor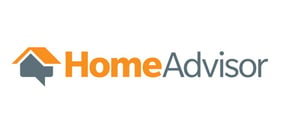 This site also gives companies the opportunity to create a free profile but is specifically focused on home services. While it is free for contractors to have a profile on the site, they may pay a small fee to be in circulation for leads that the site generates.
Prospects and customers are then reminded by Home Advisor to rate the company a provide feedback about their experience. It's another good place to find reviews for lawn care services in Cincinnati, Dayton, OH or Northern Kentucky.
Yelp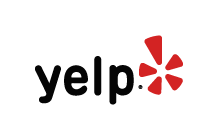 This review service only publishes a review when the user has already written at least eight others. Unfortunately, this often means that some companies may have a bad review or two since Yelp users tend to be more critical in nature than on other review sites.
Since you're able to click on the reviewer's profile and see other reviews they've left, you should weigh into your consideration the user's overall usage of Yelp. Unfortunately some people love to post negative reviews. Yelp can be a factor for choosing a lawn care company, but don't weigh it too heavy compared to other online sources.
Angie's List
Another review site where service providers can create a free profile and receive reviews. While there used to be a membership fee for users, it recently became free. Users have the chance to write a review and give the company a grade (A, B, C, D, or F) for their service.
Though Angie's List has a smaller sampling of reviews (as compared to other sites), it's still worth checking when looking for lawn care company reviews.
Lawn Care Service Referrals
Referrals are another great way to research lawn care services in northern Kentucky or Cincinnati. Inquire with neighbors, family, and friends about what company they use and whether they are happy with it. If you've already been considering hiring a lawn care service, and have it narrowed down to a few companies, don't be afraid to ask those companies for some references. It says a lot when a company can offer a long-list to provide on the spot. It means they have a lot of happy customers to choose from.
At Oasis, we are proud to say that we do get a ton of referrals due to our customers being so happy with our services. Our business has grown by leaps and bounds thanks to customer referrals and we're grateful for that.
Lawn Care Service Testimonials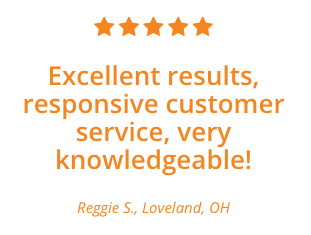 Testimonials are a bit different than referrals in that the company has already done the legwork. In other words, instead of having to call up the referrals on your own, the company has already gotten statements from some of their clients regarding their lawn care service.
While it may seem like a no-brainer for a lawn care company to be able to provide a bunch of testimonials, many companies do not take the time and effort to gather them. Sadly, others may not have enough good testimonials worthy of sharing.
However, a company that takes the time to collect and willingly provide testimonials can already be considered one that does truly care about their customers' satisfaction with a job well done. At Oasis, we are proud to have so many customer testimonials to share with our potential clients, such as the following:
"The lawn is actually looking better than it ever has in the 14 years we have owned the property. My neighbors comment on the improvements on their daily walks."
- Juanita G. from West Chester, Ohio
"Professional company and willing to please. They got rid of my weeds!"
- Melvin & Nancy M. from Cincinnati, Ohio
"The service was performed on the date scheduled, and the technician was very professional and polite, explaining what he did and why."
- William P. from Richmond, Ohio
These three client testimonials only represent a small sampling of the dozens upon dozens that come in from happy Oasis customers. We feel honored that so many of our clients are so pleased with our services that they take the time to share their experiences.
Making the Best Decision When Hiring a Lawn Care Service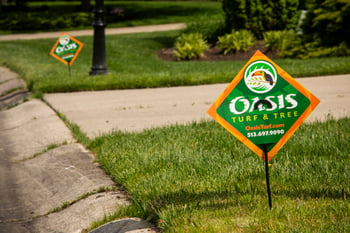 We know that hiring a lawn care company is a big decision. Finding the right one will prevent headaches in the long run as you won't have to go through switching lawn care services again.
Put in the litle bit of time it takes now to research the companies you're considering. Exploring what other people had to say about a company will help you determine if they follow through on their claims. It's a great way to narrow down the choices to the very best.
If you've already narrowed down the best lawn care services in Cincinnati, Dayton, OH or Northern Kentucky to Oasis Turf & Tree and want to talk more, contact us or give us a call at 513-697-9090.