When it comes to paying for lawn care, we understand that homeowners sometimes have questions. They want to have a better understanding of lawn care costs so that they are confident they're getting the full value for their investment.
One question that sometimes comes up from homeowners is in regard to why their lawn might cost more than a neighbor's? If neighbors are comparing their quotes with one another, they want to understand why they may be different.

In this article, we'll dive into the topic of lawn care cost so that you can have a clear understanding of what you're paying for with Oasis Turf & Tree.
How is Lawn Care Cost Calculated?
The price for lawn care services from Oasis Turf & Tree is solely based on caring for treatable turfgrass. We determine how much treatable turf you have by obtaining a precise overhead satellite photo of your entire property and removing any areas that are not turf (such as your driveway, patios, pools, or plant beds).

We then calculate the total based on lawn care cost per square foot.

This means if you have an 8,000 square foot yard that's going to be billed the same as another 8,000 square foot yard. But homeowners sometimes forget how different one yard can be from another. In other words, most yards (even amongst neighbors) do not come out to the same square footage.
If you have more treatable turf areas on your property than your neighbor does, your lawn care cost will be more. There's really no secret to this as we always pride ourselves on being transparent.

Of course, not all lawn care companies are the same.

Our use of satellite imagery allows us to customize our approach to lawn care as much as possible with every property that we serve. But some lawn care companies do just come out and quote an entire property, even if there are untreatable areas (like hardscaping).

It's very important to us that every homeowner gets the right and the fair price.

This is something that Oasis Turf & Tree is very committed to. Over the years, we have found that other lawn care companies have made mistakes in calculating square footage or were not nearly as diligent about removing untreatable areas to ensure homeowners don't overpay.
Why is the Lawn Care Cost from Oasis Different From Another Company?
We also want to take a moment to address the cost of lawn care services from Oasis Turf & Tree compared to other lawn care companies in the area, as this is a question that also sometimes comes up. Homeowners are comparing quotes and they want to know why Oasis might cost a little more.

One analogy that we can give is that you could go to a few different steakhouses in the city and pay completely different prices for a steak. That's because one steakhouse might buy higher quality meat, employ top-notch chefs, and ultimately provide you with a better experience.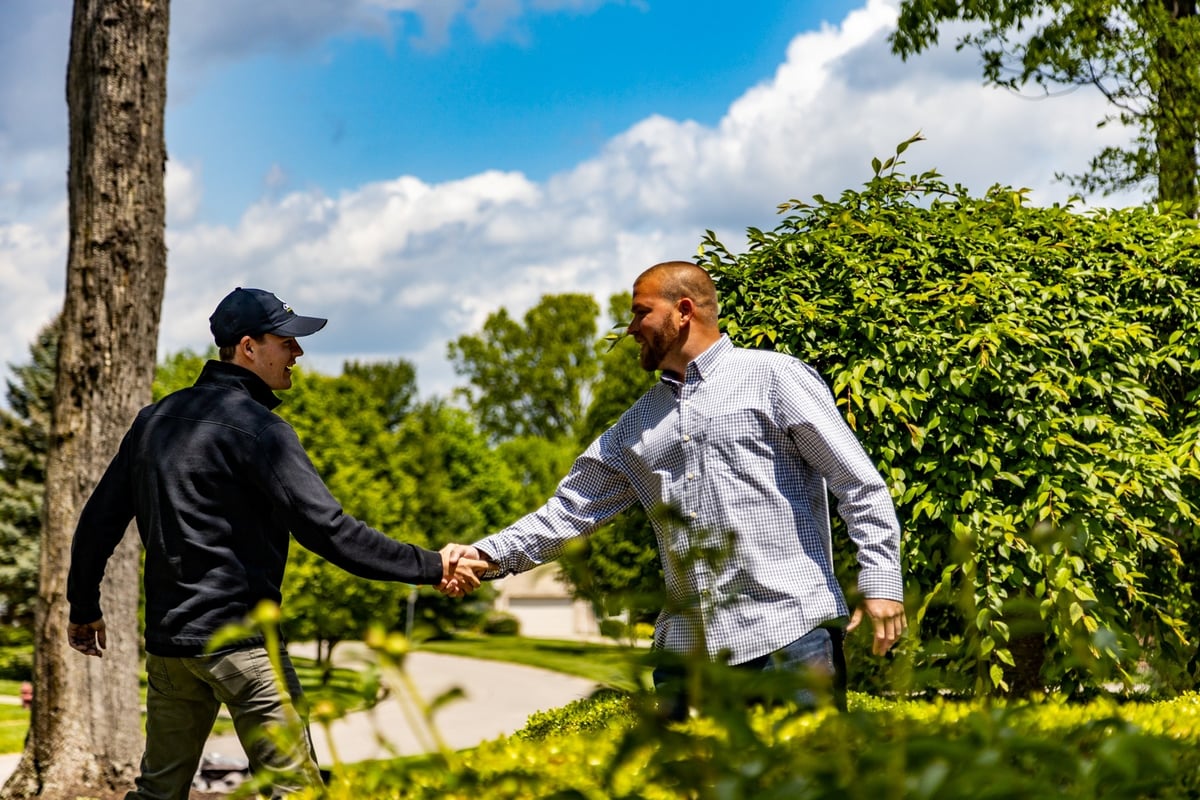 The same goes for lawn care.

At Oasis Turf & Tree, we are investing in the best lawn care products out there. We are also employing highly trained and licensed lawn care technicians to apply these top-notch products. And ultimately, the lawn care results and the overall experience ends up being better.
That's exactly why it can be dangerous to shop on price alone. Sure, you might save a little bit of money. But if your results are subpar, you're likely not going to be satisfied. In fact, you might even have to start over with a new lawn care company.

At the end of the day, you would have been better off investing in the lawn care company that costs just a little bit more.
Making Your Educated Decision for Lawn Care
At Oasis Turf & Tree, we love when homeowners are committed to becoming educated consumers. We know that you have a lot of choices when it comes to who you hire for your lawn care services and we love that you're taking time to explore it (including understanding lawn care cost).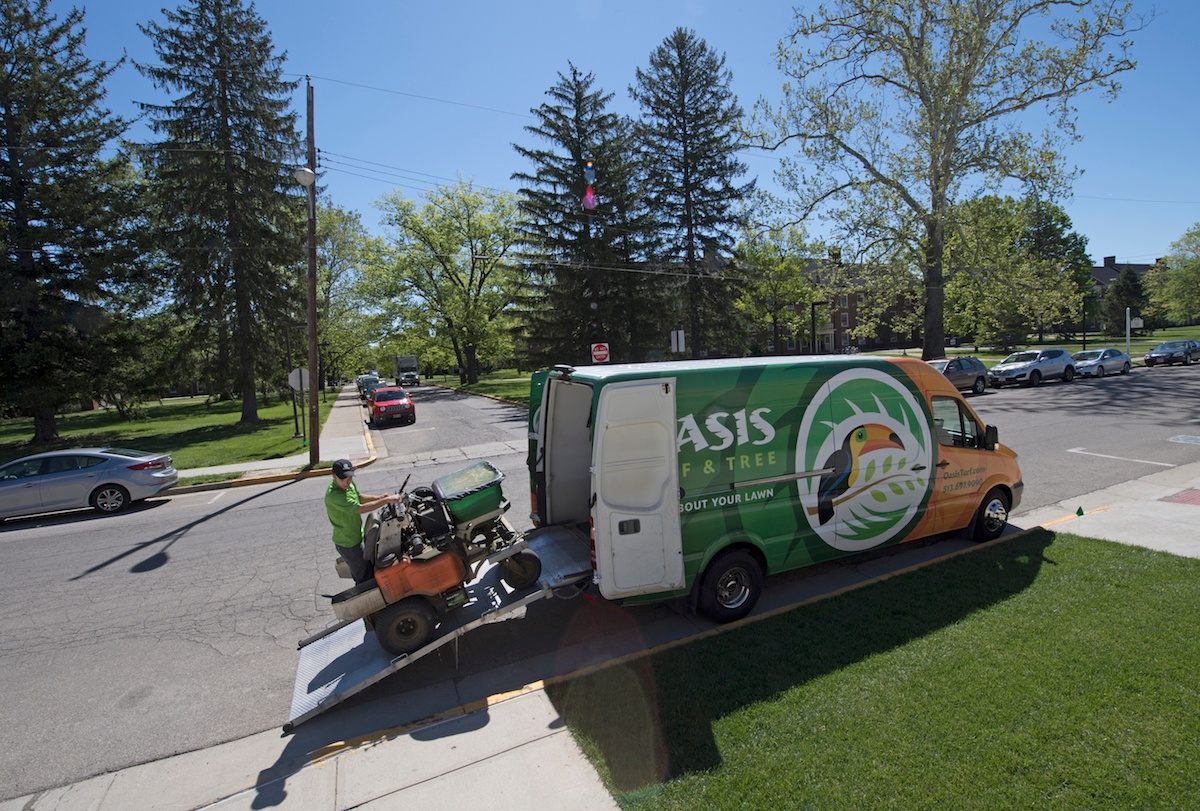 It's important to remember that when you invest in lawn care, you're also investing in peace of mind. Instead of having to worry about problems like weeds or lawn color, you're handing those worries over to a pro that will take care of everything for you.

On top of that, when you choose a company that you trust, you also don't have to worry about being nickeled and dimed or that your lawn care company is pulling a fast one on you.

Instead, you'll know that the money you're investing in lawn care is going toward helping you achieve the results you desire without the worries. At the end of the day, we know you work hard for your money and you deserve to understand where it's going.

Want to learn more about professional lawn care services for your Cincinnati, Dayton, Ohio, or Northern Kentucky home? Request your quote, choose the lawn care program that's right for you, and then sit back and relax as the pros help you get the lawn of your dreams without the worries.