A landscape full of beautiful trees and shrubs adds both visual appeal to your property and to your enjoyment of your Ohio home, along with functional benefits such as shade, winter wind screening and privacy. These plants can also increase your property's return on investment.
However, most people do not realize the true value of their trees and shrubs until a plant has declined and died, and they are faced with the cost and inconvenience of finding a replacement for the empty spot in their landscape. It is an unfortunate fact that most trees and shrubs in Ohio landscapes have predictable, specific problems with certain pests and diseases or obtaining appropriate nutrition.
For these reasons, landscape professionals recommend preventative tree and shrub health care treatments throughout the year in order to improve appearance and forestall costly damage.
Common Tree & Shrub Problems in Ohio
There are dozens of common issues frequently seen in trees and shrubs in Ohio. Here are a few of the most notorious, damage-inflicting tree and shrub problems and how to identify them.
1. Scale Insects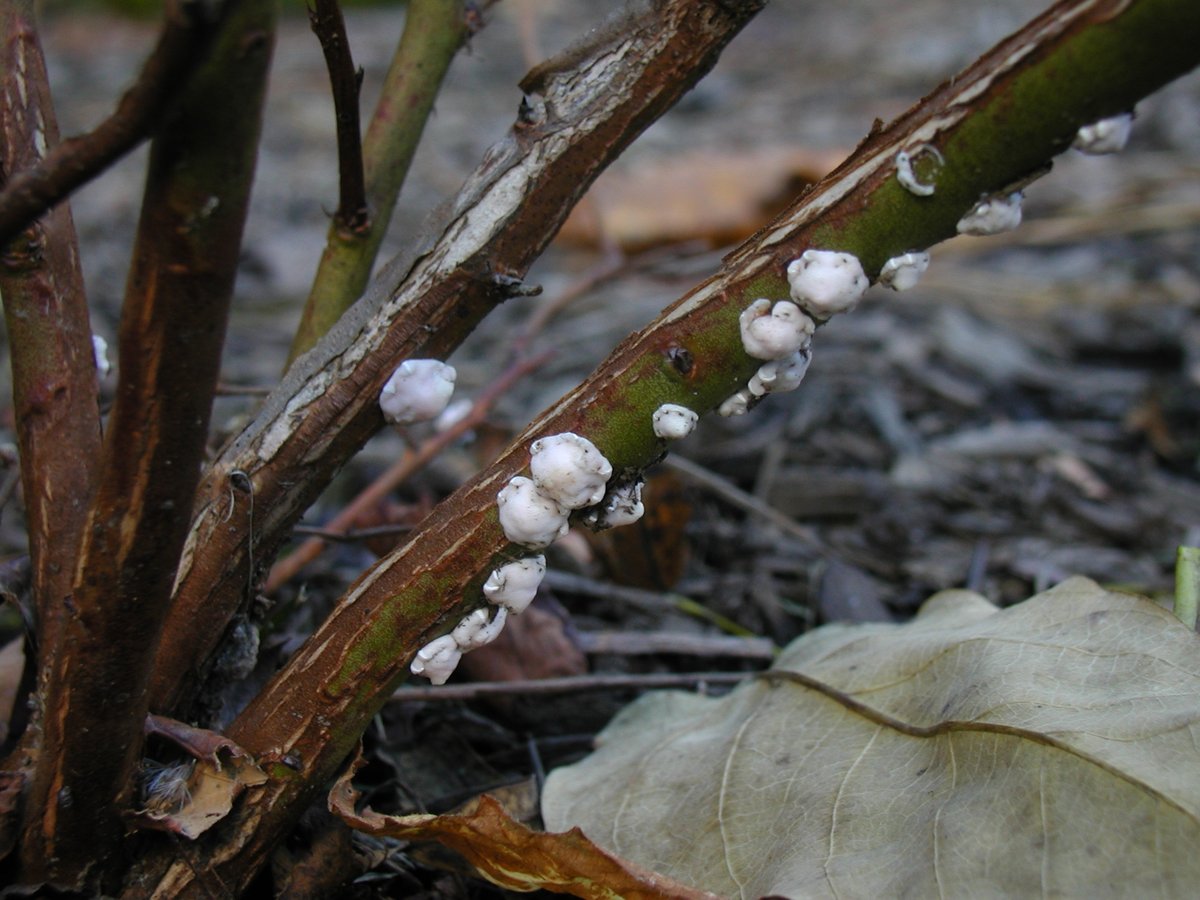 These pests are often overlooked by homeowners because they can be hidden below small, cottony masses or very tiny shells which blend in with bark and twigs. Affected plants will slowly decline and may eventually die from scale insect damage.
2. Mites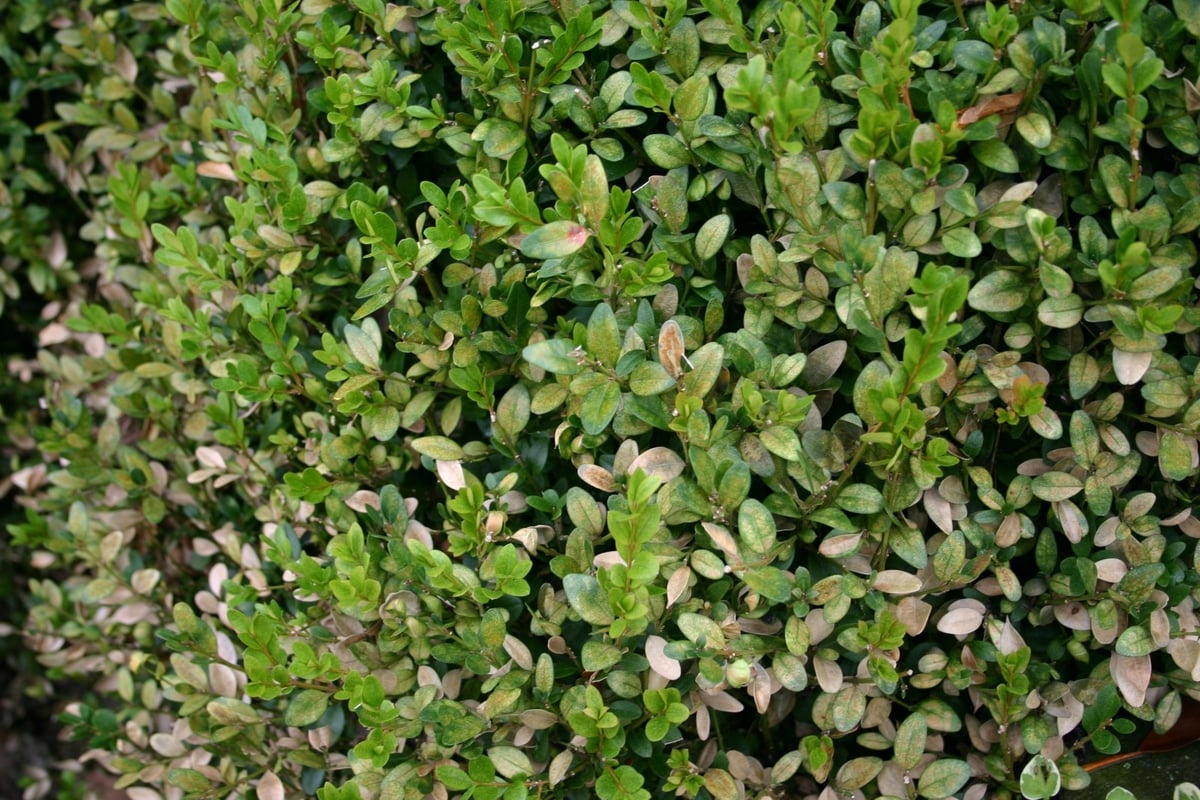 Several species of mites are commonly known to injure many different trees and shrubs in our area. These tiny pests can be seen well only under magnification and frequently go unnoticed until infested plants start losing color and foliage.
3. Japanese Beetles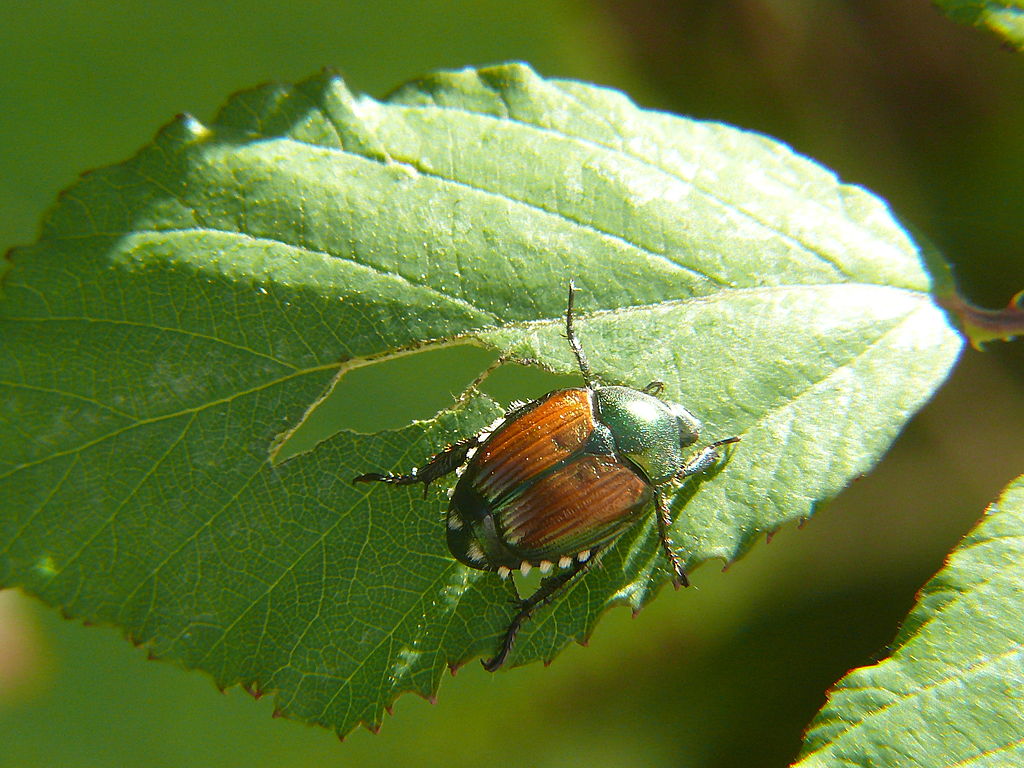 These flying insects emerge in early summer and voraciously feed on over 300 species of plants, skeletonizing leaves and creating vulnerable plants that cannot properly produce food through photosynthesis.
4. Lace Bugs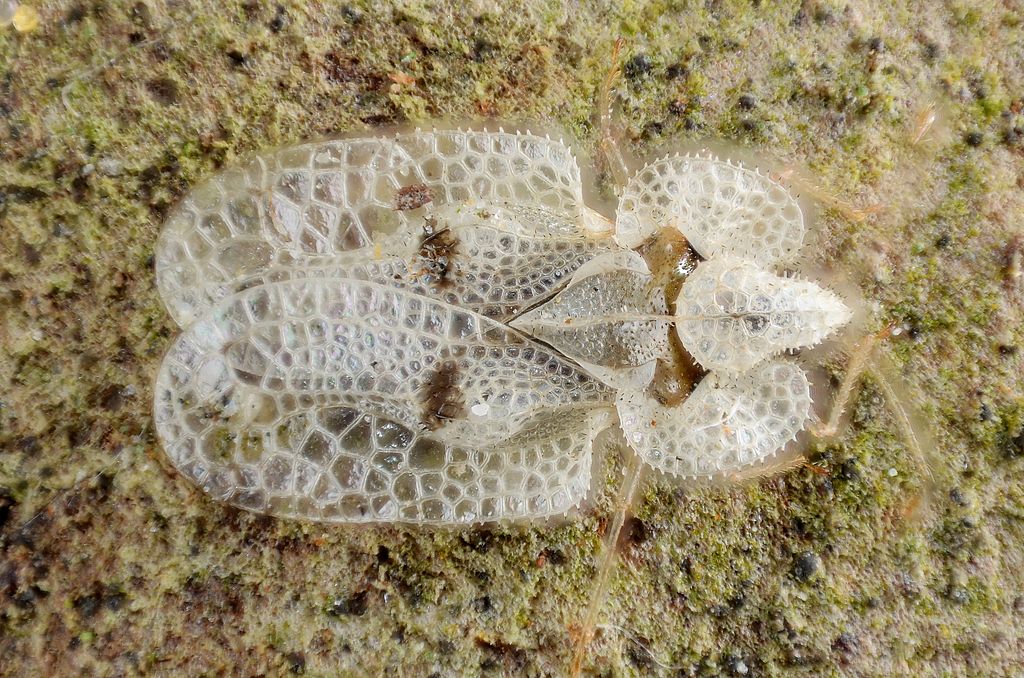 These small, sneaky insects with lace-like wings feed on the undersides of the leaves of several species of trees and shrubs. Damaged foliage exhibits a stippling effect as it progresses toward the telltale result of dull, mottled leaf tissue.
5. Borers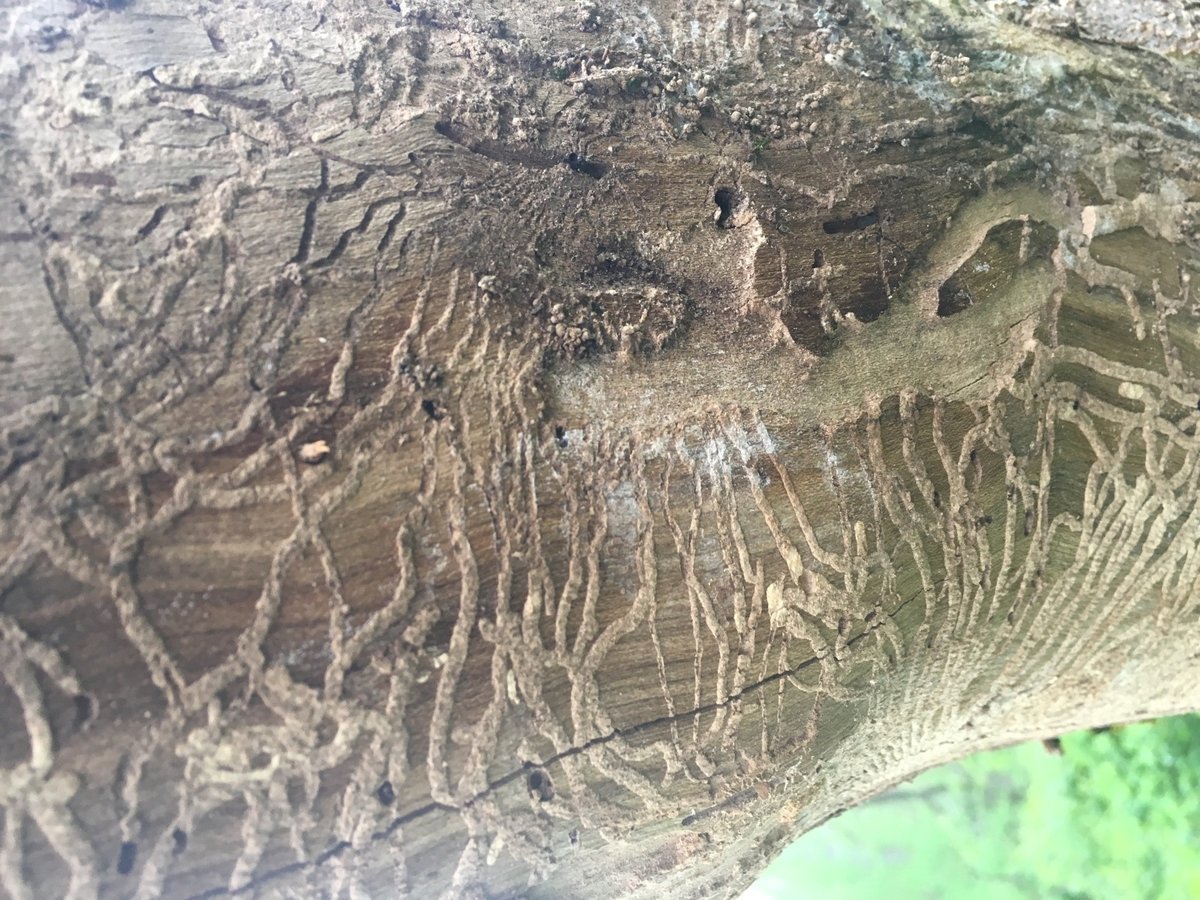 As the larval form of certain species of beetles, borers actually do bore through the internal cambium of the tree, disrupting water and nutrient flow to the branches. A borer attack can often be a fatal blow to an already weakened plant.
6. Tree and Shrub Fungal Diseases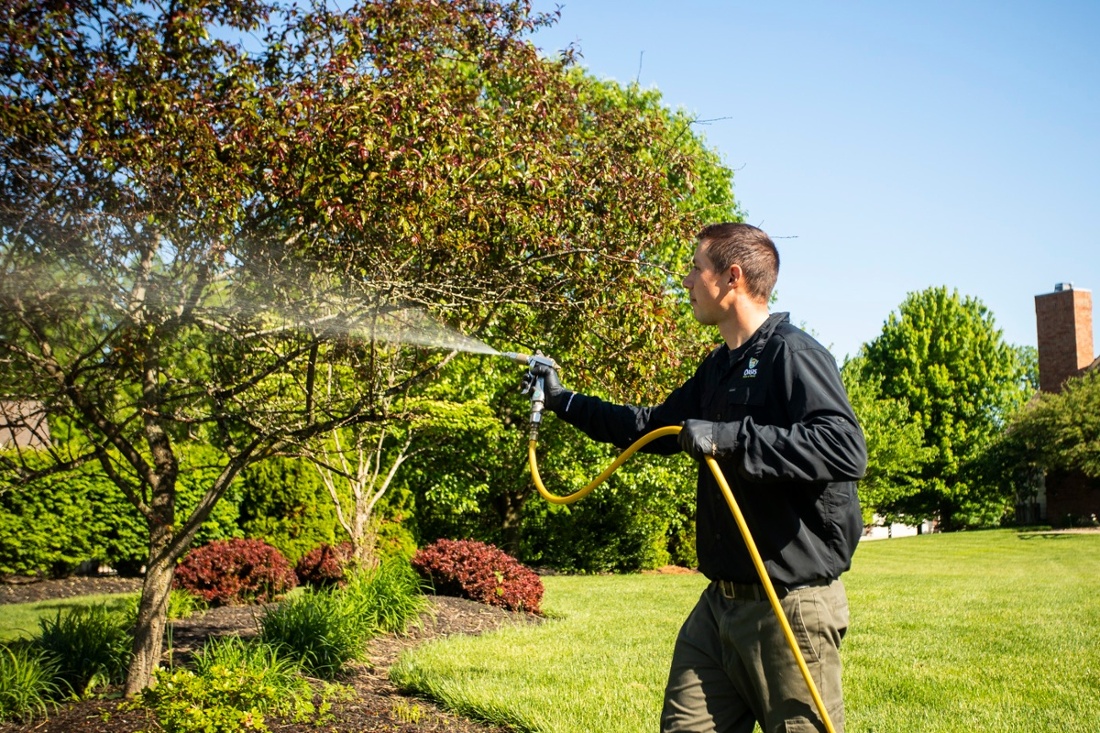 Any one of dozens of fungal diseases existing in Ohio and Northern Kentucky can cause spots, lesions, discoloration and defoliation for trees and shrubs in this area
7. Nutrient Deficiencies
When trees and shrubs are planted in landscapes, they may be inadvertently placed to compete with other plants and turf areas for nutrients or may experience inadequate nutritional issues from poor surrounding soil. Symptoms of this type of deficiency can include loss of color, stunted leaves or thinned plant structure.
How to Protect Trees and Shrubs
Fortunately, there are practical recommendations to keep your trees and shrubs healthy and protect them from these notorious challenges. Preventative tree and shrub health care programs are designed to target pests and diseases in their early stages, keeping damage from reaching a threshold at which the plant begins to deteriorate.
These proactive treatment programs also often include nutrient applications that will help your trees and shrubs maintain optimum health, so that they are prepared to resist many common problems. After all, the best defense against these potential plant issues is to have healthy trees and shrubs to start with.
Finding a Tree & Shrub Care Company in Ohio
There are a lot of companies in the Cincinnati, Dayton, OH and Northern Kentucky areas that perform tree and shrub care services. However, they won't all achieve the same results or take the same approach.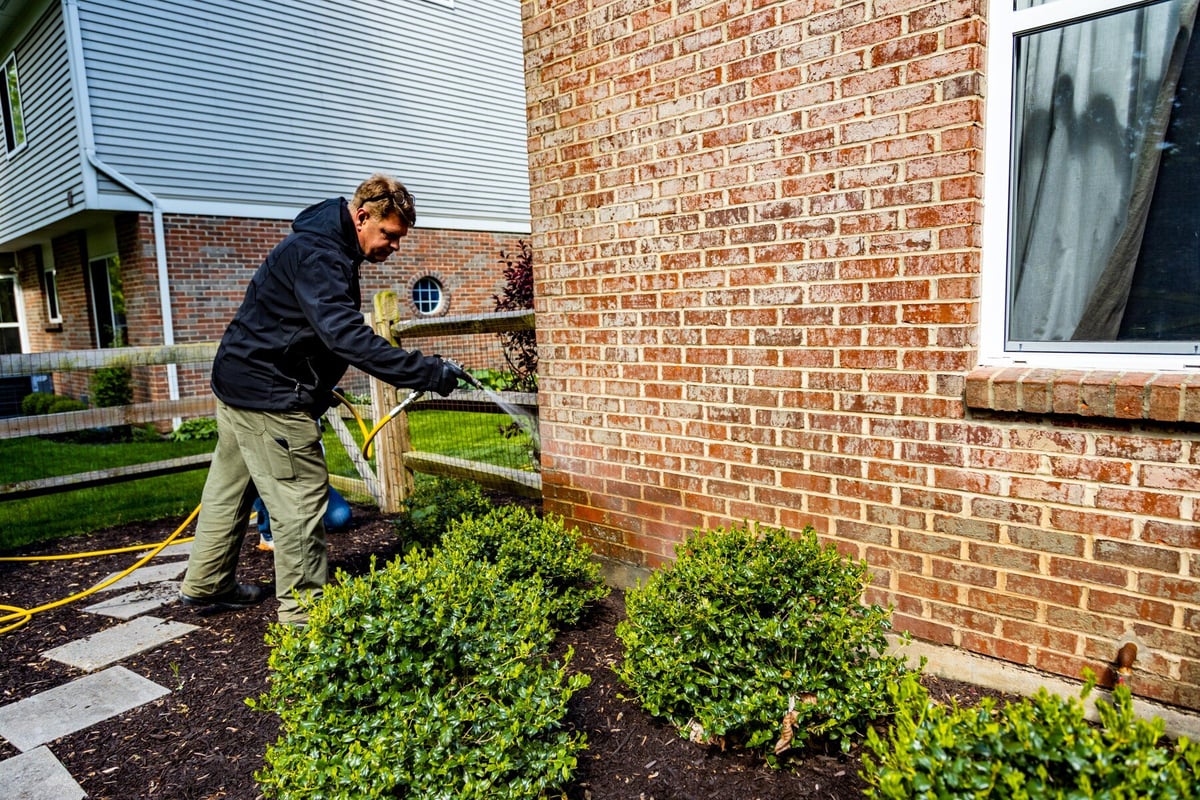 Utilizing Perimeter Pest Control and Lawn Ant, Flea & Tick treatments can reduce pest populations by up to 90%! Plus, they cost a fraction of hiring an exterminator.
Consider Oasis Turf & Tree!
We'd love to learn more about your tree and shrub concerns, answer these questions for you, and explain how our proactive Tree & Shrub Health Care program can keep your landscape looking its best. Please don't hesitate to contact us for pricing and discounts for bundling other Oasis services!
Photos: scale insects, japanese beetle, lace bug, spider mites