Home Shield Perimeter Pest Control in Ohio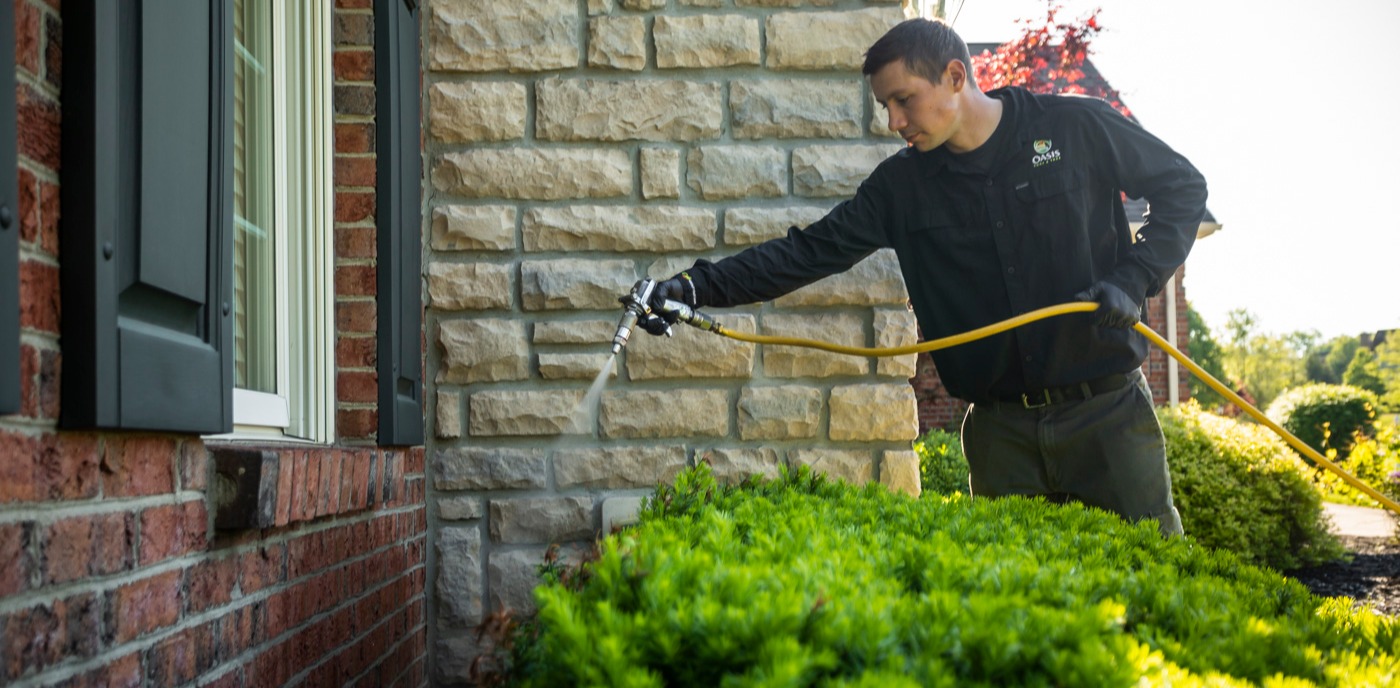 As Ohio's trusted lawn care company, we know exactly what it takes to protect your property from pests and restore your family's peace of mind. Our program is the best protection to build a barrier between your home and yard from these unwanted visitors. Adjusted for each season, we keep bugs out and work to continually reduce the population of insects already in your home.
Comprehensive Defense to Guard Your Home
Our 4-application program runs from late spring to early fall, attacking the pest population at its peak and guaranteeing that your home is defended all year long. This safe, non-invasive program builds an invisible shield around your home, making sure no crack or crevice is left unprotected.
A Solution You Can Trust
At Oasis Turf & Tree, we are dedicated to preventing and eliminating pest infestations. We go above and beyond to make sure both you and your property are getting the service you deserve. If insects in the home are bugging you, choose the company you know that only uses the highest quality products and is committed to the care of your property.
Here are just some of the ways we make sure we're providing you with excellent perimeter pest control service:
High-Quality Products: We use the same commercial-grade preventatives you would get from a professional exterminator, at a lower cost.
No Contracts Required: We'll eliminate your pest problem - no contracts required!
Non-invasive Treatment: Our treatment schedule is customized to fit your needs and your schedule. Each treatment can be applied without a technician entering your home.
Satisfaction Guaranteed: We are committed to doing whatever it takes to get the job done. We visit your home before pests become a problem, and we'll come back as many times as it takes to ensure that it stays that way.