Beautiful lawns don't just happen on their own. Your grass needs some help to fend off weeds and to grow into the glorious, green spectacle of envy in your neighborhood. Even if you nurture your lawn into one you can be proud of, there are still many typical lawn care challenges that can crush this dream, revealing a thin and ugly lawn.
In order to get lawns back into shape or keep them in pristine condition, savvy homeowners often have a lawn care company perform core aeration and overseeding. Lawn aeration can be performed by itself or also in conjunction with overseeding, depending upon your lawn care professional's recommendations.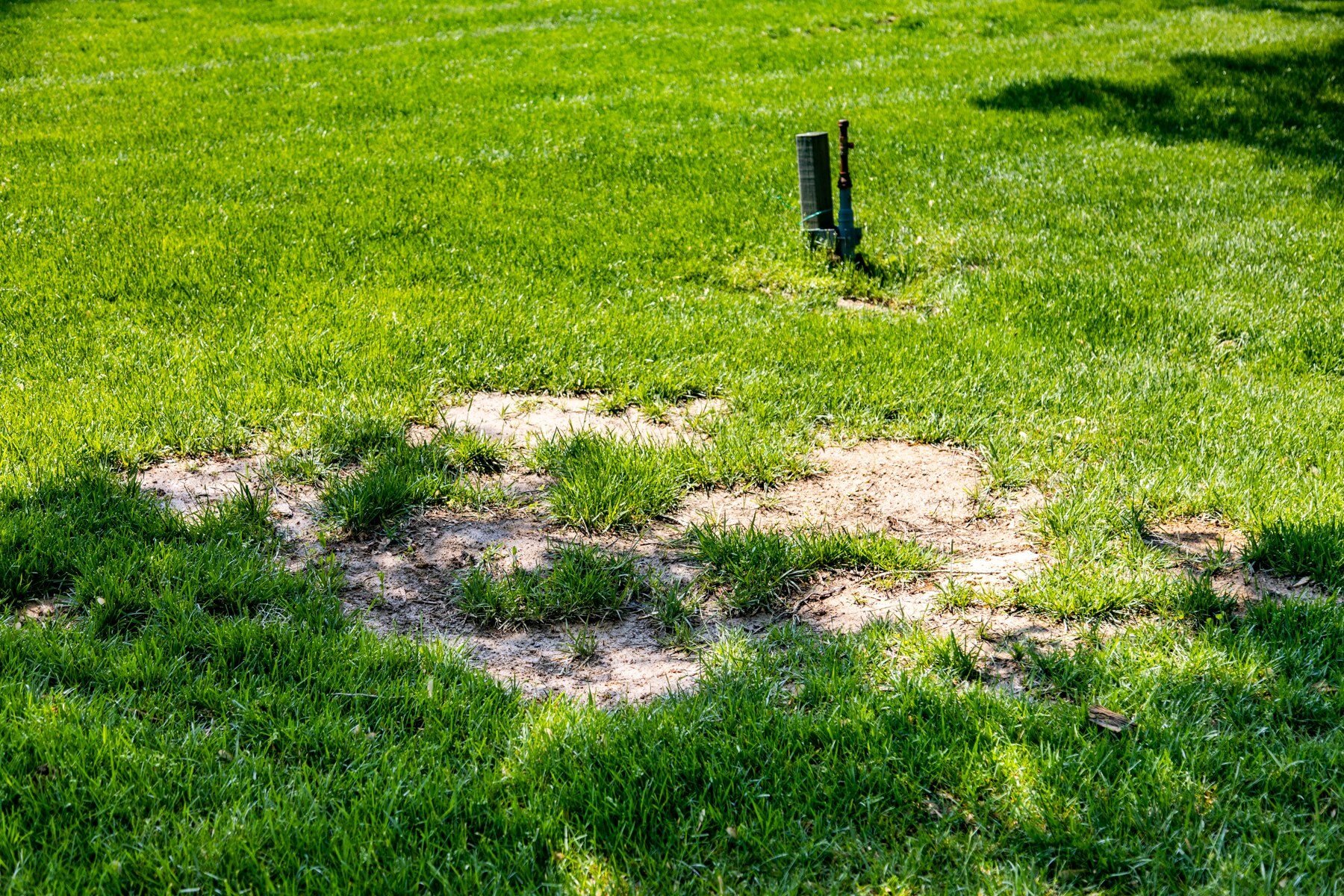 Whether it's the first time you've had this valuable service performed, or it's part of a proactive annual strategy for amazing grass, there are a number of factors that can influence this practice's success. Finding success from aeration and overseeding happens when homeowners properly prepare for necessary steps before and after this treatment is completed. Follow this helpful checklist for what to so before aeration and what to do after aeration and overseeding.
Before Aeration and Seeding Tips
There are a number of things that both you and your lawn care company should do before aeration and overseeding to ensure that it is a success. Knowing these items can ensure the aeration provides the best benefits to your lawn, such as reducing soil compaction and providing a prospective growth point for any new seedlings that may be planted.
Likewise, understanding these items in advance can greatly impact the success of new grass plants if you choose to add overseeding. If you're hiring a lawn care company to perform aeration and overseeding, do your homework and ask the right questions. There are also a few items.
1. Get Double-Pass Core Aeration
Be sure that the company you hire completes not just one, but two passes over your lawn with a core aerator. A core aerator will pull small cores of soil (approx. 3/4" wide and 2-3" deep). Performing double-pass core aeration means twice as much soil compaction is relieved, and twice as many points where new grass plants can grow, should you also have overseeding performed.
2. Ask About Grass Seed Quality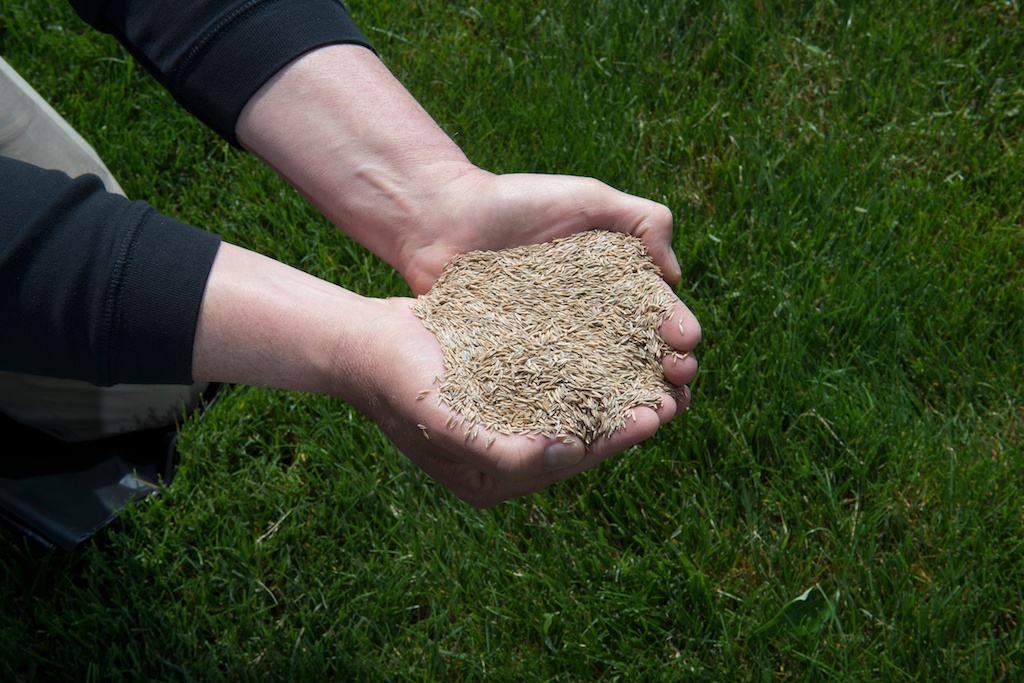 While you're having a conversation about aeration, ask your lawn care company about the quality of grass seed they use. Seed blends can have an impact on the pricing of this service as some companies may cut corners. However, a good lawn care company should be using a premium mix of Turf Type Tall Fescue in order to give you optimum results.
3. Consider a Lawn Care Program
Even if having aeration and overseeding is your first course of action, don't forget about other valuable treatments that will enhance the success of this operation. Your lawn care company could start performing lawn care treatments to reduce weeds and provide nutrients for both existing grass and any new grass seed.
4. Inform the Lawn Care Service About Underground Obstacles
When discussing this service with a potential lawn care company, make sure to inform them if you have an underground irrigation system or invisible dog fence. You'll need to make sure these items get flagged before your lawn aeration is completed, so that the technician can steer clear of these lines by a few feet, to make sure they don't get damaged.
5. Perform Leaf Clean-Up Before Aeration
If heavy coatings of autumn leaves are falling on your grass, make sure to rake and dispose of them as much as possible. If you live in an area where this is a big concern, you could even make sure to inform your lawn care company of your plans for leaf clean-up. This may help them to pick a day that works best for your service.
Leaf clean-up is also a particular challenge after an overseeding is performed. Diligent and frequent clean-up is necessary so your new grass plants can receive enough sunlight. When possible, use a mulching mower to pulverize leaves into small pieces, versus vigorously raking these newly seeded areas.
6. Create a Lawn Watering Schedule
Whether you have an automatic underground system or you need to plan for a temporary irrigation system, be sure to understand proper watering practices and gather the necessary equipment in advance.
Temporary system items can include hoses, timers, splitters, and sprinklers. Finding these items beforehand will ensure you can water properly when it counts.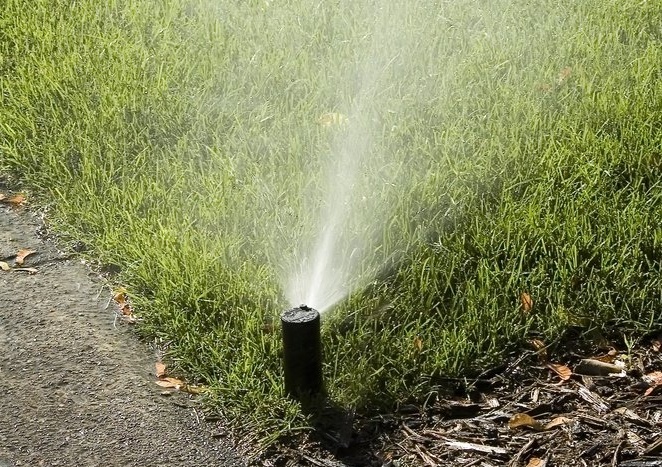 If soil conditions are drier than normal, you may want to make sure you are watering your lawn a few times the week or so before your aeration, to make sure the soil isn't rock-hard. Typical amounts of irrigation should suffice. Don't over-water your lawn as it can make it extremely soft, posing damage potential by aeration machines.
After Aeration and Seeding Tips
There are also a number of important tasks to perform after aeration and overseeding that can impact this treatment's success.
1. Don't Pick Up Aeration Cores
As aeration leaves cores upon the surface of your lawn, you may be tempted to rake up these soil plugs. However, these soil cores are extremely beneficial to your lawn and they will break down naturally over the next couple of weeks, recycling nutrients back down into the soil.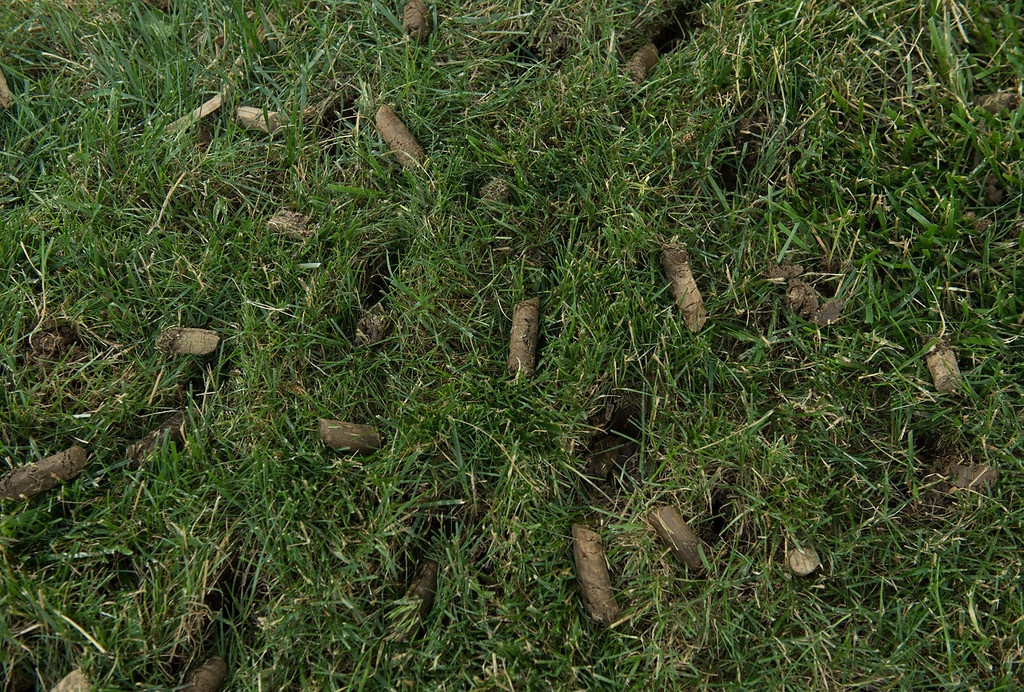 2. Water New Grass Seed
If you have elected to have overseeding performed along with your aeration, then providing the new grass seed with the right amount of water is critical to their survival.
Before the grass seed germinates, you'll need to keep the surface moist. This can mean watering 2-3 times each day for about 15 minutes at each area.
After a couple of weeks pass and the grass seed begins to germinate, your focus should be to deliver more water to your lawn, fewer times per week. Watering each area for 45- 60 minutes 3 times a week should provide these new grass roots with moisture into the top few inches of soil.
These are general guidelines. Air temperatures and air movement can make soil dry out quicker, so check the soil regularly to be sure.
3. Continue With a Lawn Care Program
The whole point of aerating and overseeding your lawn in the first place is to restore its health and beauty. Be sure that your lawn care professional continues with a proactive plan to continually fertilize and control damaging weeds and insects.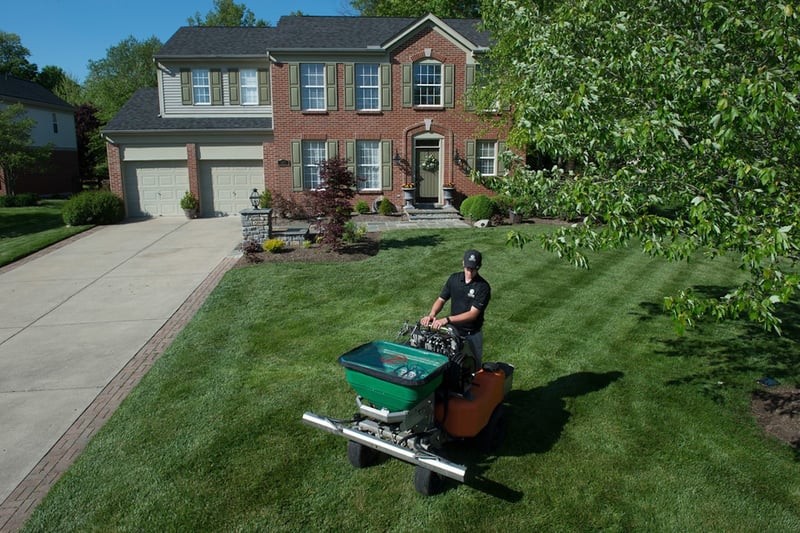 If you're choosing to have overseeding completed, your lawn care professional can explain any upcoming lawn care program changes as they may relate to your developing, young grass plants.
4. Mow Properly After Aeration and Seeding
Proper mowing has a big impact on grass health. Be sure to mow frequently so that you are removing only ⅓ of the grass blade at a time. This may mean mowing more than once a week. Make sure your mower blades are sharpened and are set high enough to leave a grass blade.
5. Repeat Aeration and Seeding Yearly
It may surprise you but aeration is actually something you should complete every year if you want an amazing looking lawn. Professional sports turf managers even aerate grass areas several times each year!
Aeration should be part of your fall routine. And if you're really wanting a superior lawn, have overseeding completed annually as well. Some really bad lawns can take repeated efforts to get into shape and even on a nice lawn, overseeding can help to keep your lawn healthy and thick.
Lawn Aeration and Overseeding in Cincinnati
Getting the lawn you desire takes some work on everyone's part, but we know our conscientious customers that follow these steps deserve the credit for successful aeration and seeding.
If you're looking for lawn aeration and overseeding services in Cincinnati, Dayton, Oh, or Northern Kentucky, we'd love to answer any questions you have.
Get a quote today and choose the lawn care program that's right for you. Then sit back and relax as your ugly lawn turns into the one you've always dreamed about.