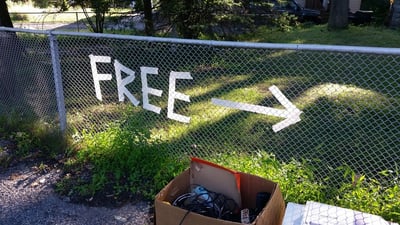 In this time of the "DIY homeowner," it's not a huge surprise that DIY kits are all the rage. With the Internet at everyone's fingertips, more people are trying to figure out how to tackle tasks on their own—and frankly, that's admirable.
However, it's also prudent to understand when certain tasks might be biting off more than you can chew.
We've already talked about how DIY lawn care often is not the best approach, however, with the recent emergence of "Sunday Lawn Care", a DIY lawn care kit, some homeowners might feel that as long as they have the support and products they need, they can tackle their lawn on their own.
Before you make that leap, it's wise to consider some important points.
Sunday Lawn Care is an Oversimplified Approach
If you've been on the Get Sunday Lawn Care website, then you know that they make the entire approach to lawn care seem quite easy—something that anyone can do.
But the fact is, there's a lot more to lawn care than just the products and some general advice on how to use them.
It's the trained professionals that apply those products that truly make lawn care effective.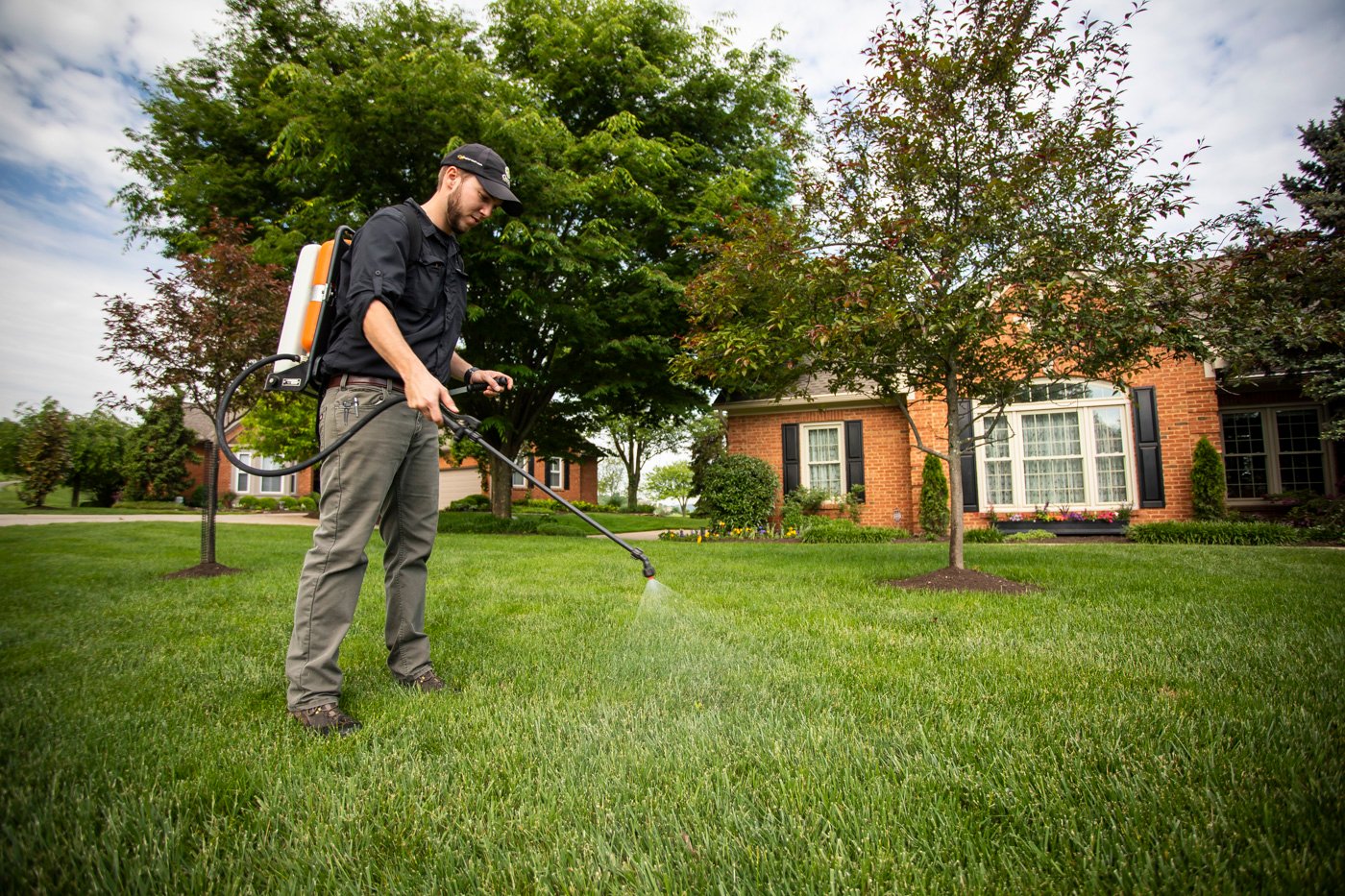 A box of Sunday Lawn Care products and some literature simply can't replace having a trained professional on your property who will be keeping an eye out for problems such as turf disease, lawn insects, or other concerns.
Professional lawn care technicians receive a tremendous amount of training and often earn various certifications. Even so, they are occasionally still presented with tough diagnostic challenges that require them to pull in other team members for consultations.
None of this is possible with a DIY product company.
In addition to that professional eye, a trained technician is also going to know exactly how to use the products (and the equipment used to apply those products) to ensure that you are getting the best results. Applying an even application in exactly the right amount is critically important and not going to be achieved with a DIY kit.
You might not realize but professional lawn care equipment needs to be calibrated to put down exact amounts of product. Too much or too little materials can cause other issues. That doesn't happen with a bottle screwed onto the end of a garden hose.
Sunday Lawn Care Falls Short of Your Lawn Care Needs
It's also quite likely that you'll need way more than what's offered in the kit in order to ensure that your lawn is as healthy as it can be. A boxed kit is simply not going to be able to fulfill all of your lawn's varied needs.
Professional lawn aeration and seeding, for instance, are two of the best things that you can have performed on your lawn. If you choose a DIY approach, you're still going to have to figure out having those services completed.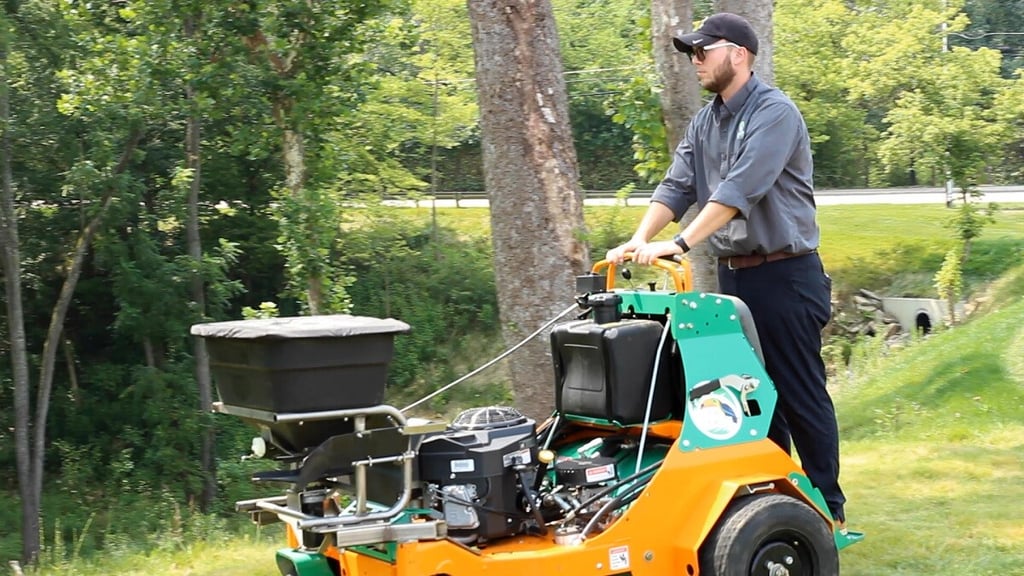 Of course, you might also require insect control treatments such as grub control or surface insect control that perhaps your kit doesn't cover. Problems can arise at any time and without that professional eye, the responsibility of keeping your lawn healthy falls on you.
This also means that you're missing out on that "peace of mind" that a professional company can offer you. Instead of feeling confident that your lawn is in good hands, you might be left wondering if your lawn is really getting everything it needs.
Sunday Lawn Care May Not Be Able to Get You the Best Results
A big aspect of this company's marketing approach is that they are organic. While we understand that people do seek out organic lawn care because they appreciate the idea of what that means, the fact is, truly organic lawn care just doesn't work that well.
We've written an entire article on what organic lawn care is and why it's not ideal.
At Oasis Turf & Tree, we take a hybrid approach that is both safe and effective—the best of both worlds that we know most homeowners are looking for.
Sunday Lawn Care Can't Offer a Localized Approach
You probably already know that lawns can differ dramatically from one locale to another. Even locally, your lawn's soil make-up can be different from your neighbor's. Unfortunately, this is a big flaw in the Sunday Lawn Care approach.
Sunday Lawn Care relies on a soil test and a zip code to diagnose all of your lawn problems. But the truth is, there are many problems that cannot be diagnosed without being on the property.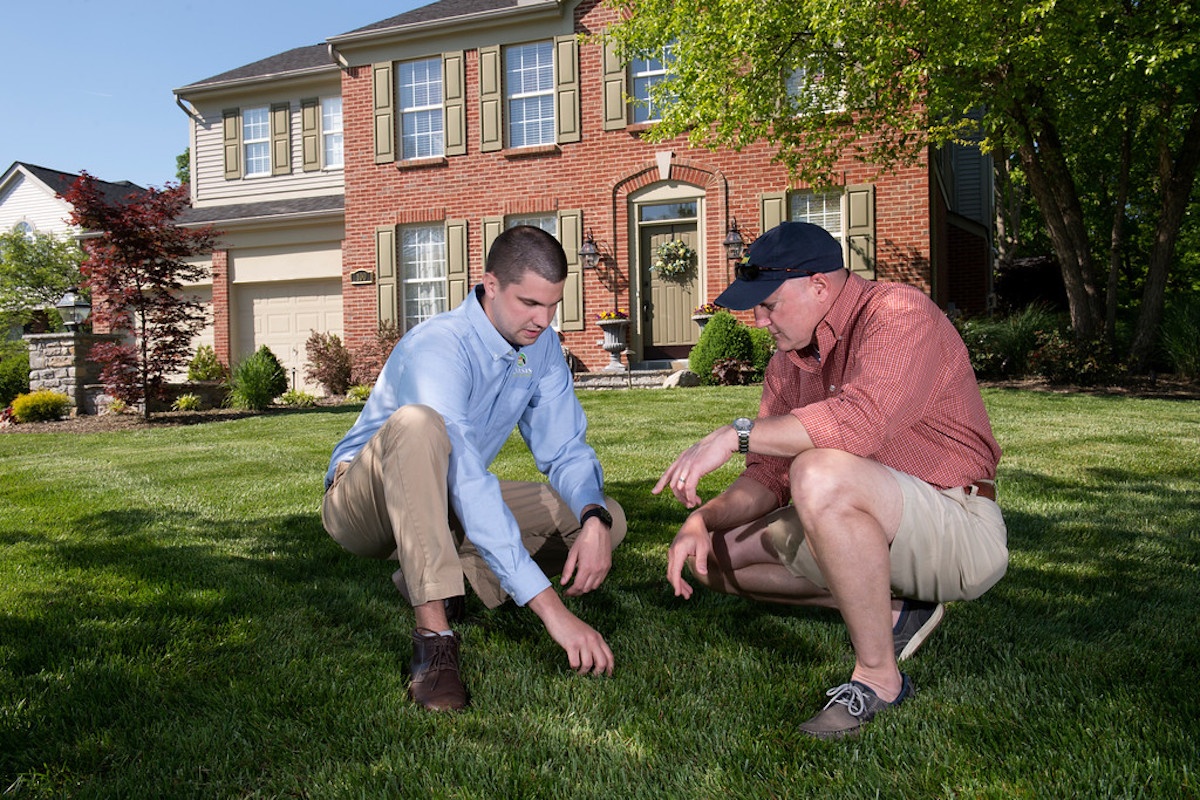 Most likely, you also want a locally-based company that is truly in touch with what's going on with the lawns in your area. But how can Sunday Lawn Care be in touch with local conditions when they are a nationwide company trying to provide lawn care for the masses?
Truthfully, as a "product company," not a service company, they simply cannot deliver the same results as a locally-owned company with local people helping.
Sunday Lawn Care Reviews are Problematic
Whenever reviewing a company, it's always helpful to read what others have to say about them in order to decide whether they may be a good fit for you. However, it's problematic that Sunday Lawn Care reviews are only available on their website.
Instead of being able to go to a third-party (impartial) review site, such as Google Reviews, and read what others have to say, the only way to read reviews about Sunday Lawn Care is on their own site. This is obviously biased as they will only choose the best reviews to feature.
However, a company like Oasis Turf & Tree that is being reviewed on these third-party sites like Google Reviews, allows you to hear from local people in your community who are using their services. Instead of just a few hand-selected reviews, there are nearly 200 unbiased reviews from real people. And this number doesn't even include reviews on websites like Angie's List and HomeAdvisor.
Making a Lawn Care Choice You Can Feel Confident About
When you hire a professional to handle a service for you, a big part of that decision often has to do with being able to cast your worries aside. In terms of lawn care, you want to know that your lawn is getting what it needs when it needs it.
The truth is, a DIY approach (whether it be through a kit or supplies that you purchase at the store) can't take your worries away.
For one, you're missing the support of a local team in your community who can stand behind their work and have a tremendous amount of training to do the job that they do. With a DIY kit, you're probably just dealing with a random person online.
But you're also stuck having to do the work yourself.
Is this really how you want to spend your Sunday?
Working with a pro eliminates the hassles. Let's be honest, even though this box kit is making everything seem so simple, you still have to do the work yourself—not to mention having to worry about the timeline for applications. Are you doing everything at the right time? That does make a difference!
That's why we find that Oasis Turf & Tree customers really don't hire us to make their lawn beautiful (even though we do), they hire us to take away their worries.
As simple as this kit may seem, chances are, it's going to fall short of your wants and needs. And it will still leave you to worry about what needs to be done. Fortunately, when you hand over your lawn care needs to Oasis Turf & Tree, you get to hand over your worries, too.
Want to learn more about professional lawn care services for your Cincinnati, Dayton, Ohio, or Northern Kentucky home? Request your quote, choose the lawn care program that's right for you, and then sit back and relax as the pros help you get the lawn of your dreams!