Call center jobs can be appealing for a number of reasons. If you're a "people person" who likes the idea of helping people over the phone, it can sound like a great fit.

However, a lot of folks who end up taking call center jobs in Cincinnati, Ohio ultimately find that it can be a lot more stressful—and a lot less appealing—than it may have originally sounded.

In fact, here at Oasis Turf & Tree, we've had a number of people on our team trade in their call center jobs for a career that they ended up loving with us.

There's a lot of crossover in the skill sets but there are some appealing aspects to working with Oasis Turf & Tree that can be more difficult to find in call center jobs in Ohio.

Here are a few points to ponder.
Hitting Quotas vs. Being a Valued Team Member
Whether you're selling a product or a service, taking questions or concerns, or maybe dispatching calls, you might be following a scripted conversation or constrained to certain metrics/quotas that the call center has enforced. Maybe you've been told you must maintain an average talk time or have completed a certain number of calls in a day (particularly in sales).

Suddenly, it seems a lot more stressful than what you signed up for.

When folks come to Oasis Turf & Tree from these types of jobs they often tell us that they felt limited by the metrics enforced on them. They may have been proposed as "goals," but they quickly became burdensome.

Here at Oasis, we'd rather you had 15 incredible conversations than making 150 phone calls just to check a box that you did. That's one of the biggest ways that we differ. We're not having team members read from a script. We're asking them to develop authentic relationships and have natural conversations with clients.
Canned Responses vs. Becoming an Expert
Of course, having that natural conversation isn't easy if you don't know what you're talking about. At a lot of call center jobs in Cincinnati, Ohio employees are just given a binder of information and answers to flip through.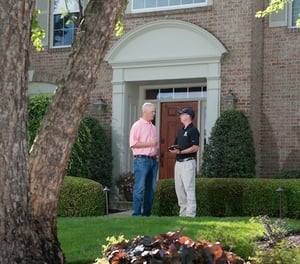 But we're focused on training our team members so that they can have an educated conversation—not just read from a script.

Our sales team receives customer service training that helps teach them how to make meaningful connections. They also receive agronomic training so that they can understand what homeowners want and need. It's relatively unheard of in our industry but we actually cross-train our sales with our field staff.

On top of that, our sales team also attends different training opportunities put on by Ohio State University, including the Tri-State Green Industry Conference (GIC). We even encourage our lawn care sales team to become licensed by the Ohio Department of Agriculture, and that effort includes a pay increase from us.

We want you to understand the questions that you're asked and be able to answer them with authentic knowledge—not just something you're reading off a page.
Getting Yelled at vs. Helping People Solve Problems
A lot of people who pursue call center jobs do so because they like helping others. But then when they get into the role they feel like they're just getting yelled at all of the time or dealing with frustrated or unhappy customers.

If you're someone who has worked in a customer service call center role before, you might be unsure about switching over to sales. But at Oasis Turf & Tree, our sales roles are a lot more like customer service in that we're providing a service people want and need—and our focus is truly on helping people.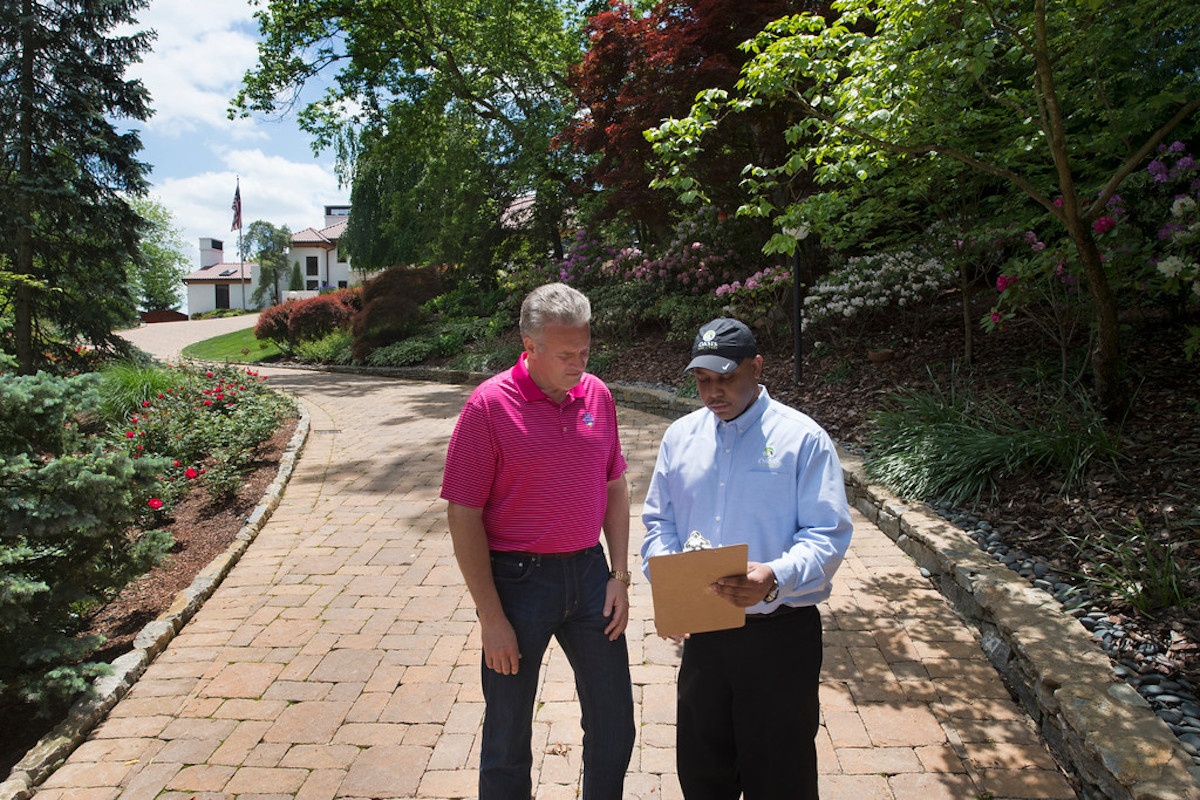 Our entire sales process is focused on solving problems. While there are a lot of companies that use gimmicks to hook customers, our focus is on solving their issues. Ultimately, this ends up being a lot more rewarding work than just pitching a service.
Day-to-Day Grind vs. a Great Place to Work
In talking to people who have already traded in a call center job for a role with Oasis Turf & Tree, one of the things they like most about working here is that there is consistency in the day-to-day work. Many who have come from call centers say that the sales campaigns or the goals were constantly changing. But we have a very clear mission of helping homeowners and we have supportive training to equip our team to succeed.

Team members here at Oasis also say that it's a great place to work.

We have a very strong team culture and a family feel to the workplace. There's a strong camaraderie and team members say they enjoy coming to work. We have a state-of-the-art office building with a lot of amenities for our team members to enjoy during their breaks. We truly want to make our team members feel appreciated and enjoy coming here each day.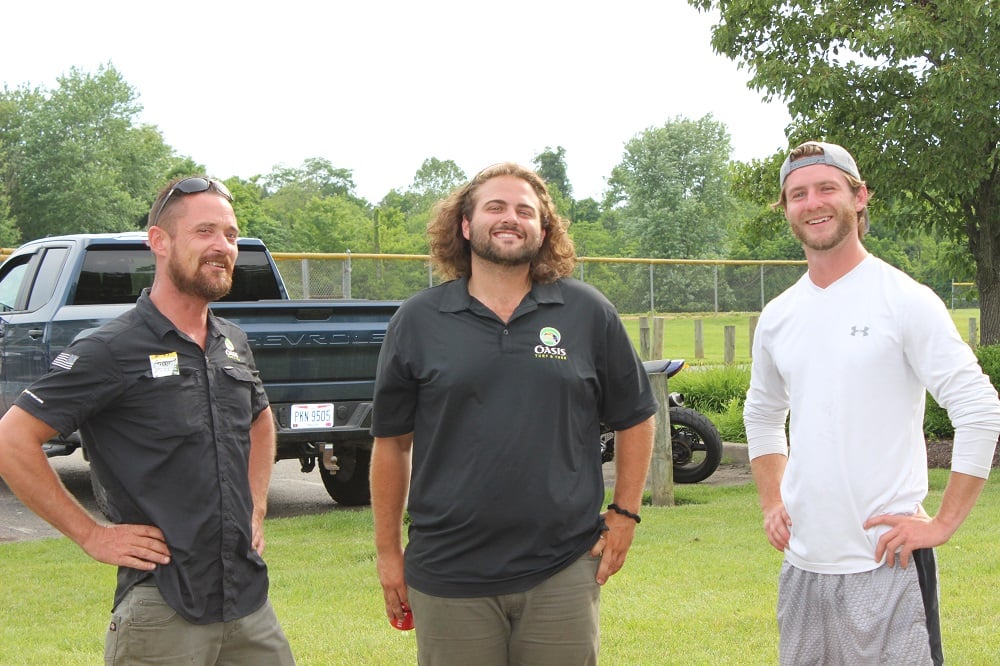 Many of our team members tell us they are excited about being part of the company because they know they are part of something bigger—something special. Every team member plays such a valuable role here and at the end of the day, our collective efforts are helping solve problems for homeowners in the Cincinnati, OH area. It's a career where you feel like you're making a difference and that is incredibly rewarding.
Ready to Trade Your Call Center Job for a Career with Oasis?
If you're someone who is searching for call center jobs in Cincinnati, Ohio because you've had a job like that before or you think it'd be a good fit, we invite you to consider a role with Oasis Turf & Tree. We are always looking for good people to join our team and many of the skill sets for call center jobs translate perfectly into a career here.

We want to work with folks who are eager to help others and we're ready to support you in building a successful career that you'll truly love.

If you're looking for a place to work where you will be valued for your contributions, then a career with Oasis might be the right choice for you. You can find out more about a career with Oasis on our website along with the job listings we have available.