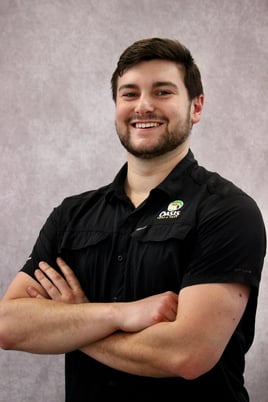 Prior to coming to Oasis Turf & Tree, Dagan Stiles had already found his way into the Green Industry working for another company. But he says it's not a career he initially imagined he'd get into. In fact, he was going to school for biotechnology.
However, a calling to the outdoors and a desire not to be stuck inside all day led Stiles down a different path.
"I like working with my hands and I decided I really did not want to be behind a desk all day," Dagan says. "I was in school for biotechnology, which is pharmaceutical work, but I didn't find it as interesting as I thought it would be. I now really enjoy working for Oasis."
Oasis is One Big Family
Dagan says that one of the best things about working for Oasis is that the team is like family. But he admits that's a phrase that gets overused a lot—and something that a lot of companies claim.
"It's true here, though," he continues. "It's a really positive environment. Everyone helps one another out."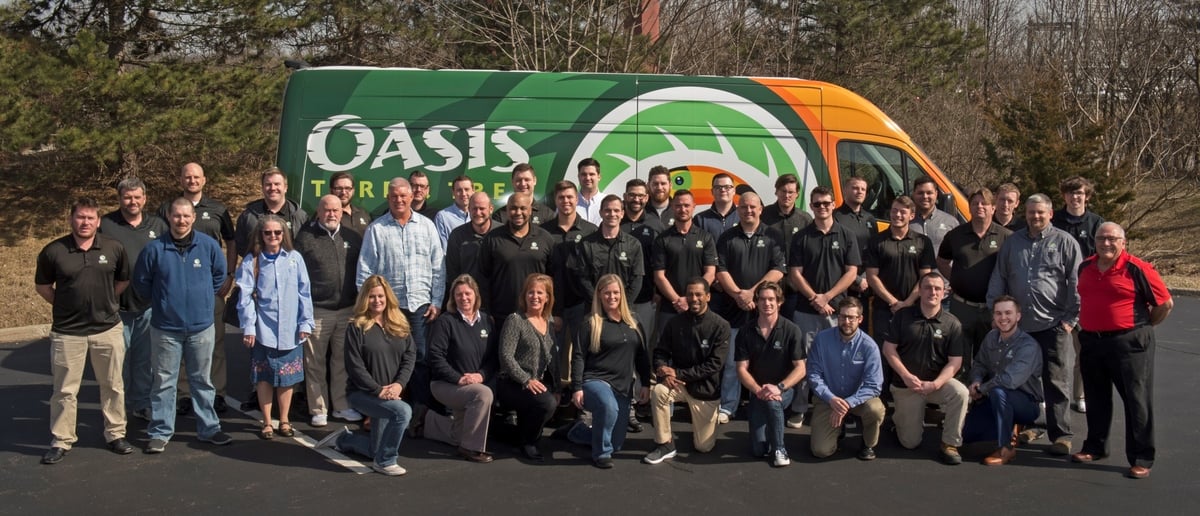 Oasis Turf & Tree has an environment where the team lifts one another up and has each other's backs, Dagan adds.
"I was lucky enough to have some knowledge coming into this job about different weeds because I've worked in the industry before, but that's not necessary," he says. "There's always been someone there to help me out when I've had a question. Even after being here two years, I still have questions. We are all constantly learning something new and expanding our knowledge every day."
A Passion for Working with People
Dagan also loves working with clients and getting to know homeowners in the area. He says that another draw to this role was the ability to interact with people every day.
He says his best words of wisdom for a client would be to have patience and trust the process.
"When it comes to lawn care results, patience can be a virtue," he adds. "I know people want to see results overnight but it does take some time. I've seen lawns completely transformed but it can take a season or two."
There's no doubt Dagan is just a really positive and outgoing person who loves life—and he brings that energy and passion with him everywhere that he goes. Our clients who have met Dagan love that he is so enthusiastic and always willing to help when they have a question.
Life Outside of Work
When not at work, Dagan says that he enjoys playing music. He's been playing guitar as a hobby for a long time now.
"I really enjoy music in general," Dagan says. "I don't play for crowds or anything, that's just something I do for myself, for fun."
He also loves watching Jeopardy and says it has filled his brain with a lot of random facts!
"Other than that, I really just like spending my free time with friends and family," Dagan says. "Oh, and I like having some good food—typical guy stuff I guess you'd say!"
Considering a Career with Oasis Turf & Tree, Too?
Finding a job with Oasis Turf & Tree was a great fit for Dagan. And he says it could be a good fit for others looking for a career where you get to be outside and work with your hands.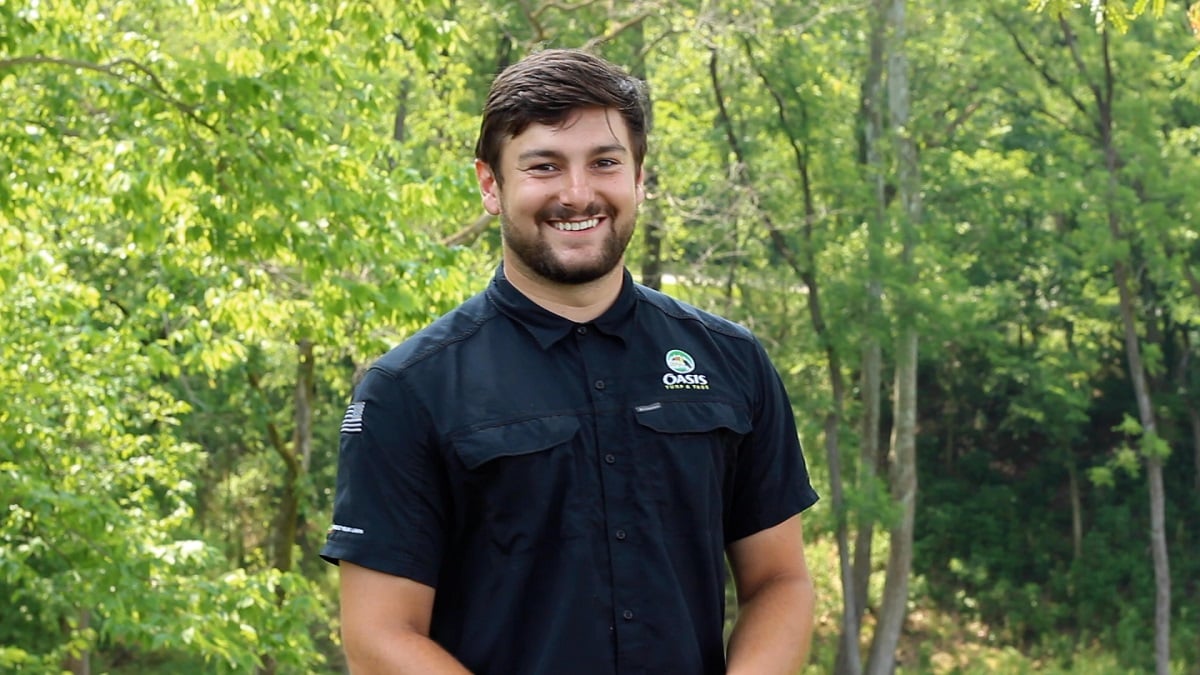 You don't need to have previous green industry experience to apply for a lawn care technician role.
"It's clear that Oasis hires people who have good work ethic or people skills over people that necessarily have a lot of industry experience," Dagan says. "Because they're so focused on training and education, they'll mold you into what you need to be for that role if you don't have the technical skills. I've found that Oasis is a really professional and well-respected lawn care company in the area and it feels good to be a part of that."
Looking for a tree care career in Cincinnati and Dayton, OH? Consider joining the Oasis Turf & Tree team and find out more about how you can become part of our family.