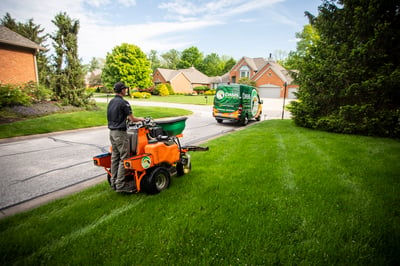 Are you looking for lawn care in Cincinnati, OH? Most people understand that a great lawn doesn't just happen on its own. It takes nurturing and ongoing care including regular lawn care treatments from a professional.
That being said, how do you go about choosing the lawn care company that's right for you? There is no shortage of companies and at a quick glance, they might not seem all that different from one another. However, in reality, everything from the methods that the company employs to the products they invest in and even the people they hire can all alter your experience—and your results—quite dramatically.
We understand that with the number of lawn care companies in Cincinnati, OH that it can be challenging to narrow your options. That's why, over a series of articles, we've been getting the research process started for you by comparing companies in the area. The best way to make your wise choice in lawn care services is to research the companies that you're considering.
In this article, we'll look at ExperiGreen Lawn Care Cincinnati vs. Oasis Turf & Tree.
Who is
ExperiGreen Lawn Care Cincinnati
?
When researching your options and comparing lawn care services in Cincinnati, one of the first things to explore is who you'll be working with if you hire them. The best place to find this information is on a company's website (most often on their "About Us" page).
In doing our research, we found that ExperiGreen is a large lawn care company that spans multiple states. In addition to their Cincinnati branch, the company also has a Columbus, OH branch as well as branches in North Carolina, Chicago, Colorado, Michigan, and Indiana.
Unfortunately, there isn't information about who makes up their team at their Cincinnati office—or any of their other locations for that matter. They don't have a team page or anything specific about the company. They simply have a general statement that their company is made up of "team members and technicians."
Comparing Lawn Care Services
In addition to learning more about who makes up a lawn care company you might be considering, you'll also want to analyze the services that they offer. More specifically, you should look at how they package those services.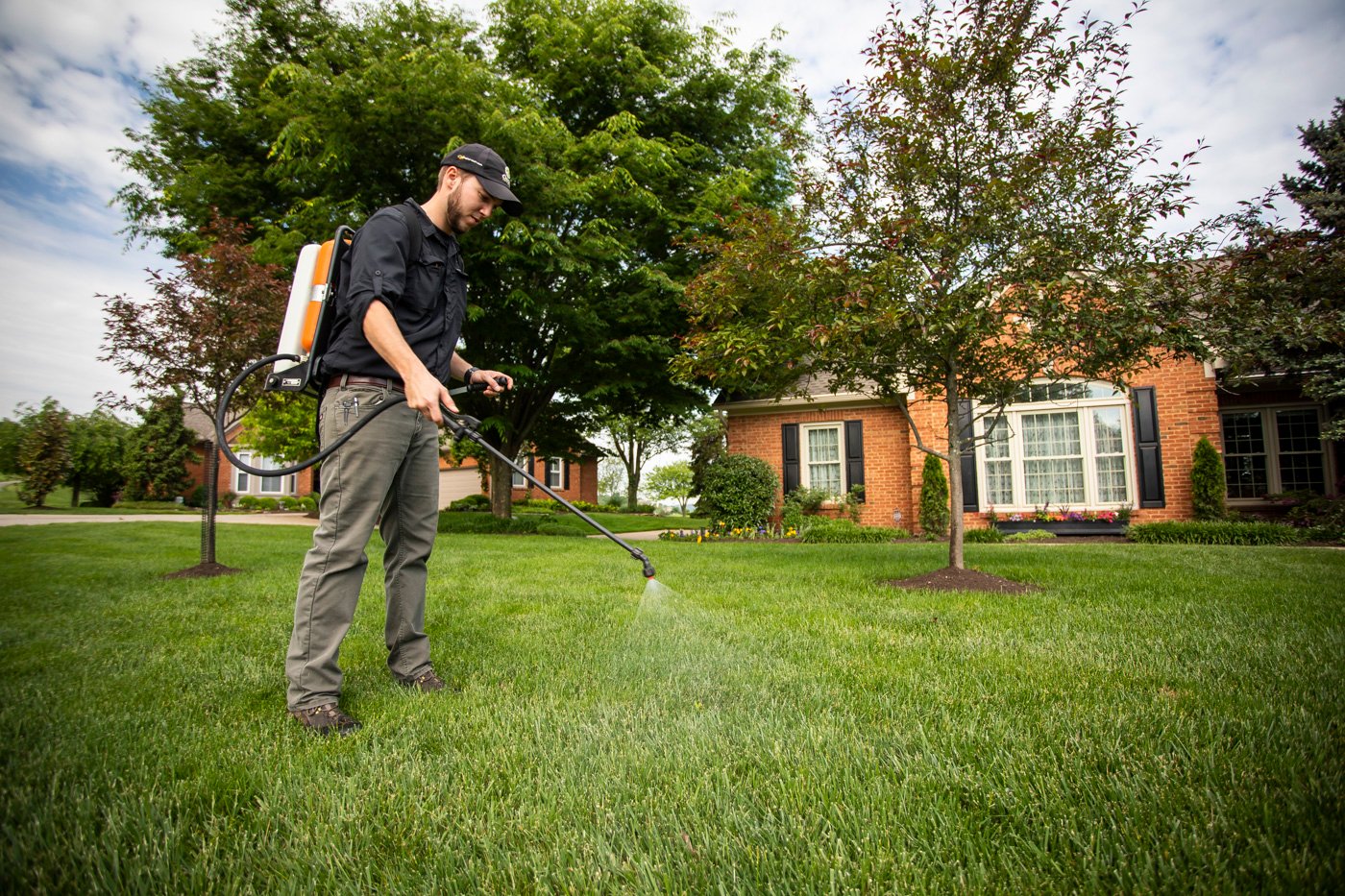 Experigreen appears to have 2 main lawn care programs. The Essential Plan includes 6 to 8 visits and the Premier Plan includes 8 to 10 visits. In addition to more visits, the Premier Plan also includes protection against sub-surface feeding grubs and surface-feeding insects like chinch bugs.
At Oasis Turf & Tree, we offer 3 different lawn care programs which allows you to choose the program that is right for you. All of our programs include 6 strategically timed visits, which we have determined is the ideal number of visits needed to provide your lawn with what it needs. Although people tend to get caught up on the number of visits, it's more about what's performed (and when it's performed) that matters.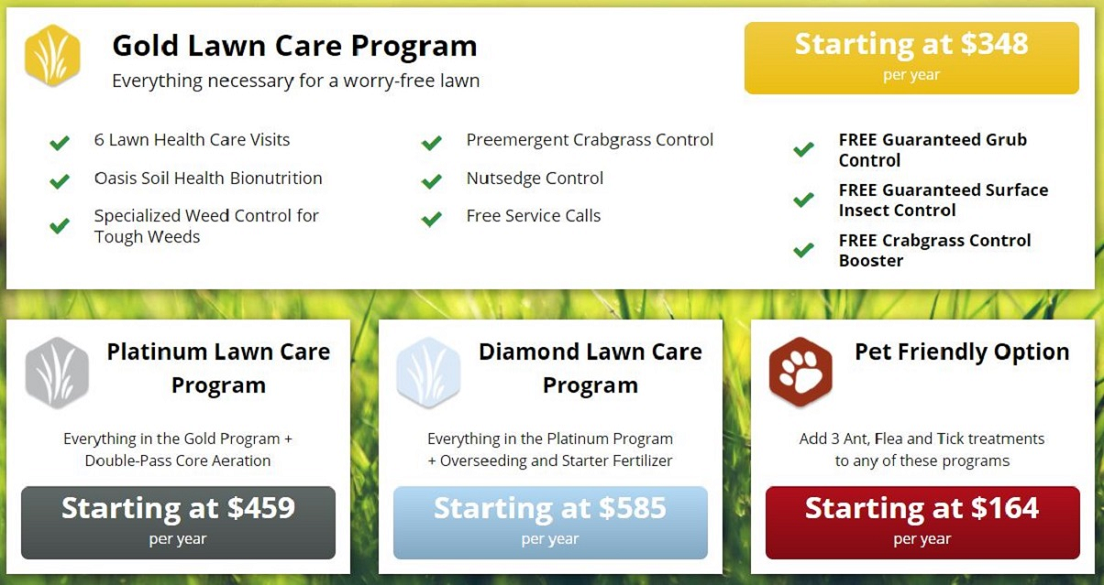 The difference between our programs is that the Platinum program includes double-pass core aeration and the Diamond program also includes overseeding and starter fertilizer. We try to make this pretty straightforward.
One of the really big differences between Experigreen and Oasis is that they make no mention of soil health. But the secret to a great lawn comes down to soil health, which is achieved by adding lawn bionutrition on a regular basis. If they're not taking any steps to improve the health of your soil, they're never going to get you the results you really desire.
Another big difference is that grub and surface insect control is not included in their lower tier program.
At Oasis Turf & Tree, we include free guaranteed grub control and free guaranteed surface insect control in ALL of our programs because we believe it's not something to compromise on.
Grubs and surface-feeding insects can be so destructive and undo all of our hard work and progress so quickly that we believe it is imperative to include preventative measures in all of our programs. Therefore, we don't sell these services as an upcharge or an upgrade as some companies do. We include protection in all of our plans.
Comparing Online Reviews
Online reviews are another great way to compare Cincinnati, OH lawn services. With reviews, you can get a sense of what past and current clients have to say about any particular company and its services.
When looking at reviews, you should look at both the number of stars that the company received (on a 5-point scale) as well as how many people have reviewed the company. Maintaining a high rating with many reviewers is more challenging than maintaining a high rank with just a few reviews.
A 4-star and up ranking is good, though ideally, you want to find a company with at least a 4.5-star rating or higher. This is how you can start to narrow it down to the "best of the best."
Let's look at how Experigreen Cincinnati rates online compared to Oasis Turf & Tree.
Making Your Educated Lawn Care Decision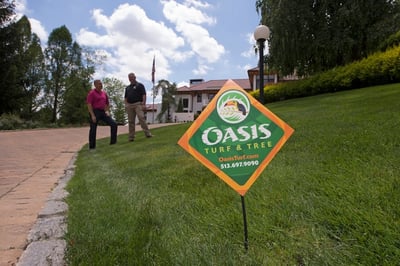 With the internet at your fingertips, you have access to a lot of information, and that can be helpful in doing your research and narrowing down your choices. However, we also understand it's not always easy to filter out the good information from the bad.
Hopefully, this helped to get the process started for you.
No matter who you end up choosing, you want to be able to feel confident that you've made a wise choice that you'll be happy with. The only way to do that is to put in the research. We commend you for doing it and we're here to help.
In performing that research, we know that honesty and transparency are important to you. You want to know who you're hiring and what you'll be receiving for your investment which is why we try to share as much information as we can on our website. We're forthcoming not only in blog articles—comparing one company to another and offering lots of lawn care advice—but also in spelling out all of the details in our lawn care packages and even our pricing.
While we're always looking to make things as easy and simplified as we can for you, if there are questions that we haven't answered or any additional information that we can provide, we're more than happy to assist. In the end, we want you to feel well-educated and prepared to make a lawn care decision that will suit you best.
Want to learn more about professional lawn care services for your Cincinnati, Dayton, Ohio, or Northern Kentucky home? Request your quote, choose the lawn care program that's right for you, and then sit back and relax as the pros help you get the lawn of your dreams!