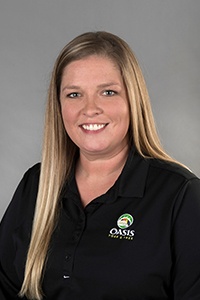 Danielle Whalen first heard about Oasis Turf & Tree from a neighbor who was already working there and incredibly happy in her role. Danielle came on part-time back in 2010, handling property measurements and ultimately started to transition into a customer service role. As Oasis grew, Danielle had the opportunity to transition to full-time and says she hasn't looked back.

Danielle says that she knows everyone says it, but she truly means it when she says the company is like family.

"I really love this company," Danielle says. "We all have each others' backs."

Danielle says she enjoys interacting with both the technicians and the Oasis customers—and gets to do both in her role as Customer Experience Manager. Danielle handles the technician routing, provides support to the sales and management teams, answers customer calls (and questions), and responds to the emails that come through our customer account website, "My Oasis Turf". If you've ever sent us an email, it's most likely Daneille that you've talked to.

She has also been integrally involved in the team culture by helping to plan social events and coordinate some of Oasis' philanthropy efforts.
Work/Life Balance
Though Danielle says that the Oasis team definitely feels like family, she is also married with a 16-year daughter and appreciates that Oasis values a strong work/life balance.

Outside of work, Danielle says that she and her husband love kayaking.

"We often put in at Lake Isabella and get out at Milford," Danielle shares. "That's usually how we're spending our weekends."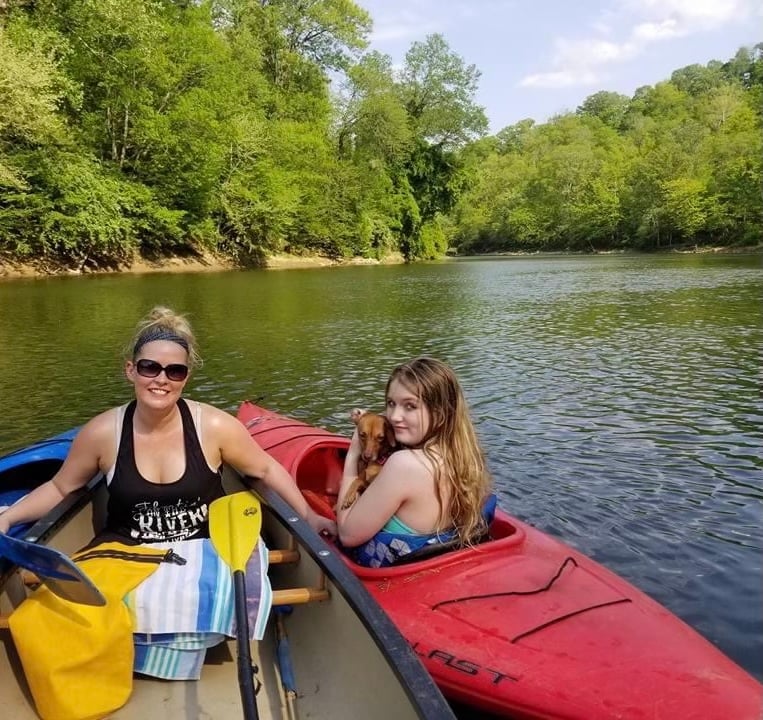 Contributing to the Team Culture
In order to show team members how much they mean to us, we are a company that likes to organize thoughtful events and activities. Danielle has always played a critical role in this effort.

"I do a lot of the planning for our social events," she says. "For instance, we do a party each time that we've completed a full round of the lawn care program. I handle all of the planning for that so that everything is organized and when the team shows up, all they have to do is have fun."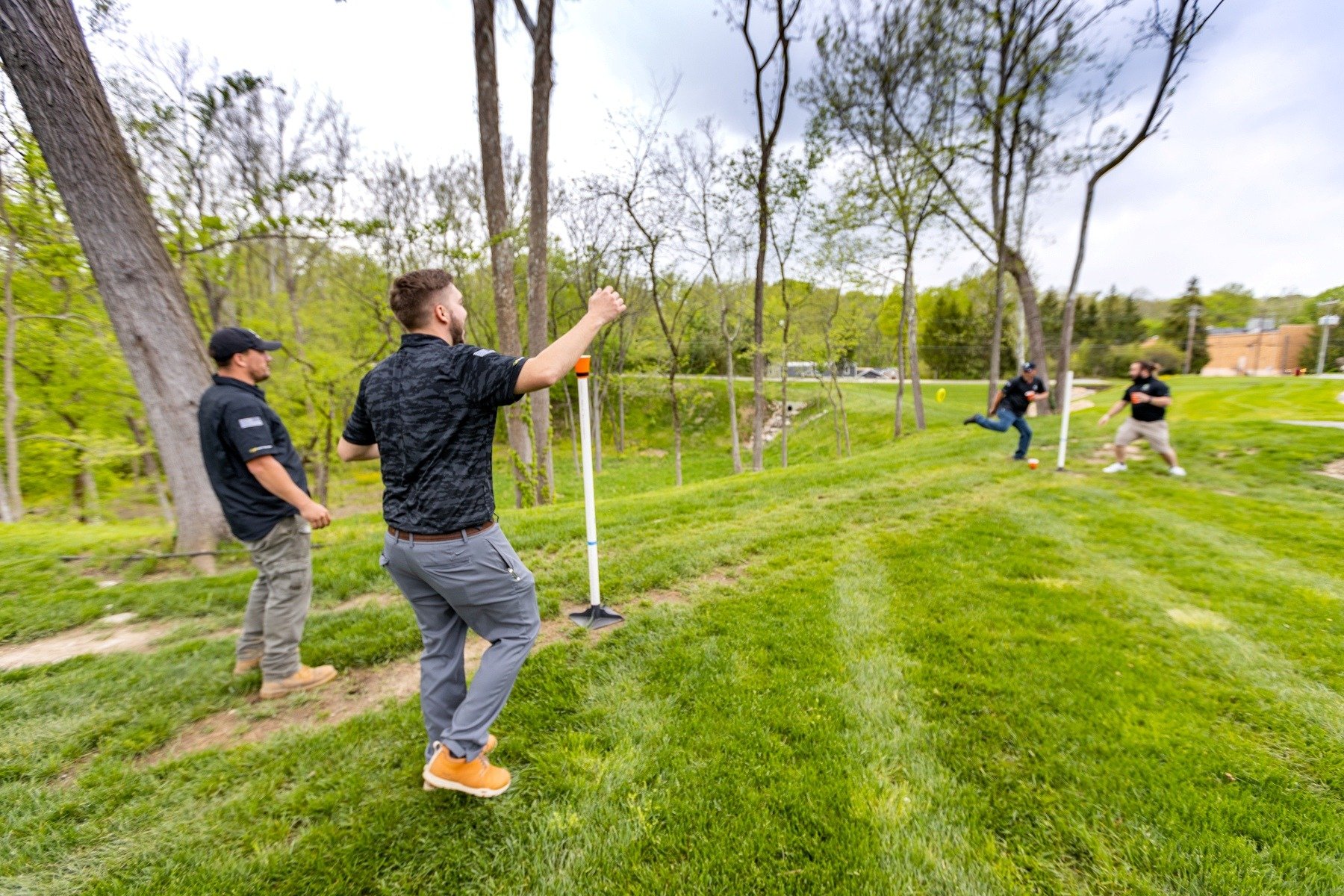 Danielle says that she appreciates the "Work Hard, Play Hard" attitude that Oasis fosters.

"We are a company of very hard-working people and we do really great work," she says. "But management takes the approach that if you work really hard, you should get to reap the benefits; that you should get to enjoy life, too. It's just such a great culture here."

Danielle is also on the Oasis Donation Committee. We believe it's important to involve the team in how we give back to the community (rather than just having management arbitrarily making those decisions). When local organizations or charities reach out about donations, Danielle gathers the information and then presents it to the team.

A vote is then taken on how to divide the donation budget for each quarter.

"It's very rewarding to be able to play a role in where our donations go," Danielle adds. "We also talk internally about organizations that are important to the people who work here and where they'd like to see money go."
To Those Who Are Interested in the Oasis Family
Danielle says that the close-knit, hard-working atmosphere of Oasis may potentially be intimidating to some people. When they first step into the huge office building and they see the fast-paced, busy environment, they might feel unsure. Plus, with everyone so close, Danielle says it might feel out-of-place to be new.

But she says that she has never met a group of more supportive people—and she says that new team members will be taken under the wing of more experienced individuals to quickly learn the ropes.

"I've seen the look on peoples' faces when they first walk in here," Danielle says. "We're a large and busy company. But there's nothing to be afraid of—you'll get the support you need to be successful here. This is a company that wants you to succeed."

Danielle says that she and her coworkers have the same attitude about one another, too. It truly is a company where everyone looks out for one another.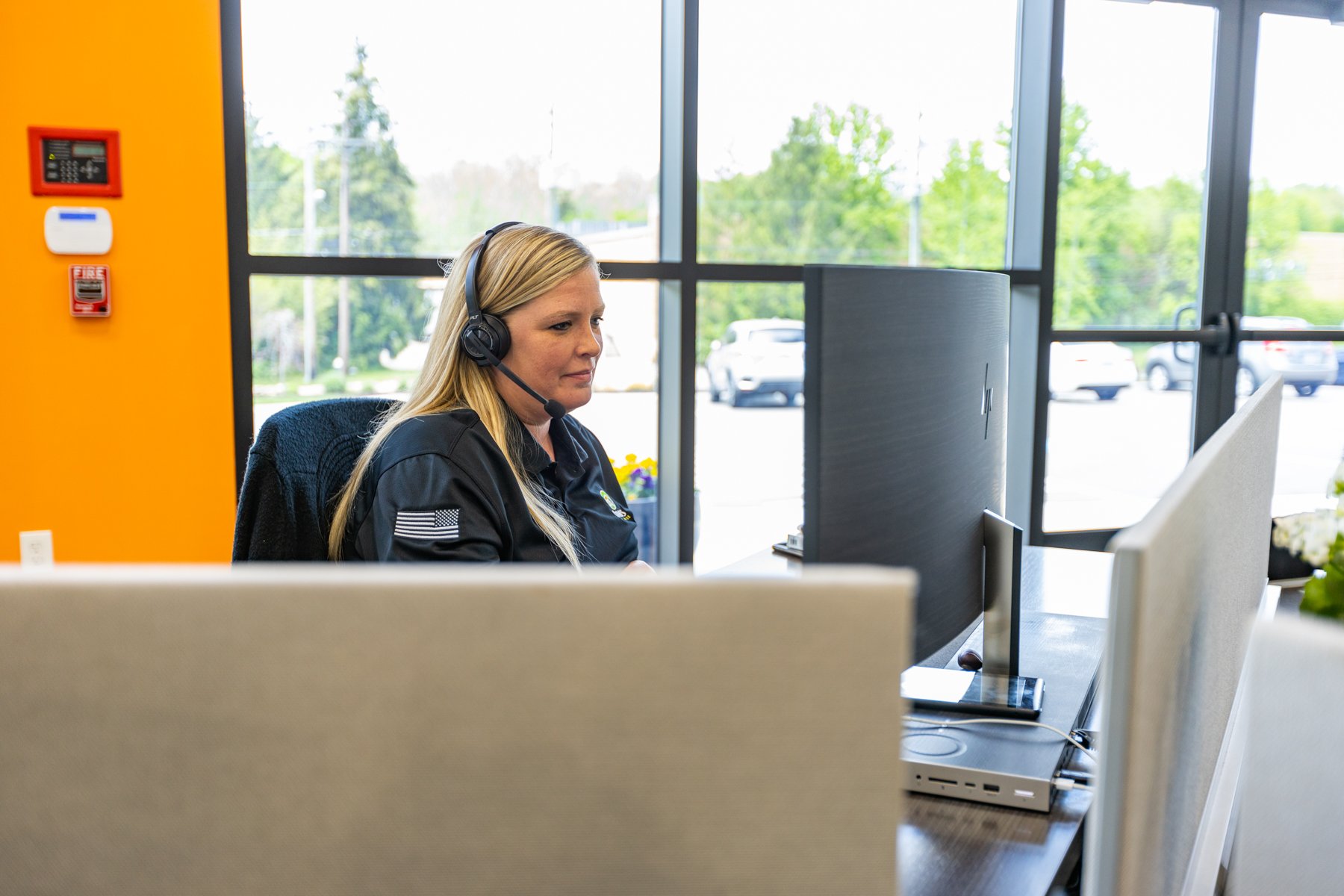 "I have always said that I want to see my coworkers do as well or better than me because if they're not succeeding, I don't feel like I'm succeeding," she says. "We really care about one another and we lift one another up. We're a company that believes we grow best together."

Looking for a lawn care career in Cincinnati and Dayton, OH? Consider joining the Oasis Turf & Tree team and find out more about how you can become part of our family.