Although there are plenty of lawn care services in Cincinnati, Dayton, OH, and Northern Kentucky that would prefer you didn't know this, mergers and acquisitions are an everyday part of doing business in the lawn care industry.

In fact, it's not uncommon for lawn care business owners to be focused on growing their customer base with the sole purpose of selling your business off to the highest bidder—quite often a large national franchise.

We're peeling back the curtain to reveal how this happens regularly—and why it might not be the ideal scenario for you, the customer.
How Common is it for a Lawn Service to Sell Their Business?
The truth is, mergers and acquisitions are a lot more common than most people think. We see it in markets all across the country as we talk to peers and we attend industry events. Announcements about these lawn care service buyouts are a regular part of the industry publications that we read.

Even right here in Cincinnati, Dayton, OH, and Northern Kentucky area we hear about mergers and acquisitions regularly. For instance, you might have read about these buyouts:
And honestly, that's just a couple of names of many. If you've worked with a lawn service in the area before, you might know of others that have been acquired by TruGreen over the years. As we've mentioned, some lawn care companies make it a goal to grow their business large enough to be able to sell it to this large, national franchise.

Unfortunately, for many homeowners, this experience can be jarring. After all, you probably chose a local company for a reason. You could have gone with the "big name" from the start, but you wanted a company that was committed to the local market. You likely wanted to get to know your lawn care technician and understand what they were offering. You didn't want a company that had a revolving door of employees.

Now, if your lawn care service has been part of a buyout, you're getting TruGreen's program and employees. Even if the technicians who were taking care of your lawn are not let go, they're now bound to follow a set of prescribed rules which are part of the national franchise system instead of the approach their local brand had established as best for you and your area.

Chances are, this isn't what you signed up for. If you decide not to stick with the new company, now you're back to searching for lawn care.
Why Oasis Turf & Tree is Different
At Oasis Turf & Tree, our goal is not to build a large enough client base that we can sell it off—but rather to be a pillar of the community and to build long-term relationships with our clients.

We understand that when you invest in a local lawn care service, that's what you're expecting. For that reason, we also understand that it can be frustrating to feel as though you didn't get "what you signed up for" when your business is simply sold to another company.

But at Oasis Turf & Tree, we're truly passionate about what we do.


We got into this industry because we love helping homeowners solve their problems. In fact, we'd go as far as saying we have a "healthy obsession with lawn care," and we wouldn't just sell off what we've been working so hard toward since we got started in 1996. We are truly committed to providing our clients with healthy, green lawns and we love serving our clients and seeing our business grow as a result.

We mean it when we say that nobody loves their customers more than Oasis Turf & Tree.

Because of that, we honestly wouldn't trust your lawn with anyone else. We've invested a tremendous amount of time and money into educating our team members so that they can provide the best possible service and help you get the best possible results.
A Lawn Care Program Unlike Others
We also have a program that's quite different from other lawn services out there. We are focused on soil health as we know it's the true secret to a healthy lawn. We haven't created just any old, "ordinary" lawn care program. For that reason, we certainly wouldn't be willing to let some national company take over what we're doing or implement a new program that isn't going to work as well on our customers' lawns.

We care too much to let that happen.

Instead, we're investing in high-quality bionutrition so that we can get you the results you're after. While a lot of lawn care companies throw this terminology around, for us, it's not just a marketing gimmick. We are using top-notch biostimulants that really work. It's the same materials that the pros are using on athletic fields in order to get the amazing results you see.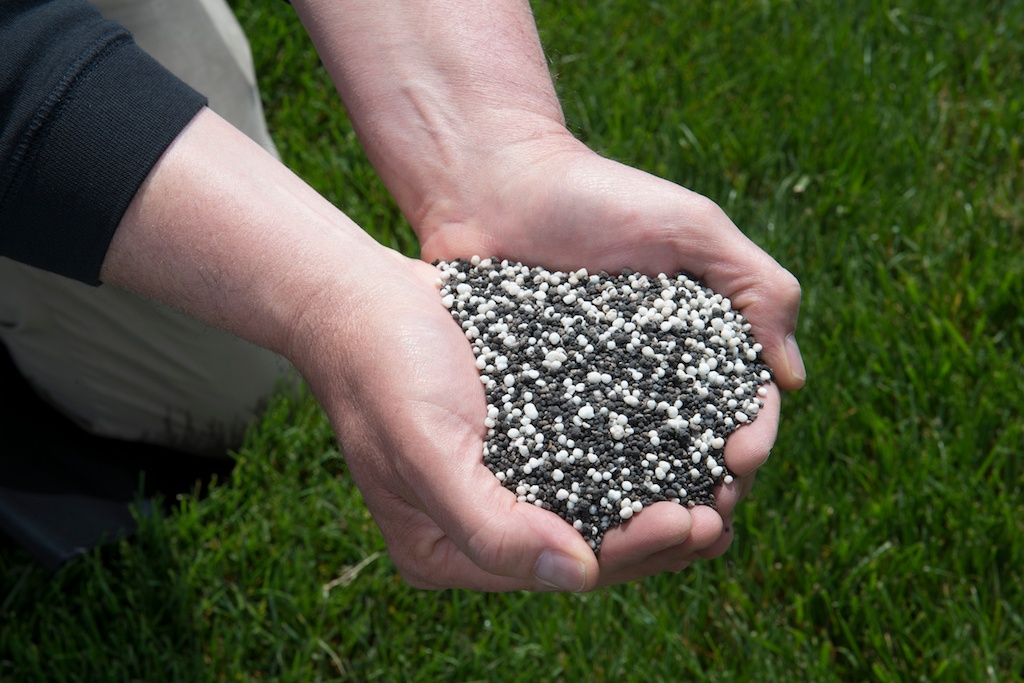 Our Future Growth Includes YOU
Every business owner ultimately has to decide how they're going to grow. For many, that growth plan involves growing a client base that they can ultimately sell off. Some owners even do this repeatedly. They grow a small business, build up a client base, sell it off—and when the contract they signed allows for it, they do it all over again.

But that's just not how Oasis Turf & Tree plans to grow. In fact, over the years, our growth has been largely organic, by word of mouth. We are growing because clients like you keep referring us to friends, family, and neighbors and honestly, there has been no greater compliment.

As we've built these long-term relationships with clients like you, you've become like family—and you're part of our future. Of course, our team members are also like family, and they're a vital part of our future, too. All of this adds up to the fact that we're too serious about what we do to simply be part of a lawn care service buyout.

We understand why business owners do it and we know that each company has to follow the growth plan that's right for them. But at Oasis Turf & Tree, we're here to stay and our future includes you.

Want to learn more about professional lawn care services from Oasis Turf & Tree for your Cincinnati, Dayton, Ohio, or Northern Kentucky home? Request your quote, choose the lawn care program that's right for you, and then sit back and relax as the pros help you get the lawn of your dreams!