In Ohio and Northern Kentucky, there are many pests that become a nuisance when they find their way indoors. Pests like ants, spiders, centipedes and others can be beneficial in nature but regularly make their way inside homes to find shelter from the elements or to seek out food.
The great thing is that there are a number of measures you can take to prevent these intruders from showing up to lunch or finding their way into your morning shower.
This tip sheet will outline some of the best prevention tactics for some common household pests, and will also give you some great questions to ask pest control companies if you consider hiring a pro.
How To Prevent Common House Insects in Ohio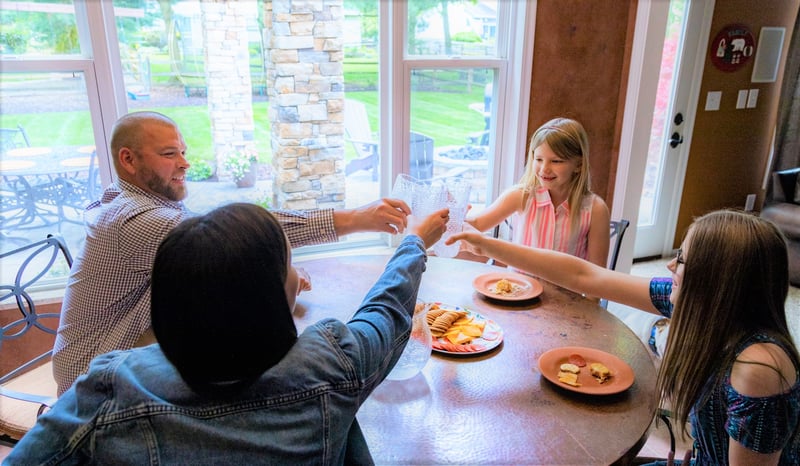 Pests like ants, spiders, and others will easily make their way into your home regardless of how clean you keep it. However, here are some ways you can reduce your chances of infestation:
Seal Up Entries: Although tiny pests like ants can make their way into the smallest of cracks, the more of these areas you can eliminate the better. Look for cracks that need caulking, weather-stripping that needs to be replaced, and screens in need of repair.
Look for Moist Areas: The majority of insects are attracted to areas with moisture. Look for areas around the outside and the inside of your home that may not be draining or staying dry.
Remove Food Supplies: Pests can find the smallest amount of food in the tiniest of cracks. However, do what you can to end the buffet. Store human and pet food in sealed containers when possible. In the case of spiders and centipedes, eliminate their food source, which consists of other insects.
Pest Control Treatment Options for Your Property
Even when taking these preventative measures, house insects will appear from time to time, even in big numbers. One of the best ways to prevent a pest infestation is with regular preventative treatments.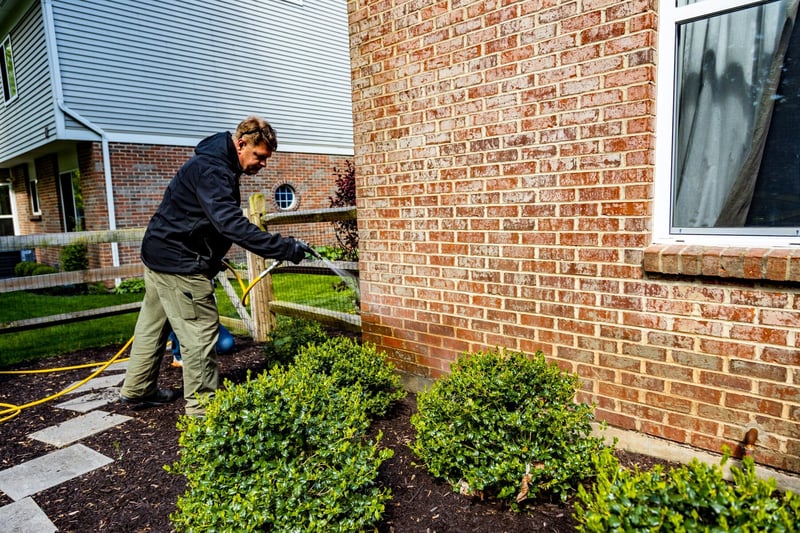 There are two options for pest control services. You could either hire an exterminator to treat the inside and outside of your home, or you could have a lawn care service apply treatments to the outside of your home and to your lawn.
The benefit of using a lawn care company for the exterior-only approach is it can eliminate the need to apply products to the inside of your home. In fact, the same materials they will apply around the exterior foundation of your home are, in fact, the same products an exterminator will use.
Exterior Perimeter Pest Control treatments will create a safe, yet effective invisible barrier that invading pests will come directly in contact with. For your lawn, we offer another beneficial program aimed at pests found in the yard, such as ants, fleas and ticks, reducing their presence before they even get close to your home's exterior walls.
Utilizing Perimeter Pest Control and Lawn Ant, Flea & Tick treatments can reduce pest populations by up to 90%! Plus, they cost a fraction of hiring an exterminator.
Tips for Hiring a Pest Control Company
There are a lot of companies in the Cincinnati, Dayton, Ohio and Northern Kentucky areas that perform pest control services. However, they won't all achieve the same results or take the same approach.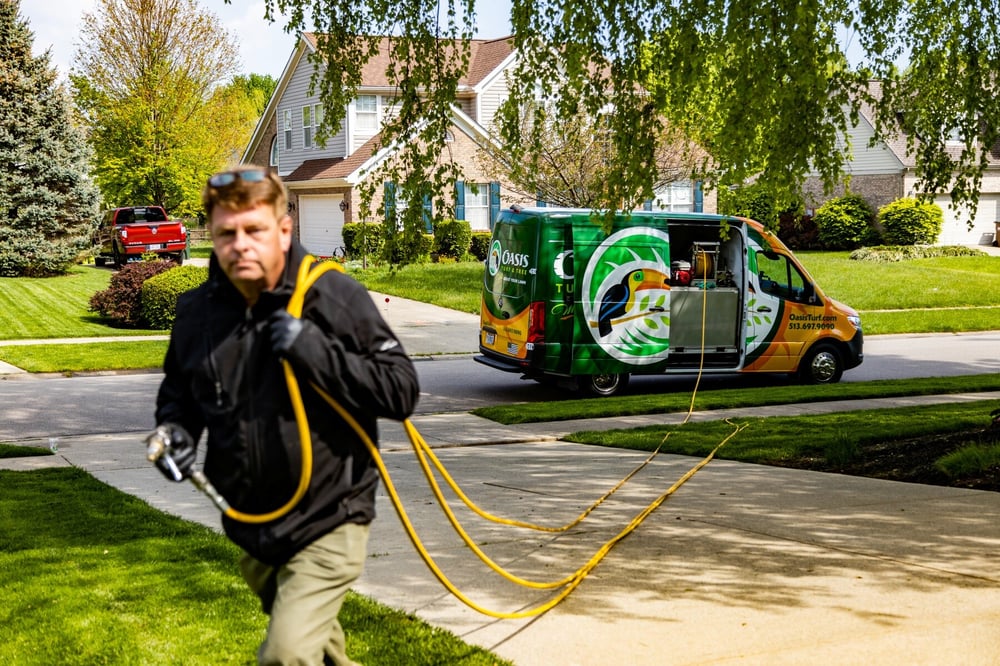 Here is a list of questions to ask a potential pest control company:
How many years has your company been performing pest control?

How often do you come for treatments throughout the year?

What is the cost of your pest control program and do you have any discounts if I bundle other services with you?

How exactly will your treatments control the pests I'm concerned about (explain the treatments)?

Where can I find online reviews or customer testimonials of your services?

What licenses do you carry related to pest control services?

How do you train your technicians on an ongoing basis?
Consider Oasis Turf & Tree!
We'd love to learn more about your pest control concerns and answer these questions for you. Take some time to learn more about our Perimeter Pest Control and our Ant, Flea & Tick Control programs. Please don't hesitate to contact us for pricing and discounts for bundling services!