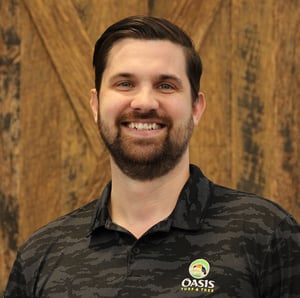 From a young age, Adam Zellner says that he could remember always wanting to follow in his father's footsteps and enter into the restaurant industry. It was a career path that seemed fun and exciting and despite his father's warnings about long hours and hitting a career wall, as soon as Adam was old enough to go to work, he got a job bussing tables.

In fact, he was so eager to jump into the working world, he got started on his 15th birthday.

That go-getter spirit helped Adam work his way through restaurants which included serving in fine dining, banquet and catering serving, and then ultimately bartending. By his young 20's, Adam was managing a sports bar.

Around that same time, he started to realize what his Dad had warned him about.

The hours were exhausting and he wasn't sure if it was something he could spend the rest of his life doing. The career path his father had warned him of was taking hold. He'd given nearly a decade of his life to restaurant jobs and suddenly found himself wondering if this was sustainable.

Fortunately, an Oasis Turf & Tree team member came into the establishment when Adam was working one day.

That served up an entirely different career path for Adam and changed his life in many ways.
How the Lawn Care Industry Took Adam from In the Weeds to Stability
After that encounter at work, Adam had an interview with Oasis Turf & Tree and started in sales in 2012.

Since then, Adam has worked his way up to Vice President of Sales. He says that anyone who has worked in the restaurant knows that it's a volatile environment. It means long hours and burning the candle at both ends. That's why it has such a high turnover rate.
There's no paid vacation even though folks in restaurant jobs probably need vacations terribly. It's exhausting work.

That's why Adam says he's so thrilled to have found stability. And he says it's something that others can achieve, too.

Having been through it all himself, Adam can now attest to the fact that many of those in hospitality jobs can make a very seamless transition into a lawn care career. Though it might seem like two completely separate industries, there is a lot more carryover than you may realize.

Here are some of the ways that Adam has learned these two career paths merge.
A "People Person" & a Go-Getter
Two characteristics about Adam—his "people person" mentality and his desire to advance—made him a really strong fit for a lawn care career.

Even when Adam was working in various restaurant jobs, he says that he was always looking for a path to advancement. He sought out roads to growth and went after them. Much of that success was achieved as a result of his ability to connect with people.

Both of these characteristics made him a great fit for a sales lawn care career.

Adam knew that wherever he landed, he needed to still be able to connect with people. Like many of those with hospitality jobs, Adam thrived on working with people. He also knew he needed to end up somewhere that could provide those opportunities for growth that helped to motivate him.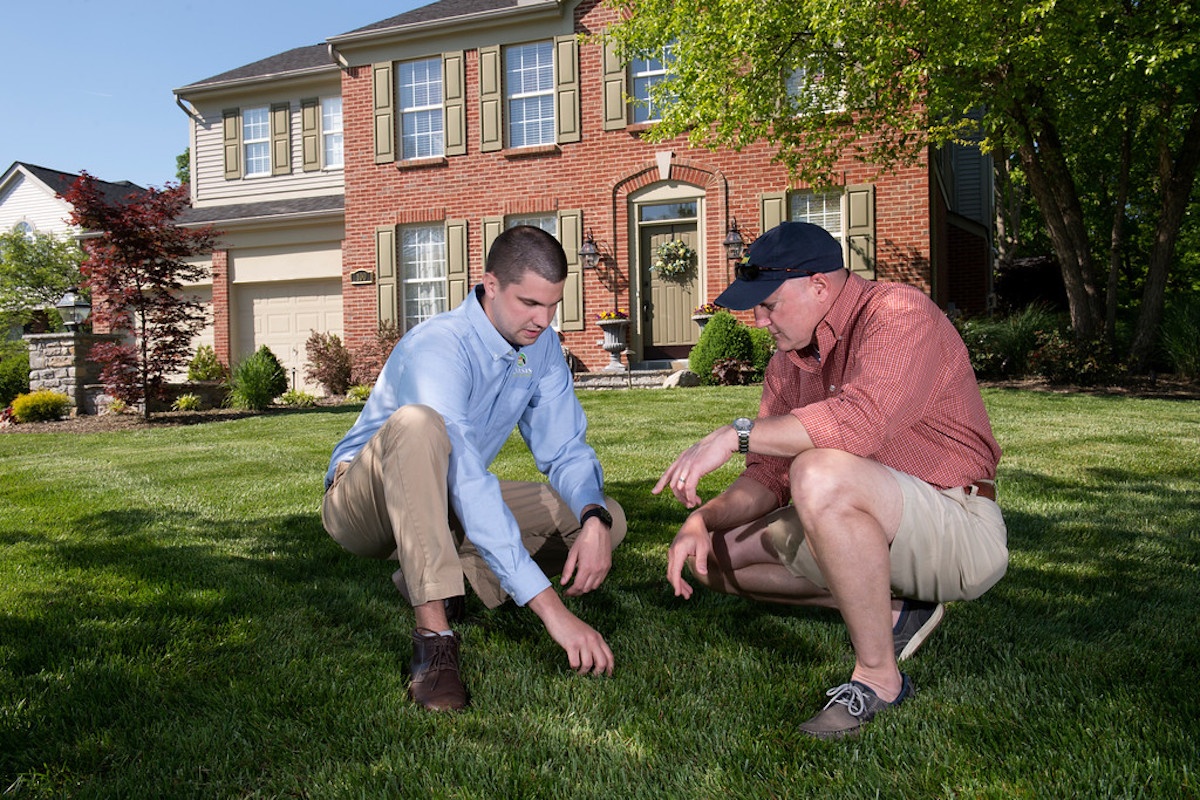 He found both of those things at Oasis Turf & Tree.

When Adam first started, he recalls that even though phone sales were new to him, the ability to connect with prospective customers on the phone came relatively naturally. Adam threw himself into learning everything that he could about the Oasis Turf & Tree sales process and says that he was fully supported in his efforts. The fact is, this is a company that wants to set team members up for success.

"I never knew anything about lawn care but when I came here, I found this whole culture of education and continued growth and development," Adam says. "It's not like they're just saying 'study this' and leaving you on your own. They're supporting you every step of the way."
Serving and Attention to Detail
The desire to serve was another correlation that Adam has found between hospitality jobs and a lawn care career.

"People in these industries like restaurant and hotel jobs have soft skills that adapt really well to the lawn care industry," he says. "They already know how to serve people and how to help people. That can make them a perfect fit in sales, customer service, or even a technician role, out in the field."

Another skill that Adam says people in hospitality jobs often bring with them is attention to detail. This can also translate well.

"When you're in hospitality, your attention to detail directly impacts your ability to be successful and to make money," Adam says. "If you leave things sloppy or constantly forget those small details, you don't earn as much and you don't go as far. The same is true for lawn care."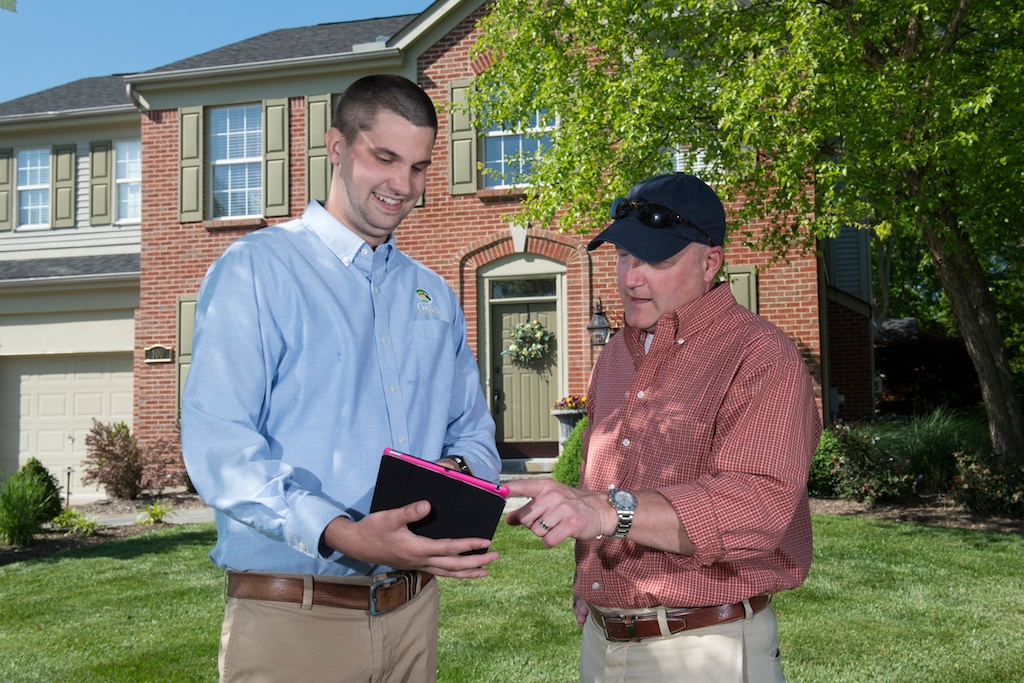 Ready to "86" Your Restaurant Job?
If you're ready to get out of the restaurant industry (or another hospitality job) and are considering a lawn care career, we'd love to offer some guidance. We're here to answer any questions that you might have.

As someone who has likely learned to work well with people and how to keep people happy, you're likely to be a great fit here at Oasis Turf & Tree and we're ready to support you in that transition.

Whether you're looking for more stability, better hours, less stress, or an overall better life at a place where you will truly be appreciated, then this just may be the opportunity you're seeking.

Are you looking for a lawn care job where you can be set up for success? You can find out more about a career with Oasis on our website along with the job listings we have available.