Oasis Turf & Tree's Toucan logo is the perfect representation of our goal to help you create your backyard Oasis. The image of the toucan brings a sense of paradise to mind and that's what we are looking to create in our clients' backyards.

Over the years, we've all come to embrace the Toucan and even created an award named after it. For the past four years we have been giving out a Toucan of the Year award for employee recognition.

Our Toucan team member is one who displays outstanding character both at work and in their personal life; has an exceptional work ethic; and who is dedicated to their team and the overall mission of Oasis Turf & Tree. We give out the Toucan of the Year award at our end of the year meeting. It is a special crystal trophy that the winner can proudly display.

While we had a variety of nominees for 2020, one name in particular stood out as having the most.

Adam Fintak is our 2020 Toucan of the Year.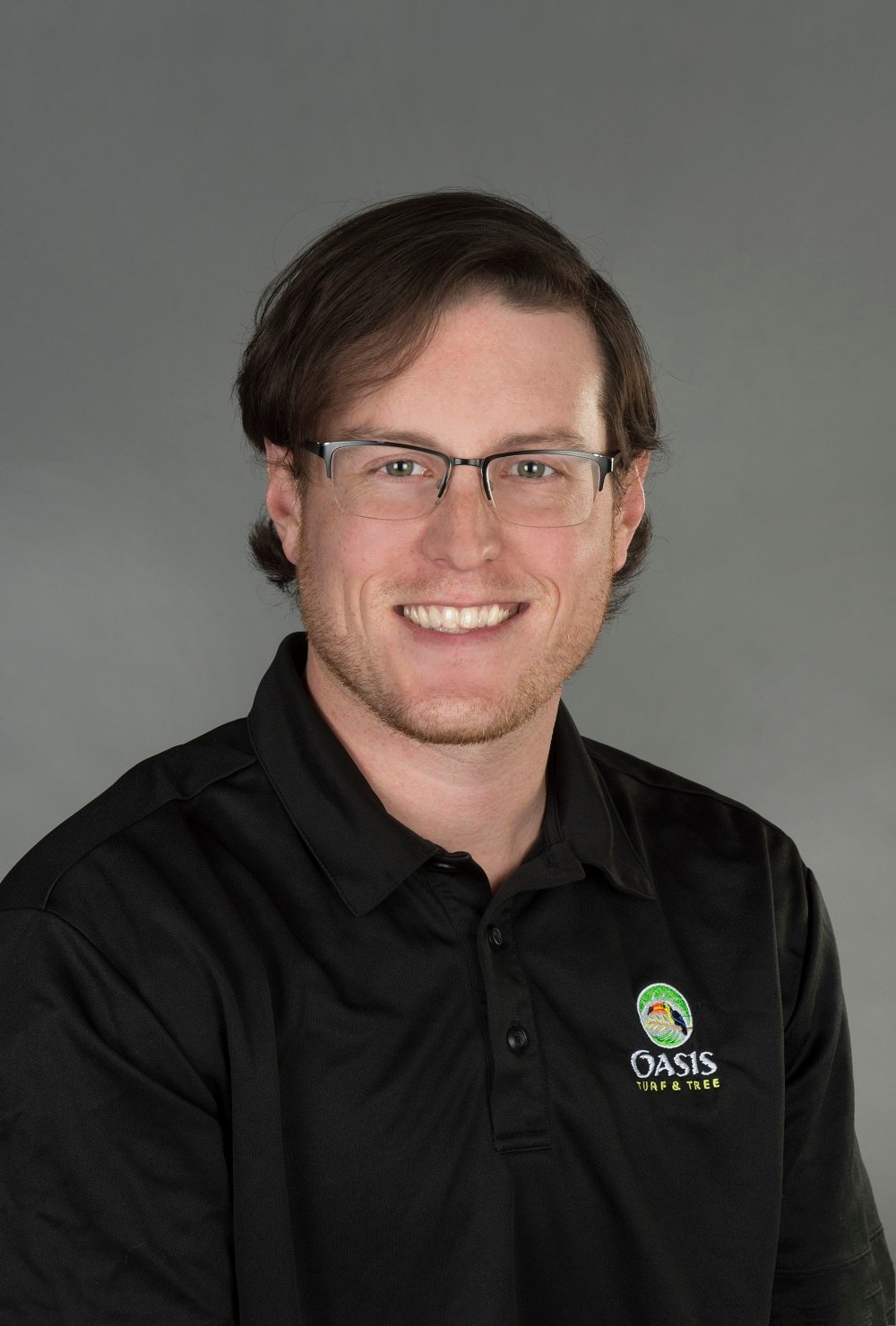 Adam is a Master One Certified Service Expert. He came to us four years ago and started as a lawn care technician. But being a company that is growing rapidly, he had an opportunity to climb the career ladder. After that first year, he became a Technical Specialist, which helped to get him ready for management.

Today, he is on the management team and leads a group of eight lawn care technicians, each with their own route of 500 to 600 customers. Adam oversees all of that, meaning he is responsible for nearly 5,000 customers. That keeps him busy.

Adam is in the field every day, working with his team and meeting with clients. This includes troubleshooting problems as they arise and helping to get his team and clients answers where they're needed. He says it's all about keeping clients happy and keeping the team operating efficiently.

We want to share a few reasons why Adam is so deserving of this award.
Respected By His Peers
One of the special things about the Toucan of the Year award is that the nominees are selected by their peers. We ask our team members to nominate a fellow team member with a submission of 150 to 200 words.

So, this is more than just writing in someone's name. Oasis team members had to share actual reasons why they believe their nominee should be selected.

Here are some of the wonderful statements that were made about Adam by his peers. All of these reasons (and more) are exactly why he is our Toucan of the Year.
Adam is always positive and upbeat.
He is a loyal team member who takes pride in his work.
Adam shows a willingness to help his co-workers.
He is always checking to see how others' days went.
"Right away, Adam made me feel comfortable on the job…"
This individual is one with high energy and that always motivates others around him.
This "Toucan" is always the first to lend a hand.
Adam "doesn't know a stranger." He has contagious happiness and is friendly to everyone around him.
Adam told us that it meant a lot that this was an award that came directly from his peers. He says that it's particularly special coming from fellow team members.

"It means a lot to be recognized by the people that you're working with," he said. "For them to think that I'm someone who sets an example just really meant so much to me."
Part of the Oasis Family
Adam says that he is proud to be part of the Oasis Turf & Tree family. This is a company that truly follows through on what they say—something he says you don't always see in this industry.

"Since I started here four years ago, our number of customers have doubled," Adam shared. "I was told that there would be a lot of growth opportunities to climb the career ladder as the company grew—and all of that was true. We are a company that promotes from within. Management wants to see the team grow and succeed and they set the team up for success with all the training they need."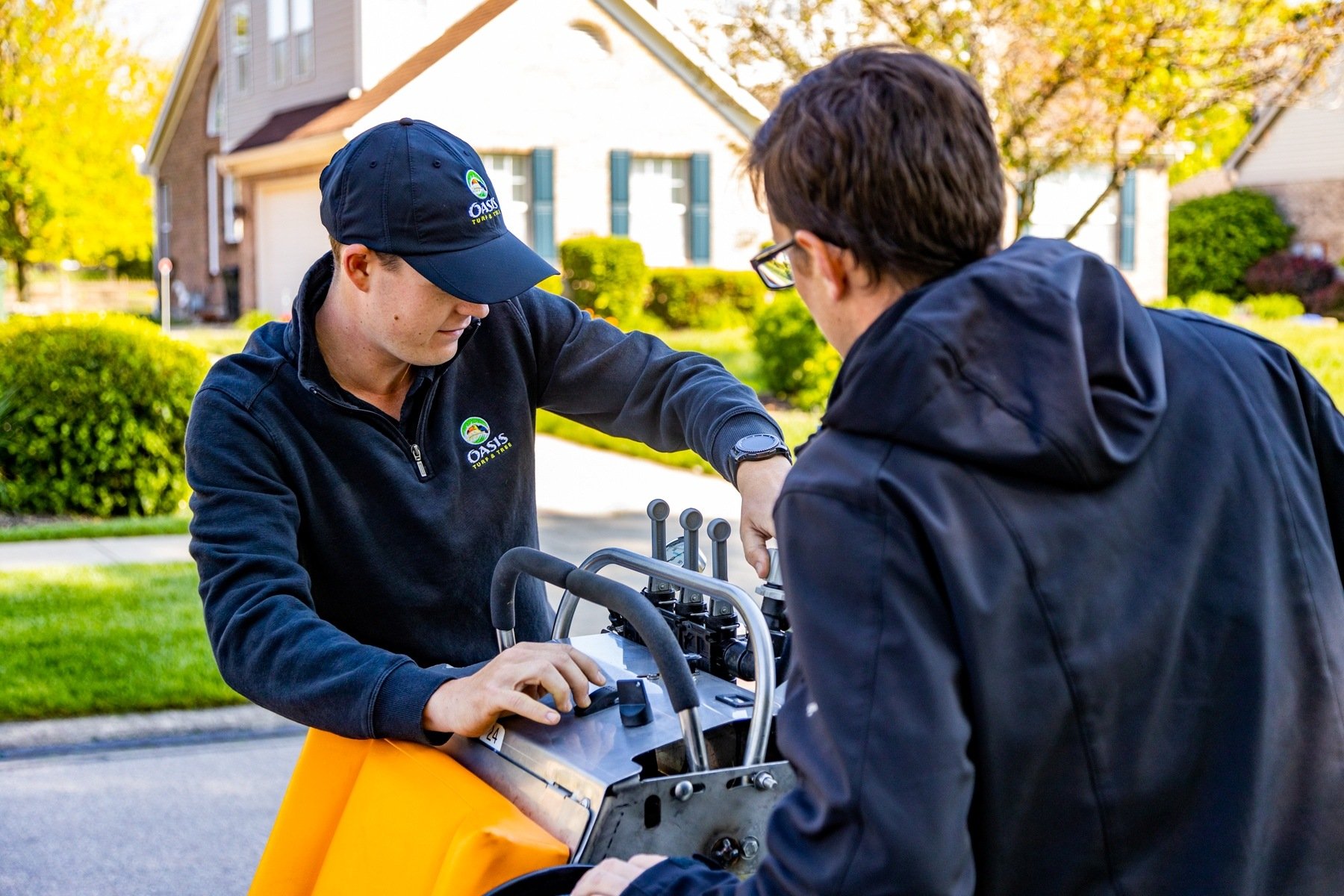 Adam says that he has appreciated that the fellow members of his service manager team also started out as technicians (like him), and they all climbed together.

"The company laid out a path for me and other lawn care technicians in terms of how we could grow and that's exactly what we did," he continued. "We were able to follow that path to success."
Applying for Lawn Care Technician Jobs at Oasis
At Oasis Turf & Tree, we truly value our growing team.

We have this Toucan of the Year award as one way to recognize team members who have gone above and beyond over the years. But we are also frequently hosting thoughtful team-building activities that are also ways of showing our appreciation to our amazing team.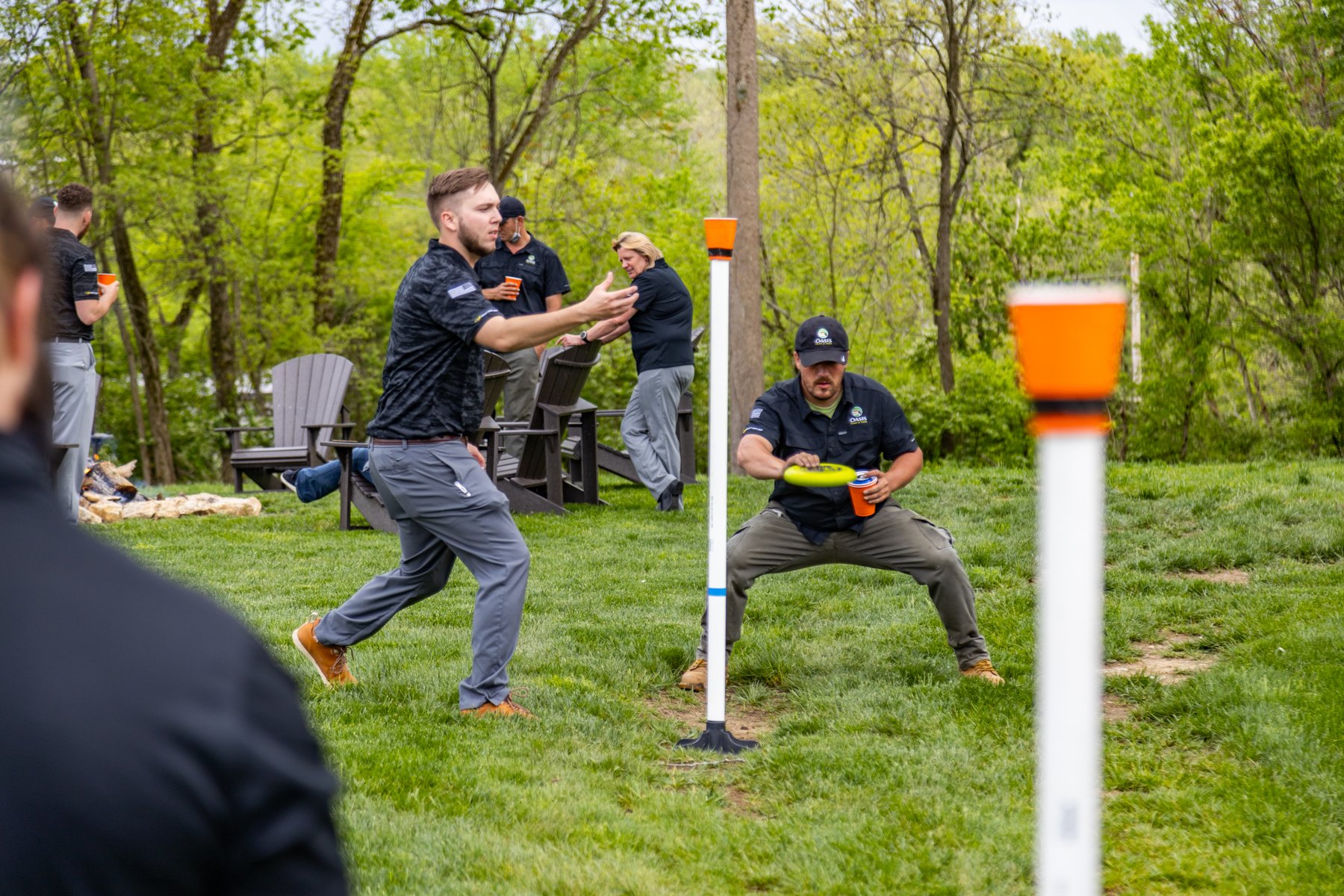 At the end of the day, we know that the people who work here are critical to our success. But we also truly care about our team and think of them like family. Because of that, we want to help them achieve the best in work and in life.

Are you looking for a lawn care technician role where you can climb the career ladder? You can find out more about a career with Oasis on our website along with the job listings we have available.

Or, are you a potential customer and want to learn more about professional lawn care services for your Cincinnati, Dayton, Ohio or Northern Kentucky lawn? Request your quote, choose the lawn care program that's right for you, and then sit back and relax as the pros help you get your lawn in great shape!