Are you worried that your trees and shrubs might have a problem? As a valuable part of your landscape, the last thing that you want is to see their health decline. A sickly shrub might start to yellow, have unsightly spots, or even fail to reach its growth potential. Or worse, it could die, leaving an empty spot in your mature landscape.
Although you may know a little bit about the plants on your property, we understand that most homeowners don't have extensive knowledge of plant health care.
While you might be considering hiring a tree service to get to the bottom of your problems, you may be unsure where to even start your search. You want to hire a company that knows the right thing to do but also isn't going to charge you for a lot of unnecessary treatments, or worse, make a mistake that is going to set you back even further.
When it comes to hiring a tree service, you know it's important that you understand what to look for. That's why you're doing some research and educating yourself on what's best for your trees and shrubs.
These 3 tips will help guide you in that search.
1. Choose a Tree Service with Experienced & Licensed Technicians
Tree and shrub care is more complex than a lot of homeowners realize. Most people are unaware that there are numerous insect issues that occur on various plants at different times of the year. An experienced technician will know which plants to treat and when.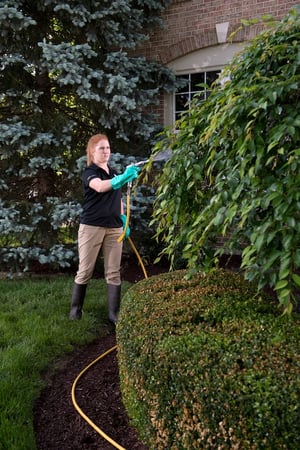 Despite the fact that tree care takes a specialized approach, a lot of companies will provide minimal training to their tree care technicians, get them registered with the state (an easy task), and just have them spray everything on each property.
This is highly unnecessary as insects tend to leave certain trees and shrubs within the landscape alone completely. They often have a preference for specific plants. Knowing which plants insects are inclined to attack is key to a targeted approach that doesn't leave you with a lot of extra or unnecessary treatments.
Plus, there's the whole issue of this approach causing harm to plants, which we'll get to later in this article.
At Oasis, the majority of our technicians are not just registered but also licensed for Ornamental Pest Control. They have a lot of experience with this type of work which is important because tree spraying can be more complicated than lawn care. There are so many nuances involved, for example, one plant species can differ vastly from the next.
2. Hire a
Tree Spraying Service
with a Customized Solution
With so many different types of insects and mites that could be attacking your trees and shrubs, it's important that you choose a tree spraying service which has you fully covered for all of them.
Since different products may be needed for different pests, you also want to choose a company that has a variety of solutions in their arsenal. An effective program takes a multi-product approach.
Here are some questions to ask in order to see if the company you are considering takes a comprehensive approach to tree care:
3. Find a Company that Understands the Value of Soil Health
Your best defense against insects and disease is to improve your plants' overall health in the first place. This can be achieved by improving the health of your soil.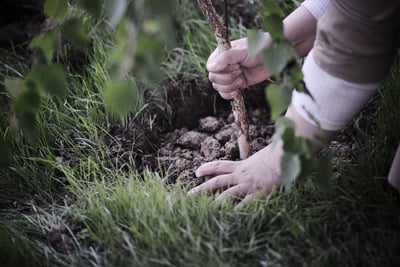 While healthy soil can make a world of difference in the health of your plants, and their ability to fight off insects and disease, a lot of tree spraying services only focus on treating the symptoms that pop up.
Since they aren't focused on getting down to the root of the problem and improving soil health, you'll be stuck in an endless cycle of treatments that never seem to make any significant or lasting progress.
Instead, find a company that doesn't just spray, but that also aims to improve soil health, as well. By providing the micronutrients that your plants really need in soil, your plants will thrive.
At Oasis, we perform deep root injections into the soil around trees and shrubs in the landscape. This provides vital nutrients through fertilization with the added advantage of supplementing valuable microbiology back into the soil.
Microorganisms in the soil help to make trees and shrubs naturally stronger. In fact, healthy, biologically active soil has a highly diverse array of microscopic life.
This is a distinct difference between tree care companies and will make a huge impact on your landscape's success.
How to Compare One
Tree Service in Cincinnati and Dayton, OH and Northern Kentucky
to Another
Besides looking for these 3 mentioned features in a tree spraying service, you should also take time to further research a company you might be considering. One of the best ways to do this is to comb through online reviews.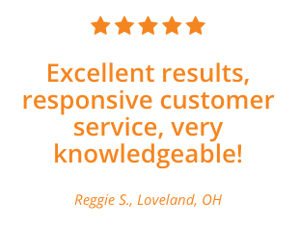 Reading what other homeowners have to say about a company as well as what rating they would give them (typically on a scale of 5 stars) can be very helpful in narrowing down your choices.
It also helps to ask friends and neighbors about what tree spraying service they use and what they think. Word of mouth means a lot, particularly if these friends and neighbors have healthy and thriving plants in their landscape.
Of course, you should also talk to the company you're considering. Asking questions is the best way to determine if they meet the 3 criteria discussed here — whether they have experienced technicians who will take a targeted approach, whether they use a variety of products, and whether they value plant and soil health.
Getting On the Right Path to Improved Trees and Shrubs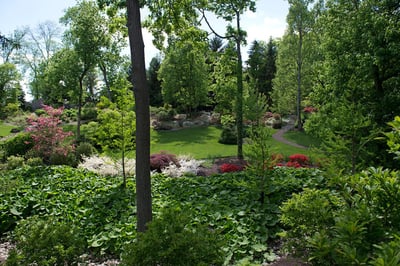 While there's a lot of information to weigh, it's worth putting in the time to research the services you're considering so that you are happy with the services you receive. The truth is, not all tree spraying services are created equal. Finding a company that truly knows their stuff when it comes to plant health care will make a world of difference.
After doing all this research, the last thing you want to do is continue to worry about the health of your trees and shrubs. You want to feel confident that everything is under control.
If you want to learn more about tree and shrub health care for your Cincinnati, Dayton, OH, or Northern Kentucky home, call us today at 513-697-9090 to get your quote, let us help you choose a stand-alone program or bundle it with other services, and then sit back and relax knowing you're in good hands.