It's nearly impossible to find an industry not impacted by the supply chain struggles right now—and the lawn care industry is no exception. Across the country, lawn care companies have expressed that they are experiencing issues with obtaining products and equipment they need to perform their services—and they are seeing cost increases across the board.
The National Association of Landscape Professionals (NALP), our industry's national trade organization has reported that the combination of the pandemic, labor shortages, and freight and logistic issues have created a "perfect storm," that has caused these issues.

On top of that, more people than ever are committed to having beautiful outdoor spaces, so the demand for these products and services is the highest we've ever seen it. That's been wonderful for our industry, but also contributing to shortages.

We wrote this article in November 2021, when supply chain issues were a major problem. While we know that you might be reading this article at any time in the future, we're told that this problem isn't going away any time soon.

In this article, we'll cover how Oasis Turf & Tree is handling the supply chain problems and price increases—and how it will impact 2022 and beyond.
Rising Costs All-Around
As a consumer, everywhere you look, you probably notice that costs are up. When this article was written, food prices were at a high at the grocery store, housing prices were through the roof, and the cost for a tank of gas was leaving people shocked at the gas station.

For these reasons, we know that people aren't terribly surprised that service costs have also risen. It's not necessarily that your service providers are raising their labor costs, it's that the products they're using have gone up tremendously in cost.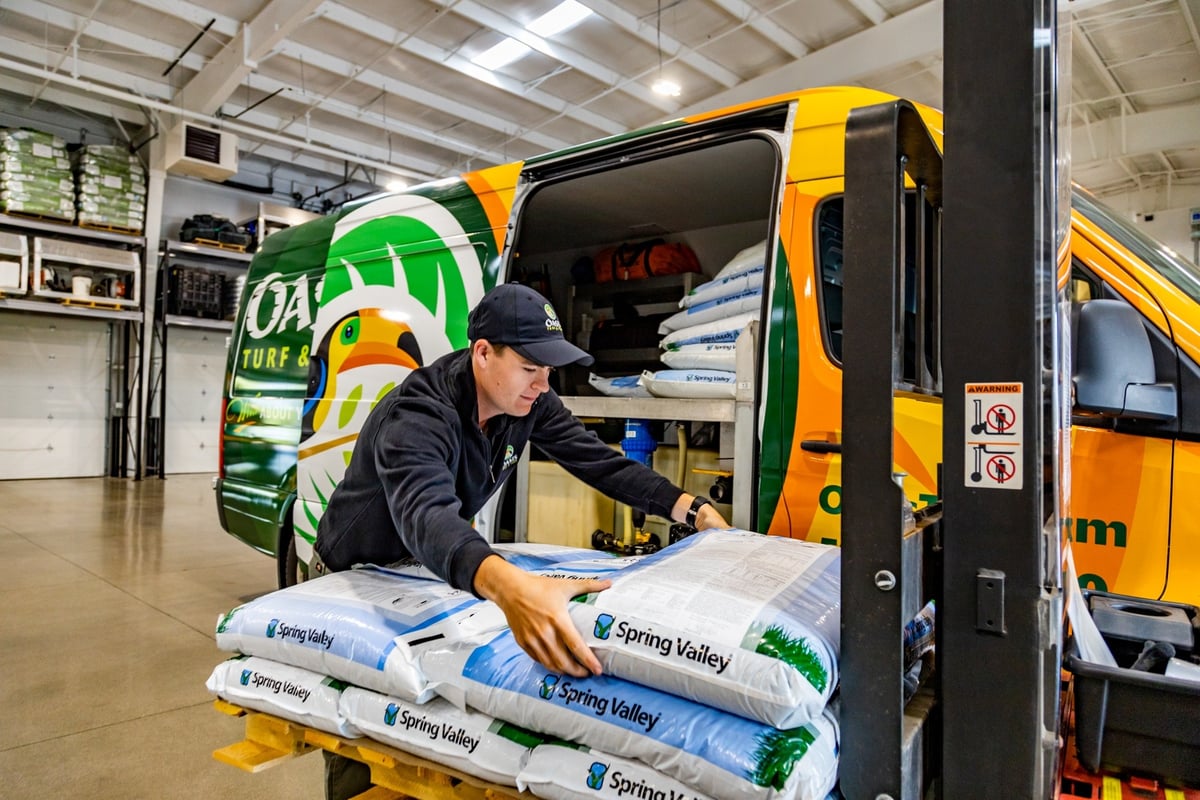 For the lawn care industry, the cost of fuel is already a major expense and as you know, inflation is having a huge impact at the gas pump. The cost of fertilizer has also risen and it's being predicted that it will continue to rise.

Right now, it seems like there is no end in sight to these increases.
How Oasis Turf & Tree is Handling the Situation
These supply chain issues and price hikes are causing major trouble in our industry. But we feel how lawn care companies are handling these issues says a lot.

Some companies are using the opportunity to try and remove certain products or services from their lawn care programs, and hope that the homeowner doesn't notice. Or, they might switch to a lower quality product to try to make up for the cost difference. Those lower quality products are also more expensive right now, but still cost less than the higher quality products.

Unfortunately, they're also not going to get you the results that you expect.

But at Oasis Turf & Tree, we are still committed to offering excellent service and the best products. We're not willing to scale back to lower-quality products or cut some of your services so that you end up getting stuck with subpar results. We're very serious about continuing to provide the same quality that meets your high expectations.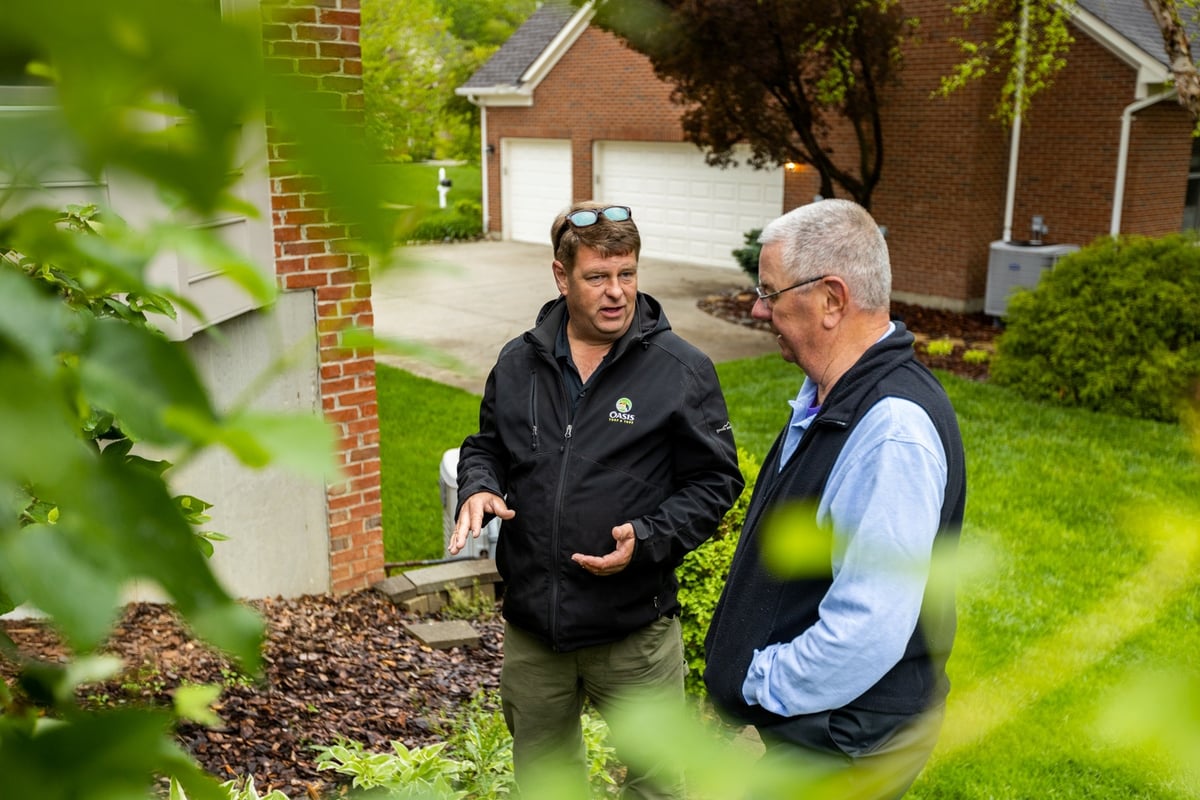 Of course, we want our clients to feel comfortable knowing that we're not just hiking prices to try and profit from it. We're keeping up with the inflation on the cost of goods but not tacking on any extra. For a long time, we've been able to maintain minimal price increases but we do not know what the future holds. We're told that product cost is going to continue to rise (while availability diminishes), and that is naturally going to impact our prices.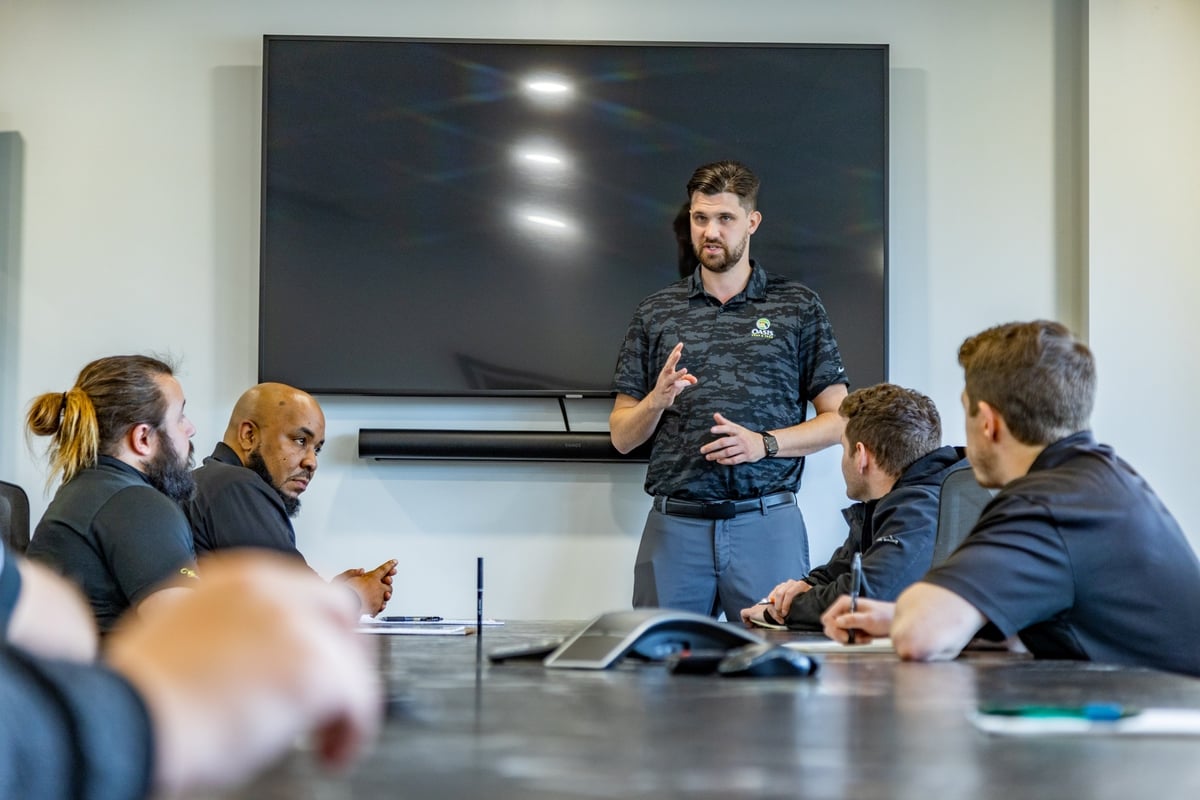 While we can't speak to what other companies are doing, it is worth being wary if a company has boasted that they are maintaining low costs right now. You must question what they're cutting from your program (and your results) to achieve that.

This is not the time to go price shopping as we believe you will be sorely disappointed with what your lawn looks like in the end.
Remaining Diligent in Difficult Times
While there has been so much uncertainty recently, we also want our clients to know that we're doing everything in our power to stay ahead of what's going on. We are being incredibly diligent about staying ahead of inventory and placing orders early so that we have everything that we need to continue to meet our customers' expectations.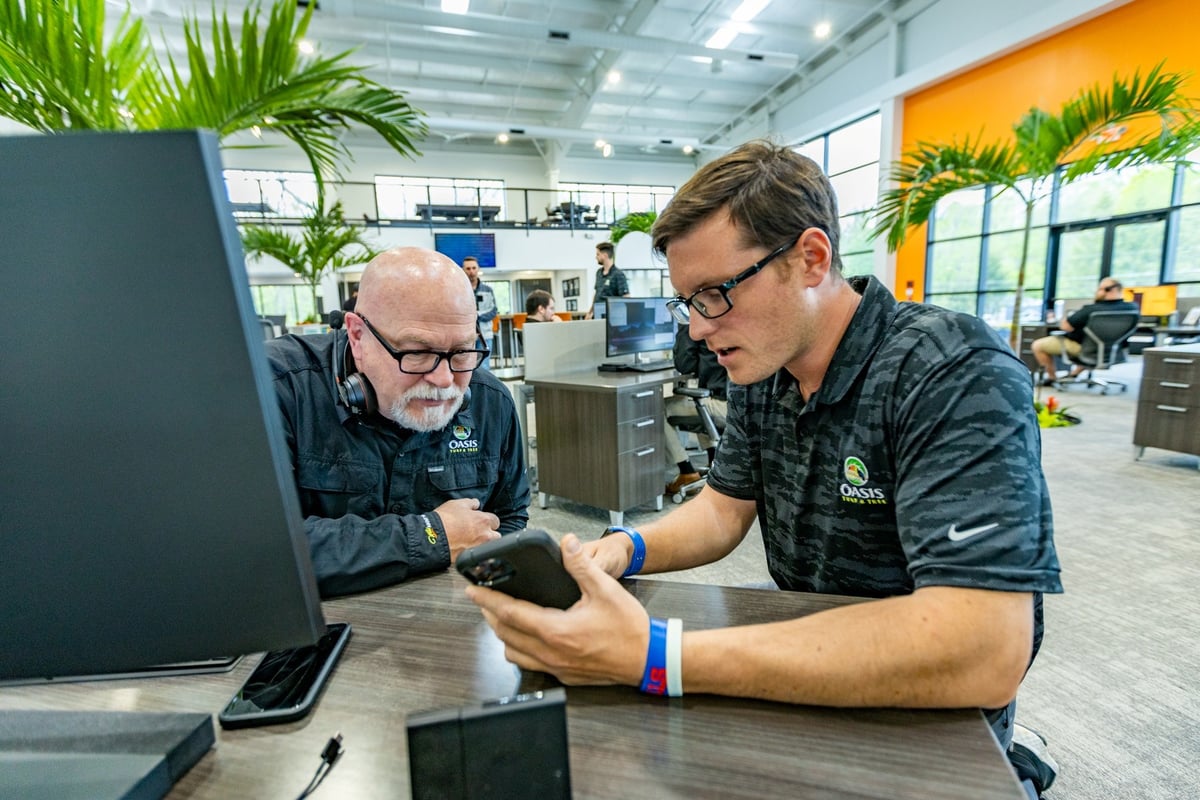 Of course, if there are shortages in the future and products simply aren't available, that is out of our control. Still, you can count on us to be proactive and find solutions that will work.

If you're reading this in the off-season and you have not booked your lawn care services, we would strongly urge that you make your decision as early as possible this year. With the current supply chain issues (and more supposedly coming down the pipeline), we are trying to get set up for our season as early as possible.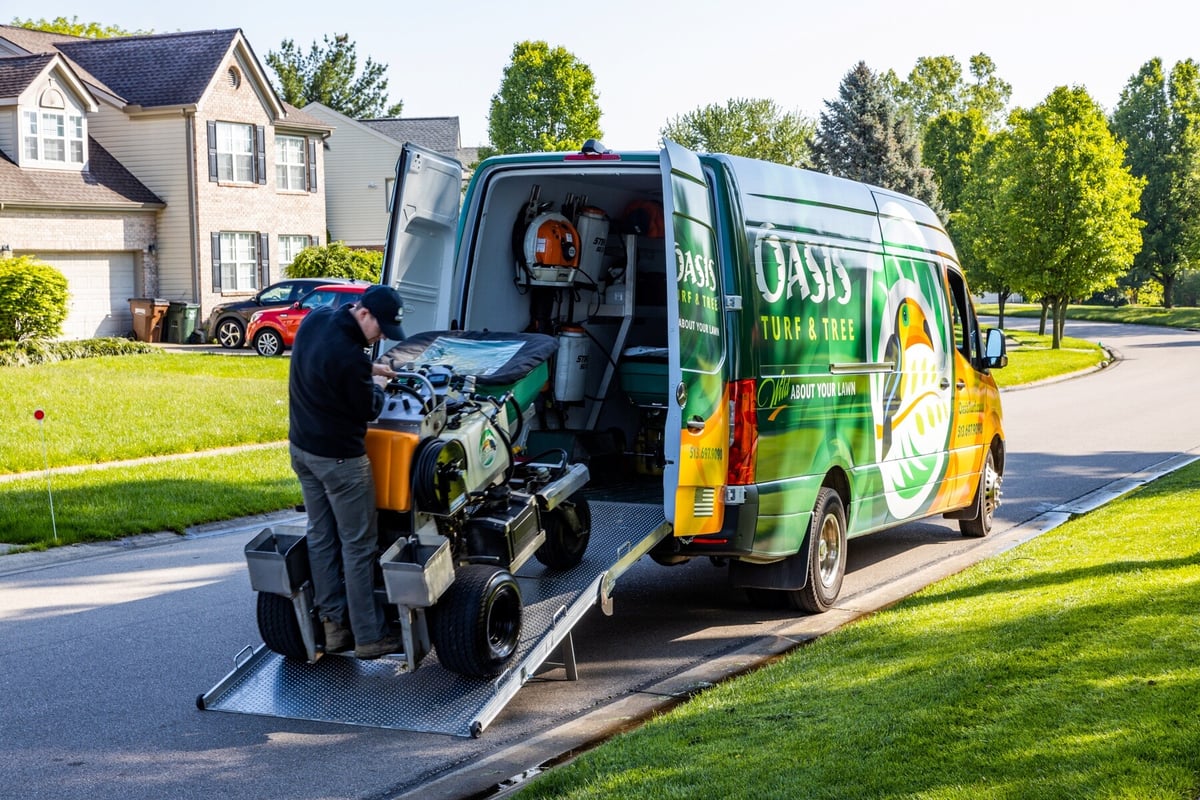 It's incredibly helpful for us to have a strong idea of how much product we'll need so that we can have all our ducks in a row. This ensures that we're able to service everyone who wants to sign up with us.
Here for You Now and in the Future
These have been stressful times for everyone. But if you ever have questions, we are always here to answer them. As you know, we have always valued transparency and that's what you can count on us providing.

We're not here to use these difficult times to price hike for no reason or even make sneaky changes to your program, hoping you won't notice.

We're here to continue to offer you the best service that we can—and provide you with lawn care results you can be proud of. But most importantly, we're here to take away your lawn care worries so that it's one less thing on your mind. We want you to be able to enjoy your lawn without the hassles.

Want to learn more about professional lawn care services for your Cincinnati, Dayton, Ohio, or Northern Kentucky home? Request your quote, choose the lawn care program that's right for you, and then sit back and relax as the pros help you get the lawn of your dreams without the worries.