Whether you are someone who is looking for lawn care technician jobs or you're a homeowner who is wondering about hiring a lawn care company, you might be curious what kind of training is involved in this type of work.
The truth is, there's not a lot required, but we believe the more training a technician receives, the better they're able to perform the work and really exceed the expectations of clients.
In reality, most lawn care companies in Cincinnati, Dayton, OH, or Northern KY only fulfill the bare minimum requirements which means not everyone on the team needs to earn licenses or certifications as long as someone on the team has the right credentials. But we think it's a benefit for all of our lawn care technicians to further their education and training—and we not only encourage it, but we whole-heartedly support it.
Our team of Landscape Industry Certified Lawn Care technicians really are a big deal here at Oasis Turf & Tree, not just to us, but also our clients.
Let's dig a little deeper into what that all means.
We Foster a Culture of Learning
For a lot of lawn care technician jobs, companies are looking to hire inexpensive labor. That means they have no interest in making sure their employees are well-trained or continuing their education past the mandated continuing education credits.
But at Oasis Turf & Tree, we foster a culture of learning.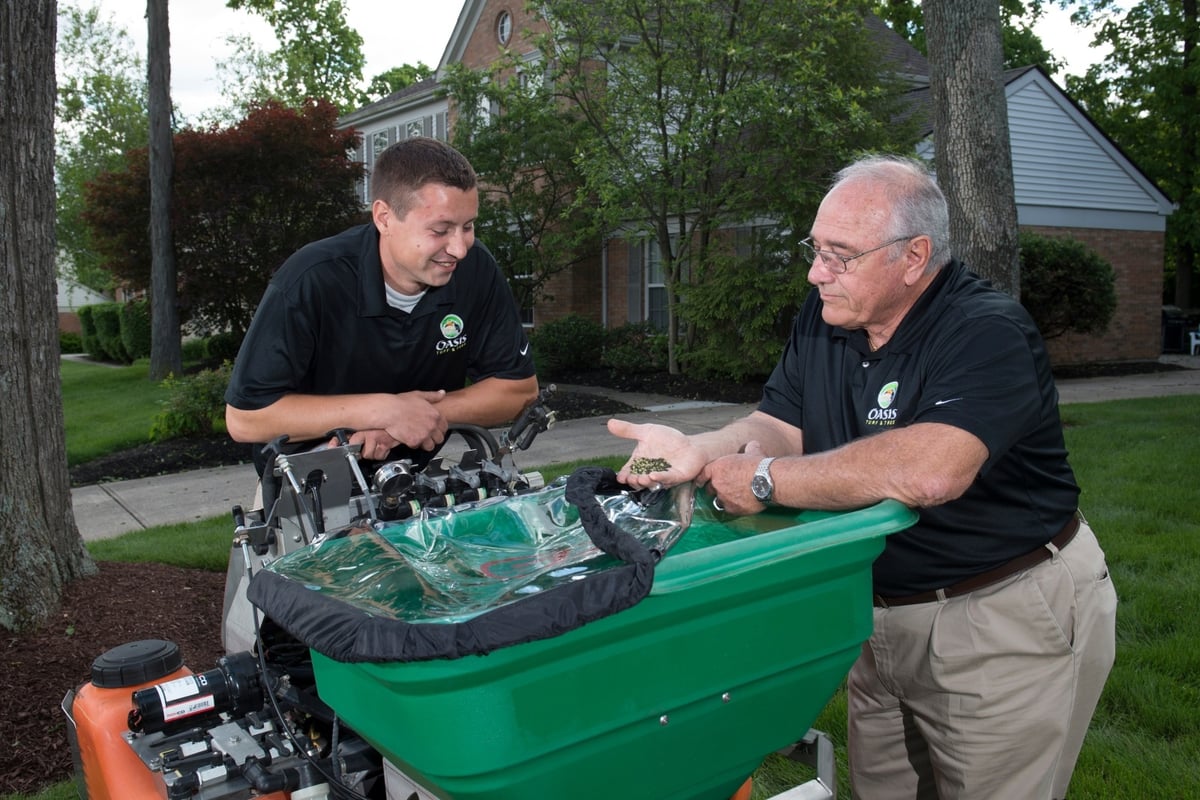 We want our team members to become industry certified and we make a big deal about it when they do. We print their plaque on glass and we mount those on the wall in our office to show them off proudly.
It's important to note that passing this industry test is no small feat. This test is a lot like taking a 300 level college course. It was created and is overseen by the National Association of Landscape Professionals (NALP), our national association, an organization of which Oasis Turf & Tree is a member.
We feel it's important to be part of a greater professional community at large—a group that promotes and encourages education just as we do.The industry certification test is not easy and in order to pass. According to the NALP, here are the two sections and what's covered.
Exam 1: Turfgrass identification, establishment and renovation; watering plants; fertilization and liming, mowing, thatch management, aeration and irrigation.

Exam 2: Pest management, weed management, turfgrass diseases, identification and management of insect pest, pesticides and safety, pesticide and fertilizer application, equipment and calibration.
To pass this, it requires dedication to studying. But that's also something we support.
The preparation can be as in depth or as brief as each individual needs. Some folks who have been in the industry a long time find they already know a lot of the information, even if they've never taken the test.
But others need time to self study. We provide a quiet space in the office and a bookshelf full of books for team members who want to use downtime to prepare. We also have practice tests that we can give so that team members can gauge whether they truly feel prepared.
Financial Incentive
In addition to supporting education, Oasis Turf & Tree also offers financial support to team members who want to become industry certified.
Team members pay for the test out of pocket but are reimbursed when they pass. This is something that a lot of lawn care companies would never do. In fact, it's probably fair to say that many companies are likely afraid to help their team members get their licenses because they're creating a more qualified, better educated individual—and they worry what that could mean.
For one, they worry that helping lawn care technicians to become certified could mean losing them to a better-paying or higher caliber company. But they also worry it could mean they have to pay their own employees more money. Companies that are simply out to hire cheap labor don't want to create more qualified employees that should be paid better.
At Oasis, we not only reimburse team members for taking the test, but we give them a pay raise when they pass.
At Oasis, we offer a guaranteed base pay rate of $15 per hour.
That increases to $16.50 per hour when licensed and to $18 an hour when NALP certified.
In addition, lawn care technicians also get paid based on their production, earning a percentage of their daily revenue. We do have some technicians who really hustle and make $20 to $30 an hour. But even if you aren't hitting those percentages, you can't make less than $15 an hour.
Why We Love Industry Certified Lawn Care Technicians
Chances are, if you're someone who is interested in lawn care careers (not just a lawn care "job"), then you know that becoming industry certified is a way to advance yourself and your professional career. It's something that will help you personally.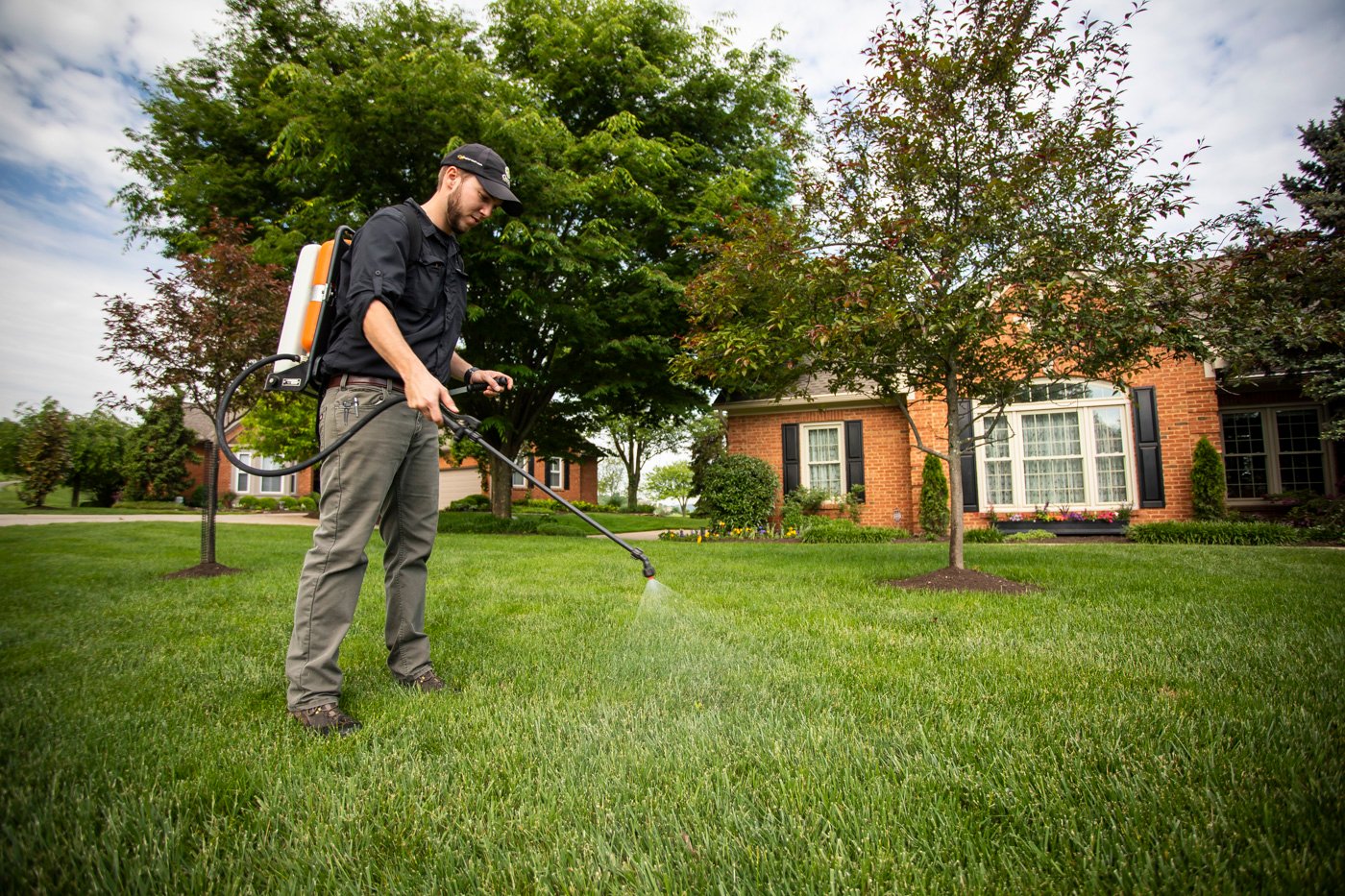 At Oasis Turf & Tree, we really do care about making our team members better for themselves and for their professional lives. Of course, our customers benefit, too and this is certainly another reason why we encourage it.
We want our customers to know that we are a resource and that we have the solutions to the problems that they may experience . Along with that, we want to be able to answer any question that you may ask. Being that type of resource comes down to being educated in the first place.
When our team members take the time to become better educated, they have a wealth of knowledge about how they can help your lawn. Sometimes it's just small tweaks or adjustments to what we're already doing, but they can go a long way in making a really big impact. Those "tweaks" are coming from a place of knowledge and education.
Currently, about a third of our employees are already Industry Certified Lawn Care technicians and we're always working toward growing that number.
Just like we love to proudly display the names of these individuals on our wall, we want to share their names here in this article.
Nate Wickemeyer

David Lee

Matt Lawrence

Chip Marksberry

Adam Fintak

Jeff Murphy

Chance Prewitt

Keith Hayes

Trevor Sora

Jacob Adams
These may be lawn care professionals that you already know from them working on your property—or that we look forward to you getting to know if you choose Oasis Turf & Tree for your lawn care needs.
Or, if you're someone looking for lawn care careers, then we look forward to your name being added to this list!
The Oasis Difference
The bottom line is that we know our focus on education and training helps to set Oasis Turf & Tree apart. We know this because so many of our team members have come from other lawn care services in Cincinnati, Dayton, OH, and Northern KY and said they've never received the level of training we offer—or support that we provide for learning and growing.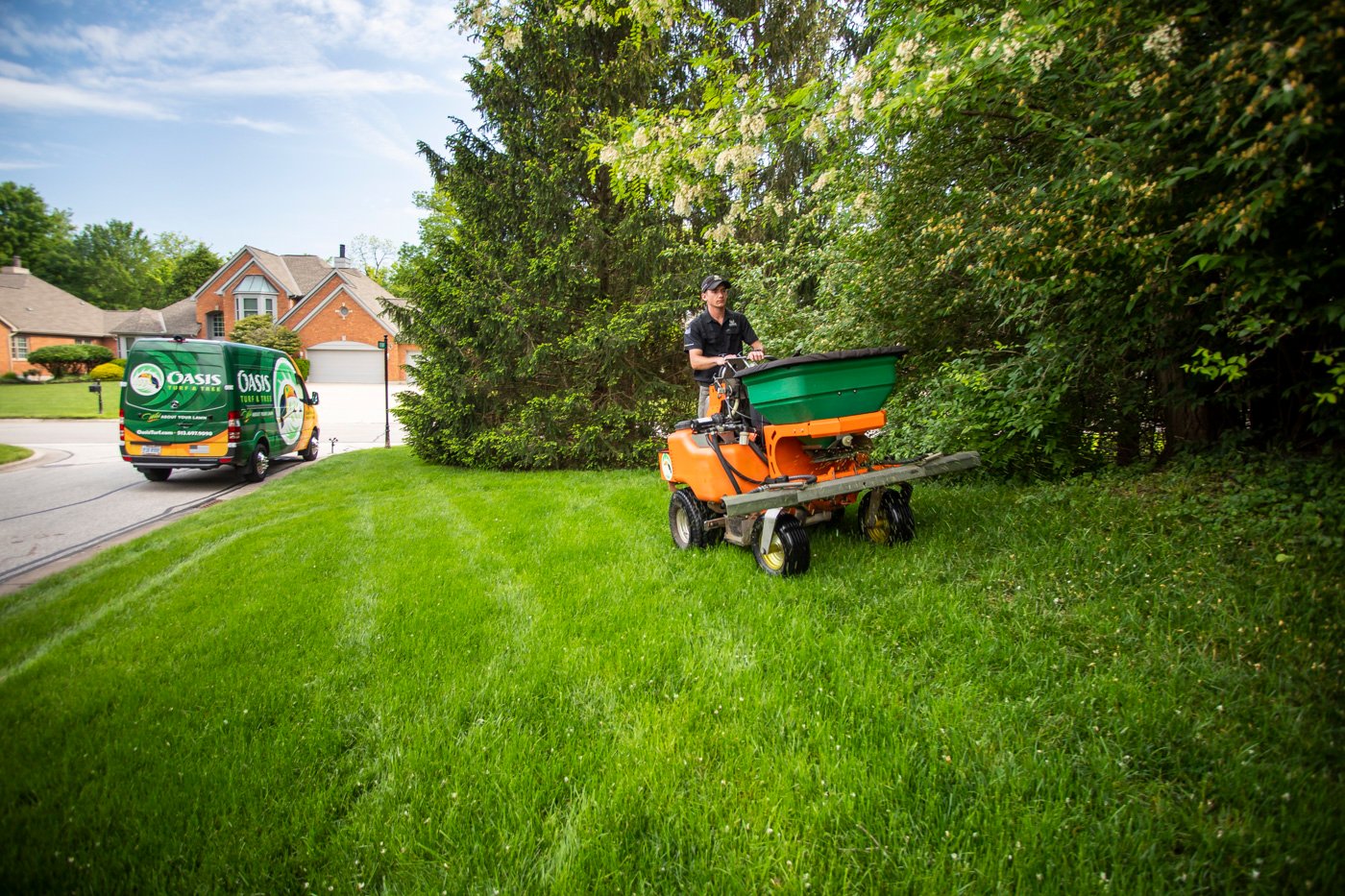 Most have told us they received a half-day of training at best.
But we believe it's more than just a job here at Oasis—it's about building a career. With that comes being as knowledgeable as we can be for our customers. You can count on us to do whatever it takes to achieve those goals.
Are you looking for a lawn care technician role where you can climb the career ladder? You can find out more about a career with Oasis on our website along with the job listings we have available.
Or, are you a potential customer and want to learn more about professional lawn care services for your Cincinnati, Dayton, Ohio or Northern Kentucky lawn? Request your quote, choose the lawn care program that's right for you, and then sit back and relax as the pros help you get your lawn in great shape!