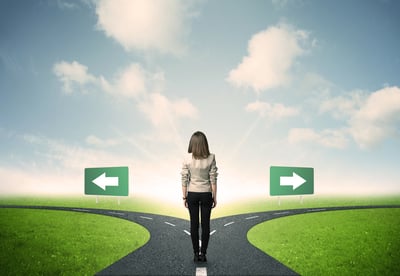 Finding a lawn care company seems as though it should be a relatively simple process. But with the vast number of options out there, it can quickly become complicated. As you go online and begin your research you'll come across not only local lawn care companies, but also third-party, lead-generating sites (like Angie's List) which will throw even more possibilities your way.
This can muddy the waters as you're not sure by what criteria these companies are showing up in search results and whether or not they're a good fit for you. The last thing you want to do is make the wrong choice.
There's no doubt the process can be overwhelming, but narrowing it down to companies that truly are a good fit for your lawn means getting a solid grasp on what's really "out there." That means having a better understanding of the tools you're using to search for lawn care in Cincinnati, OH as well as some of the sites you may come across in the process.
Here are a few important things you should know.
What is
Lawn Love Cincinnati
?
If you've been searching for Cincinnati, OH lawn care, then you may have come across Lawn Love in Cincinnati, OH, which, on the surface, appears to be another lawn care company in our area. The website includes a list of services they offer and allows you to enter information in order to receive a quote.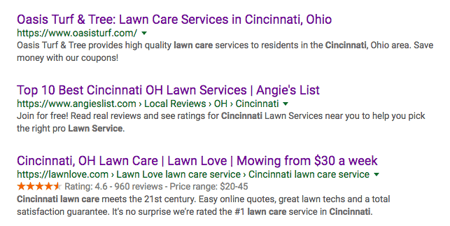 What you may be surprised to learn is that Lawn Love Cincinnati is not a lawn care company at all—at least not in the traditional sense.
They are a third-party service provider. That means, if you call them for lawn care for your Cincinnati, OH home, they will find a local company to do the work. This business model should make you question what you're getting.
Why?
Well, it's a lot like paying a big box store to install a carpet or to do a plumbing job for you. They're not actually the ones doing the work, they're just subcontracting it out. And while that might be okay, there's really no way to know what you're going to end up with. You can't compare what their service is like with another user because they send out different contractors to every job. Wouldn't you rather work with someone who has built a reputation in the community for a long time? That is, a company where you know what you're getting—one where you can actually compare reviews from others in the community?
On top of that, Lawn Love Cincinnati appears to cost more than a lot of Cincinnati, OH lawn care providers. From other users, we have found their quotes can sometimes tend to be high. This is likely because they not only need to pay their subcontractors, but they need to make some profit themselves. So, you could be paying more and not knowing what you're getting. This should definitely raise some red flags.
Using Third-Party Sites to Find
Cincinnati, OH Lawn Care
Of course, Lawn Love is not the only third-party site out there, though it appears to be the only one we know of that has disguised itself as an actual lawn care company in the region. Using other third-party sites such as Angie's List for Cincinnati, OH lawn care research is certainly an option.
Angie's List is a lead generating site, so if you go there and search for lawn care in Cincinnati, OH, you're going to get a list of possible companies, including what's said to be "the top 10 best Cincinnati OH Lawn Services." While you can generate a company list this way, you should question the criteria by which these companies are selected and plan to research them further. Typically companies are sorted by rating but there are no detailed comparisons of them. Reviews are helpful but ultimately only one way to validate a provider (certainly not the only way).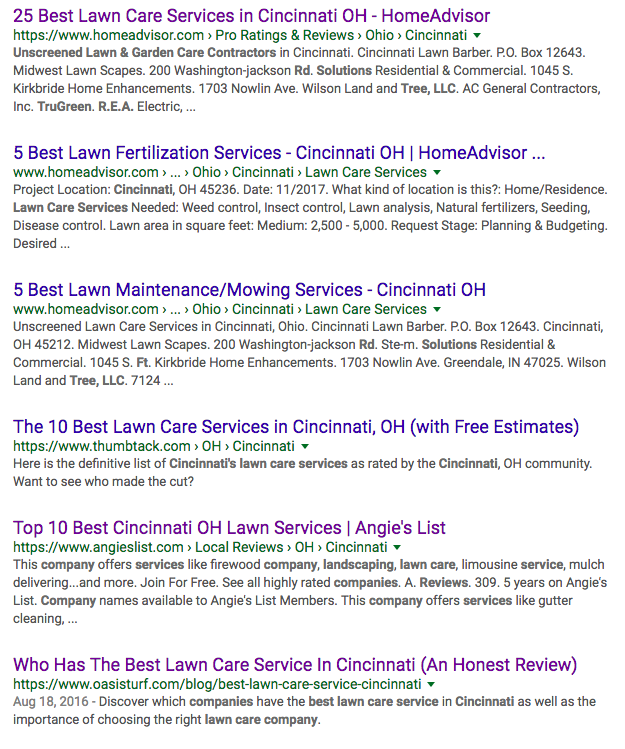 A site like Angie's List is a fine place to begin the research process as long as you're aware that it's via a website in which companies can pay a fee in order to advertise and receive more leads. That's not necessarily a bad thing, just something you should be aware of as you start to explore your options. A company that pops up first in your search isn't necessarily the most qualified but may have paid money to rank higher on your search list.
Similarly, HomeAdvisor will likely come into your search, including their list of the 25 best lawn care services in Cincinnati, OH. HomeAdvisor is similar to Angie's List as it's a third-party lead generating site. In fact, Angie's List was recently acquired by the parent company of HomeAdvisor, though they've continued to operate as separate sites.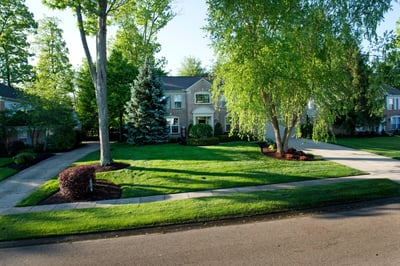 While the two are similar, HomeAdvisor is much more of a marketing machine. They charge companies for lead generation, sending out your information to more than one service provider at a time. From there, it's a mad dash for the service provider to be the first one to contact you. That means that as the customer, you're not necessarily being contacted by the most reputable company or the one that is the best fit for your needs. You're being contacted by the first company to get to that lead and very likely more than one company at a time.
Since anyone can pay to show up in your search results (if they have the money) this could include some companies who never would have made it onto your researched list.
Knowing What You're Getting with
Cincinnati, OH Lawn Care
As if choosing a lawn care company wasn't overwhelming enough, these third-party sites can certainly confuse the process even more. But they don't have to. Understanding what you're getting will help make you an educated consumer and ultimately help you to choose wisely.
Aside from Lawn Love (which lacks transparency in its business model of being disguised as a lawn care company), third-party sites are not a bad thing—as long as you know what they are and how to use them. Think of them as a tool in your toolbox that can help you to find some of the companies you might want to further research.
Once you have a list of companies you're considering, plan to look at other review sites such as Google or even Facebook and read through all of the comments. You should also research the companies that you're considering via their own websites and compare their lawn care programs. Look to see that these companies are constantly providing rich resources and fresh content that help you understand lawn care better. Are they going to be a helpful guide in the process of ultimately having a better lawn?
Making the Best Decision for your Lawn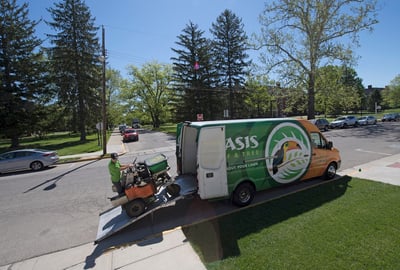 While there's a real emphasis on "speed" these days whether it's the mad rush to be the first lawn care company to call you or a site like Love Lawn that gets you a quick quote but, then farms the work out, there's an obvious downside to choosing lawn care hastily.
When you just choose the first company that comes your way, you risk wasting money on lawn care that doesn't work. Plus, you may wind up back at square one and have to start the research process all over again if you're unhappy with the company you chose.
Instead, you can be a smart consumer and refuse to opt for what's quickest or easiest. You can compile as much information as possible in order to make an informed decision and choose the best company based on your research. By choosing to be an educated consumer, you will wind up with exactly what you wanted from the start— a lawn that is healthy and green and a lawn care company that you can trust to continue delivering those results.
If you're ready to work with with a reputable, long-term company and want to learn more about the lawn care programs we offer for your Cincinnati, Dayton, Ohio, or Northern Kentucky home, request a quote, then sit back and relax as you get the reliable service that you're really after.