Life is made up of an infinite number of choices—and that's a good thing. Whether it's choosing where you'll eat lunch, who you'll buy a car from, or what hotel you'll stay at on your next trip, the choices that you make, both big and small, are important.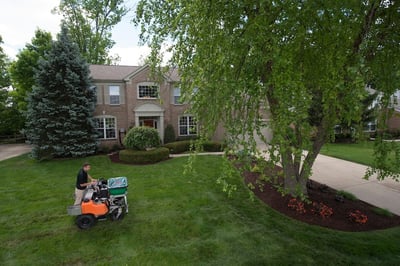 It's no different when it comes to choosing a lawn care company in Cincinnati or Dayton, OH. With a variety of different lawn care companies to choose from, you'll have to put in some time to research what's out there and make a wise decision—because your choice is important.
After all, it could be the difference between conveniently ending up with a healthy, thriving lawn or winding up with subpar results including a frustrating customer experience.
While you'll likely come across a number of different names, one that we're sure you'll see is Weedman. Weedman Cincinnati OH and Weedman Dayton Ohio are two local branches of an international franchise company. Since we suspect it's one of the lawn care companies you might be researching, we did a little bit of the legwork for you.
Weedman vs. Oasis Turf & Tree
Weedman Cincinnati OH and Weedman Dayton Ohio are two of 13 different branch locations in Ohio listed on the Weedman website. There is also a second Cincinnati location, known as Weedman Northern Kentucky, so it's a little confusing, as these all appear to be separately operated.
While Weedman is a national franchise, each local franchisee operates on its own, which means there may be differences from branch to branch. Though you'll find consistency in terms of their website and their marketing materials (as this is all done on a national level), when it comes to how each branch performs, there isn't necessarily any rigid compliance from one to the next. This means that your experience at Weedman Cincinnati could be potentially different from that at Weedman Dayton, or other locations across North America.
The Weedman franchise got its start in Canada in 1970 and began franchising there in 1976. In 1996, Weed Man expanded into the United States. The website says that Weedman "features over 500 unit territories servicing over 400,000 customers."
This is a key difference between Weedman and Oasis. At Oasis Turf & Tree, our only focus is on Cincinnati and Dayton, OH as well as nearby Northern Kentucky. We don't have 500 branches with differing experiences. What you see is what you get.
As a local, family-owned business, we take a highly customized approach to lawn care. We're also committed to the area. Our team not only works here but lives here, too. That means they deal with many of the same lawn care issues you do and they understand your needs on a very personal level. We care about the people and their lawns in this community because we're part of this community.
With lawn care franchises, the way it usually works is that local landscape companies purchase them in order to obtain a geographic territory. But sometimes that creates the possibility that they wind up selling them off to another business owner or even suddenly closing up shop with no warning to the public. There's potential instability and inconsistency to be aware of.
Comparing Online Reviews
Online reviews are naturally a place to turn to compare lawn care companies. It can help give you a sense of what other customers think of their service and their results.
To give you a sense of some comparison, let's look at reviews for both Weedman and Oasis on some popular review sites. Please note that we could not locate review information on Weedman Dayton Ohio. Given the proximity of the locations, it's possible that some customers who used that branch may have actually reviewed the Cincinnati branch.
As you can see, there is a clear distinction in both the quantity and quality of reviews of each lawn care company.
Program Comparisons
In comparing these two lawn care companies, you'll also want to look at the services offered. Admittedly, this can be challenging when a company's website features vague information. Browsing through the branch websites for Weedman would make it appear as though they all offer the same lawn care program, but it's not clearly defined.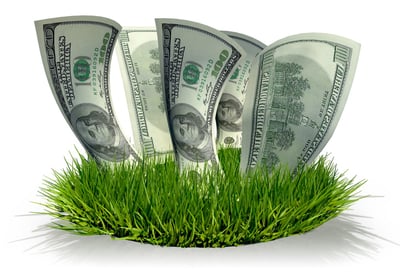 Anecdotally, we have heard from customers that Weedman uses tough weeds like nutsedge and violets as an upsell. If that's truly the case, that's a big difference between Oasis and Weedman, as we do not upsell important services even though this is how a lot of companies sell lawn care—with a la carte services that you have to add on later once you realize you need them. This is an important point to research as you explore your options.
At Oasis Turf & Tree, we believe in including everything that is typically needed from the onset. We don't like to play a bait-and-switch game and we're very straightforward with what our three tiers of lawn care programs include. In fact, the only difference in jumping from one level to the next is adding aeration and overseeding to what's already included.
In terms of our lawn care program as a whole, we have a thorough process with frequent quality audits and a lot of ongoing training to ensure that you get consistent and reliable results.
Each visit of each lawn care program option includes:
Custom blended fertilizers that naturally build the health of your soil

Weed control that includes multiple products designed to take on tough weeds

Full lawn check-up and evaluation to check for concerns before they become a problem

Personalized communication directly with your technician

Clean up where we blow off driveways and walkways after each application

Proactive communication and follow-through to provide you with the highest level of service

Free service calls so you don't have to wait until the next visit to get your questions answered

Plus….the biggest difference….
The Difference is in the Health of Your Soil
You'll also find that our focus on soil health with custom blended fertilizers helps promote the success of our lawn care program as a whole.
This includes an organic-based product as well as bionutritional materials so that your lawn's soil is getting what it needs to help it thrive. Soil health is the secret to an amazing lawn that a lot of other companies fail to focus on.
Making Your Lawn Care Decision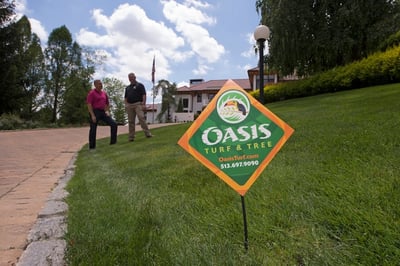 We understand that it's important to you that you choose wisely when selecting a lawn care company to take care of your property. After all, you want to end up with the best possible results and experience for your investment. The last thing that you want is to end up back at the drawing board and trying to find a new lawn care company because you were unhappy. You want this research process to be a "once-and-done effort" and you deserve to be happy with the company that you choose.
By putting in some time to understand what you're getting, you can feel confident that you're making a wise choice. In the end, that will mean not only getting the results that you desire but also working with a company that is reliable, honest, and truly cares about you and your property. By finding that, you'll know your set for the long-term.
If you'd like to learn more about the lawn care programs we offer in Dayton, OH, Cincinnati, and Northern Kentucky, request your quote, help us find the right program for you, then sit back and relax knowing that you've made a wise choice.