If you have not been happy with your lawn care service, you might be thinking about taking the leap to switch lawn care companies. One of the most common reasons that we hear people make that switch is a lack of follow-through. A company might say they're doing something…and never actually do it. Or, perhaps they aren't easily reachable.

In some worst-case scenarios, we've heard of homeowners being billed for a service they never even received.

These are good reasons to cancel a lawn service…but what's actually involved in doing that?

While it should be simple, some lawn care companies make it difficult to cancel or will actually use that time to hit you with sneaky marketing ploys to try and keep your business. Because we've seen some of our (now) customers have to jump through a lot of hoops and put up with a lot of frustration, we've written this article on how to effectively cancel a lawn service.

If you take these important steps, you'll avoid hassles and headaches.
#1: Choose a New Lawn Care Service
Before you actually go ahead and cancel a lawn service, you should have a new company lined up, particularly if it's close to the start of the season (or maybe even in the middle of it). You just want to avoid downtime where your lawn might be missing important treatments.

If it's the off-season, you obviously have a bit more time.
Take some time to research the lawn care companies that you are considering before you choose a new lawn care service. You don't want to end up with more of the same problems.

As you do your research and narrow down your choices of lawn care services in Cincinnati, Dayton, OH, and Northern Kentucky, you'll likely want to call the lawn care companies you're considering. Simply by talking to a salesperson you'll likely get a sense of what the company is like.

Are they pushy? Are they knowledgeable? Even some of the most basic questions about their services will likely lead you to get a feel for the company culture.

Sometimes getting on the phone with a company can feel daunting. You might not know what to ask or what to expect out of the call. To make the process a bit easier, we've created some important talking points. In addition to discussing the specifics that are important to you, be prepared to ask some telling questions. Going through these questions with a lawn company you're considering will provide you with helpful insight.
Ask these questions when choosing a lawn care company:
What kind of fertilizers do you use, and how will you help the health of my lawn's soil?
How do you address weeds that are harder to control?
What specific treatments are included on each of your lawn care visits?
How will you address the specific challenges I've had with my lawn?
What is your guarantee?
Where can I see examples of your work in my area?
What does your company do in regard to the ongoing training of your team?
In what ways will your company communicate with me?
Do you offer convenient payment options?
Asking most of those questions gives you a point of reference if you are in fact comparing lawn care companies fairly. Pay attention to whether the sales representative sounds knowledgeable or whether it feels like they're just telling you what you want to hear. It's fine if you don't have all of the answers yourself, you can still tell a lot by how concisely and specifically the representative answers your questions.
#2: Call to Cancel Your Lawn Service
Once you have a new lawn care company lined up, you'll want to go ahead and call to cancel. This is where things can sometimes get tricky. We've heard stories of lawn care companies acting in various ways when a client calls to cancel a lawn service.

One way is that they will say you are bound by a contract. It's important for you to know, even if you have pre-paid for services for the current year, your existing lawn care company is required to refund any remaining funds. You are not bound by a contract.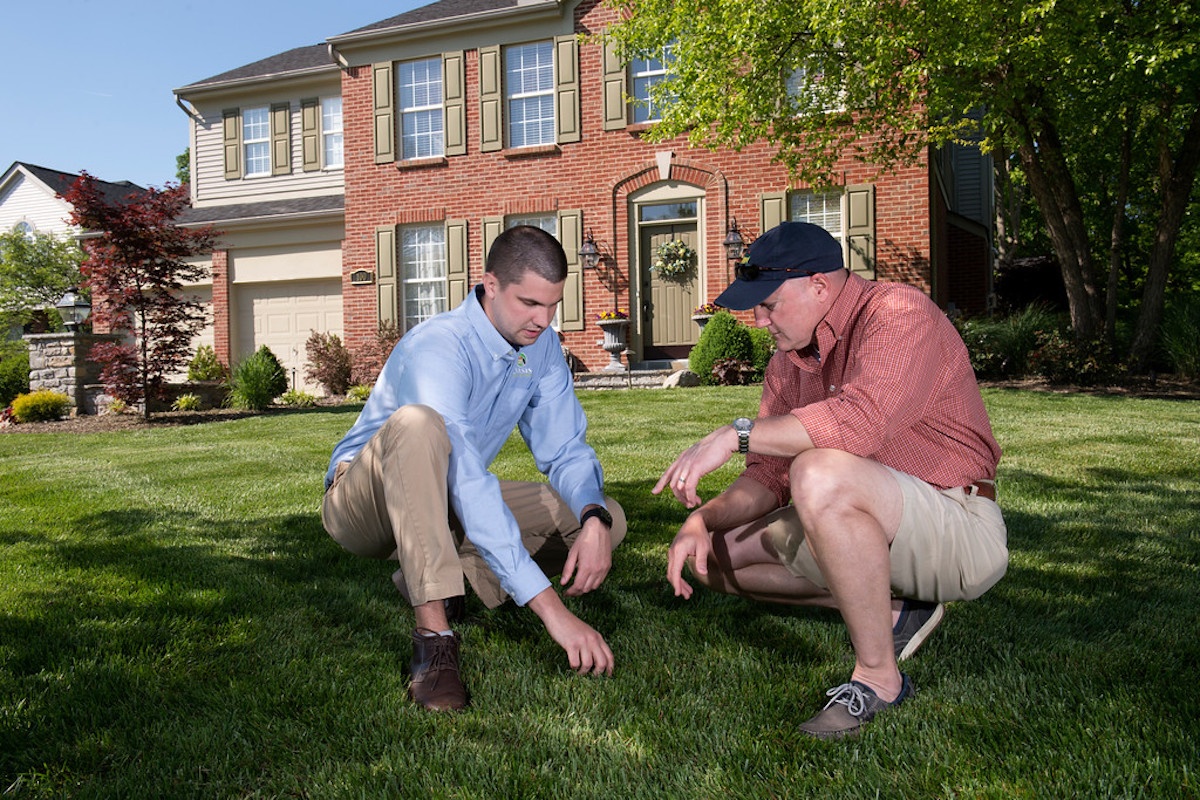 Another thing that lawn care companies will do when you call to cancel a lawn service is they will start throwing offers at you to try and keep your business.

Be leery of lawn care companies who are suddenly willing to drop their price just to keep you on board. Trust your instinct to cancel. If the service was subpar, it's not going to suddenly improve just because you've said you want to cancel and they've lowered their price. If anything, a lower price may only incentivize a commission-based technician to perform at an even lower standard. Plus, you must ask yourself: If they were able to offer that price all along, why didn't they?

Sadly, we've also heard of lawn care companies who simply ignore a request to cancel a lawn service. They'll just keep showing up and billing you! That's why you also need to follow through with the final point, below.
#3: Ask for Details from Your Cancellation and Follow up in Writing
Our final step in how to cancel a lawn service is to ask for a cancellation number and the name of the person you spoke with. Then, follow up that phone call with an email in which you clearly detail the time and date that you called to cancel, who you spoke with, and the cancellation number (if they provide one). This will make it very difficult for them to continue to show up as though nothing transpired.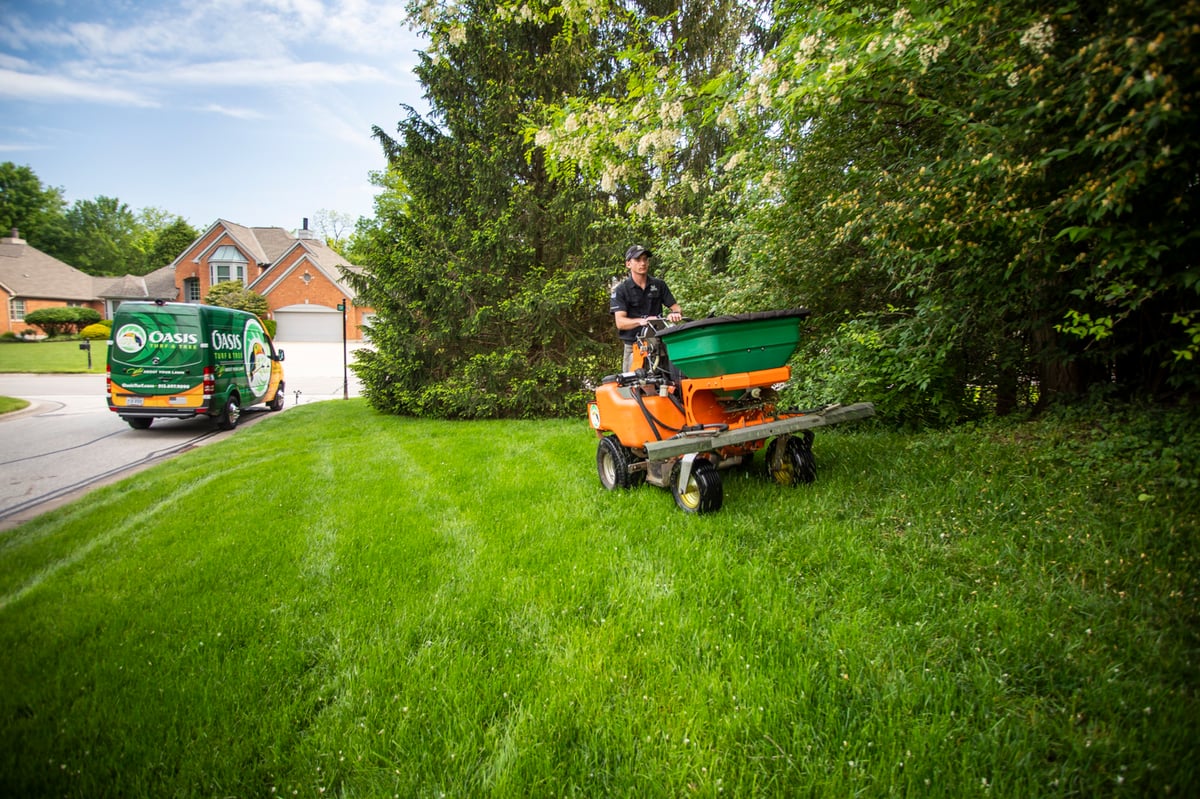 Be sure to keep a copy of that email on file so that you have written proof. We know that this seems excessive, but we've heard too many stories of lawn care companies trying to rip off homeowners by ignoring their requests to cancel. We want to make sure that you are covered and that you are not taken advantage of.
Your Wise Choice for Lawn Care Services in Cincinnati, Dayton, OH, and Northern Kentucky
At Oasis Turf & Tree, we care about seeing local homeowners like you get great service and results from their lawn care company. When companies pull cheap marketing ploys and tricks, it hurts our industry as a whole.

We put a strong emphasis on customer communication and satisfaction, which is why we have a long list of satisfied customers. Personalized communication with your technician is a top priority. We don't over promise like other companies that have likely let you down. We are transparent and honest about what you can expect.

If you are looking to choose a new lawn care service, we would love for you to consider Oasis. We can answer any questions that you might have before making the switch so that you can feel confident you're making the right choice. At the end of the day, we truly want to see homeowners like you able to let go of the worries and stress and get back to enjoying their lawns.

Want to learn more about professional lawn care services for your Cincinnati, Dayton, Ohio, or Northern Kentucky home? Request your quote, choose the lawn care program that's right for you, and then sit back and relax as the pros help you get the lawn of your dreams!