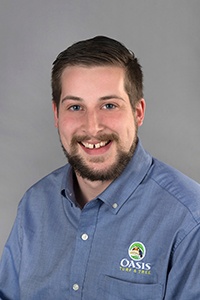 Before coming to work for Oasis Turf & Tree, Nate Wickemeyer was working for a pest control company—and prior to that had held several different jobs outside of the industry. But no matter where he found jobs and started working, history seemed to repeat itself again and again.
Nate says that he often felt like a "number" among many other employees and what he did never felt like it mattered. There was never any room for ideas and things were expected to be done one way—it was the company's way or the highway, Nate remarks.
"I often felt like a grunt," he adds. "If you had a suggestion for a better way to do something, or just an idea to throw out, it was made clear there was no place for that. There was no opportunity for your voice to be heard."
When Nate came upon information about Oasis on INDEED, he was frustrated and uncertain if he'd ever find a place to work that he could call home—that is, a place where he could stay for the long-term. But he decided to give Oasis a shot.
Being Heard
Upon joining the Oasis team, Nate quickly noticed a difference. One of his first thoughts: "This is how all companies ought to be run!"
"Your voice and your input are always heard," Nate continues. "In fact, Oasis urges all employees—whether they are brand-new or have been here a long time—to share their thoughts. If someone has a suggestion or an idea, it's listened to. That makes you feel like you're important and that you matter."
Nate, who has worked his way up to a service manager, says that he listens to the lawn care technicians he oversees the way he wishes he had been listened to in previous jobs before coming to Oasis.
"About once a month the service managers sit down and review the performance of our lawn care technicians and help set goals for them going forward," Nate adds. "I always end that review by asking, 'What can I do to help you perform better?' And I always ask for their input on ways we can continually improve. Their suggestions are always taken to heart."
A Place to Grow
When Nate started at Oasis, he started in sales. But he admits he was nervous. He'd never sold anything before. But he liked the idea of talking to people and educating them. He told the sales manager that even though he'd never done sales before—and he was admittedly nervous—that he'd give it his 100 percent.
He got the job and Nate says that he was given the tools he needed to succeed at it. Though he'd never been in sales before and acknowledges it was a scary prospect, he did well—and he liked it. But around 6 months into it, another opportunity came up to move over to the production side and become a lawn care technician.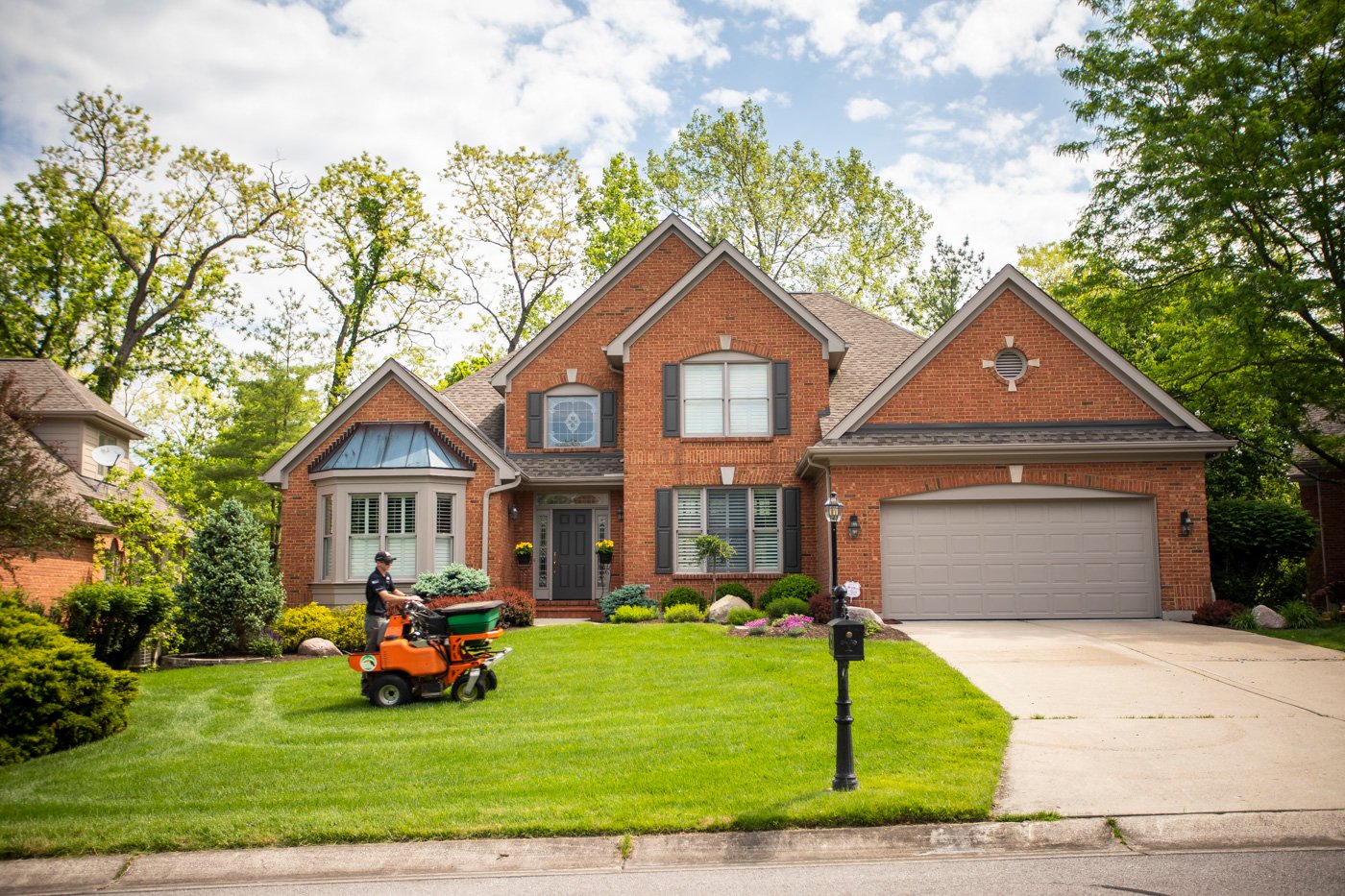 "I was a lawn care technician for 4 months and when the season ended, I was asked what my goals were," shares Nate. "I said that I wanted to go as far as I could with the company. I loved the idea of being a leader and getting to educate a team. I was promoted to service manager. This is currently my third season as service manager and I oversee a team of between 6 and 8 technicians. I have found it very fulfilling."
Nate expresses that being at a company where there is room to grow has been inspiring. He knows that if he shows the initiative and the drive, there will always be opportunities for advancement.
"One of the most frequent questions we get from potential new hires is whether there is room for advancement and the answer is a definite yes," Nate adds. "I am a testament to that."
Are You Ready for an Opportunity to Grow, Too?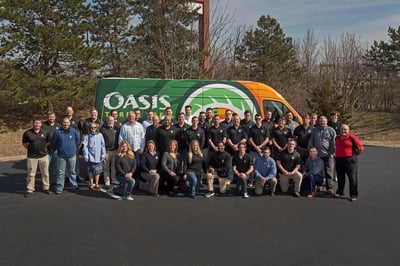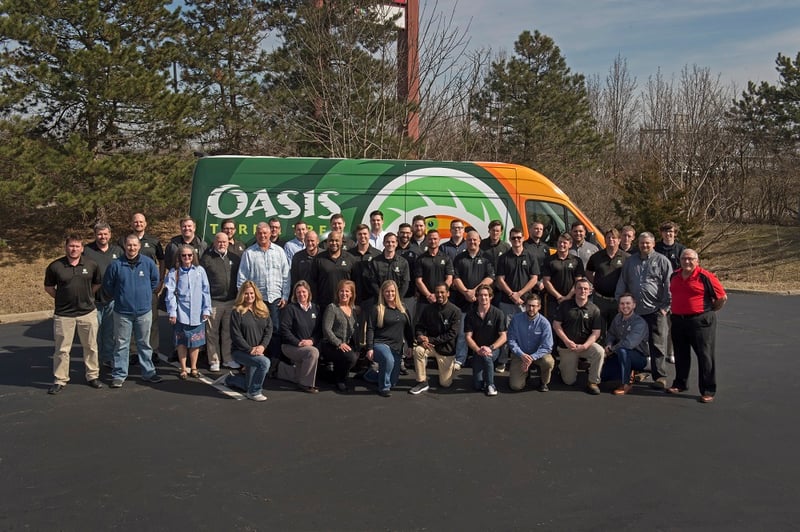 To others who have felt unheard, who have felt like just a "number," or have felt like there has been no room for growth, Nate says that there just may be the opportunity that you are looking for here at Oasis. Whether you are actively looking for lawn care jobs in Cincinnati, Dayton, OH or Northern Kentucky or you're possibly even coming from outside of the industry, if you have the initiative and the drive to work hard, there may be a home for you here.
Due to our rapid growth, we are always looking for hard-working individuals to fill lawn care technician jobs on our team.
Nate says that if you're someone looking for a place to grow, then Oasis just may be what you've been searching for.
"A lot of people are thinking about starting families, or they already have one, and they want a career—not just a job," he adds. "So, I share my story a lot. There is definitely room for growth here if you want it and you show the initiative. That's exactly what happened to me."
Looking for lawn care jobs in Cincinnati and Dayton, OH? Consider joining the Oasis Turf & Tree team and find out more about how you can become part of the family at a place where you'll be able to truly grow.