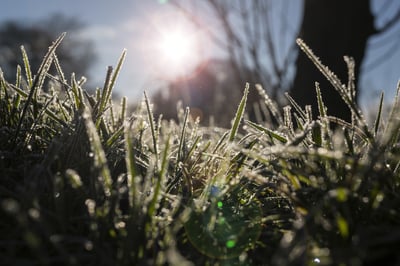 You want to do everything you can to ensure a healthy lawn. But what does your lawn need as the winter rolls around each year? If you handle your lawn care on your own, you might be struggling to understand whether you need winter lawn fertilizer (and what exactly it is for that matter).
And even if you have a professional lawn service in Cincinnati, Dayton, Ohio or Northern Kentucky handling your lawn care, you might be unsure as to whether they're trying to sell you on a service you don't actually need.
We know there are a lot of different messages and products out there and it can be confusing. That's exactly why we've put together this article that will help you to better understand what winter lawn treatment your lawn may need to thrive.
What is Lawn Winterizer?
That is the big question. You've certainly heard the term before, but you may not be sure what it means. Because the term is often used in product names and thrown around in different ways, the exact definition can vary depending on whom you talk to.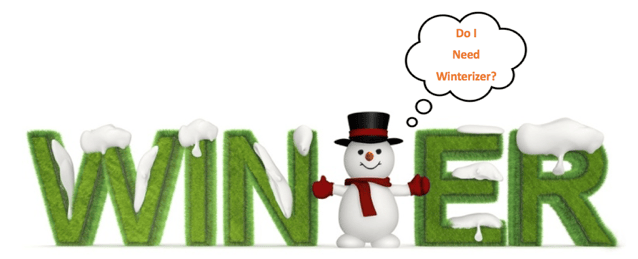 To set the record straight, lawn winterizer is a late fall fertilizer application that sets the foundation for the winter season, as well as next spring. This final application of fertilizer is a late fall lawn treatment, actually performed in late October through early December. It just happens to often have its name associated with winter as it's approaching.
The benefit of winterizer is that it will allow your lawn to take in the nutrients it really needs and store them until the spring. What a lot of people don't realize is that a late fall (or early winter) treatment is what helps your lawn to bounce back in early spring. That early color you see in a healthy lawn can be attributed to a winter lawn fertilizer.
Should I Apply
Winterizer Lawn Fertilizer
?
Unfortunately, this question does not have a simple "yes" or "no" answer because it really comes down to three important questions.
A lot of homeowners like to take a DIY approach to lawn care. Of course, going this route isn't exactly an easy feat without a background in lawn care. You go to your local big box store and you will see a lot of different bags with a lot of different messages. But you're not certain which product has the nutrients that your lawn really needs and you don't know the best timing to use each product. When you take a DIY approach, you might be left feeling uncertain about whether your lawn is truly getting what it needs to thrive.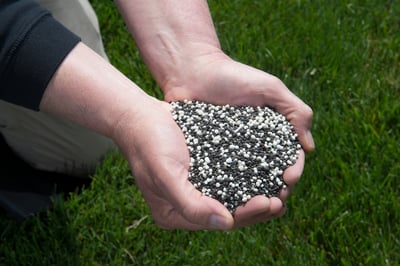 Taking the guesswork and the headaches out of lawn care is the best argument for hiring a professional lawn service in Cincinnati, and Dayton, OH or Northern Kentucky.
If you're using a professional, then you'd like to think that you don't have to worry about winter lawn fertilizer, because your lawn care professional is handling that for you. But that behooves the next question: does your lawn care provider offer a comprehensive program?
A lot of lawn care companies offer their services a la carte, allowing you to pick and choose various services throughout the year while others toss a bunch of add-ons at you throughout the year instead of giving your lawn what it really needs from the start.
But choosing a lawn care company that offers a truly comprehensive lawn care program, will ensure that your lawn is truly getting what it needs throughout the year. When you go this route, you do not need to worry about winter lawn fertilizer because you know your lawn care company is giving your lawn what it needs, regardless of the season.
Choosing a Comprehensive Lawn Care Program
While there is no doubt that a winter lawn fertilizer service, performed in the late fall, is incredibly important (arguably one of the most important fertilization treatments), it is ultimately just one piece of a comprehensive plan that is focused on ensuring your lawn always gets what it needs throughout the year.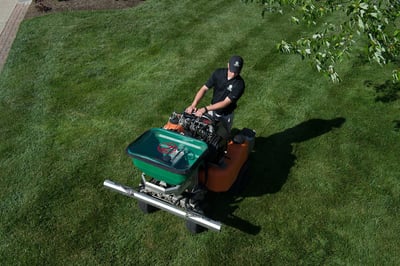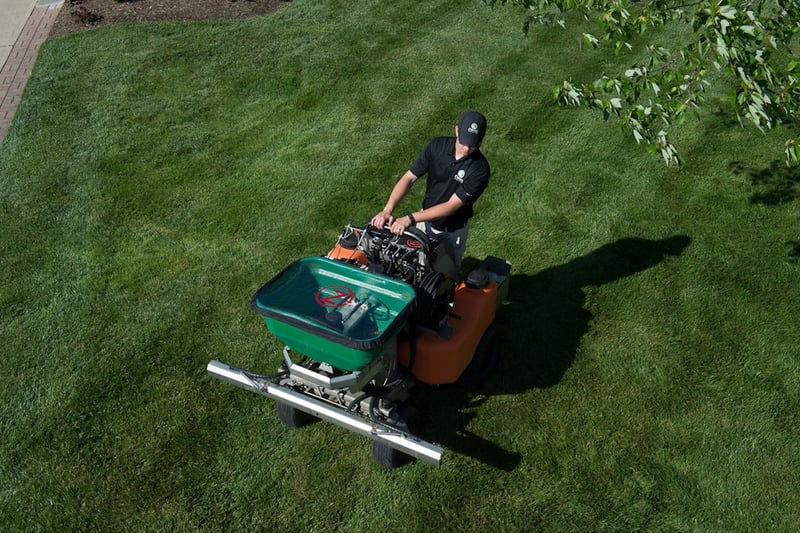 A healthy lawn requires a complex blend of nutrients and microbiology in order to truly thrive and working with a professional that can ensure each piece of the puzzle is coming together the way it should takes the guesswork and the headaches out of the process.
You could have a lawn that is dull, full of weeds and has spotty growth and find yourself wondering whether you—or your lawn care company—is somehow missing what it needs. Of, you can choose a lawn care company that you know has your best interest in mind because they aren't cutting any corners and they offer a truly comprehensive program.
At Oasis Turf & Tree, we can help take your lawn to its full potential, eliminating the guesswork and the hassles. You won't have to ask questions like: Do I need winter lawn fertilizer? Regardless of the season, you'll know that we've got you covered. In time, you'll see your lawn performing its best, and becoming the envy of the neighborhood, and you'll know you chose wisely.
If you're ready to stop the guess-work about whether your lawn is getting the treatments it needs, learn more about our comprehensive lawn care program for your Dayton, Ohio, Cincinnati, or Northern Kentucky home. Feel free to request a quote, then sit back and relax as enjoy your worry-free lawn.