Lawn Care for Cincinnati, Dayton Ohio & Northern Kentucky
Lawns are the canvas in which we create meaningful memories throughout the years of home ownership. They provide a serene environment where we play with kids and our pets. They frame our backyard oasis in which we escape from the hustle and bustle of busy life. And they welcome family and friends to a place in which we can connect.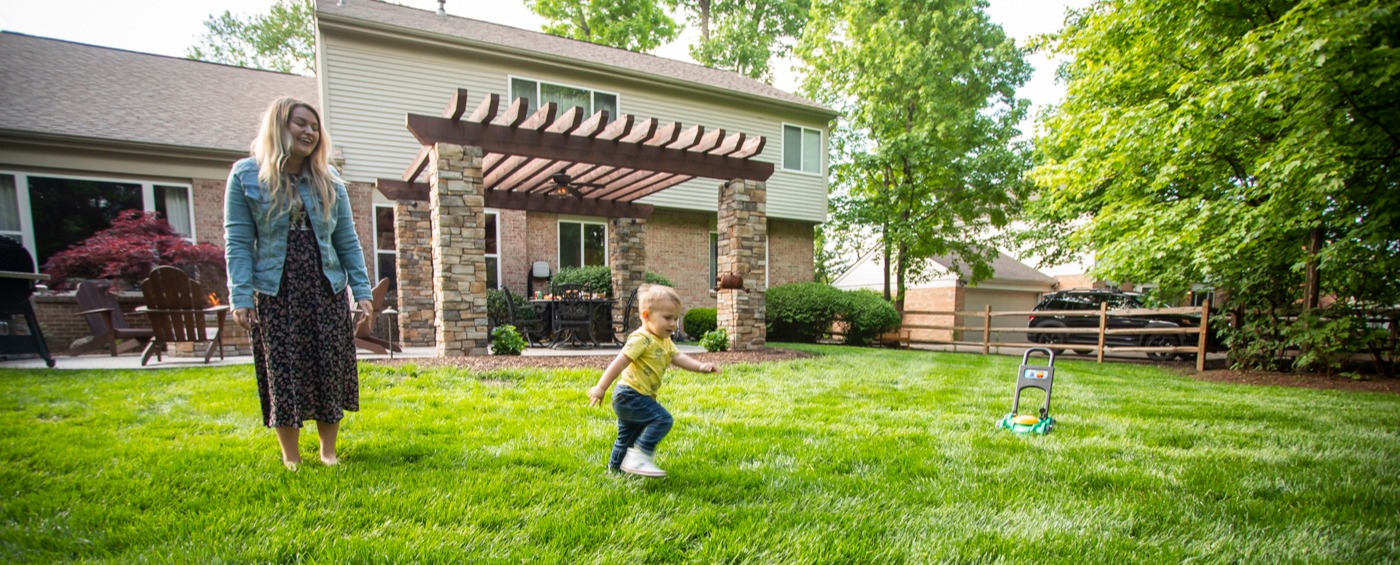 It's no surprise that homeowners love their lawns. The pursuit of a thick, weed-free, healthy lawn is one of the reasons so many people seek to not only hire a lawn care company in Cincinnati, Dayton OH or Northern Kentucky but find one they absolutely love.
Are All Lawn Care Companies in Cincinnati, Dayton Ohio and Northern Kentucky the Same?
We can confidently answer this with a resounding "NO!" While lawn care may seem like a fairly simple task that many lawn care companies provide, there are more differences in companies and approaches than you would think.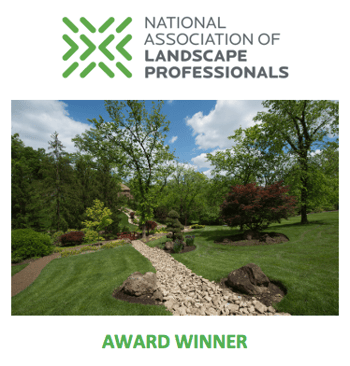 Year in and year out, most lawn care companies and DIY lawn care programs treat symptoms with temporary remedies. It's the same weeds and other problems, leaving you and your lawn caught in a vicious cycle of lawn care whack-a-mole.
However, here at Oasis Turf & Tree, we focus on not only treating the symptoms of a problematic lawn, we address the underlying issues that result from the unhealthy soil beneath.
Our environmentally-responsible approach adds safety for you and your family, all while creating a one of a kind customer service experience.
A lawn care program that focusses on improving soil health will cause your lawn to grow thicker, require less water, and build up natural defenses against turf diseases, environmental stresses and invaders like weeds and damaging insects. That's the kind of lawn that becomes the stage of life's great memories.
Oasis Turf & Tree
Lawn Care
Health Program
We provide our customers with 3 lawn care program options, each with 6 visits (2 spring, 2 summer, 2 fall, and some options also include an aeration). These lawn maintenance service visits tier their included and individual treatments.
Lawn Health Care Includes:
Bio-nutritional ingredients to promote better soil health

Organic-based fertilizers to improve color and turf density

Custom-tailored weed control for even the toughest weeds

Pre-emergent and post-emergent crabgrass control

Nutsedge control

Full-season guaranteed grub control

Surface-feeding insect control

Phosphorus treatments for new seed establishment
Additional Benefits:
Free service calls as needed

Responsive and accessible customer service

Conscientious lawn care experts

Detailed communication
Check out our lawn care program options to see which program is best for you! Or read more about the specific lawn care services we provide.
From our detailed 8-step process to our fair-shake guarantee, we start each service with the same goal in mind: bringing you the highest quality experience.