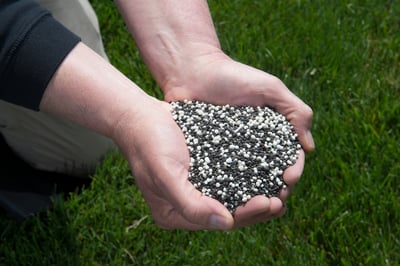 Are you looking for the secret to a spectacular lawn? That is, the secret that sports turf pros already know? You might think that this is confidential information that we wouldn't share, but the truth is, we talk about it a lot. If you've read any of our blog articles before or talked to one of our team members, then you might already be aware that the secret to a great lawn is soil health—which is accomplished by adding lawn bionutrition on a regular basis.
While we've talked about it before, we haven't gotten too in-depth with the details of what these lawn biostimulants are, how do they work, and why they matter. That's largely because we know not everyone cares about all of those scientific details—they just want to know that it works.
However, as more and more companies are beginning to throw around "bionutrition" and other buzzwords in their marketing efforts, we've found it increasingly necessary that we provide you with more detail so that you can tell the difference between a program that really makes a difference versus one that is purely a marketing gimmick.
That's why we've recently reached out and interviewed Bill Vogel, an agronomist and the CEO of Spring Valley, the company from which we purchase our bionutritional materials from. We asked Bill to help explain exactly what makes these products so valuable. Some of Spring Valley's other clients include many of the professional sports teams throughout the Midwest and they are the official fertilizer of the Green Bay Packers, which uses similar products to what Oasis uses, Bill tells us.
We've asked Bill to answer some specific questions so that we can help fill you in on what exactly lawn bionutrition is all about.
Are All Lawn Biostimulants Created Equal?
The short answer, says Bill, is "No." In fact, many of the products out there do very little to actually help the lawn.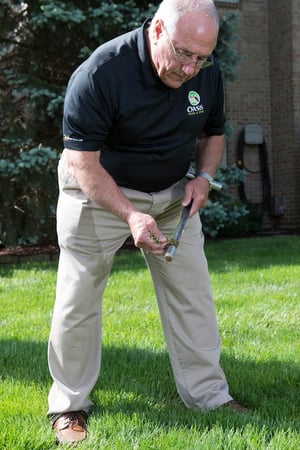 "I've been in this industry my entire life and we're seeing a lot of these lawn biostimulants come on the market but frankly, many of them are snake oils," he says. "So, you need to be cautious. We have done a lot of university trials and narrowed it down to products that really produce results. What we're looking for is overall plant health that produces a nice green and thick turf—and that's exactly what it does. We've used this product and repeatedly tested it for nearly 20 years and it has stood the test of time."
Bill says that a lot of companies tout that their product has "microbes," but he said that alone is not enough to make a product work great.
"You have to have the microbes that actually work well for what you're using them for," he adds. "There are other products on the market with lots of microbes that will do nothing for your lawn. Just because a product has microbes means nothing. It needs to be the right ones to truly build the soil health."
How Do Lawn Biostimulants Work?
Bill explains that everything starts with a "brewing process" in which the microorganisms in the product are fermented. When the product is added to soil, which already has a population of microorganisms living in it, these new ones will help activate what's there.
"The soil is alive and thriving with these microorganisms and that helps the roots to grow better," Bill explains. "This is because we're feeding them. The lawn biology helps the roots to better absorb plant nutrients. A lot of people fertilize plants to try to make the plant healthier but we're building a healthy soil because that's where it all begins."
Why Aren't More Companies (and Homeowners) Using Lawn Bionutrition?
The truth is, bionutritional materials are expensive. That's why Bill says their use hasn't caught on as quickly with homeowners. But he says that professional sports teams are more than willing to invest money into making their fields spectacular. And homeowners that want great results like that are starting to see the benefit.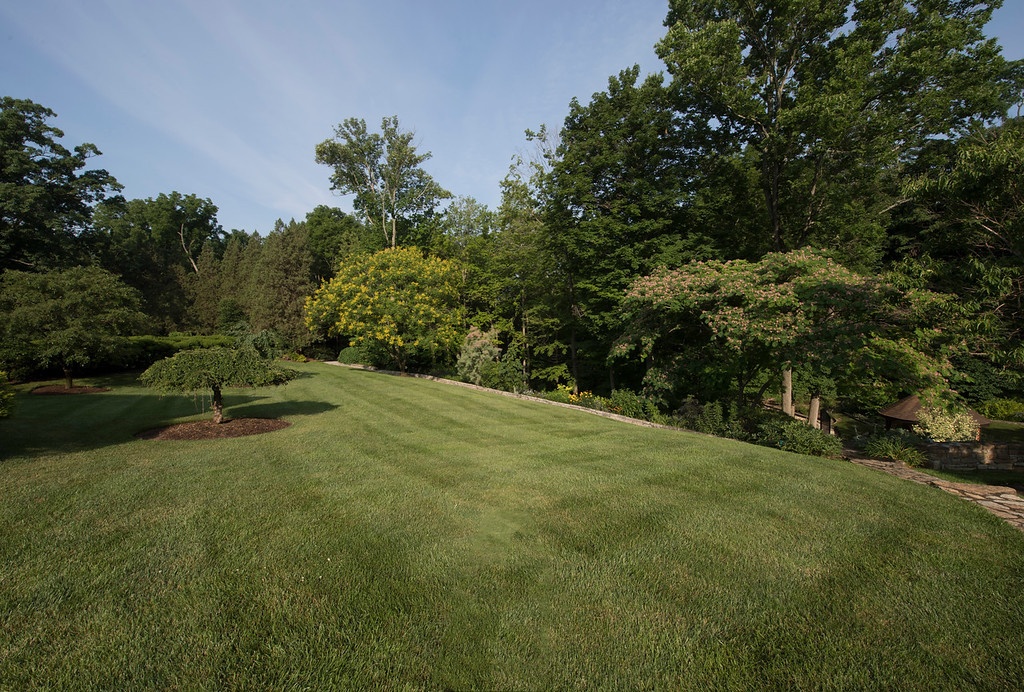 "Major NFL teams, colleges, and golf pros are using these products because they really do work," Bill says. "The residential market has moved slower because it's expensive. But it really does make a difference in turf quality and once homeowners see it, they're sold."
The cost is the same reason why more lawn care companies aren't investing in it as well. They might claim that they're using special products like "soil conditioners" or even "soil microbes" but the quality and effectiveness of the products really matter.
Unfortunately, many times these "special treatments" that some companies are marketing aren't even necessary.
Choosing a Lawn Care Company that Offers Beneficial Lawn Biology
Ultimately, it will be your challenge to weed through all of the marketing claims and gimmicks and find a lawn care company that offers a program that has truly beneficial lawn bionutrition. The fact is, not all products are created equal. It really comes down to choosing a company that offers products that are proven to work.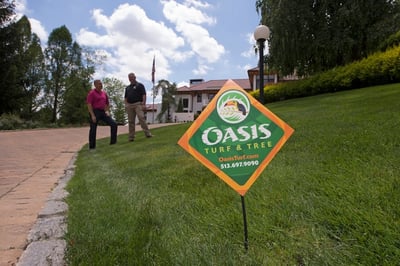 We understand that the science behind lawn biology can be detailed and maybe even more information than you need to know. But as we mentioned, we feel it is our responsibility to our local community to inform you about the misuse of some of these important terms so that you can make an educated decision about what's best for your lawn.
When we explain lawn bionutrition in more detail to people, they often tell us that it helps them to more clearly consider if paying a little more for this approach is their best move. Many savvy homeowners realize that doing the right thing to begin with means they will have less aggravation in the long run and see the lawn care results that they're truly after.
Whether you desire to understand the science behind the products or you just want to find a lawn care program that really works, we commend you for your dedication to investing wisely.
By choosing to work with Oasis, you can feel confident that we're staying on top of the latest research for you. That includes continuing to ensure that we're putting down the best products for the best possible results. You'll find the results will speak for themselves.
Are you ready to see what lawn bionutrition can do for you? If you'd like to learn more about the lawn care programs that we offer in Dayton, OH, Cincinnati, or Northern Kentucky request your quote, help us find the right program for you, then sit back and relax knowing you've made a wise choice.