Join the Oasis Team!
A Great Place to Work
Oasis Turf & Tree has built our business as the largest independently owned Lawn & Tree Care company in the area on the simple, but highly effective premise that happy, engaged team members lead to happy, loyal customers.
It sounds simple because it is, but it's a philosophy that makes Oasis a great place to work and a great service for our customers.
More Than Just a Job!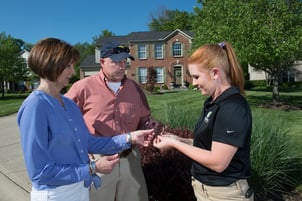 Our team members enjoy top pay for our industry, tremendous growth potential, an excellent working environment, and the rewarding feeling that comes with being truly valued and appreciated.
Most importantly, Oasis provides a unique, challenging, and supportive environment. By hiring on character over experience, and offering top-of-the-line training and ongoing support, we can help build upon your existing skill set or help you develop new skills if you're newer to our service industry.
If you're not having fun at work or enjoying the satisfaction of knowing that you're an important part of something big, we'd love to show you what we're all about.
Core Values
Whether it's how we treat our customers, team members or vendors, we subscribe to a core set of beliefs that drive each decision we make.
Our company is growing and doing so in a healthy manner. We carefully structure our company to serve our loyal customers, giving them the best possible experience we can and exceeding their expectations. Each team member, no matter what role, plays a valuable part in this goal.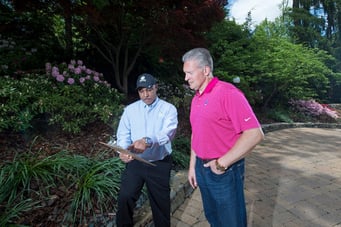 Follow the Golden Rule: Treat customers the way you would want to be treated if you were in their shoes. This also is applied to how each of our team treats one another as well. The only way to attract, develop, and keep great team members to accomplish great things is by caring for others around you.
Have an Attitude of Gratitude: Find the good in ALL things. Every day is greeted with new challenges both at the workplace and on the properties of our customers. Our company strives to develop a positive environment no matter what obstacles face us, and we purposefully express appreciation of one another.
Have Fun: While we're very serious about delivering outstanding results for our customers, we love laughing and having our team get to know one another better. We're all about creating a company culture where you will look forward to coming to work each day. If you have a job you enjoy, you'll never work another day in your life!
(RELATED READING: 10 Reasons Our Team Loves Working at Oasis Turf & Tree)
Open Positions
We are always looking for great talent! Below are the positions currently available. Feel free to click on any of the positions listed below for more details and to also send us your interest and contact info.
Now Hiring for These Postions: