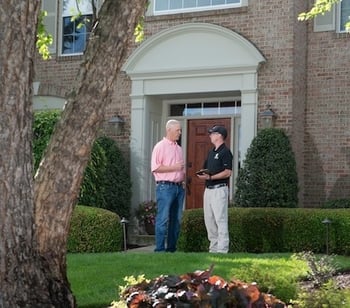 It's no surprise that sales often gets a bad rap. Most people can remember multiple times that they've had a bad experience with a salesperson. Unfortunately, this often comes down to the way that salespeople are trained. At some companies, it's all about making the sale and so often, it has nothing to do with providing good service.
Even the way that most sales jobs are presented may be misleading—the job is presented a certain way just to get people through the door. That sets the tone for a sneaky and slimy way of doing business.
It's a "say whatever it takes" kind of approach coming from upper management. They don't care how their salespeople do it, as long as they get the sale.
While that may be the norm, that's not how all green industry companies handle lawn care sales. At Oasis Turf & Tree, we are focused on helping our salespeople become experts so they can truly provide a service to our clients and help meet their needs.
Our Lawn Care Sales Process is about Solving Problems
One of the biggest differentiators in the way that we approach sales (as compared to other companies) is that our sales process is all about customer service. There's no doubt that there are plenty of companies that use gimmicks to reel customers in. But what we're trying to do is solve customer problems.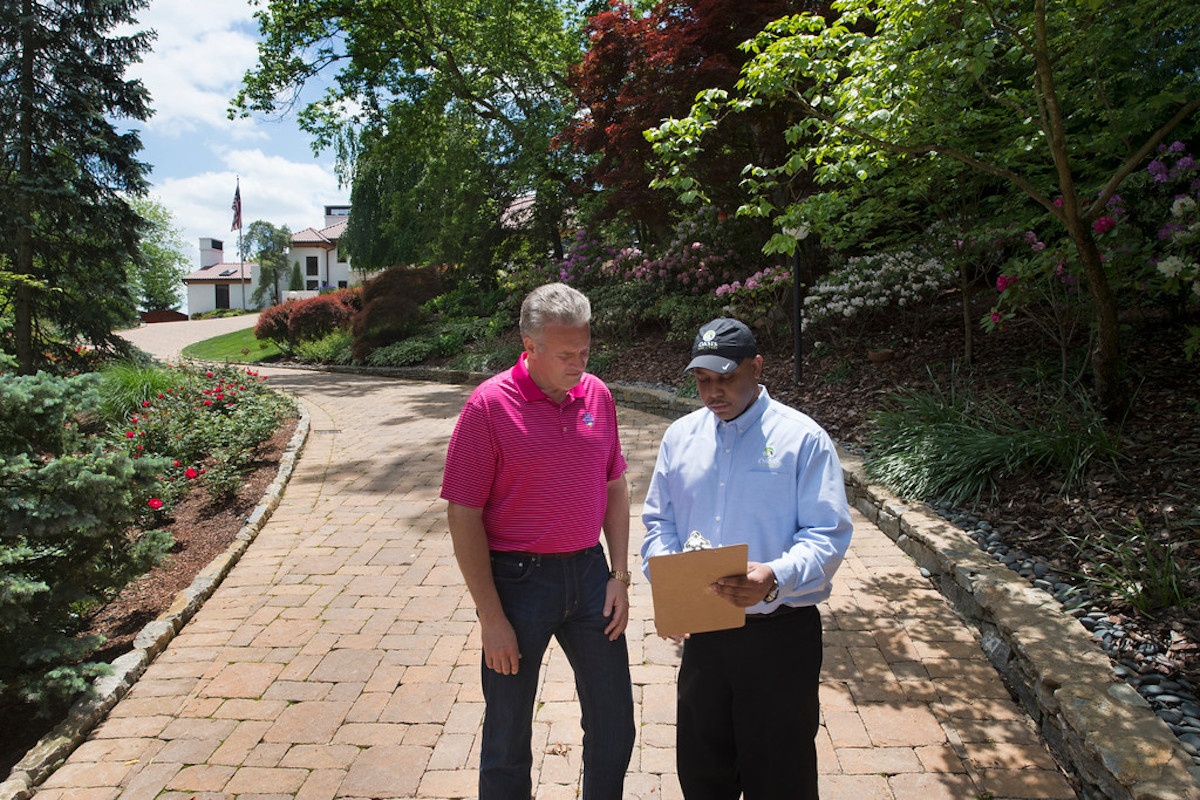 In order to do this, all of our sales team receives customer service training. We are focused on teaching them how to help people and how to make meaningful connections. They are trained on the customer's "journey" so that they really understand what homeowners in our region are experiencing. That leads them to better understand how they can help.
The sales team is taught to be empathetic and compassionate—not just push the sale.
We compensate our sales team for helping people.
Our Lawn Care Sales Team Receives Agronomic Training
When it comes to how our sales staff could truly come to understand what homeowners in our region want and need, we realized there was no better way to teach this than to show them. That's why we cross-train sales with our field staff. They actually go out and work on properties with our technicians in order to understand what's going on in the lawns that we service.
That alone is different than what other companies are doing. But we take it even further.
Our Lawn Care Sales Team is Licensed
Our sales team also attends different training opportunities put on by Ohio State University, including the Tri-State Green Industry Conference (GIC), an event that the entire Oasis team attends. We also participate in The Ohio State University's "Summer Field Day," which gives hands-on experience.
Lawn care sales team members are also encouraged to become licensed by the Ohio Department of Agriculture, which includes a pay increase from us.
They can even go a step farther and become licensed by the National Association of Landscape Professionals (NALP), which is yet another pay increase.
These opportunities are rarely provided to sales team members. After all, it takes an investment of time and money on the company's behalf, so licensing is usually reserved only for the technicians who are treating lawns.
But we believe that when our sales staff can understand and even diagnose issues on the phone, they are better able to provide customers with the proper services they need to help solve their problems. We even make investments in continuing education credits in order to keep licenses and certifications valid.
The fact is, we put our emphasis on solving real problems. We're not trying to manipulate customers. We're focused on understanding them and the best way to do that is through hands-on education and training.
This Isn't Just a Lawn Care Sales Approach
You're probably starting to get the impression that Oasis Turf & Tree does things differently than most companies. So it probably won't surprise you to hear that this isn't just how we approach sales.
It's how we approach business in general.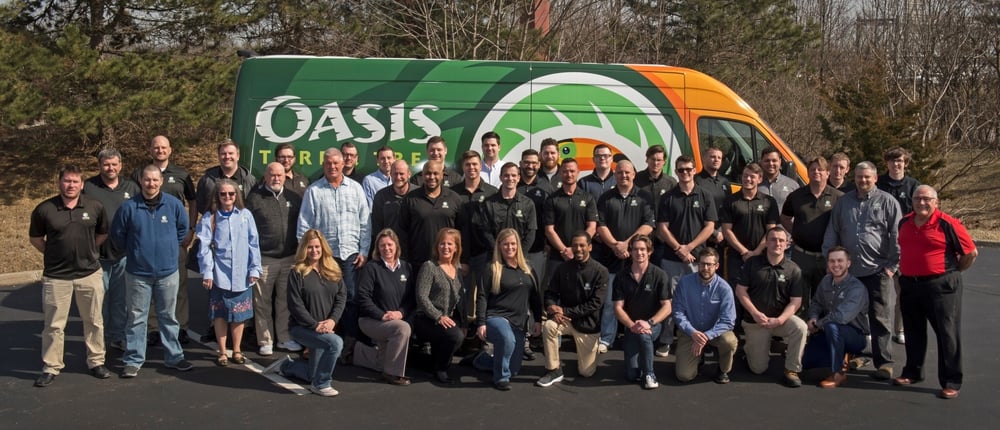 As a company, we believe in providing our collective staff a clear understanding of what the customer is struggling with and how we can help solve their problems. When we started this lawn care company, it was with the focus of how we can help people, not just how we can earn as much money as possible.
We've been so successful because we truly are helping people—and that really does start with the sales process.
The bottom line? When we train our sales staff, we put customer care at the forefront and that's something that our salespeople can feel good about. Every day, they know that they're doing something meaningful by helping take away our customers' worries.
Are you looking for a lawn care sales job where you can make a real difference? You can find out more about a career with Oasis on our website along with the job listings we have available.
Or, are you a potential customer and want to learn more about professional lawn care services for your Cincinnati, Dayton, Ohio or Northern Kentucky lawn? Request your quote, choose the lawn care program that's right for you, and then sit back and relax as the pros help you get your lawn in great shape!