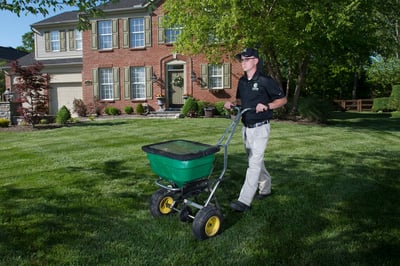 No matter what service you're hiring or purchase you're making, it's important to you that you spend your hard-earned money wisely. When it comes to investing in lawn care in Dayton, OH, feeling that you've made a smart choice comes down to the value that you receive for your investment. Of course, you don't want to overpay, but you also don't want to spend money on a pro and end up with results you could have achieved on your own.
Whether you're hiring a professional for the first time or you're switching lawn care companies, it should be worth it. You ought to be able to feel as though you got your money's worth. In order to do so, you might be looking to understand lawn care cost and what you're receiving for your investment.
How Much Does Lawn Care Cost?
To answer this question, it's important to understand that your annual investment in lawn care is influenced by a variety of different factors—factors which can have a big impact on the results you receive. In other words, what may make one company cost more than another could be the difference between so-so results and amazing ones.
Let's break down some of the key factors that are going to impact lawn care prices in Dayton, OH.
Lawn Care Products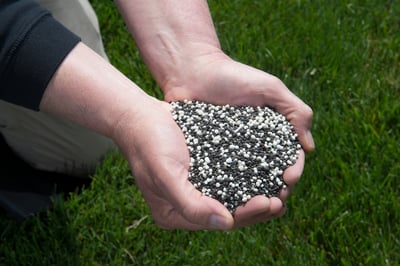 While there's a propensity to believe that all lawn care companies are performing the same work and putting down the same products, this simply isn't true. The caliber of the products being utilized are going to directly impact your lawn care cost. After all, better quality products cost more—but they should also lead to better results.
This can be a big differentiator among lawn care companies in Dayton, Ohio and surrounding areas. For instance, many of our competitors use only synthetic fertilizers. While these materials may green up your lawn initially, they are not the ideal long-term solution.
A program that utilizes bio-nutritional materials and organic-based fertilizers, which will improve soil over time and solve underlying problems, is the better option. Of course, these products cost more and will impact the overall price that you pay.
Lawn Care Application Methods
It's not just the products used but also the way in which they are applied which can have an impact on your overall lawn care cost. Great lawn care is both an art and science which most people do not realize and unfortunately, there are ways to cut corners and rush through the job that could lead to subpar results.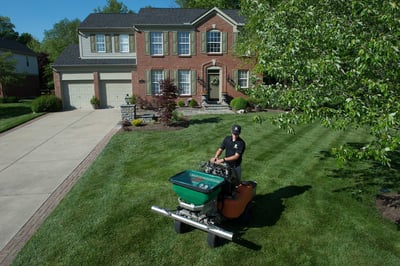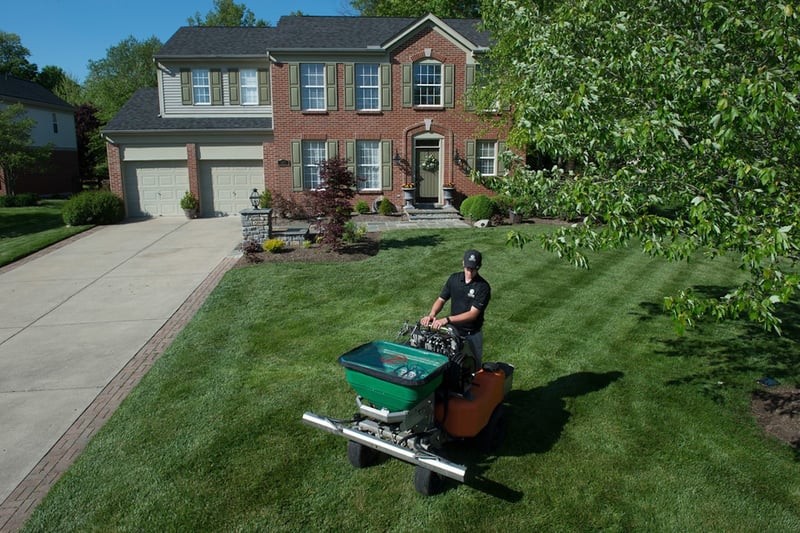 For instance, some lawn care companies in Dayton, OH choose to treat lawns by combining liquid fertilizer and weed control in one tank and spraying this mix across the entire lawn. Other companies perform these services separately, which requires extra work and therefore raises the price. But this application method is also better for your lawn in the long run.
Similarly, the number of visits can have a direct impact on cost. You want to ensure that your lawn is getting the right visits that it needs—no more and no less. Some companies may try to stretch out the number of visits that you need just to make more money from you even though their extra services really are not benefiting your lawn. This behooves the importance of finding a lawn care company that you can trust to provide what your lawn needs (not just what benefits their bottom line).
Lawn Care Labor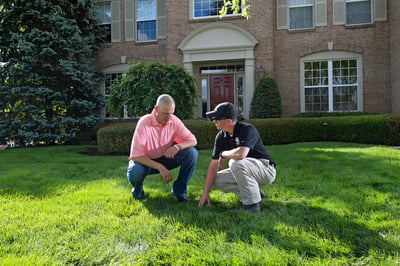 It should come as no surprise that your investment in lawn care in Dayton, OH is also paying for the technician's time and effort. Of course, it's another area where companies can skimp, which may negatively impact you.
That's because a low-priced service may mean the technicians are not being paid well. This could mean that techs aren't strongly invested in performing good work and may just be anxious to get on to the next job and done with their day. This often leads them to cut corners.
Low prices could also mean that the company has a high turnover rate—a common problem in the lawn care industry. This is why it's worth paying a little bit more for a quality team. Companies that invest in quality staff and keep employees longer ultimately benefits you with better service and technical expertise.
Customer Service
The best lawn care companies in Dayton, OH truly care about your level of satisfaction. They are available to answer your questions, provide regular educational content on their website, and are responsive to your needs.
Of course, this can impact the cost. That's because these efforts require support staff. While smaller companies without support staff to answer your calls or provide you with information may cost less, you ultimately pay in the long run with lower quality customer service.
It can also be incredibly frustrating when you can never reach your lawn care company on the phone. It may be worth just paying a little bit more and receiving the best customer service for that investment.
Lawn Care Prices
: You Get What You Pay For
Now that you understand what your investment in lawn care is going toward, it might be easier to see how you get what you pay for. Though one company may cost a bit more than another, that slightly higher investment could mean better results, and chances are, that's worth it to you.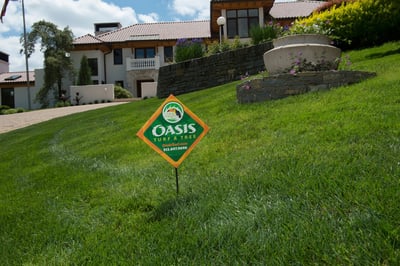 In addition to the quality results that you desire and the customer service that helps ensure your needs are being met, you also gain peace of mind by investing wisely in lawn care. By handing your lawn care tasks to a well-trained professional, you'll be confident that the services are being handled properly. On top of that, with a company that you can fully trust, you don't have to spend time worrying about being nickeled and dimed or that your lawn care company is pulling a fast one on you.
Ultimately, those intangible but important factors contributing to lawn care cost make investing a little bit more worth it.
If you'd like to learn more about the lawn care programs that we offer in Dayton, OH, Cincinnati, and Northern Kentucky request your quote, help us find the right program for you, then sit back and relax knowing you've made a wise choice.