In a number of industries outside of lawn care, Quality Assurance Managers are relatively common. These are folks that oversee the workmanship and performance of the team and their work. This role helps to ensure that the work being done gets performed correctly so that customers get the best possible experience (and results).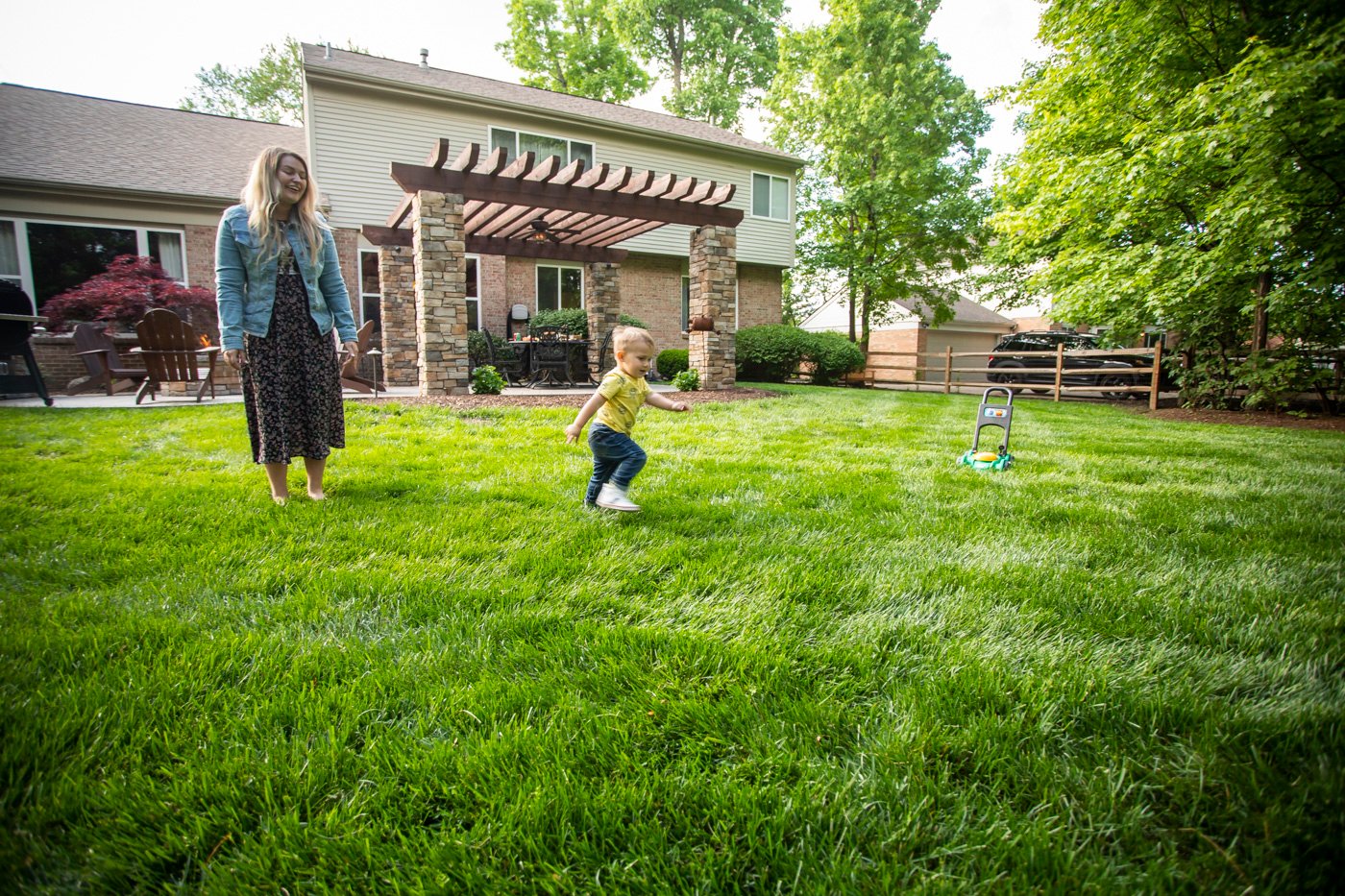 But it also helps team members to grow in their role by ensuring they're learning the correct way to perform the work rather than getting stuck in bad habits. So often, after training is over, there are no checks in place to make sure the team is performing tasks properly.
While this is not a role commonly found in the lawn care industry, Oasis Turf & Tree saw how much value it could bring to our clients and team alike. That's why we now have two Quality Assurance Managers who help to improve the overall customer experience.
Introducing Our Quality Assurance Managers
At Oasis Turf & Tree, our Quality Assurance managers are Nate Wickemeyer and David Lee.
Training has always been a top priority for Oasis Turf & Tree and we've always gone above and beyond what other lawn care companies are doing. But we wanted to go beyond what we were already offering. As we saw a need for investing even more time into training and being able to provide more face time with team members, these Quality Assurance Manager roles were born.
A big part of the role has been getting out in the field and overseeing some of the work that was performed by our lawn care technicians. Nate and David are then providing in-depth field notes with suggestions on what can be done differently or better.
They're making sure that our lawn care technicians are properly identifying different issues and implementing the right solutions. They're looking at the work performed and making suggestions about ways it could be improved.
This has meant preventing problems and achieving overall better results.
Customers are Happier than Ever
As you might imagine, with these Quality Assurance Manager roles in place, our clients have been happier than ever. Callbacks are at an all-time low and clients are thrilled that the job is getting done right the first time.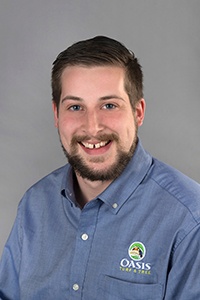 "A huge part of this has been to prevent problems from happening in the first place," says Nate. "Customers are benefitting by getting a high-quality service and not having to call in about a problem."
Because of that, client retention is also at an all-time high.
"I think the customer appreciates that we're now preventing potential issues from becoming problems," agrees David. "Homeowners just want to have confidence that they're going to get great results. They don't want to be out in their lawn finding things that weren't done right and then having to jump through hoops to get someone back out there. Our entire goal is to focus on making the client happy the first time."
The Team is Happier, Too
While the focus has been on achieving the best results so that our clients are happy, introducing these Quality Assurance Manager roles has also kept the team happier, too.
David says that for team members who have come from companies where people were micromanaged, it's important to note that this is nothing like that. The idea is to provide team members with support and help them build their confidence in knowing they're performing the work the proper way.
A lot of it has to do with how the suggestions are approached. It's not about making lawn care technicians feel bad. It's all about building them up and helping them to evolve in their knowledge and expertise.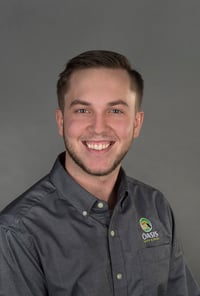 "There's a big difference between checking in on the team and offering advice versus looking over their shoulder in a negative way," David further explains. "It's all really positive. It's not, 'here's what you're doing wrong,' but rather, 'here's what you can do better."
The fact that team member retention has been higher than ever is a testament to the fact that this is working.
Team members appreciate that they feel supported in their roles. They're not left to fend for themselves or just "figure things out."
Too often, we hear experiences from other lawn care companies where technicians were never properly trained or supported but then had to bear the brunt of unhappy customers or complaints. There's no question that happier customers means happier team members, too. At the end of the day, our goal is to help make our clients' lives better and team members feel good about achieving that.
Nate says that team members often tell him and David that they've never had this level of training before—and they appreciate it.
"I don't think you see a role like this too often in the lawn care industry," he continues. "It sets us apart as a company because we really are focused on offering the best possible training. We're spending quality time in the field with our team, focused on providing them training and education at a face-to-face level. That's just not something they've gotten elsewhere."
Keeping Up the Good Work
So much of this effort (along with everything else that Oasis aims to do) boils down to our goal of continuing to improve for both our clients and our team—and never becoming complacent.
How often have you hired a service (not just in lawn care but other home service needs) and perhaps been happy initially but felt that the work trailed off?
Our Quality Assurance Manager roles will help us to keep that from happening. We are constantly looking to maintain and even continue to improve upon our already high level of services and results. While this Quality Assurance Manager role is relatively unheard of in our industry, it's just another way we're committing to offering the best.
Want to learn more about professional lawn care services for your Cincinnati, Dayton, Ohio, or Northern Kentucky home? Request your quote, choose the lawn care program that's right for you, and then sit back and relax as the pros help you get the lawn of your dreams!