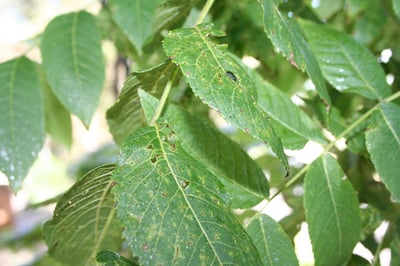 The trees and shrubs in your landscape are valuable to you and the last thing that you want to see is their decline. If you are noticing a problem with your plants, then you may be worried about a disease or pest problem. You may have even searched for how to get rid of bugs on plants or how to get rid of disease on plants, but you're finding that it's a lot more complicated than you realized. That's why you may be looking into a pro but you want to understand what exactly they're going to do to remedy your problem.
When you hire a quality professional tree and shrub care company, it's a lot more than them just showing up, spraying shrubs and trees, hanging an invoice, and moving on.
At least it should be.
A professional that is dedicated to solving your disease and pest problems should take detailed and highly conscientious steps toward a solution.
Here's what you can expect from a pro like that.
Step One: An Early Assessment
The process begins before a technician even sets foot on your property. This includes reviewing your goals for your landscape in order to ensure that everyone is on the same page.
You can expect to answer some of the following questions.
What are the specific problems that you're noticing?

What impact is the problem having and specifically, on what plants?

What would you say is your main intention of beginning a plant health care regimen?
A technician will use that information during their on-site assessment of your property, which we'll detail in step two.
Step Two: Scouting the Property
When the technician arrives at your property, they already know what you're concerned about. Even so, they're still going to perform a complete assessment to see first-hand the problems you're aware of and also look for potential others.
The technician is already well-versed in what insects and diseases commonly occur on what species of plants and at what time of year. With this knowledge, as well as a thorough assessment of your property, they will devise a plan for spraying trees and spraying shrubs both preventatively (if you have something prone to future problems) as well as curatively (for the problems that already exist).
Step Three: Spraying Trees and Shrubs Preventatively and Curatively
Once a game plan has been devised, the next step is to begin treatment. This doesn't just mean spraying everything with the same materials. Different products will be used for different diseases and pests. That's why it's important to choose a tree and shrub care company that has a variety of tools in their arsenal. After all, an effective program will take a multi-product approach.
In addition to spraying, the technician will also take steps to improve the health of your soil. That's because healthy soil is your best defense against insect and disease problems.
In fact, healthy soil can prevent many of these problems in the first place. A tree and shrub care company that provides the nutrients and beneficial microorganisms that your plants need to thrive with the use of deep root injections will help reduce the need for spraying control materials over time.
Step Four: Leaving Additional Recommendations
After your treatment is completed, a quality plant health care technician will leave behind detailed notes that not only explain what was performed during the visit but will also include cultural recommendations about what you can do to help keep your tree or shrub in optimal health.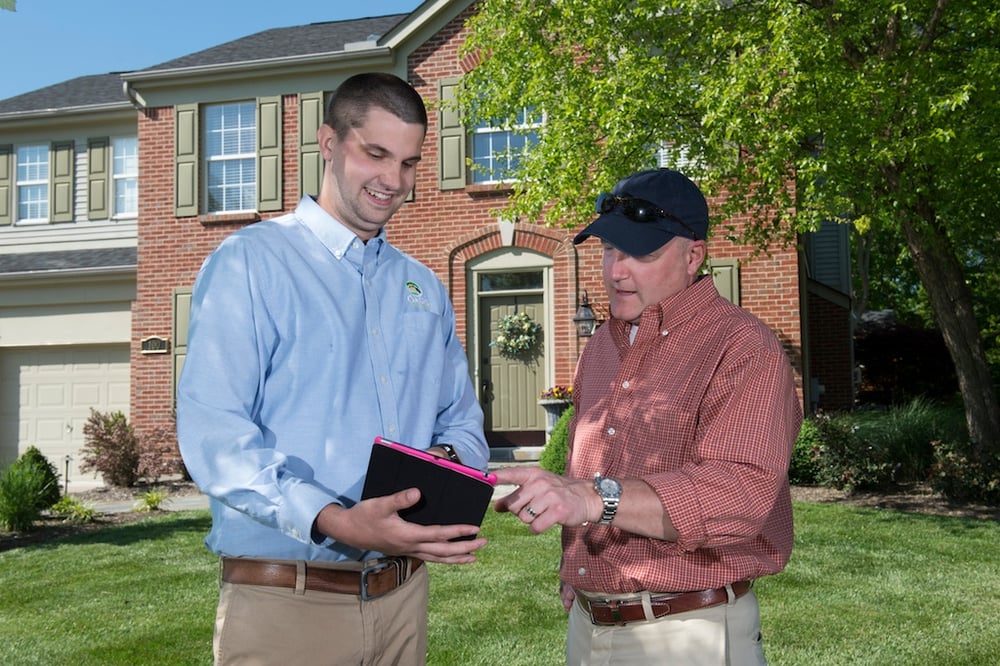 For instance, this might include some tips on the plant's watering needs and how that will impact its health. A technician that is truly invested in improving the health of your trees and shrubs knows that working closely with the homeowner is a key to success. Together, you can achieve a more sustainable landscape.
Step Five: Returning to Build Upon the Success
When the technician returns for the next series of treatments, it's important to recognize that they're not just showing up in isolation and starting all over again. They're actually building upon what they have already done. In order to ensure this happens, prior to starting treatments, the technician will review their records and notes from the previous visit (or visits) and treat accordingly.
Step Six: Relax Knowing Everything is Taken Care Of
When a plant health care company goes through detailed steps like these, you no longer have to worry about how to get rid of bugs on trees or how to get rid of disease on plants, because you can rest assured it's being taken care of for you.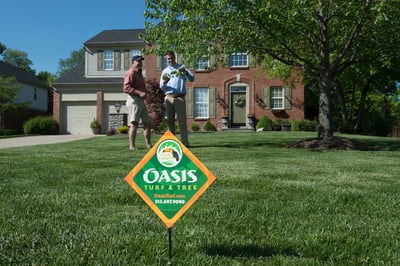 That's why step six is to relax, knowing that you're in good hands.
Of course, this isn't exactly the norm. Most people, including some professionals, oversimplify the process. They spray and go—and they treat every property the same as though it doesn't matter.
But it does matter.

It makes a huge difference when each and every property is treated with a custom approach. In fact, it can be the difference between a plant health care program that is mediocre and one that is great. Yes, it takes more time, skill, and involvement on the part of the professional—and that's probably why many companies fail to be as effective as they should. But the companies that take the time to walk through all of these pro steps and truly dedicate themselves to results will stand out.
At Oasis Turf & Tree, we know that our customers don't hire us to treat their trees and shrubs. They hire us to take away the worries associated with their landscape. And by following these six steps each time we come out to your property, that's exactly what we're aiming to do.
If you want to find out more about tree and shrub health care for your Cincinnati, Dayton, OH, or Northern Kentucky home, call us today at 513-697-9090 to get your quote, let us help you choose a stand-alone Plant Health Care program or bundle it with other valuable services, then sit back and relax knowing that your trees and shrubs are in good hands.
Image sources: thousand cankers disease