Outdoor Pest Control in Cincinnati, Dayton, Ohio and Northern Kentucky

Outdoor Pest Control in Cincinnati, Dayton, Ohio, and Northern Kentucky
Your home and outdoor living areas are under siege from all sorts of pests. These invaders pose a nuisance, with some such as mosquitoes and ticks carrying serious health risks for your family.
Oasis Turf & Tree's outdoor pest control services can preventatively protect your home, outdoor living areas and your family from these pests with regularly scheduled visits, at the fraction of the cost of what an exterminator in Cincinnati, Dayton, OH or Northern Kentucky would charge.
Our outdoor pest control services are packaged in three different programs to meet your property's unique needs. These options include:
Perimeter Pest Control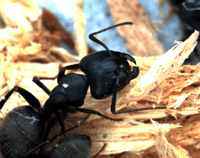 These outdoor pest control services include four treatments of materials applied near the foundation of your home to stop these invaders before they can get inside.
These invisible materials will provide months of protection for pests such as: ants, spiders, centipedes, millipedes, crickets, and other creepy crawlies.
Find out more about Perimeter Pest Control
Ant, Flea & Tick Control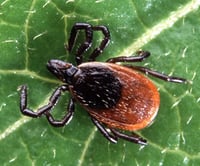 One of the benefits of a thick, green lawn is being able to wiggle your toes in the grass and spend time playing in your backyard with children, friends or pets. Unfortunately, lawns can also be a home to ants, fleas and ticks.
Our Ant, Flea & Tick Control services utilize four scheduled visits from spring through fall to dramatically reduce the amount of these pest on your lawn areas when these pests are the most active. This can help your chances against bites and bringing these pests indoors.
Find out more about our Ant, Flea & Tick Control
Lawn Safe Mosquito Control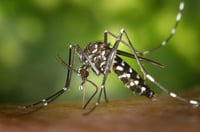 Mosquitoes not only cause itchy, annoying bites and can ruin your chances of enjoying the great outdoors, but they also pose serious health risks.
These pests find shelter in cooler, shaded areas of your backyard and then move in to feed when they detect humans nearby. Oasis' mosquito control services include four treatments that will drastically reduce these pests on your property to help you stay safe and let you take back your backyard!
Find out more about our Mosquito Control
Bundle Pest Control Services & Save!
If you have one of these pest control programs or our Tree & Shrub Health Care program, you can add any of these other pest control options for as little as only $30 more per program!
One of our pest control experts would be happy to discuss these services and give you a free estimate. Contact us today to start protecting your home and family!
Image Sources: Carpenter Ant, Deer Tick, Mosquito