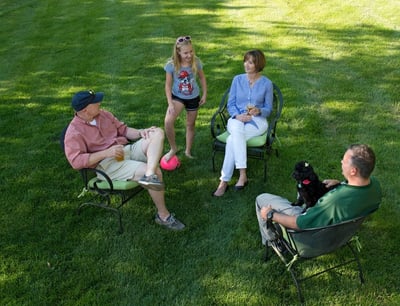 Because you love your lawn, you are exploring the decision to invest in professional lawn care services. You may have had the idea based on any number of reasons—you want to take back your weekends, you want to get better results, or you just want to have the nicest lawn on the block.
Whether it's one (or all) of those reasons or even something else, you know you need to look into what's out there. You want to find a lawn care company that can meet your needs.
The decision should be easy, but there are a lot of lawn care companies in Dayton, OH and that can make choosing the best one feel like a lot of work. In order to make a wise decision and choose the best company (and in turn, get the best service), you must do your research.
The Insider Scoop on
Dayton, OH Lawn Care Companies
I (Rob Reindl, owner of Oasis Turf & Tree) started Oasis Turf & Tree in 1996 and have watched it grow in the community where myself, my family, and our team members also work and live. But I know we are not the only local lawn care business out there. We've gotten to know our competition over the years and understand that we're often being compared to some of the other lawn care services in Dayton, OH.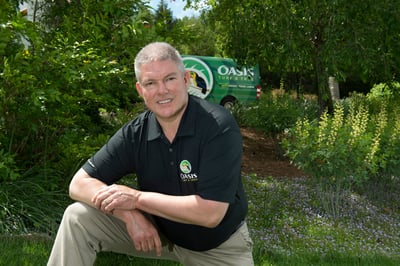 Choosing the company and service that is right for you does require narrowing down the options and getting down to the core of what the company is all about—as well as exactly what they have to offer. That's not always easy as companies tend to be ambiguous on their website and they rarely ever include price upfront.
Though you need to contact companies you're considering and dig even deeper into their service offerings, we've organized the facts about these companies so you can compare them more easily and fairly. As you become better educated, you'll be better equipped to choose the company that is right for you.
Buckeye EcoCare
vs.
Ziehler Lawn Care
vs. Oasis Turf & Tree
When it comes to your search for lawn care companies in Dayton, OH, the names Buckeye EcoCare and Ziehler Lawn Care may have come up. These are two companies that we often see in the community. As you research the basic information about these companies and compare them to Oasis Turf & Tree, there are certainly some similarities.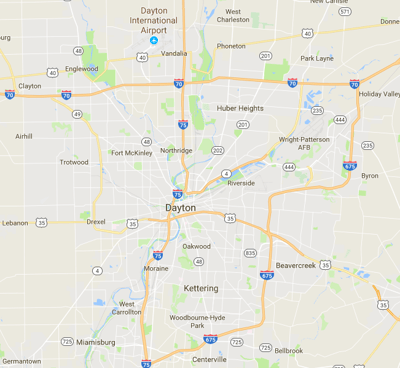 All three of these are locally based businesses as opposed to a large national chain with branches across the country. There are some nice advantages to working with a local company that truly understands the needs of your region as opposed to working with a chain that is just following a nationally prescribed program.
While all three of these businesses are based here, Oasis is a singular location, with just one office where all of our team members work. Because we're all together, it helps maintain the consistency in service that leads to the high quality and better results that we're known for.
I personally, have the ability to spend time with our lawn care technicians to make sure we're all on our passionate pursuit to delight our customers on a daily basis. This is a major benefit of only having one location.
Comparing Online Reviews
Online reviews are one important area to look at when it comes to comparing lawn care companies in Dayton, OH. It's an opportunity to see what clients have to say about everything from the company's customer service to the results they produce with their lawn care program.
For comparison's sake, let's look at the reviews for each of these companies, on three popular review sites.
Comparing
Lawn Care Services in Dayton, OH
While the basics about these companies are relatively alike, the biggest differences lie in the services performed. At a glance, the programs do appear similar.
Buckeye EcoCare has four different lawn care programs they offer: Basic, Maintenance, Groundskeeper, and Premium. Each level appears to give you even more services. For instance, going from Basic to Maintenance would add grub control.
Ziehler Lawn Care, on the other hand, appears to just have one main program: the EcoSense Lawn Care program. The website is a bit vague about exactly what is included but it appears that if you want or require additional services that are not included in their main lawn care program, such as grub control or surface insect control, those are "a la carte" add-ons.

Oasis Turf & Tree has three lawn care programs: Gold, Platinum, and Diamond. At the Gold level, all necessary lawn care services are covered, including preventative grub control as the risk is just too big not to make that service a necessity. We also include insect control for pests like chinch bugs and billbugs in all of our programs (something you won't find in the other two companies' programs). Jumping to the Platinum service adds core aeration and to the Diamond service adds core aeration and overseeding, should your lawn require these additional services.
The Biggest Lawn Care Program Difference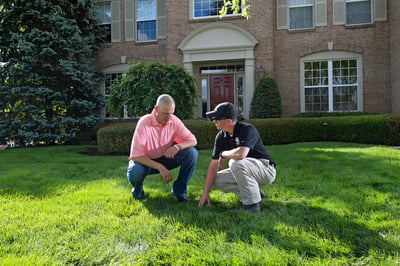 While there are a number of differences that you're probably starting to see between these companies, perhaps the biggest difference amongst the three is the fact that Oasis focuses on soil health in all of our lawn care programs. That is not something we compromise on as we want all of our clients to have beautiful lawns, regardless of what program they choose.
The true secret to a healthy lawn lies underground, in the soil, which is why Oasis uses bionutrition to begin to improve soil health. This process focuses on introducing beneficial microbes into the soil throughout the year, restoring the soil to the way nature intended.
It also helps establish a lawn that will be more naturally resistant to weeds, pests, and other issues. Unlike the typical lawn care programs of Ziehler and Buckeye (which continually treat symptoms year after year, making little progress with the health of your lawn) all of our lawn care programs are focused on improving the foundational health of your turf.
Making Your Educated Decision
In general, there is a lot of information out there, but filtering out some of that advertising noise and really narrowing it down to the things that matter will help you make the best decision for your lawn.
A word of advice—avoid shopping on price alone. There can be a temptation to do this, especially when companies appear similar at the onset. Rather than digging any deeper, you might just assume they seem similar enough that you'll choose the lowest price.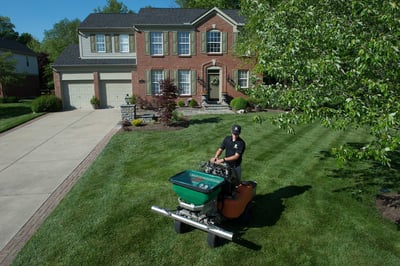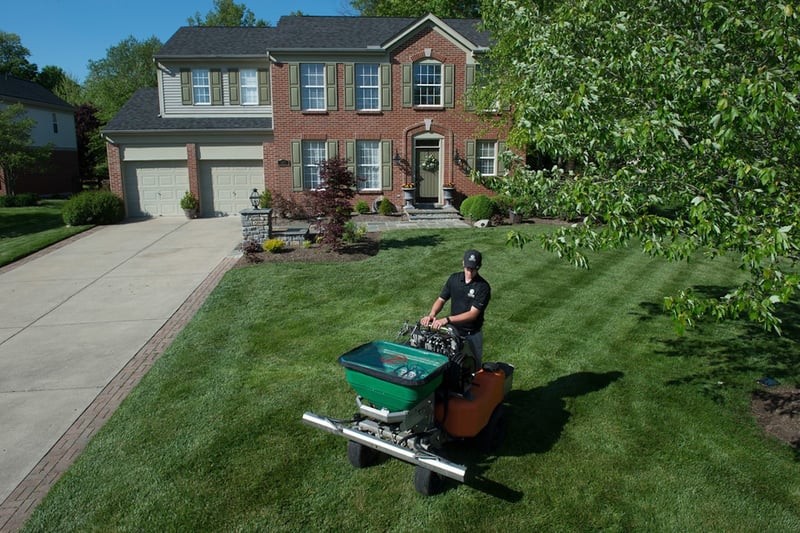 But as with anything in life, you get what you pay for in the end. Don't just choose the lawn care package that is "cheapest" as it may be missing vital services that you really need.
Actually, opting for the cheapest option could actually cost you more in the long run than just choosing Oasis' more comprehensive approach from the onset.
It is our hope, with this article, that the potential customers in our community have a stronger understanding of what they're getting (and not getting) by signing on with any company.
By researching lawn care services in Dayton, OH and educating yourself before making that commitment, you've already taken important steps toward a wise decision. While we understand that not every customer out there is going to choose Oasis, we also want to be able to help offer some honest insight into what's available in our local community. We want the best for the people that live here.
Oasis Produces Healthier Lawns
It's important for potential clients to understand that Oasis Turf & Tree is not about the quick fix, which is only a temporary solution. While some results will be noticeable early on, we're really focused on the endgame, which is improved soil health. Our primary goal is to get our clients a healthy lawn that resists weeds naturally. That means that in time, we'll also be able to use fewer chemicals on your lawn.
Early on I made a decision to do what is best for lawns and Dayton, OH residents as well as those in Cincinnati and Northern Kentucky. I don't compromise that decision just to try and stay competitive or to follow the norm. I believe in doing what really works best for my clients' lawns and creating gorgeous lawns that are in a class of their own.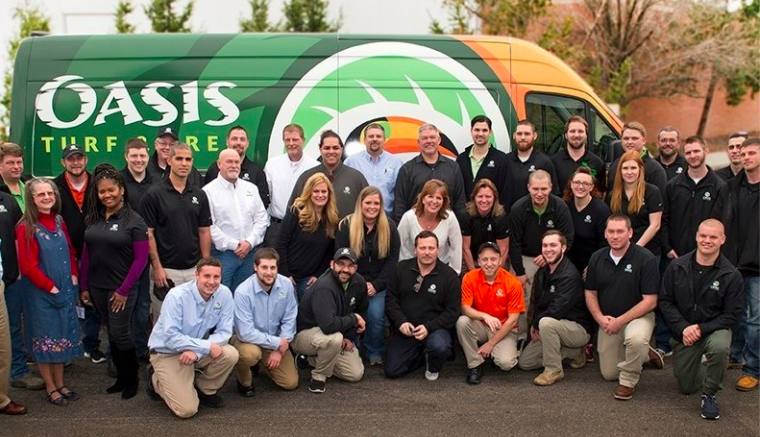 Normal isn't what we're going for. We are aiming for superior—and it just so happens it's also the right thing to do. We provide complete honesty and full transparency about what we offer and we're not out to trick you into a program that's not right for you or provide you with services you don't really need.
Similarly, we also won't deprive you of services that you truly do need by making them "add-ons." Even at our most basic level, our lawn care packages are focused on what your lawn needs to thrive. If that's the kind of expert help you're interested in, then we just may be the right choice for you.

If you'd like to learn more about which lawn care program might be right for your Dayton, Ohio, Cincinnati, or Northern Kentucky home, request a quote, then sit back and relax as you see the benefits of your smart decision.