Jeff Murphy
Master II Certified Turf & Tree Specialist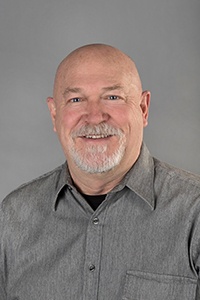 Jeff Murphy has more than 40 years of experience in the industry including 15 years as General Manager for two of the country's largest lawn care services. Having grown tired of the "corporate mill," Jeff says that it was the small, family-owned feel of Oasis that attracted him to work for us. He says that he wishes more customers would know just how much everyone truly cares about pleasing the customer.
It is Jeff's experience, his dependability, and his integrity that really make him great at what he does. He admits to spending a lot of his extra time in the field providing information to customers when they need it. He'll make home visits to properties to identify an issue or address a concern.
When he's not working hard in the field, Jeff likes reading or buying old furniture to re-work it. He thinks he'd make a great guest star on HGTV's Flea Market Flip—and so do we.
Certifications:
Ohio Licensed Applicator Lawn and Tree & Shrub, Nationally Certified Lawn Specialist by NALP