Denny Baker
Senior Agronomist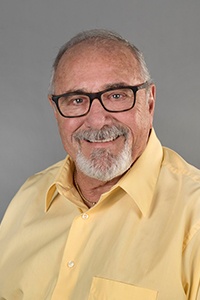 One thing that really sets Oasis apart is our high-level of in-house training. Denny has 46 years of industry experience in the field and as an educator at Cincinnati State. Denny was first attracted to coming to work with Oasis because of our dedication to learning and our culture of education. Denny says he wishes more customers knew the degree to which Oasis aims for top-quality work and the best, most educated employees. Denny says he has a real passion for the industry and has also developed a love for Oasis and its people.
When not at Oasis, Denny enjoys spending time camping, working around the house, sharing knowledge, and also learning new information for himself. And of course, he also loves being with his family.
Certifications
Board member of the Tri-State Green Industry Conference. Board member of the Professional Grounds Management Society - Cincinnati Chapter. Previously held position as Regional Director of the national PGMS.