Daniel McCarthy
Licensed Turf & Tree Specialist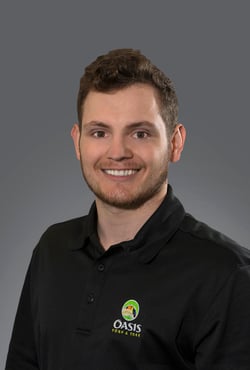 Born here in Loveland, Daniel McCarthy went to school in Louisville, then returned to Ohio to work for Oasis Turf & Tree. He says it was the company's reputation in not only the local region—but the industry as a whole—that led him to apply.
Daniel says that he'd love for Oasis customers to know how much behind-the-scenes work goes into the care for their lawn. The goal is a customized experience.
"Every lawn is different and we're trying to provide the best possible service for each lawn's individual needs," Daniel says. "We really believe in communicating well and making sure our customers have the resources they need."
Outside of work, Daniel spends his free time playing ice hockey, snowboarding, and playing video games. He's also an avid Pittsburgh Penguins fan.