Michael Loomis
Licensed Turf & Tree Specialist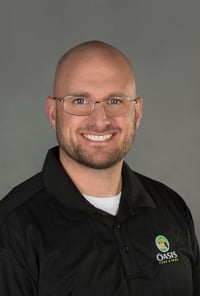 Michael Loomis says that he's always had a passion for working outside. But what started as a hobby—Michael grew up gardening and working on the lawn with his grandfather—is now something that he's been able to turn into a career. Michael says that he feels incredibly fortunate that he can get paid to do something he loves.
In terms of what makes him good at the work, Michael says it's his dedication and his customer service skills. He is good at relating to and connecting with homeowners—and he enjoys being able to do so.
Outside of work, Michael says that his biggest hobby is simply spending time with his daughter—his first child. As someone who is passionate about family, most of his free time is spent finding things to do with her—often outdoors. He also enjoys being on the water kayaking or fishing.