Anthony Kollar
Licensed Turf & Tree Specialist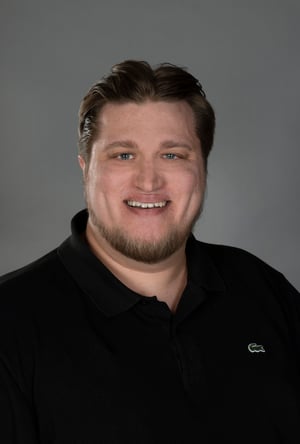 Anthony Kollar made the transition to Oasis Turf & Tree from a big-name, multi-branch company—and says it really made him appreciate the team-like atmosphere at Oasis.

"Working for a truly community-oriented company like Oasis has been such a nice change," he says. "Coming from such a big company, it's refreshing to see that Oasis really does take care of its customers. We really care about them."

Anthony says that when customers have questions or concerns—they're being heard.

"If you have a question or a problem or something that we can't solve right away, you can trust we're bringing it to someone who can," Anthony says. "Customers should know that when they speak up, their voice is heard."

Although born and raised in New Jersey, Anthony attended the University of Kentucky and ultimately found his way to Cincinnati, where he's started putting down roots ever since. When not at work, Anthony enjoys playing guitar—a hobby he's had for more than 15 years now. He also spends his free time watching sports, hiking, fishing, and spending time outdoors.