Angela Reindl
Vice President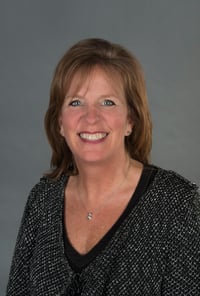 Hard work was a way of life from Angela's beginning as the youngest of 6 children. Working as a cooperative team at home prepared her for professional pursuits in various accounting roles for many years before Angela, and husband Rob, began their exciting journey as owners of Oasis Turf & Tree in 1996.
In our day to day operations, Angela helps our company in both primary accounting and leadership roles, as well as working closely supervising our customer support team. Her straightforward honesty and energetic passion for helping our team become experts at what they do, empowers the Oasis staff to provide meaningful experience for our many customers.
Angela knows that it's essential for our team to feel part of something greater than themselves. She regularly reminds us that whether they are a customer experience representative, turf & tree specialist, technician, or manager that we all are purposefully connected to enrich each other's lives as well as those for our local community.
When asked what her favorite part of working at Oasis is, Angela gave these 3 examples:
"I love when I can help a customer service representative learn a new way to make their job easier and provide better support for our customers."
"It makes me smile when a technician comes in after a long day's work, telling us how beautiful it is outside and how much they love their job."
"There's nothing like the excitement of a new salesperson when they add their first new customer to the Oasis family."
In her spare time, Angela loves any outdoor activity. Her favorite is spending time at the lake with Rob. She also enjoys planning fun family trips for her, Rob and her two kids Matt and Melanie. She's also a die-hard Cincinnati Bengals fan, joining the "Who-Dey" roar at Paul Brown Stadium whenever she gets the chance.
Be sure to say hello to Angela when you get the opportunity and you'll quickly learn just how enthusiastic she is about our Oasis team, our customers, and the greater Cincinnati area.