Lawn Seeding Services for Cincinnati, Dayton, OH, & Northern Kentucky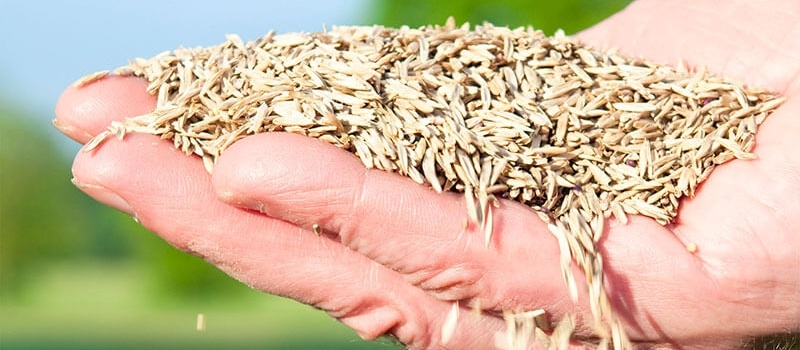 Whether your lawn is covered with thin and ugly spots or it's in great condition, overseeding your lawn from time to time is a great way to keep it in its best condition. Our lawn seeding services are performed immediately following a core aeration to give new grass seed optimum contact with loosened soil so that your new grass plants can begin to thicken your lawn.
The
Best Grass Seed for Cincinnati, Dayton, Ohio, & Northern Kentucky
There is a big difference between average seed and the best grass seed. Don't fall for flashy packaging or even a well-known name brand when shopping for grass seed. There's a lot that you may not know about what's actually in the bag.
Grass seed mixes are analyzed by independent laboratories and the label of the grass seed tells the tale of their success. Species, mixtures, specific cultivars, inert ingredients, weed seed percentages, and germination ratings are all big factors to getting the most bang for your buck.
Why Use a Pro for
Lawn Seeding
?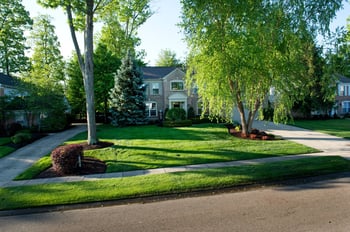 Each year, Oasis Turf & Tree researches and selects the best grass seed for Cincinnati, Dayton, Ohio, and Northern Kentucky. This custom seed blend is substantially better than what is available in stores and is crucial for creating a lawn that can withstand the challenges we face in our region.
Our lawn seeding experts will carefully core aerate your entire lawn with two passes, pulling thousands of small plugs from the soil. A thorough application of premium seed will also be followed by a complementary treatment of granular phosphorus fertilizer to give your new seedlings a nutrient-rich environment that helps them quickly take root.
Upon completion of your overseeding, we provide our customers with a comprehensive set of watering and care instructions to ensure that you get the most out of your investment. Finally, we back all of our services up with a 100% satisfaction guarantee.
Our Eco-Green Overseeding is just one of the many valuable services we provide along with the treatments on our lawn care programs. Feel free to contact us for a free analysis of your lawn's conditions and a free estimate for lawn seeding
services.