Double Pass Core Aeration in Ohio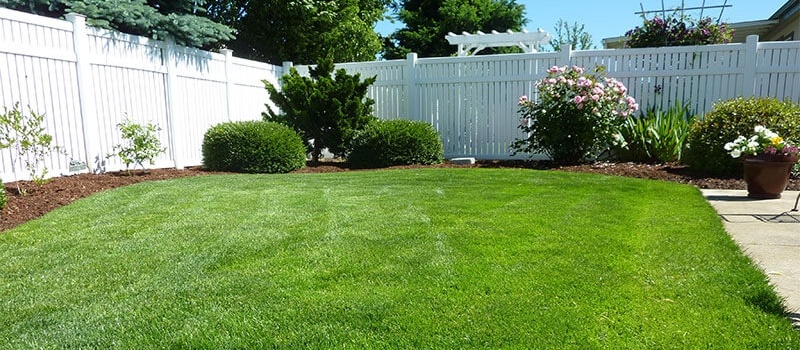 Did you know that compacted soil and excess buildup is one of the top reasons many Ohio lawn care efforts fall short of success? With our effective Double Core Aeration service, this is just one more way we work to ensure your Lawn Health Care Program is 100% effective.
Between the heat, drought, and foot traffic, your soil is likely compacted, putting additional stress on your turf. Core aeration works in tandem with your lawn care program to:
Build Root Strength Below the Surface: Core aeration enables your lawn to withstand more wear and tear.
Encourage Fresh Growth: should you choose to pair overseeding with your service.
Enhance the Beauty of Your Lawn: Core aeration builds on our Eco-Green lawn care program by clearing the path for us to effectively distribute bio-nutrition where it's needed most.
Reduce the Need for Watering: Since core aeration loosens your soil, water can more easily reach past the surface. This means you'll spend less money on utilities and reduce your environmental footprint!
When Should I Aerate My Lawn?
Ideally more than once a year. However, if you choose to aerate just once per year, we recommend scheduling a fall service. By opting for our double pass core aeration service, your rejuvenated lawn will be healthier, greener and better able to resist disease.
Why Choose Oasis Turf & Tree?
Aerating is a big job,which is why it's important to have a trusted professional at your service. Unlike with lawn care, one does not need to be licensed to perform aerations. By choosing Oasis Turf & Tree, you're not only assured a quality Aeration, but also a licensed, insured team that will stand behind their work.
It's also important to consider that not all aeration treatments are the same. The quality of the equipment, the knowledge of your professional, the timing and technique all play a major role in the outcome of your aeration. If you're aerating once a year, make sure to get the most from this important service by going with a team that makes quality a top priority.