Give 'Em the Bird!
The Oasis toucan, that is!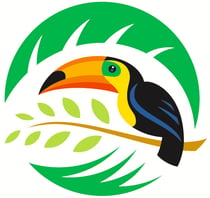 A great gift isn't just the item itself, but what it brings to the lives of your loved ones.
While we're known throughout southwest Ohio and northern Kentucky for providing outstanding products, service and results, we're driven by something even more important.
What truly inspires our passion is knowing that a healthy lawn means so much more to our customers than just green grass. From family photos and first steps, to spur-of-the-moment picnics and touch football games, the moments we have on our lawn become memories that last a lifetime.
Because we know there's always someone special whose life you'd like to touch, we've made giving the gift of Oasis services easy, convenient and of course, special.
A Great Presentation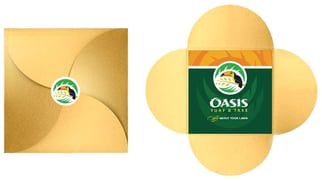 Whether you're wanting to give Oasis Lawn, Tree or Pest services, we will deliver a beautiful gift stationery for you to present to your loved one. Crafted of high-quality materials, the card, envelope and insert will provide your loved one with helpful information while leaving plenty of room for you leave your own message. After all, we want to help let them know just how special they are to you!